Occasions

Funeral & Sympathy

Flowers

Plants & Gifts

International

Same Day

Hand-crafted by a local artisan florist in West Sussex
Search for flowers for my date and postcode
Flower Delivery in West Sussex
With over 90 years' experience, Interflora florists know that every bouquet says something different. That's why each of our floral creations is made to order, using only the freshest flowers. Whether you add a personal message, a box of chocolates, or simply let the flowers do the talking, we take care of every last detail.
Home to wild woodlands, ornamental gardens and the rolling South Downs, there's plenty to inspire our florists based in West Sussex. There are the landscaped grounds of Petworth Park, exotic South African flowers in Nymans gardens, and the stately English-heritage listed Borde Hill. Add to this the beautiful coastline and warm climate and West Sussex is a florist's paradise.
Our local expert florists draw on this natural beauty to create stunning designs – from traditional hand-tied bouquets to floral arrangements with a modern twist. And with flowers hand-picked for freshness and colour, we guarantee that your Interflora bouquet will look beautiful for a full week."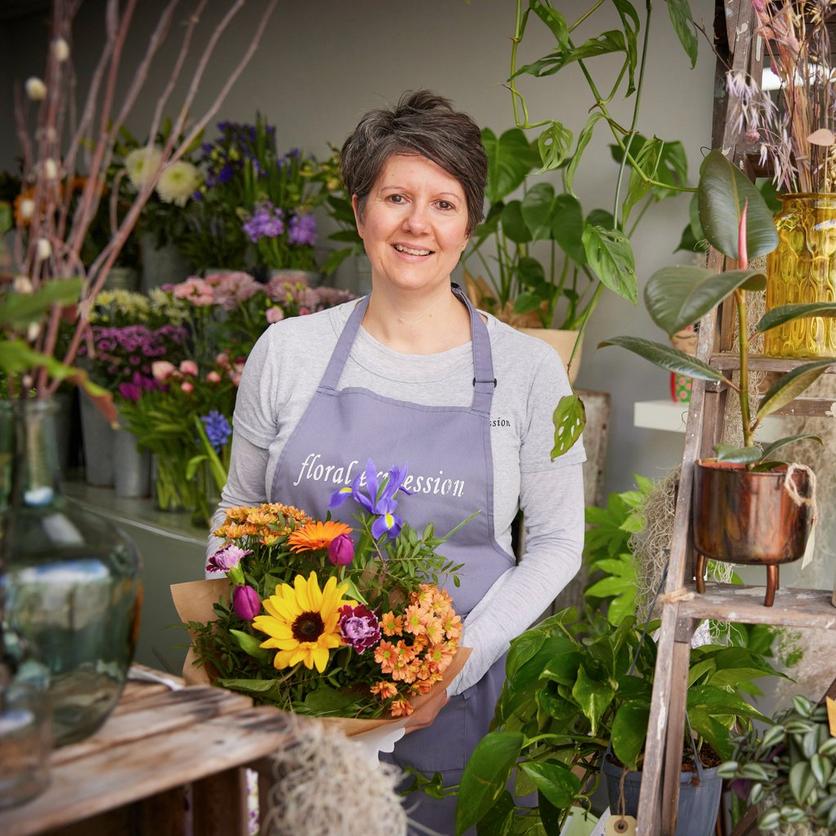 Find a local florist to craft your bouquet
Whatever the occasion, we're here to help. From birthdays to anniversaries or simply just because, we deliver flowers across the UK and even overseas.
Every bouquet is created by an experienced artisan florist.
No lost bouquets here, these are made to wow them on the doorstep.
We guarantee all our flowers will be fresh for 7 days at least.
Our bouquets are created by local florists. Long live the high street!