Search for flowers for my date and postcode
Hand-crafted by a local artisan florist in West Yorkshire
Flower delivery for all occasions
West Yorkshire Flower Delivery
Flower Delivery in West Yorkshire
When it comes to flower delivery in West Yorkshire, Interflora is your trusted choice. Our network of local West Yorkshire florists are skilled in creating breathtaking arrangements using the finest, handpicked flowers. Whether it's a birthday, anniversary, or just to show you care, our personalised bouquets are a heartfelt way to convey your sentiments. With Interflora's reliable delivery service, you can rest assured that your flowers will arrive on time and in perfect condition, bringing smiles and joy to your loved ones in West Yorkshire.
About West Yorkshire
Nestled in the heart of England, West Yorkshire offers a captivating blend of stunning landscapes, vibrant cities, and rich cultural heritage. From the bustling streets of Leeds to the picturesque beauty of the Yorkshire Dales, this diverse county has something for everyone.
West Yorkshire is renowned for its thriving arts scene, with numerous theaters, galleries, and music venues attracting both local talent and international acts. The county is also home to historic landmarks such as the majestic Harewood House and the ancient ruins of Kirkstall Abbey, offering glimpses into its fascinating past.
Nature lovers will be enthralled by the breathtaking beauty of the Yorkshire Dales National Park, where rolling hills, cascading waterfalls, and quaint villages create an idyllic setting for outdoor pursuits. From hiking and cycling to exploring charming market towns like Hebden Bridge and Ilkley, there is no shortage of adventures to embark upon in West Yorkshire.
With its warm and welcoming communities, vibrant cultural scene, and captivating landscapes, West Yorkshire is a place of endless discovery. Whether you're seeking urban excitement, natural wonders, or a taste of history, this county has it all. Explore West Yorkshire and uncover its hidden gems, embracing its unique charm and embracing all that it has to offer.
Florists in West Yorkshire
Interflora's talented florists in West Yorkshire are dedicated to creating beautiful floral arrangements that express your heartfelt sentiments. With our reliable flower delivery in West Yorkshire, you can trust us to deliver your stunning bouquets to any location, bringing joy and beauty to your loved ones in West Yorkshire.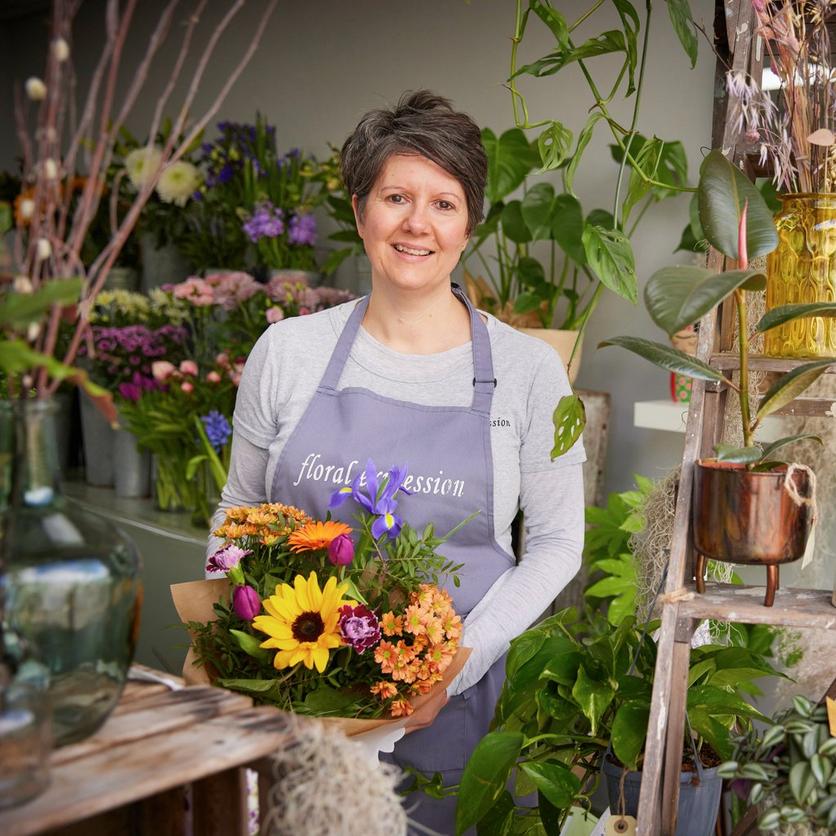 Find a local florist to craft your bouquet
Whatever the occasion, we're here to help. From birthdays to anniversaries or simply just because, we deliver flowers across the UK and even overseas.
Over 900 local florists nationwide
Every bouquet is created by an experienced artisan florist.
No lost bouquets here, these are made to wow them on the doorstep.
We guarantee all our flowers will be fresh for 7 days at least.
Our bouquets are created by local florists. Long live the high street!