Occasions

Funeral & Sympathy

Flowers

Plants & Gifts

International

Same Day

Hand-crafted by a local artisan florist in Wicklow
Search for flowers for my date and postcode
Flower Delivery in Wicklow
Few gifts are as timeless as a beautiful bouquet of flowers. And at Interflora, we've been helping mark all sorts of occasions for over 90 years, from traditional birthday baskets to fabulous floral displays for big events. They all begin with just cut blooms - hand picked and transformed into something spectacular by our expert florists.
For fresh inspiration, our Wicklow florists needn't look further than the 'Garden of Ireland' - Powerscourt Estate. Miles of beech tree avenues open out to green lawns and ornamental designs. And beside the lake lies a tranquil Japanese garden, filled with blossoming azaleas and deep red maples.
Whether it's a hand-tied bouquet or a luxury hamper of champagne and chocolates, our florists will be delighted to create something special. When it's time to deliver, our three-hour service is perfect for spontaneous surprises. Or to give your gift in person, choose Click and Collect to pick it up from a Wicklow flower shop.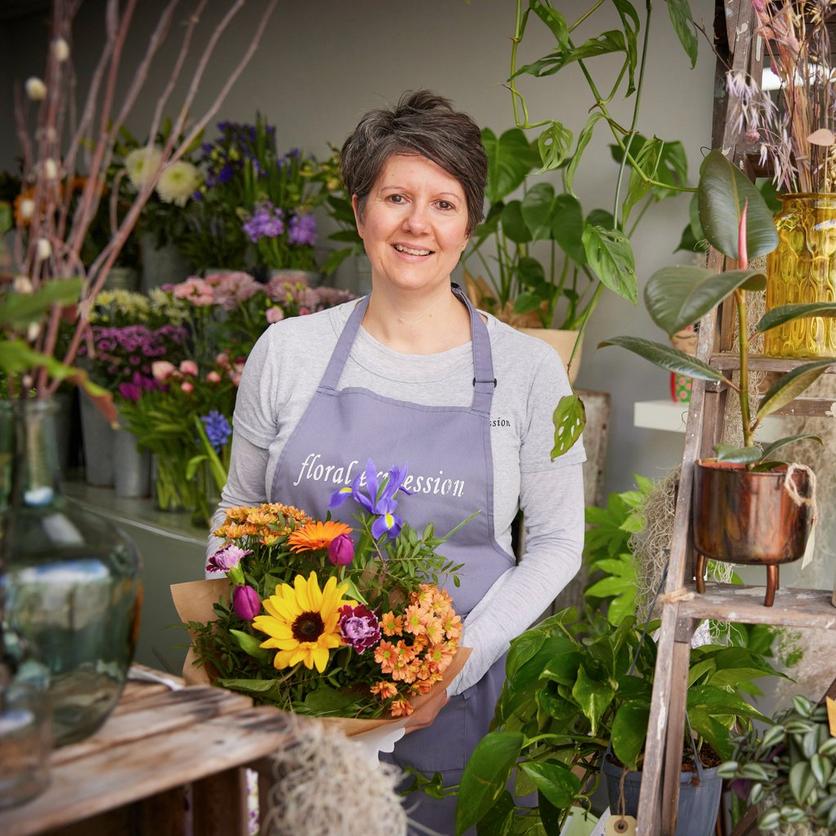 Find a local florist to craft your bouquet
Whatever the occasion, we're here to help. From birthdays to anniversaries or simply just because, we deliver flowers across the UK and even overseas.
Over 900 local florists nationwide
Every bouquet is created by an experienced artisan florist.
No lost bouquets here, these are made to wow them on the doorstep.
We guarantee all our flowers will be fresh for 7 days at least.
Our bouquets are created by local florists. Long live the high street!