Occasions

Funeral & Sympathy

Flowers

Plants & Gifts

International

Same Day

Hand-crafted by a local artisan florist in Wiltshire
Search for flowers for my date and postcode
Flower Delivery in Wiltshire
"Wherever you are in Wiltshire, you're sure to find an expert florist on hand and ready to create the perfect bouquet for any occasion. Each stunning arrangement is crafted with the utmost of care and attention, using only the freshest blooms and the finest stems.
Wiltshire is home to over 30 talented florists, taking inspiration from the beautiful scenery that surrounds them. The county is well known for its green spaces, with Salisbury Plain the home of the famous Stonehenge monument. The spectacular River Avon meanders its way across the North of the county, whilst the edges of the New Forest can be found towards the South.
If you're looking to send a romantic gesture to your loved one, or perhaps you want to thank someone special for their recent support, you can rely on Interflora to help you say it with a beautiful bouquet of flowers."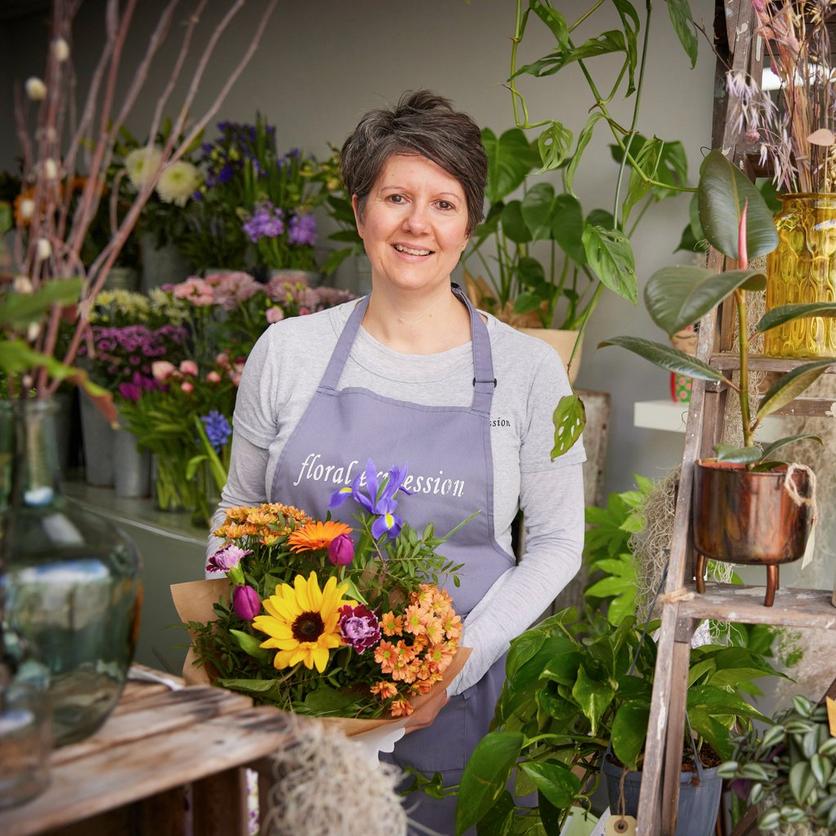 Find a local florist to craft your bouquet
Whatever the occasion, we're here to help. From birthdays to anniversaries or simply just because, we deliver flowers across the UK and even overseas.
Every bouquet is created by an experienced artisan florist.
No lost bouquets here, these are made to wow them on the doorstep.
We guarantee all our flowers will be fresh for 7 days at least.
Our bouquets are created by local florists. Long live the high street!