Occasions

Funeral & Sympathy

Flowers

Plants & Gifts

International

Same Day

Hand-crafted by a local artisan florist in Worcestershire
Search for flowers for my date and postcode
Flower Delivery in Worcestershire
What better way to show someone you care than with a hand-tied bouquet? Timeless, floral gifts that Interflora has spent nearly a century perfecting. But there's plenty more to choose from too, from fruit baskets to luxury hampers of chocolates and champagne.
Worcestershire is famous for its artistic endeavours and innovations, such as fruit painted porcelain and Lea & Perrins Worcestershire Sauce, invented in the 1830s. It's a county that's loved for its rolling hills and winding River Severn. Where lush landscapes of fragrant wild flowers may well have inspired The Shire in J.R.R Tolkien's The Hobbit – as well as our friendly, local florists.
Begin your special story with flowers by ordering online or popping into one of our Worcestershire flower shops. Bouquets and floral arrangement are expertly put together from freshly cut, seasonal blooms. So your gift will arrive looking gorgeous – and stay that way for at least seven days."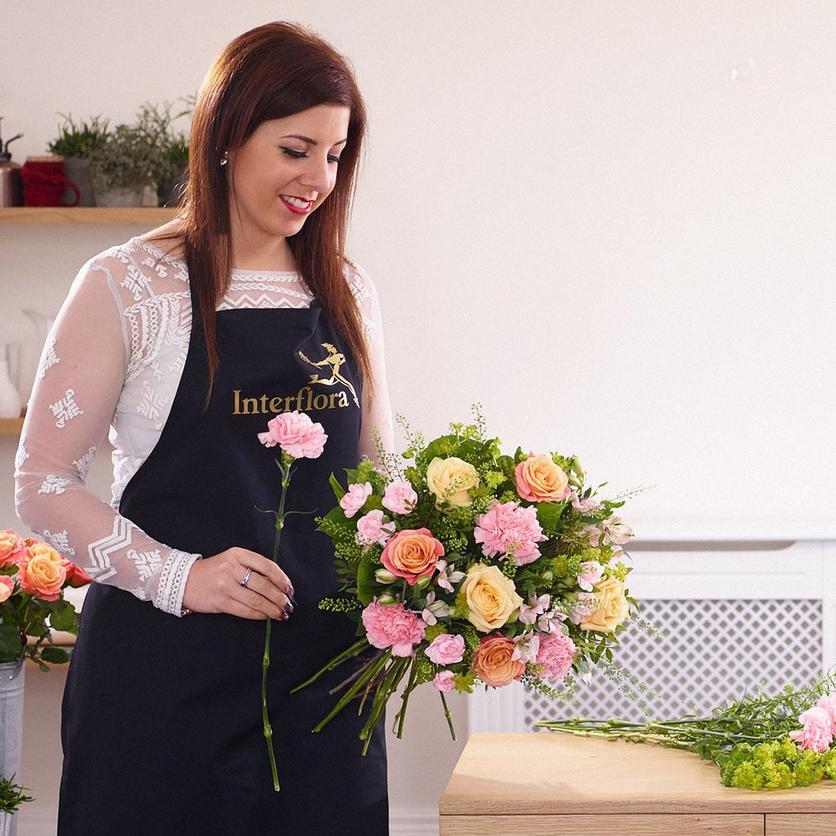 Find a local florist to craft your bouquet
Whatever the occasion, we're here to help. From birthdays to anniversaries or simply just because, we deliver flowers across the UK and even overseas.
Over 900 local florists nationwide
Every bouquet is created by an experienced artisan florist.
No lost bouquets here, these are made to wow them on the doorstep.
We guarantee all our flowers will be fresh for 7 days at least.
Our bouquets are created by local florists. Long live the high street!