Our guide to Chrysanthemums
Considered to be one of the most popular flowers in the world, second to roses, of course, chrysanthemums are so much more than a padding flower in a bouquet. This fluffy, vibrant bloom speaks volumes, with special meanings depending on the colour you choose, oh and they're revered by royalty. We'd say, they're pretty special.
There are over 150 varieties of this stunning flower to choose from, whether you prefer the bushy, fanned out types or spider blooms featuring spindly petals with curled ends you'll find something that speaks to you. With a name that translates literally to gold flower, from the Greek words 'chryos' and 'anthemon' it's no wonder this bloom deserves a place in your top 10.
Want to know more about the always stunning chrysanthemums and how to care for them, if you should ever receive a bunch or spot them in a bouquet? We have everything you need here.

Chrysanthemum meanings
Overall, this ever-so-pretty bloom is believed to be a symbol of optimism and joy but like roses, their different colours are said to represent something different.
Pink chrysanthemums – This colour of chrysanthemum is said to symbolise longevity – it's also the symbol of royalty in Japan – but we think they're simply a lovely choice for a surprise bouquet for a friend. Pink chrysanthemums can also signify honour and love, great if you want to send a message to let someone know you care and appreciate them.

Red chrysanthemums – Like all things red, this colour of chrysanthemum is believed to represent love and passion. Swap your traditional bunch of roses for a just as beautiful bouquet featuring mums in shades of scarlet.

Yellow chrysanthemums Yellow is considered to be the traditional colour for chrysanthemum flowers but once had pretty negative connotations. It was believed to symbolise sorrow or neglected love but over time this has changed to the very opposite. Yellow makes us think of all things happy and sunny, so give chrysanthemums in this cheery colour when you want to perk someone up.

White chrysanthemums – Traditionally a flower for mourners, white chrysanthemums are still chosen by many for funeral sprays and to lay on graves. This colour is also said to symbolise devoted love and loyalty.

Orange chrysanthemums – Chrysanthemum flowers in fiery shades of orange are the perfect representation of all things autumn. Give them to someone born in October for the perfect symbolic bouquet.

Chrysanthemum meanings in different countries
But it's not just colour that changes the chrysanthemums' meaning. Wherever you go in the world, different cultures look at this flower in varying lights. Here's a whistle-stop tour of the world to discover just some of these flowers' meanings.
In Japan, for example, chrysanthemums are known as Kiku and each year a huge festival (Festival of Happiness) takes place in September to celebrate the flower. Talented gardeners and florists come out to share incredible pruned plants in weird and wonderful shapes. We can barely keep our front garden hedge in check!
People in Japan also place a single chrysanthemum petal at the bottom of wine glasses and drink from these to improve their chances of enjoying a long and happy life. We're not sure if it works but we'll certainly give it a go.
Head over to China and you'll find that chrysanthemums are thought to symbolise good luck and are a popular choice of bloom for graduating students or those going for promotions and exams. They're no rabbit's foot but hopefully, they help.
In Europe, chrysanthemums are mostly associated with sympathy and mourning with white chrysanthemums chosen to lay on graves. However, in the UK, chrysanthemums are the birth month flower for those born in November, perfect for that bunch of birthday flowers you plan on sending.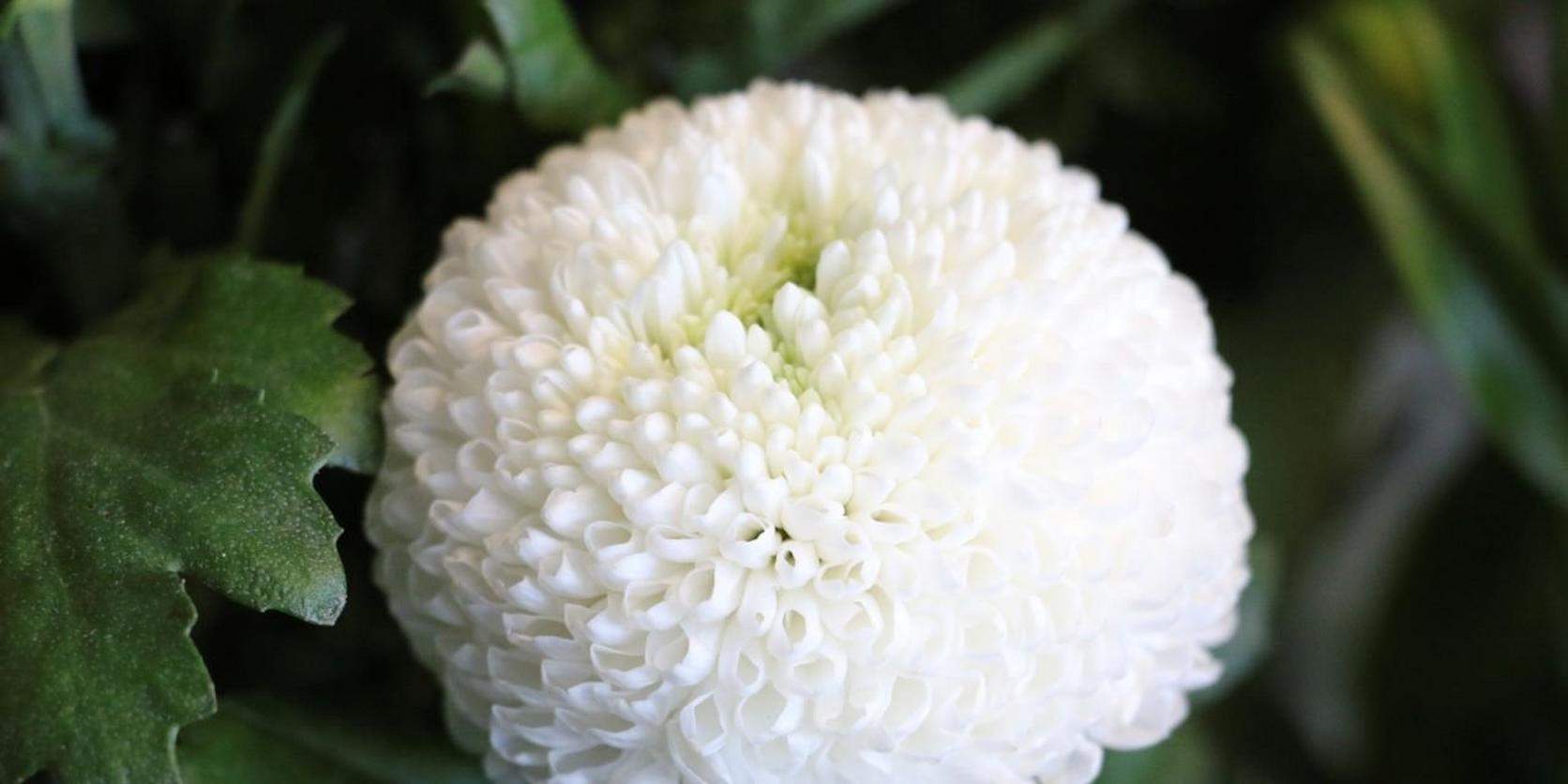 Facts about chrysanthemums
You'd be forgiven for thinking these oversized blooms are simply there to plump up a bouquet but they're so much more than filler flowers. Here are five facts about chrysanthemums that you may not have known:
The head of the flower is made of lots of smaller flowers!
Look closely at the inside of your chrysanthemum and you'll spot that it's made of lots of teenier tinier chrysanthemums. Amazing, right?
A tea can be made from the flower that's renowned for its health benefits
Around the world, people enjoy chrysanthemum tea for its supposed health benefits. The petals are placed in boiling water and this is drunk to fix everything from inflammation to high blood pressure to respiratory problems. We can't say it's a miracle cure, but it sure is tasty with a drop of honey.
Chrysanthemums have a vase life of around 14 to 21 days
That's pretty generous! Some flowers have even been known to keep going to up to 30 days. A month of stunning blooms? Yes, please.
A chrysanthemum is the seal of the Japanese royal family
Bow down to this very important bloom. Way back in the 5th Century chrysanthemums were introduced to Japan and loved so much by the royal family they were slapped onto official seals and the throne.

Uses for chrysanthemums
These flowers aren't just great for bouquets, here are several other ways chrysanthemum flowers can be enjoyed:
Wedding flowers – Although they may not make it into your average bridal bouquet (but we think they should!) chrysanthemums should not be undervalued for decor in church and reception arrangements. The single white varieties are a wonderful substitute for brides looking for 'daisies' in their wedding bouquet and the bloom variety look fabulous in modern designs, adding flamboyance and style.
"Chrysanthemums often receive a largely undeserved and rather bad press. When it comes to weddings, they are a great filler flower for large arrangements and can make your wedding budget go that little bit further. We find they are also a popular flower for buttonholes, especially for autumn weddings."
Natalie Shaw, Wedding Flowers Expert
Funeral flowers – Chrysanthemums' large heads make for dramatic displays in funeral wreaths and sprays. White chrysanthemums are also, of course, linked to sorrow and mourning when it comes to their meaning.

To repel insects – Chrysanthemum flowers have a special weapon – pyrethrum. When extracted from the plant, this is used to keep nasty insects like mosquitoes at bay. What a hero!

In the home - The versatility of the chrysanthemum means that it lends itself well to mix and matching with flowers of all seasons. In the summer months combine the pretty spray variety with roses or lilies, or arrange on masse to beautiful effect. For the autumn choose golden and bronze shades- we love the bloom variety which is perfect for Halloween and harvest festival celebrations!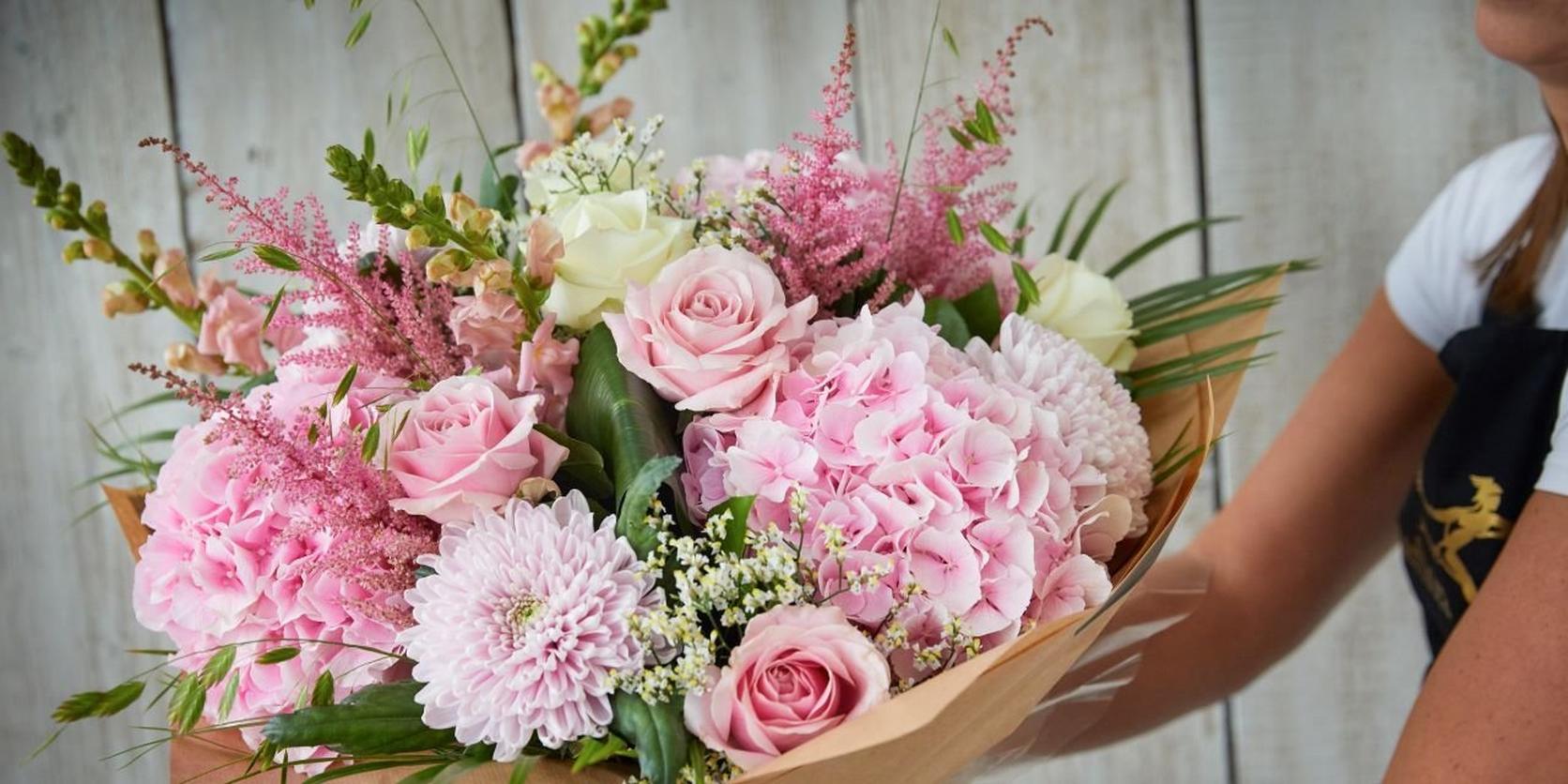 Chrysanthemum care: How to make your flowers last
Ensure these lush blooms last for as long as possible with our tips on caring for chrysanthemums in that special bouquet you've received.
Re-cut the flower's stems and consider cutting them to different lengths to create some height and variety in your display.

Place your flowers in clean, fresh water with flower food. Crisscross your stems to create a splayed finish that looks a little more professionally done.

Remove any foliage that comes into contact with the vase water and change this every 3 to 4 days, re-cutting the stems each time.

Handle your blooms with care, as the heads can shatter easily. No one wants a balding flower!

We recommend that you display your bouquet in deep water, which will help to stop leaves from drooping and then feature your flowers in pride of place, away from draughts and direct sunlight.
Chrysanthemums require little care once they've been popped in that vase. Just ensure you change the water when it starts to look cloudy, remove any dead foliage or petals straight away and enjoy!
Feeling clued up on this not so basic bloom? Don't shy away from featuring chrysanthemums in your floral arrangements and bouquets; these flowers are extraordinary and revered around the world! Check out our range of bouquets for every occasion, to enjoy them in your home.