A Basket of Christmas Joy
£45 Free Delivery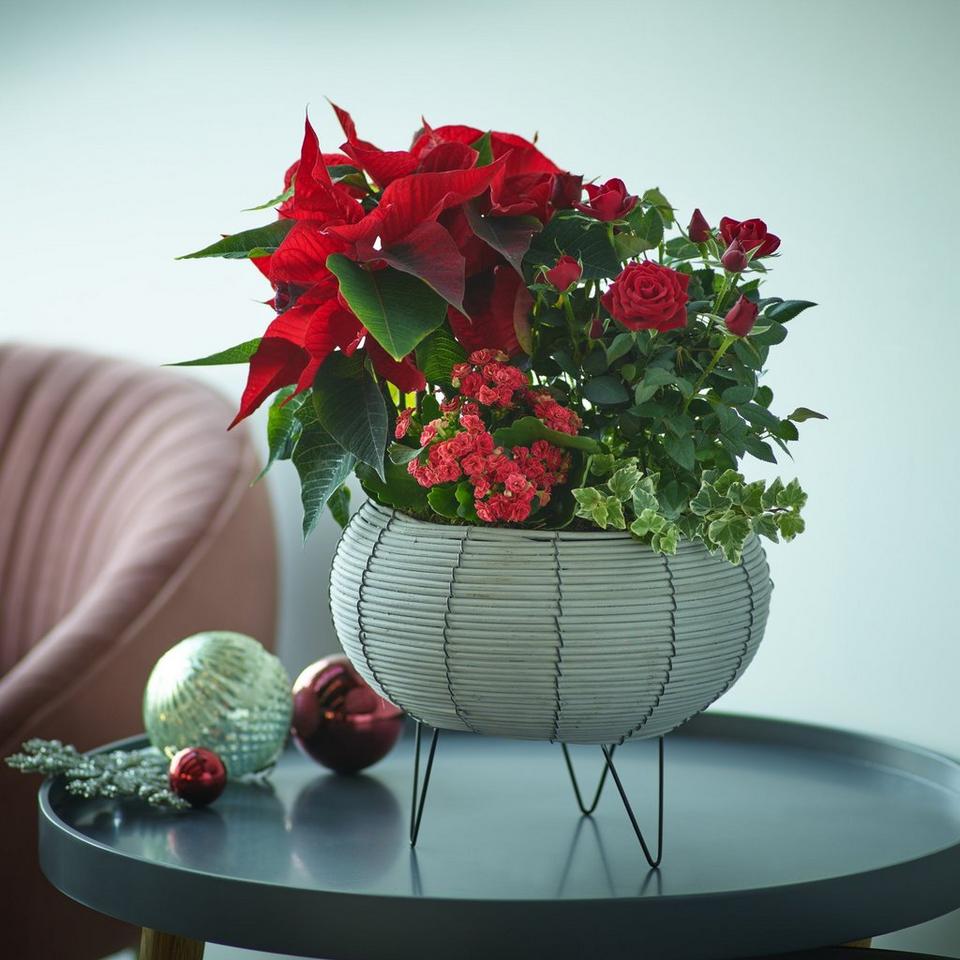 Send a gift that keeps on giving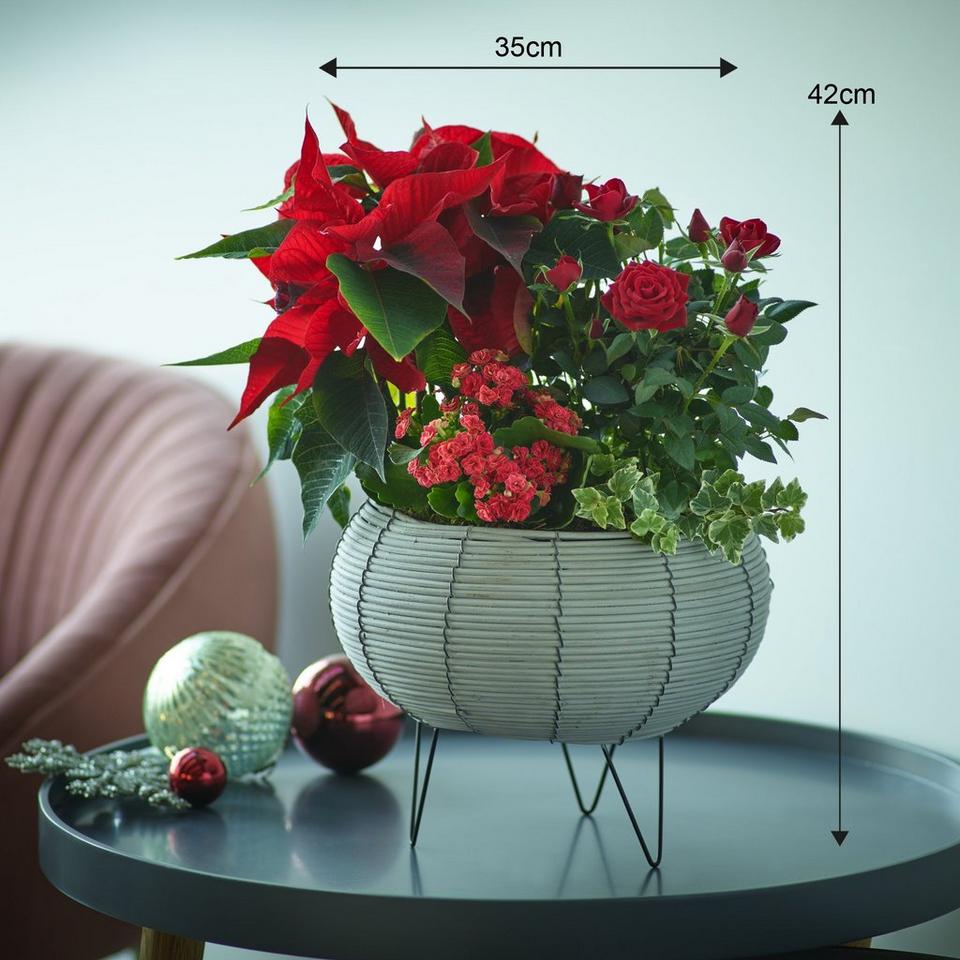 Gift description
Go green this Christmas, send a beautiful basket of festive plants that includes a red poinsettia, red rose, white kalanchoe and variegated (it means the leaves have a bit of a white and green pattern) ivy. Classic Christmas colours meet rich foliage meet a beautiful wicker basket, in a design that will bring joy to any spot.

Size
The basket is 26cm across, 20cm deep and 14cm high. The rose will be between 20 and 30cm, the poinsettia between 25 and 35cm, and kalanchoe between 17 and 22cm, and the ivy between 15 and 20cm.

Care
> Needs a bright, draught free spot with lots of indirect light
> To keep it blooming keep on top of removing dying and fading flowers and foliage

Anything else?
Poinsettia and ivy are irritating for the eyes and skin and harmful if eaten – so make sure pets and people don't get too close.

Delivery
We'll deliver this beautiful basket for free. It'll arrive safe and sound thanks to our specially designed, beautiful plant packaging.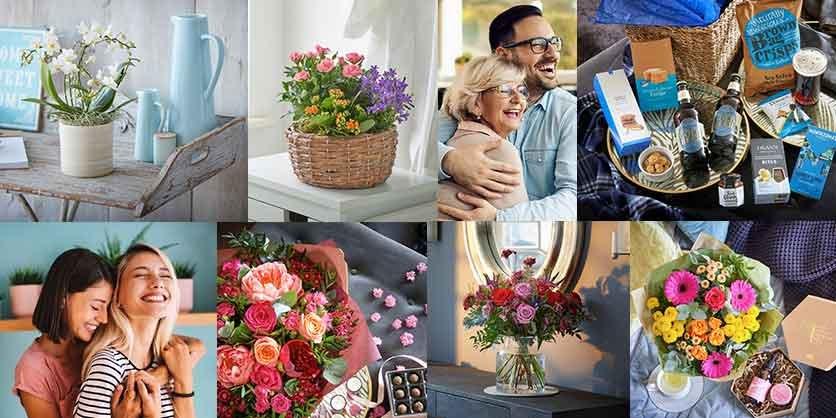 Our promise to you
"If your order doesn't arrive on time, or your recipient isn't delighted, let us know. We'll do all we can to put the situation right, or if you prefer, give you your money back."