Artisan Festive Favourites Basket
£150 Free Delivery
First delivery date 19th December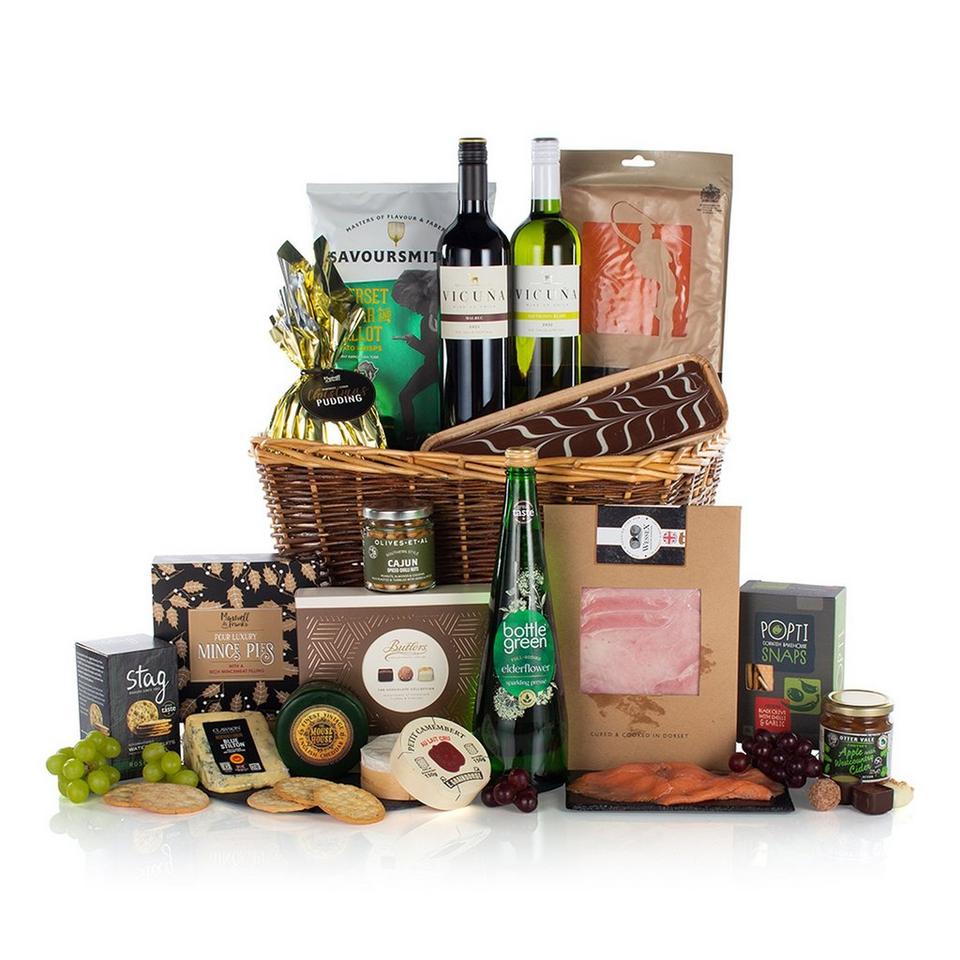 Gift description
Quality contents sourced from specialist producers
Securely packed and stylishly presented
Delivered by our chosen courier partner
Includes gift card with your personal message
Contains sweet and savoury delights
A truly luxurious feast of sweet and savoury goodies from the finest makers, plus exquisite tipples too. Indulgent, joyful, scrumptious – everything Christmas should be.

See below for food Allergen Information.

(p.s. Occasionally we come up against supply problems which means we have to substitute bits in our hampers. Don't worry anything we swap in will always be same value and quality (or higher) than the original, and we'll make sure it meets any dietary requirements. Just bear in mind if we do have to do a swap, the nutritional and allergy summaries on here might not be quite right.)

What's incuded?
A gift card with your personal message
Bottlegreen Full Bodied Elderflower Sparkling Presse 750ml
Butlers Assortment of Chocolate Truffles & Pralines 100g
Graindorge Petit Camembert 150g
Long Clawson Blue Stilton 220g
Maxwell & Franks 4 Mince Pies
Maxwell & Franks Christmas Pudding 350g 6% vol
Maxwell & Franks Chocolate Tiffin 485g
Olives Et Al Cajun Spiced Chilli Nuts 90g
Otter Vale Apple with Westcountry Cider Chutney 225g
Popti Cornish Bakehouse Snaps Olive with Garlic and Chilli 120g
Savoursmiths Somerset Cheddar and Shallot Potato Crisps 150g
Severn & Wye Smoked Salmon 125g
Stag Bakeries Stornoway Rosemary Water Biscuits 150g
The Mouse House Finest Vintage English Cheddar Truckle 200g
Wessex Country Gammon Dorset Cured Sliced Ham 200g
Malbec Vicuna Chile 75cl 12.5% vol
Sauvignon Blanc Vicuna Chile 75cl 12.5% vol
Storage Basket
How's it delivered?
Their goodies will be delivered by one of our expert couriers, in specially designed packaging, so everything will arrive safe and sound.
Gift contents
Contains:
Gluten, Milk, Mustard, Peanuts, Soybeans, Sulphites/Sulphur Dioxide and Tree Nuts.
May contain:
Celery, Eggs and Sesame.
This product contains traces of nuts. This product contains alcohol. This product is NOT suitable for vegetarians. This product is NOT suitable for vegans. This product is NOT suitable for Coeliacs.
Download the allergen information for this product.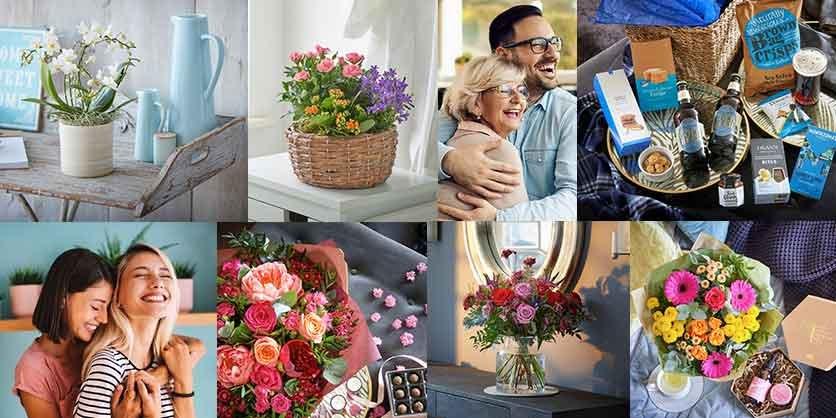 Our promise to you
"If your order doesn't arrive on time, or your recipient isn't delighted, let us know. We'll do all we can to put the situation right, or if you prefer, give you your money back."