Birthday Banquet
£40 Free Delivery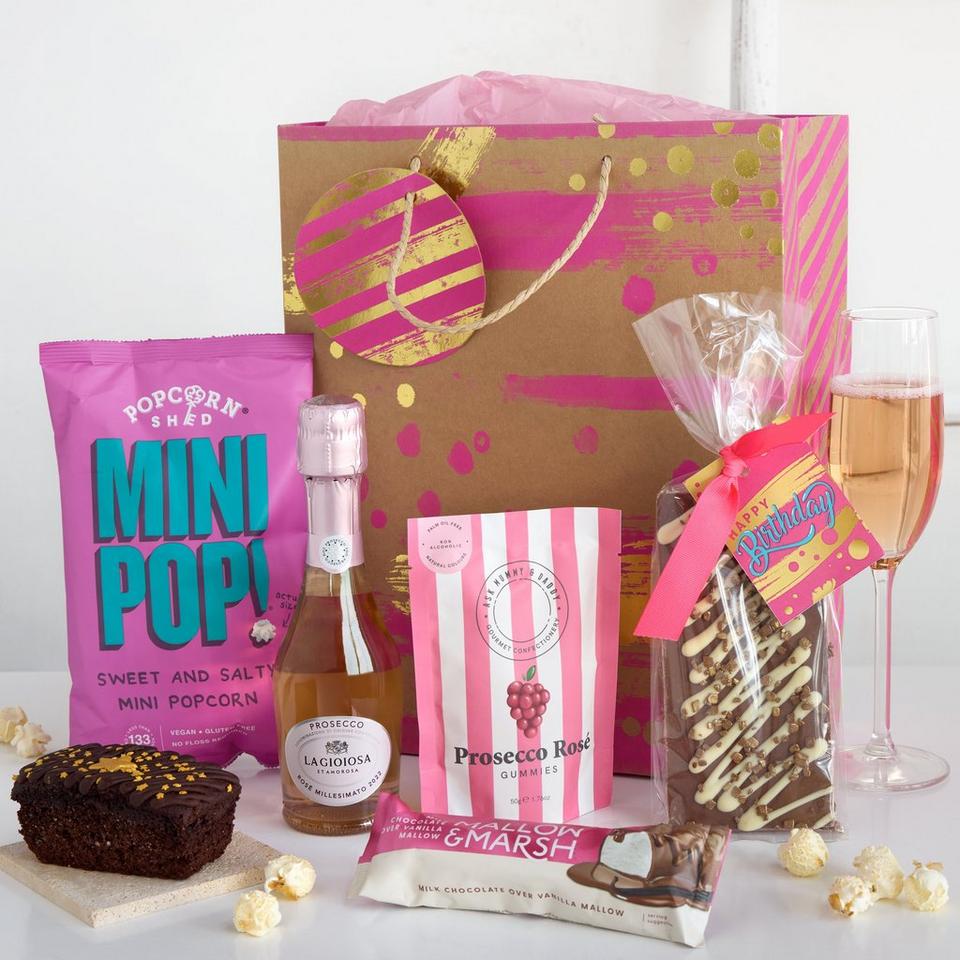 Gift description
Quality contents sourced from specialist producers
Securely packed and stylishly presented
Delivered by our chosen courier partner
Your personal message accompanies your gift
Birthdays require delicious treats, and they don't come much more delicious than this selection. From Cheddar and Caramelised Red Onion Bites , to a marshmallow bar, to a bottle of fresh White Zinfandel there's plenty to get the celebrations started.
See below for food Allergen Information.
In the event of supply difficulties, we reserve the right to substitute any items with replacements of equal or higher quality and value that may or may not be listed in the contents section of the product descriptions. For special dietary hampers, suitable substitutions will be made.
In the event that a substitution is made, the nutritional and allergen summaries on our website may not reflect the true contents of the hamper.
This product contains:
Presented in a Decorative Gift Box
Dean's Extra Mature Cheddar and Caramelised Red Onion Bites 90g
Joybars 'Happy Birthday' Milk Chocolate Bar 100g
Mallow & Marsh Raspberry Marshmallow Bar Coated in 70% Dark Chocolate 35g
Maxwell & Franks Mini Chocolate Loaf Cake 125g
Mr Filbert's Indonesian Pepper Inspired Cashews 35g
White Zinfandel R&R Robert & Reeves USA 18.7cl 10.5% vol
Popcorn Shed Strawberries & Creams Snack Pack 24g
Gift contents
Contains:
Gluten, Eggs, Milk, Soybeans, Sulphites/Sulphur Dioxide and Tree Nuts.
May contain:
Peanuts.
This product contains traces of nuts. This product contains alcohol. This product is NOT suitable for vegetarians. This product is NOT suitable for vegans. This product is NOT suitable for Coeliacs.
Download the allergen information for this product.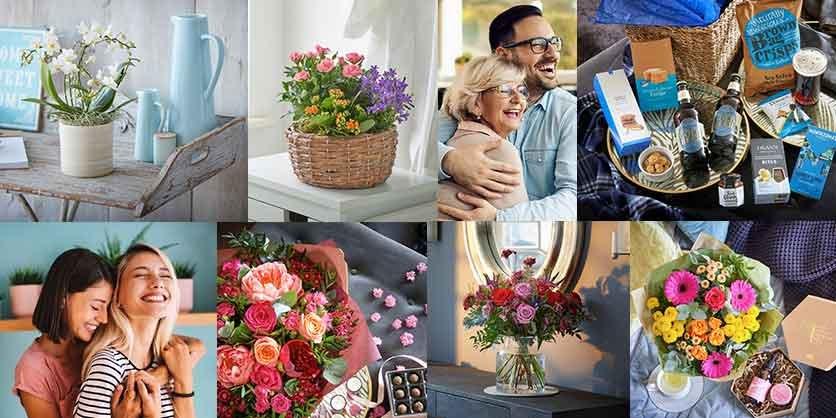 Our promise to you
"If your order doesn't arrive on time, or your recipient isn't delighted, let us know. We'll do all we can to put the situation right, or if you prefer, give you your money back."