Gourmet Christmas Classic
£170 Free Delivery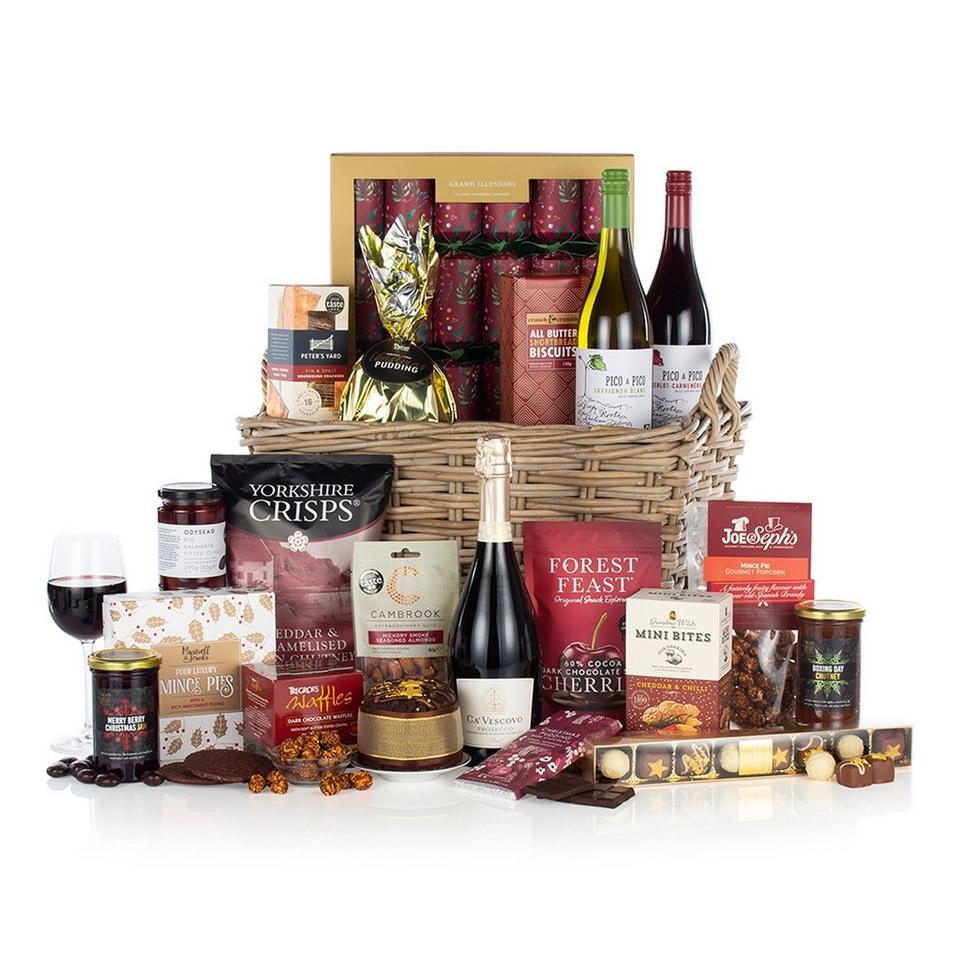 Gift description
Quality contents sourced from specialist producers
Securely packed and stylishly presented
Delivered by our chosen courier partner
Includes gift card with your personal message
Contains sweet and savoury delights
Got a fan of festive traditions on your prezzie list? This is one for them. Fabulous fizz, luxury mince pies and Christmas pud, stunning Christmas crackers, plus all sorts of other artisan treats – this lavish hamper is the ultimate celebration of gourmet Christmas classics.

See below for food Allergen Information.

(p.s. Occasionally we come up against supply problems which means we have to substitute bits in our hampers. Don't worry anything we swap in will always be same value and quality (or higher) than the original, and we'll make sure it meets any dietary requirements. Just bear in mind if we do have to do a swap, the nutritional and allergy summaries on here might not be quite right.)

What's incuded?
A gift card with your personal message
Cambrook Brilliantly Baked Hickory Smoke Flavour Almonds 80g
Choc-affair Christmas Pudding Dark Chocolate Bar 90g
Crunch & Crumble Shortbread Biscuits 150g
Forest Feast 60% Cocoa Dark Chocolate Sour Cherries 120g
Grandma Wilds Mature Cheddar & Chilli Mini Bites 100g
Highfield Preserves Boxing Day Chutney 290g 2% vol
Highfield Preserves Merry Berry Christmas Jam 320g
Joe & Seph's Mince Pie Popcorn with Caramel, Brandy Infused Fruit & Almond 80g
Linden Lady 8 Decorated Chocolates 100g
Maxwell & Franks 4 Mince Pies
Maxwell & Franks 4" Chocolate Cake with Salted Caramel 280g
Maxwell & Franks Christmas Pudding 350g 6% vol
Odysea Big Kalamata Pitted Olives 290g
Peter's Yard Fig & Spelt Sourdough Crackers 100g
Tregroes Dark Chocolate Waffles 270g
Prosecco Brut Ca'Vescovo Italy 75cl 11% vol
Merlot Carmenère Pico a Pico Valle Central Chile 75cl 13% vol
Sauvignon Blanc Pico a Pico Valle Central Chile 75cl 13% vol
Yorkshire Crisps Cheddar & Caramelised Onion Chutney 150g
Grand Illusions Botanical Crackers x 6
Double Weave Kubu Storage Basket
How's it delivered?
Their goodies will be delivered by one of our expert couriers, in specially designed packaging, so everything will arrive safe and sound.
Gift contents
Contains:
Gluten, Eggs, Milk, Soybeans, Sulphites/Sulphur Dioxide and Tree Nuts.
May contain:
Mustard, Peanuts and Sesame.
This product contains traces of nuts. This product contains alcohol. This product is NOT suitable for vegetarians. This product is NOT suitable for vegans. This product is NOT suitable for Coeliacs.
Download the allergen information for this product.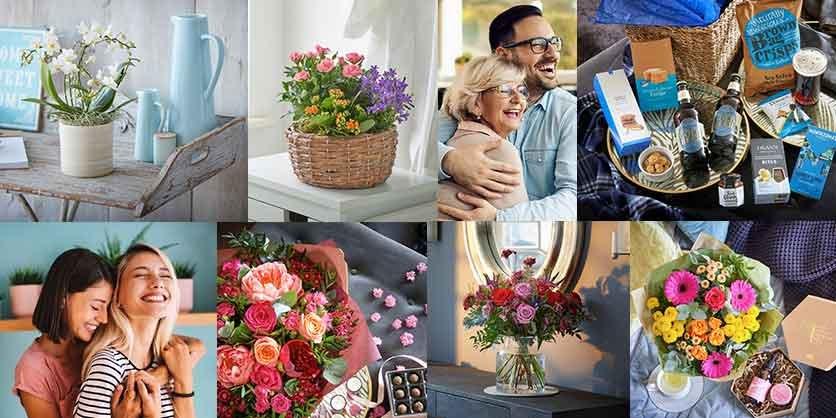 Our promise to you
"If your order doesn't arrive on time, or your recipient isn't delighted, let us know. We'll do all we can to put the situation right, or if you prefer, give you your money back."