Grand Banquet Hamper
£170 Free Delivery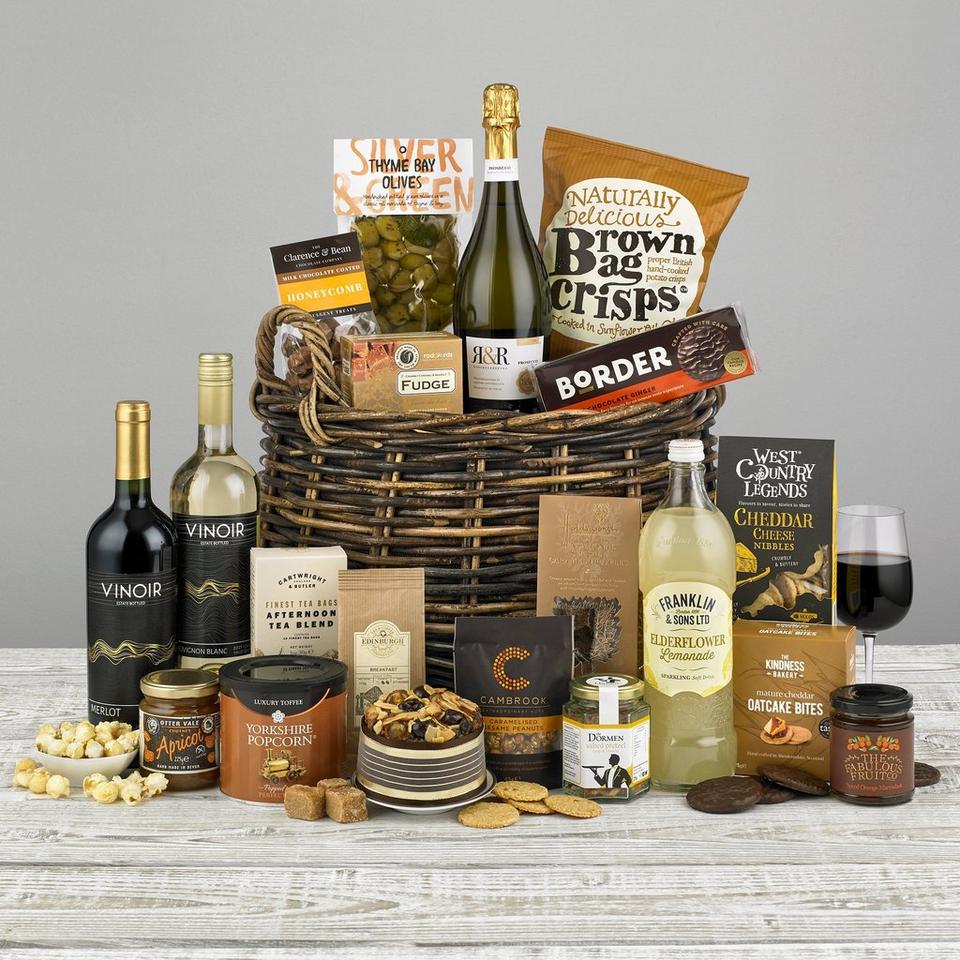 Gift description
Quality contents sourced from specialist producers
Securely packed and stylishly presented
Delivered by our chosen courier partner
Your personal message accompanies your gift
Contains sweet and savoury delights
Pull out all the stops with the hamper to end all hampers. An astonishing array of goodies from the best makers in food. From salty, moreish treats like pretzels and thyme olives to pure sweet delights including toffee popcorn and dark chocolate gingers, prepare them for delectable flavours.
See below for food Allergen Information.
In the event of supply difficulties, we reserve the right to substitute any items with replacements of equal or higher quality and value that may or may not be listed in the contents section of the product descriptions. For special dietary hampers, suitable substitutions will be made.
In the event that a substitution is made, the nutritional and allergen summaries on our website may not reflect the true contents of the hamper.
This product contains:
Croco Storage Basket with Handles
Border Dark Chocolate Gingers 150g
Brown Bag Crisps Lightly Salted Crisps 150g
Cambrook Brilliantly Caramelised Sesame Peanuts 45g
Cartwright & Butler English Afternoon Blend - 10 Finest Tea Bags 30g
Clarence & Bean Milk Chocolate Honeycomb 100g
Edinburgh Tea & Coffee Company Breakfast Ground Coffee 113g
Franklin & Sons LTD Elderflower Lemonade 75cl
Holdsworth Exquisite Handmade Chocolates Sensational Sea Salt Caramel Truffles 100g
Maxwell & Franks 4" Round Fruit Cake Topped with Cherries & Almonds 400g
Otter Vale Apricot Chutney 225g
Radfords Worlds Best Crumbly Salted Caramel Fudge Box 100g
Silver & Green Thyme Bay Olives 220g
The Dormen Salted Pretzels 25g
The Fabulous Fruit Co Spiced Orange Marmalade 227g
The Kindness Bakery Mature Cheddar Cheese Oatcake Bites 175g
West Country Legends Cheddar Cheese Nibbles 85g
Yorkshire Popcorn Luxury Toffee 90g
Merlot Vinoir Chile 75cl 13% vol
Sauvignon Blanc Vinoir Chile 75cl 12.5% vol
Prosecco R&R Robert & Reeves Italy 75cl 11% vol
Gift contents
Contains:
Gluten, Eggs, Milk, Peanuts, Seasame, Soybeans, Sulphites/Sulphur Dioxide and Tree Nuts.
This product contains traces of nuts. This product contains alcohol. This product is suitable for vegetarians. This product is NOT suitable for vegans. This product is NOT suitable for Coeliacs.
Download the allergen information for this product.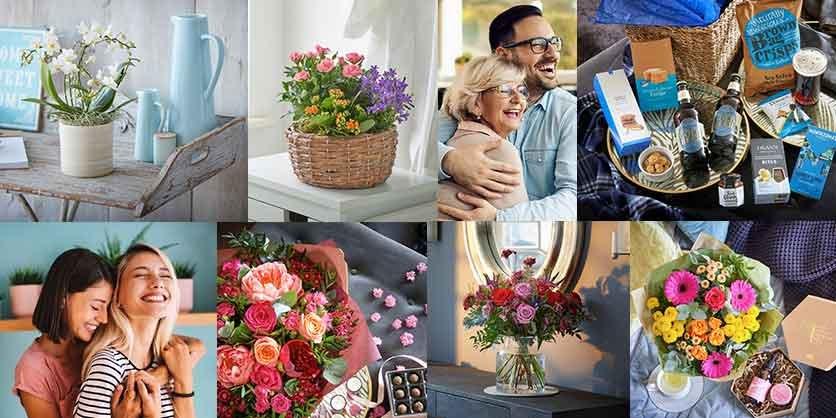 Our promise to you
"If your order doesn't arrive on time, or your recipient isn't delighted, let us know. We'll do all we can to put the situation right, or if you prefer, give you your money back."