Outdoor Christmas Tree Planter
£42 Free Delivery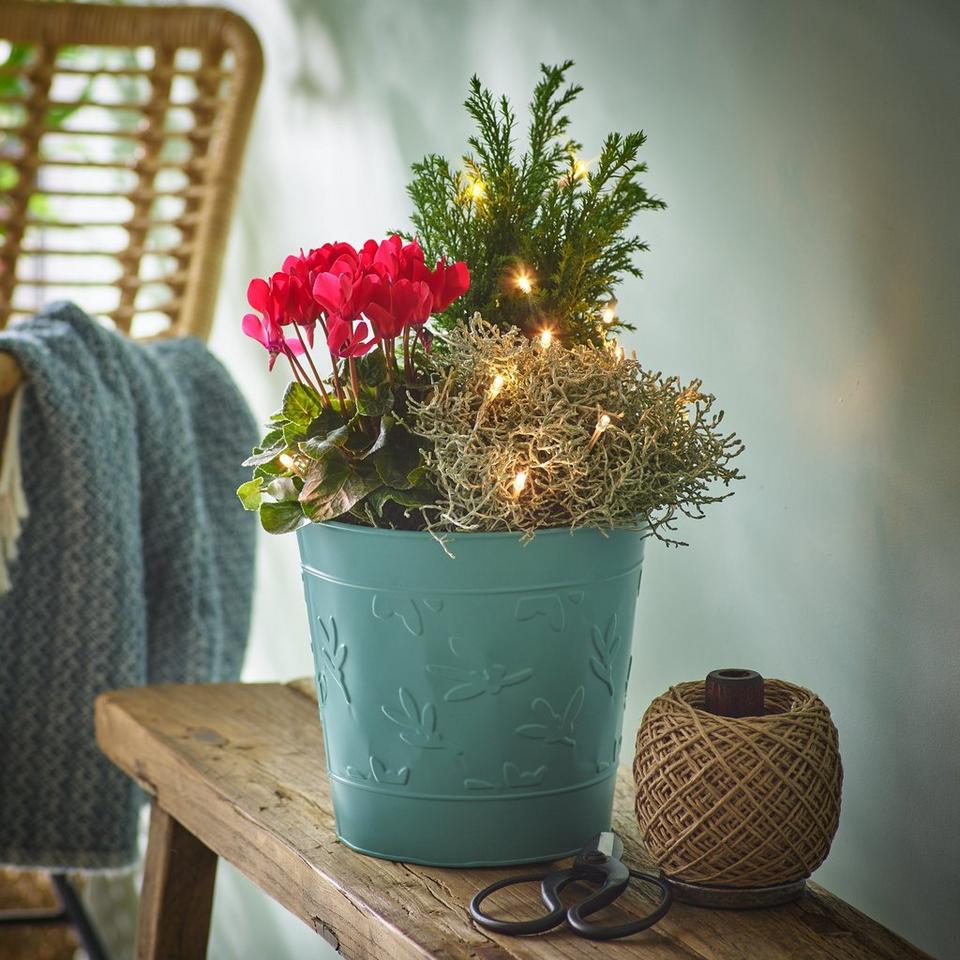 Send a gift that keeps on giving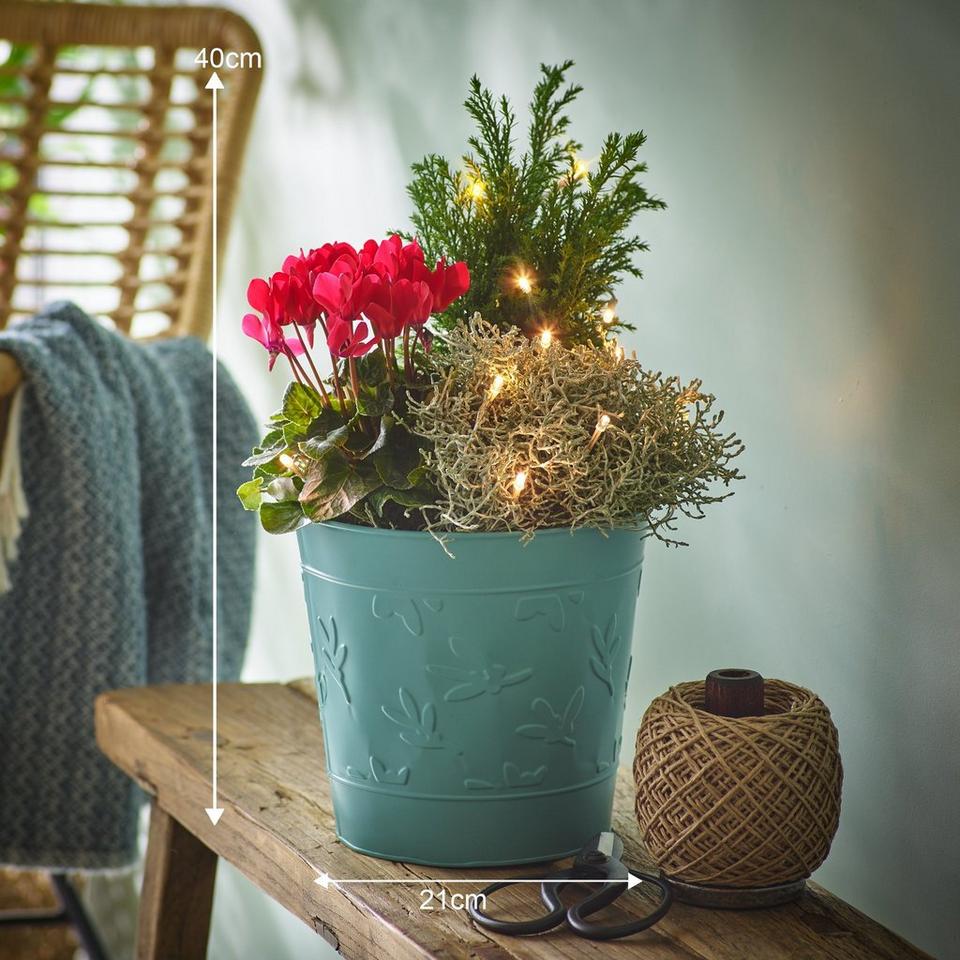 Gift description
Make the garden merry too with this beautiful mini tree planter designed for popping outdoors. It includes a mini Elwoodii conifer, a red cyclamen, and a white Calocephalus (also known as a silver bush), plus some rather lovely twinkling lights for that final finishing touch.

Size
The green zinc planter is 20cm across and 19.5 cm high. The conifer will be between 28 and 35cm high, the cyclamen will be between 20 and 25cm high, and the calocephalus will be between 10 and 20cm high.

Care
> Will need a little water if the soil is dry when it arrives
> Hates overwatering so let the compost fully dry out between waterings
> Needs to be outdoors with plenty of sun (although it'll just about manage in shade)
> Remove any dead or fading flowers and foliage to keep your planter blooming
> Each of the plants can be planted out in the garden, but remember a conifer is a tree and will grow rather large if it gets the chance!

Delivery
We'll delivery this fabulously festive planter for free. It'll be packed in our specially designed, beautiful plant packaging so it'll be safe and sound on its journey.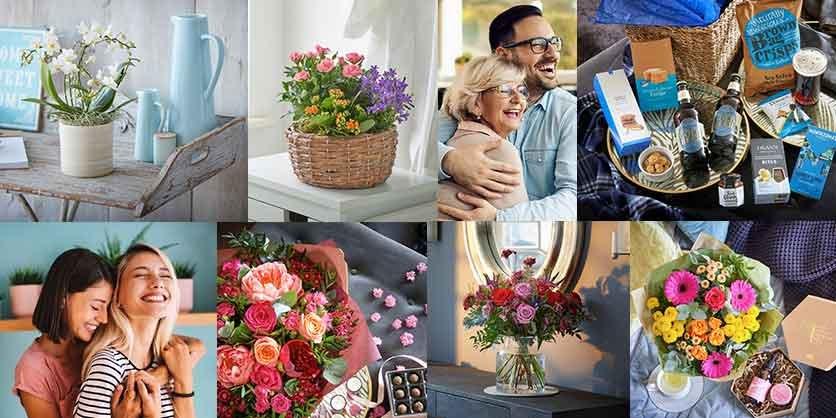 Our promise to you
"If your order doesn't arrive on time, or your recipient isn't delighted, let us know. We'll do all we can to put the situation right, or if you prefer, give you your money back."