Pink Azalea
£34 Free Delivery
First delivery date 4th December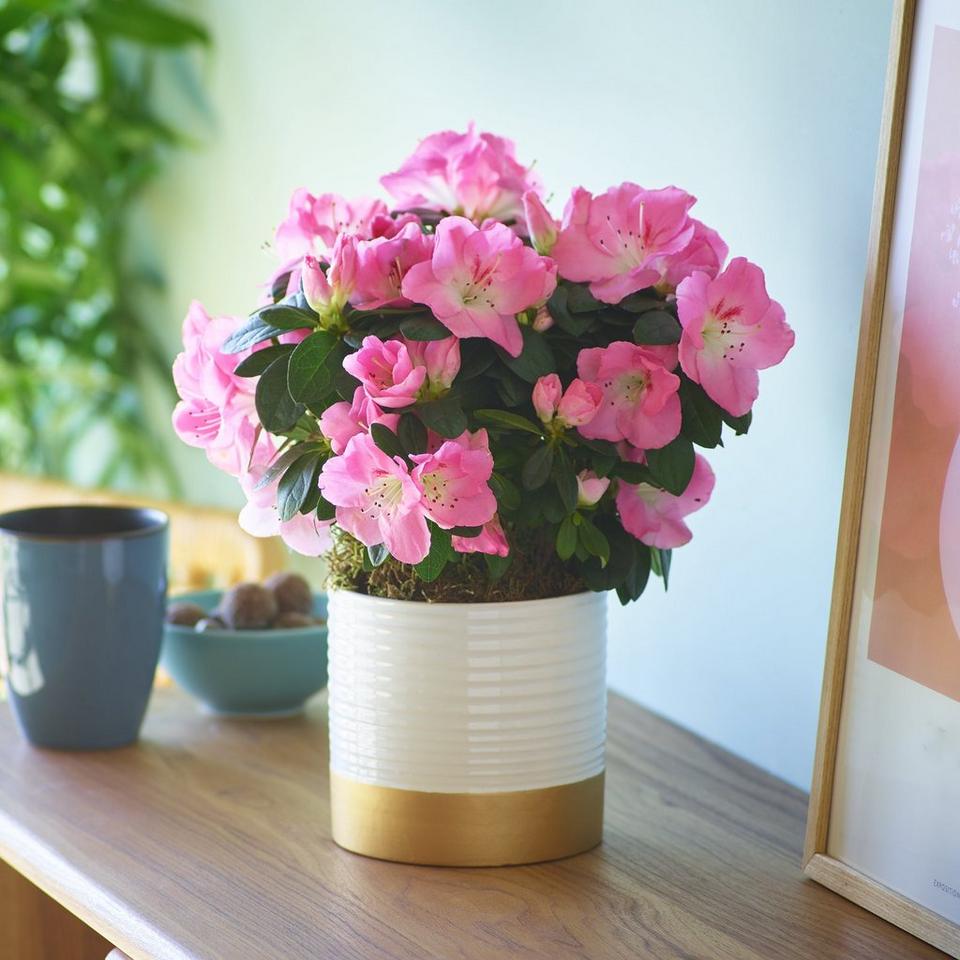 Send a gift that keeps on giving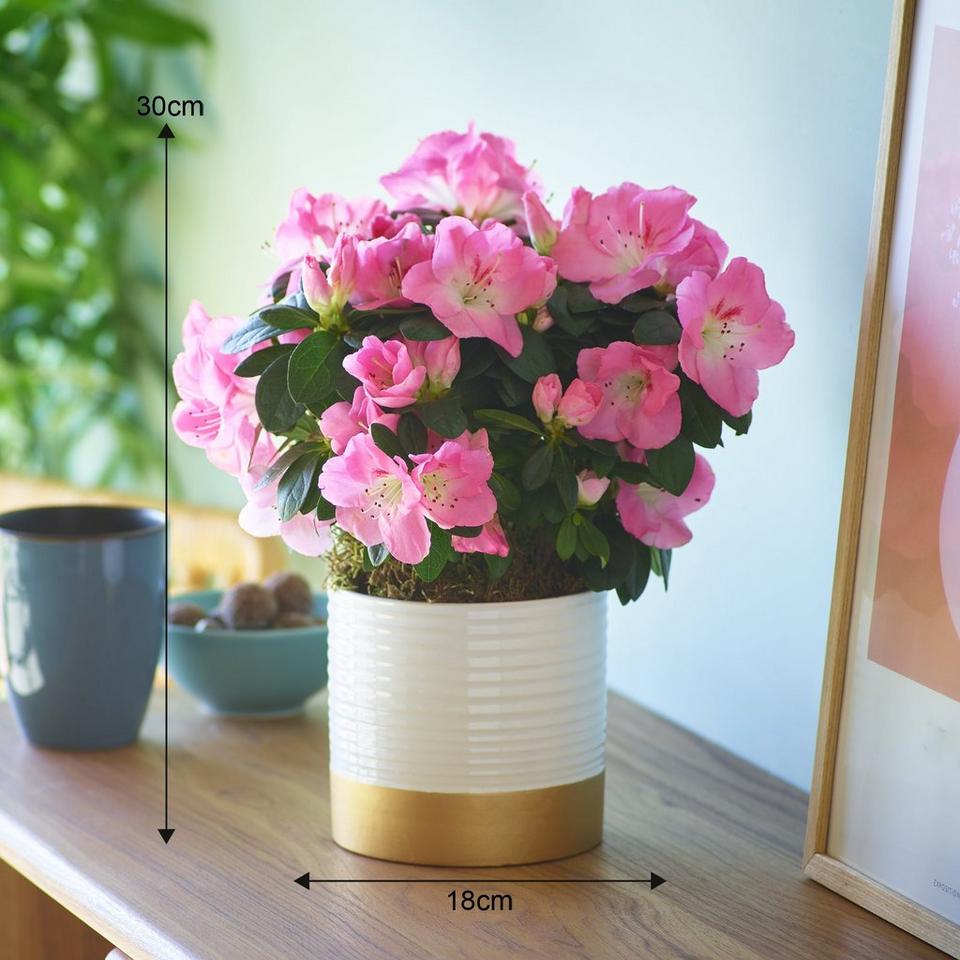 Gift description
A blushing pink azalea in a beautiful white and gold ceramic is just what the festive season calls for. One to bring glad tidings.

Size
The pot is 12.9cm across and 12.3cm high. Their azalea will be between 15 and 22cm high.

Care
> Azaleas like the soil most, so it'll need watering regularly
> It needs a cool spot with good light, think morning direct sun and afternoon shade

Anything else?
> Azaleas are harmful to pets and people if they're eaten, so don't let anyone or thing munch on it!

Delivery
Their lovely azalea will be delivered for free, in specially designed, beautiful packaging that will ensure it arrives looking lovely.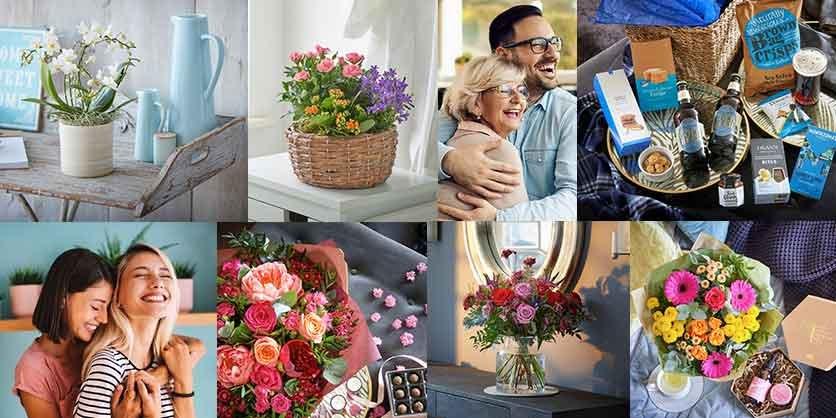 Our promise to you
"If your order doesn't arrive on time, or your recipient isn't delighted, let us know. We'll do all we can to put the situation right, or if you prefer, give you your money back."