Meet Elizabeth Newcombe - Interflora Florist of the Year 2022
29th November, 2023
Elizabeth Newcombe of The Botanical Company in Surrey has been crowned Interflora Florist of the Year 2022 in a tense final at RHS Garden Bridgewater. Elizabeth beamed as she was crowned winner after a closely fought competition, and now she prepares to represent the UK & Ireland at next year's Interflora World Cup, which is being held right here in the UK for the very first time.
During the Grand Final, which took place in front of a live audience, each of the florists had to complete four tasks in line with the 'Growing Together' theme. The first task was to create a shawl inspired by botanical roots, which was made in advance and brought to the competition for judging, followed by a table for two inspired by nature and a tied design inspired by bark. The final design was a surprise task with the brief only being revealed at the start of the session, giving each of the finalists just 15 minutes to review the flowers, tools and materials provided, then two hours to get creative!
We caught up with Elizabeth to talk about the competition highlights and her journey to representing the UK & Ireland at the World Cup next year…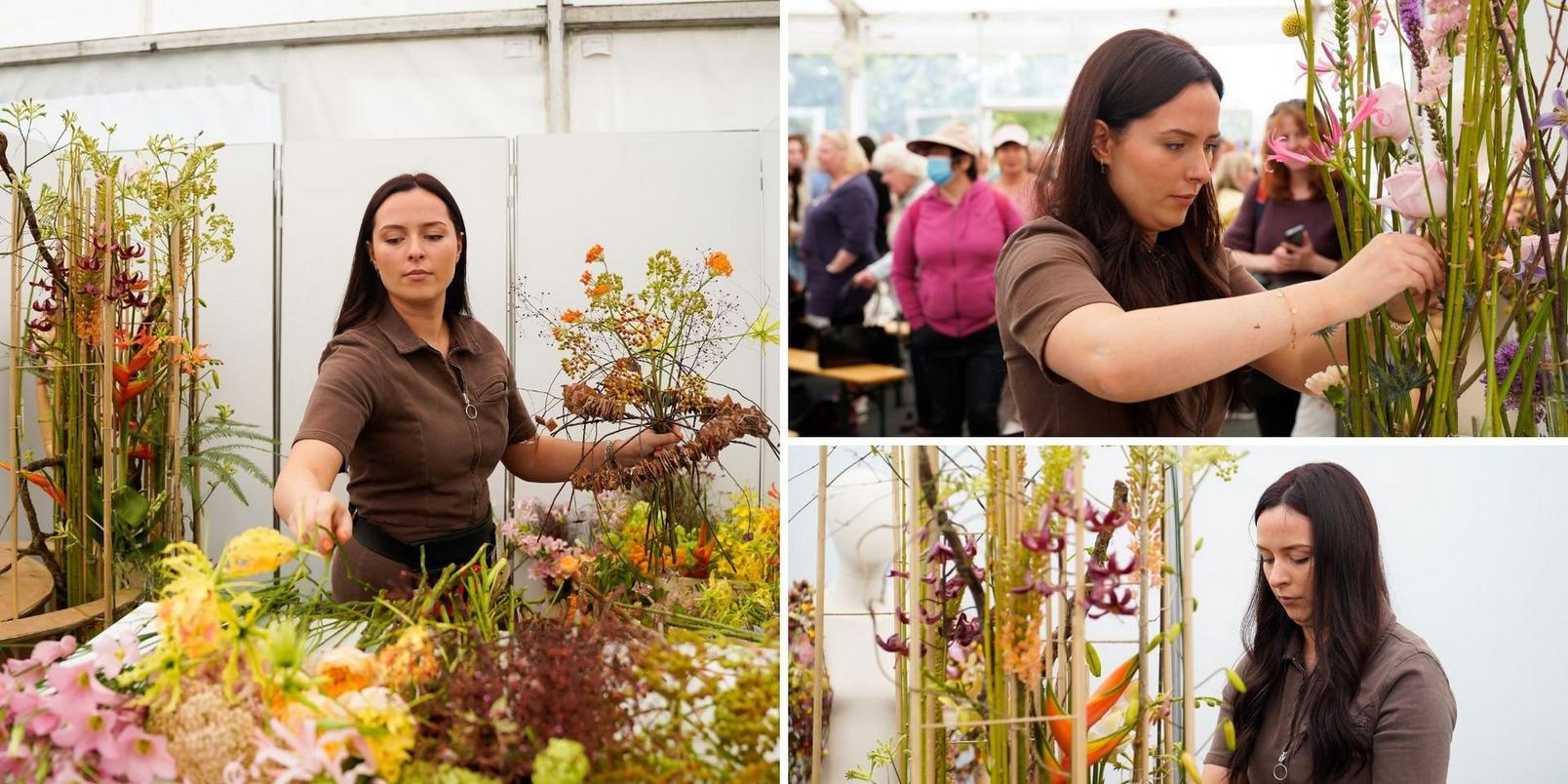 How does it feel to have won Florist of the Year 2022?
It feels truly incredible, although a little surreal still… It was a real honour to compete amongst such talent from across the UK and Ireland. All of the designs took hours of work behind the scenes in the lead up to the finals, so I'm also super relieved that all of the hard work and endless nights of preparations paid off!
Which of the tasks was your favourite?
This one is tricky to answer as I enjoyed all of them! I think designing and creating the floral shawl was my favourite; it was great to have such a unique brief that allowed myself and the other finalists to draw upon our creative strengths as designers.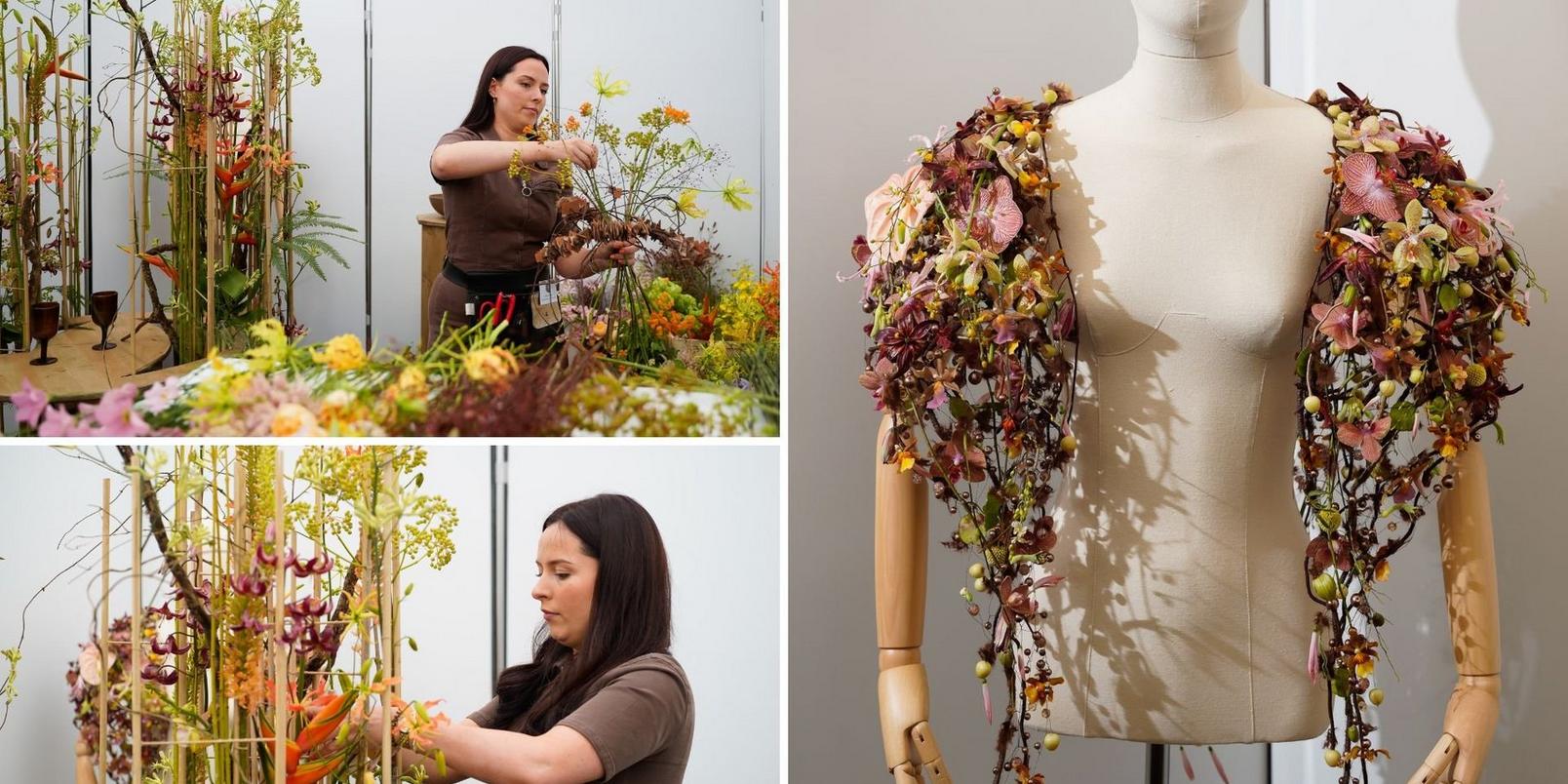 Why did you decide to enter the competition?
It's been a while since I last competed (which was about 3 years ago now!), so when I heard about the Interflora Florist of the Year competition, I thought, well… why not! I actually remember thinking about the thought of potentially representing the country at the World Cup and getting goosebumps, and that's when I knew I had to enter.
What has been your highlight of the competition?
I feel really lucky that I was able to share the experience with my Mum and Dad, and having them both there when the trophy was presented was such a big highlight for me. I can't thank them enough for all their help behind the scenes!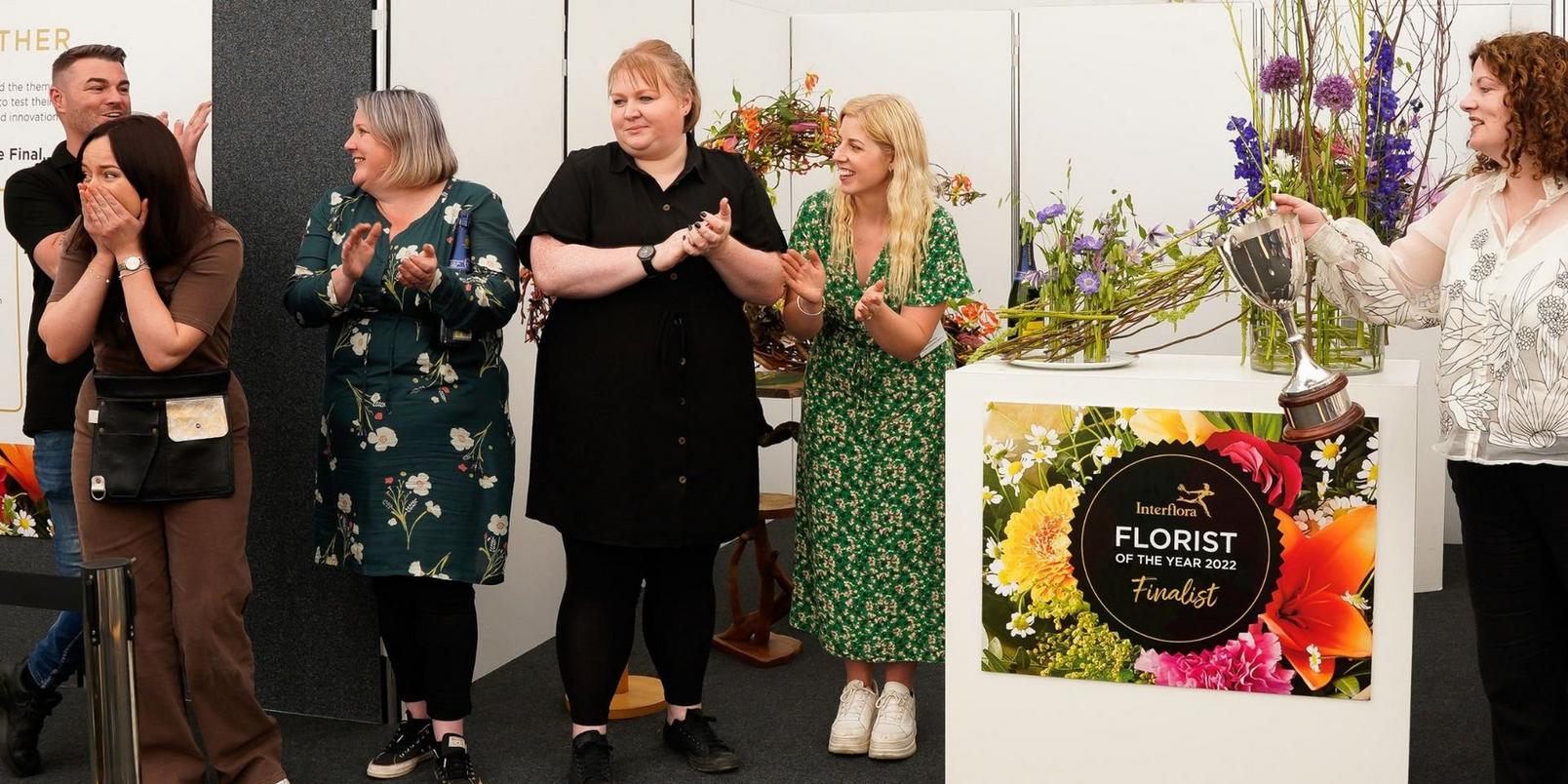 How do you feel about representing the UK & Ireland at the Interflora World Cup next year?
I feel so incredibly honoured to follow in the footsteps of such talented Florists in this journey to representing the UK & Ireland at the World Cup. I was lucky enough to attend the previous World Cup in Philadelphia, 2018, and I remember thinking how phenomenal it was. Being the next competitor is more than I could have ever dreamed of.
How would you describe your floristry style?
It's taken me a few years to develop a style, but I like to work with a range of fresh materials that vary in texture and colour by using complimentary wire-based frameworks. You might've noticed this in the frameworks for the shawl and hand-tied bouquet, both of which were created using wire covered in wool, paper covered wire and metallic thread using a drill.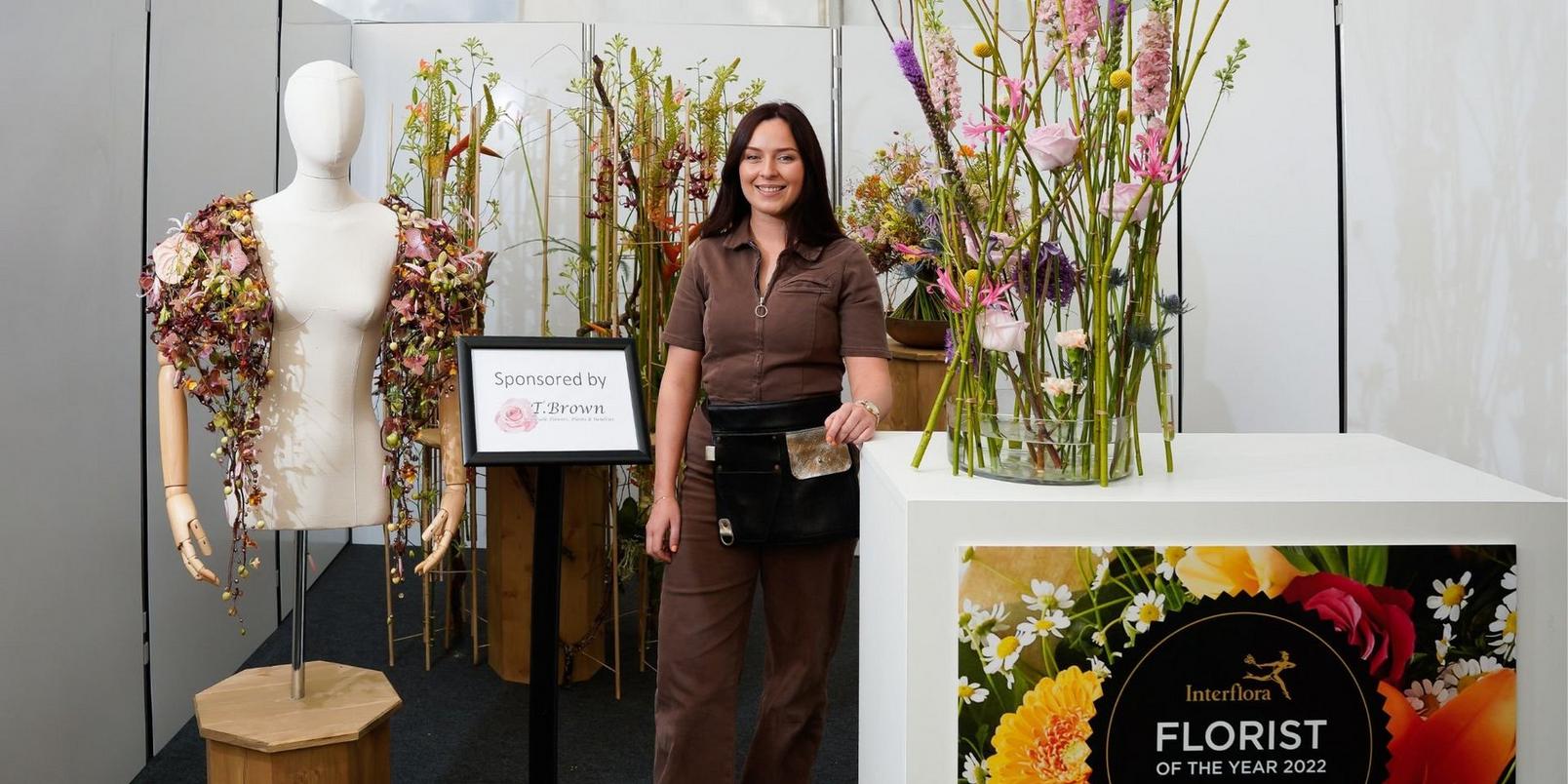 What is your favourite thing about being a florist?
Flowers can play such a big part in people's lives, and I really feel like they are a universal language across the globe. Being able to see and use so many different fresh materials throughout the year keeps each month within our industry exciting, whether you work in a shop, college, or in events. However, my favourite thing about being a florist is being able to compete and share the knowledge with those who are interested in developing their skills. I think it's really important that we encourage aspiring florists into our skilled industry and show them just how exciting the wonderful world of floristry can be.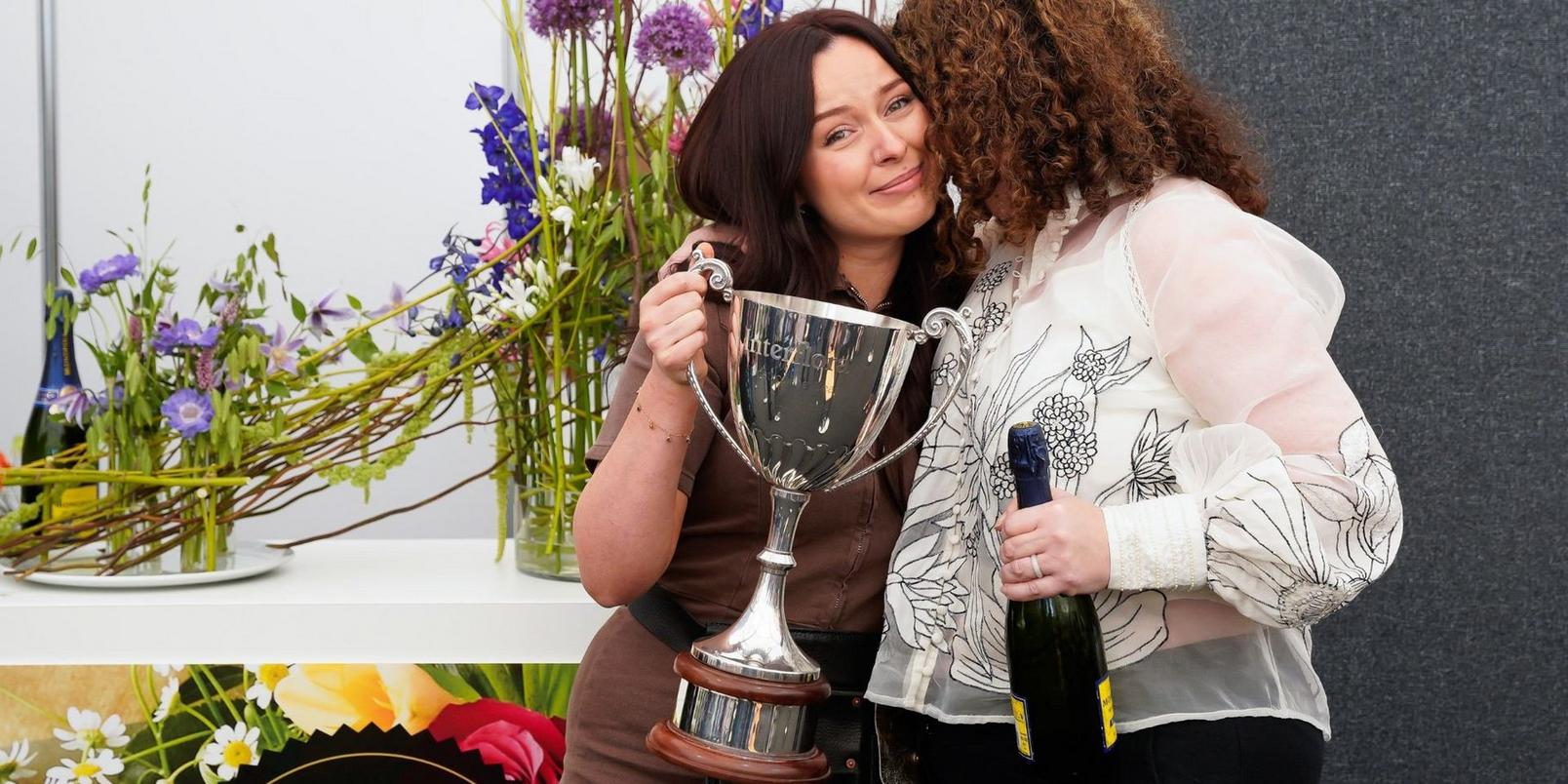 Congratulations, Elizabeth!
To find out more information about the Interflora World Cup 2023, which is taking place from 7th – 9th September in Manchester, go to www.worldcup.interflora.co.uk.