Our favourite flowering plants for your home
10th November, 2020
There are so many benefits to filling your home with plants – and the fact they add to the decor is just one of them. These green-leafed beauties can also boost your mood, increase creativity and reduce stress.
Ultimately, they make you much happier and far healthier – what's not to love about plants? After lockdown, many of us are likely now proud (and a little overwhelmed) plant parents, with rooms bursting at the scene with leafy greens that we now need to care for – but can't stop adding to the growing brood.
With this in mind, let's take a look at the best flowering plants for your home, including when they bloom and the best time to give these plants as gifts.
Peace Lilies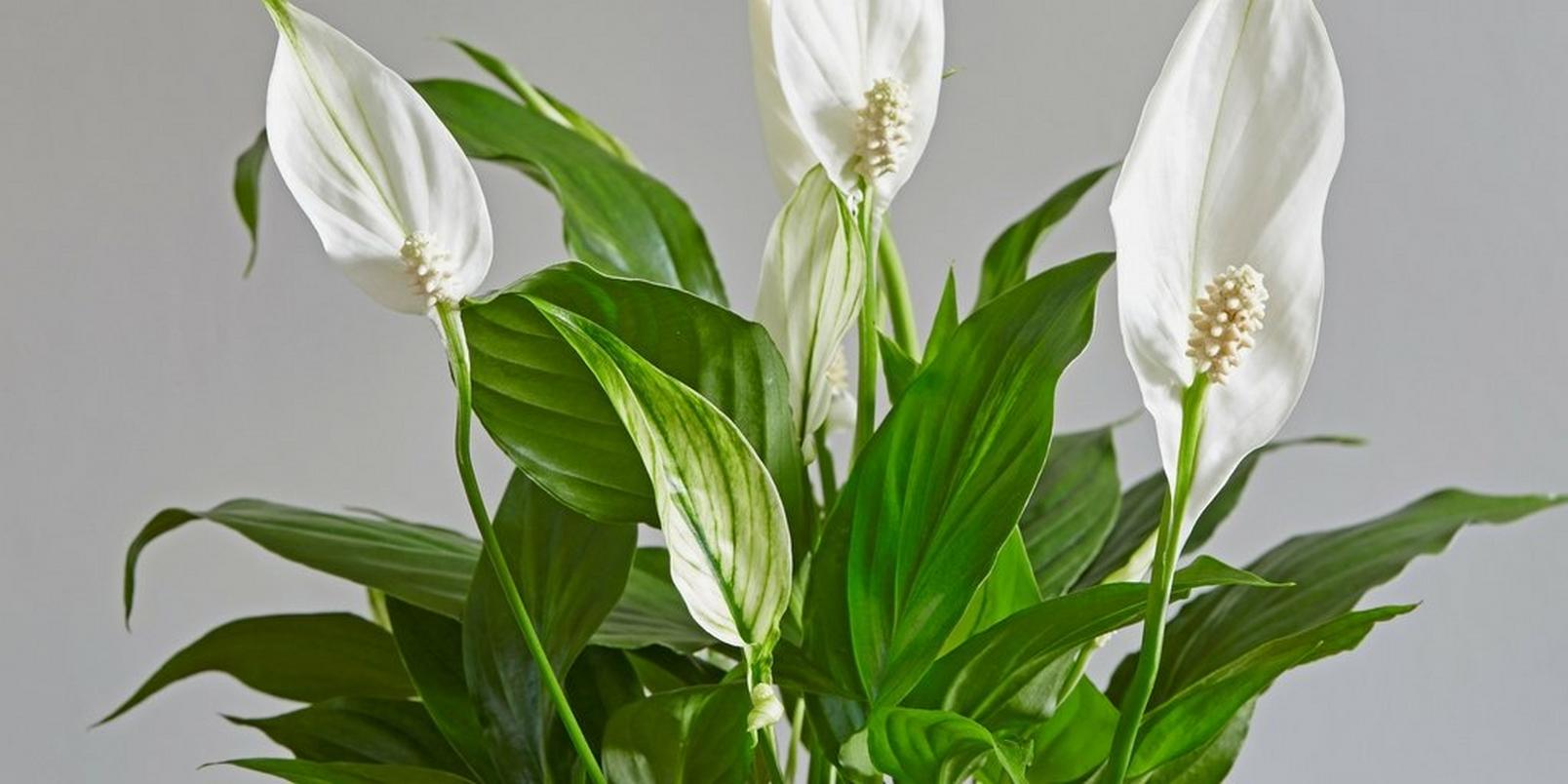 Not only are peace lilies great looking plants, but they also purify the air. Clever!
An experiment conducted by NASA found that the peace lily can actually absorb pollutants including: carbon monoxide, benzene, xylene and formaldehyde. That's pretty impressive! The plant also protects against harmful products used within the home including acetone and alcohol and absorbs excess moisture to prevent mildew from forming as well as removing mould spores from the air.
This is why the kitchen and the bathroom are two of the best places to keep your peace lily. However, according to the ancient art of Feng Shui, a peace lily is also perfect for the bedroom as it brings peace and positive energy, making you feel calmer, less stressed and helping you to get a good night's sleep. A must then!
But if that wasn't enough, it's also a very low maintenance plant and is one of the few that can bloom inside.
When's the best occasion to give a peace lily? This houseplant with all its benefits is typically given to show sympathy or to offer support. It's believed to bring peace, prosperity, hope and good fortune. We'll take 10!
Christmas Cactus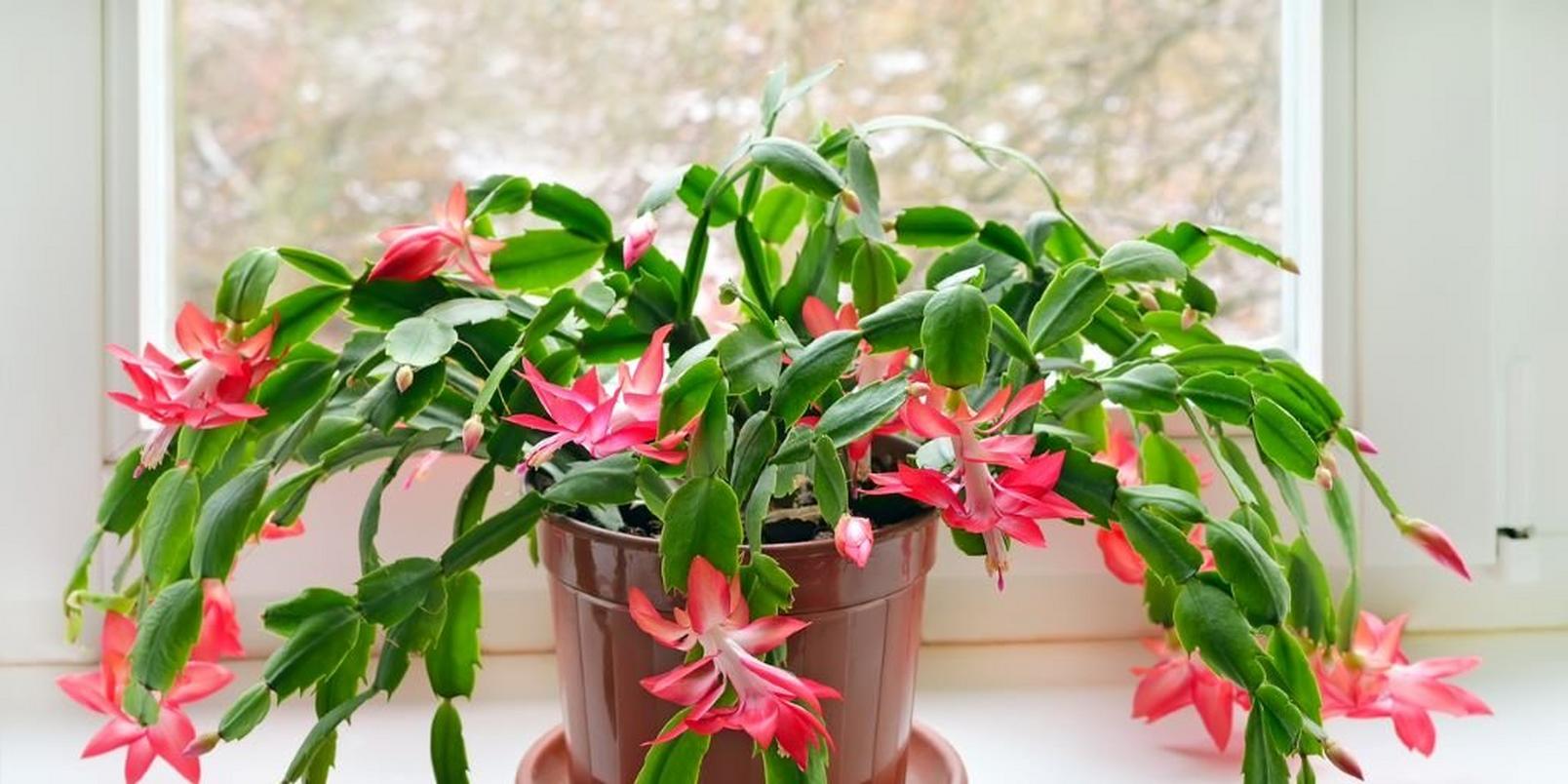 Flowers don't just bloom during the summer months. The Christmas cactus, which originates in Brazil, is the perfect indoor plant to add a splash of colour to homes during the cold winter months and especially across the festive period. The flowers which can be pink, purple, red, white or yellow appear at the end of the hanging branches, making it the perfect centrepiece for the Christmas table. Who needs a holly jolly Christmas when you can heat things up with a festive cactus?
When's the best occasion to give a Christmas cactus? You may have guessed already but the perfect time to give someone this festive flower is at Christmas. It's a great alternative to the traditional poinsettia and if cared for will bloom year after year. Plants aren't just for Christmas, after all!
Orchids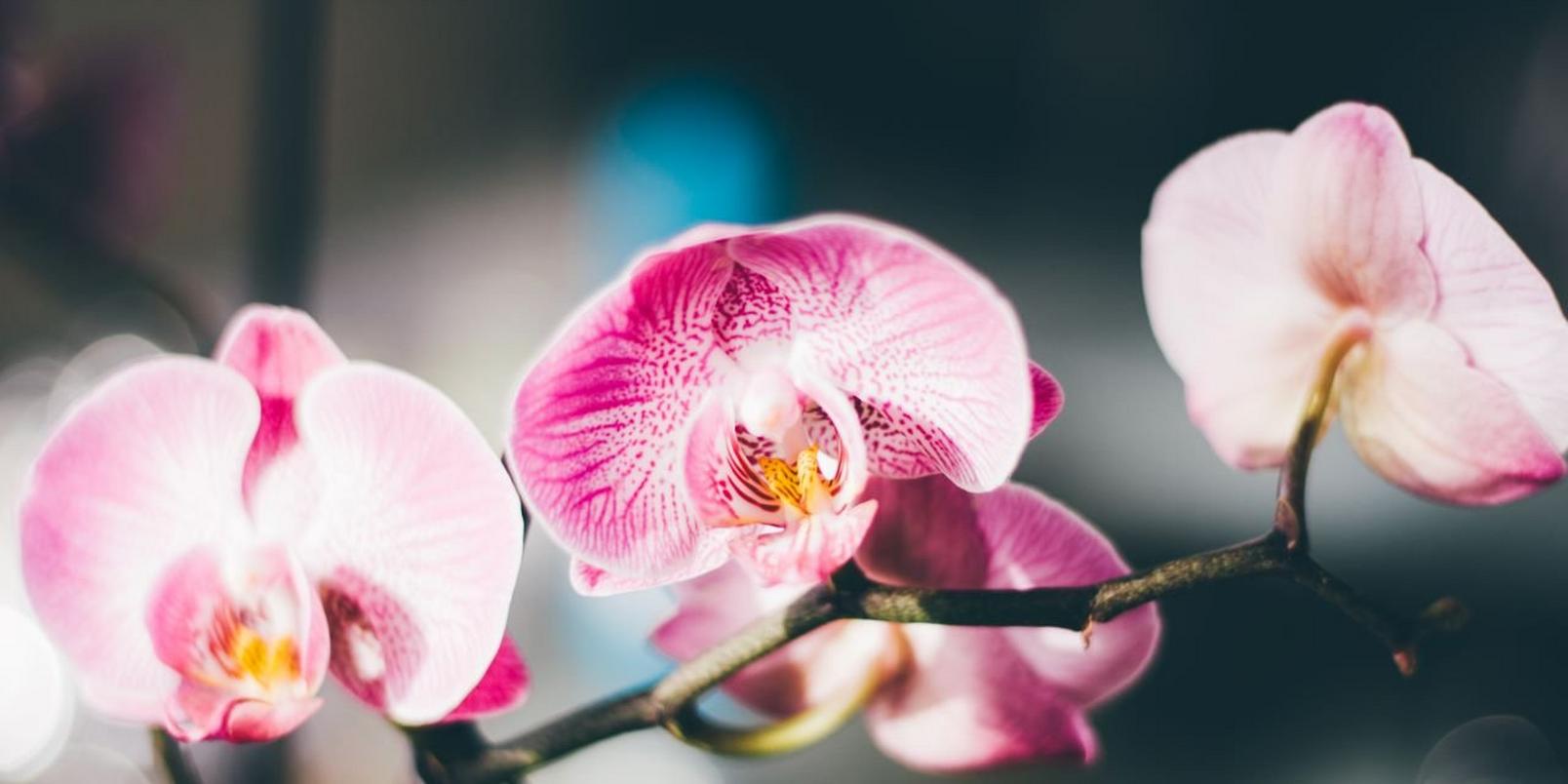 These days, orchids are among the most popular houseplants. But, they are also one of the oldest family of flowering plants and among the largest, with more than 30,000 species.
The flowers grow in a wide range of stunning colours from dusky pinks to marine blues. Moth orchids – or the phalaenopsis, if you want to get technical – is the most common in the UK.
These blooms are available in a range of shapes and sizes but typically tend to have one or two flowering stems, each with around six to 12 flowers. These flowers can appear up to twice a year, for many years, if looked after properly. Take a look at our orchid care guide to learn how to keep this stunning plant happy.
When's the best occasion to give an orchid? Orchid plants are the perfect gift for any occasion - but they are particularly popular presents for Mother's Day and birthdays. Each colour represents a different meaning - purple, for example is for someone you admire - it shows appreciation and respect.
Roses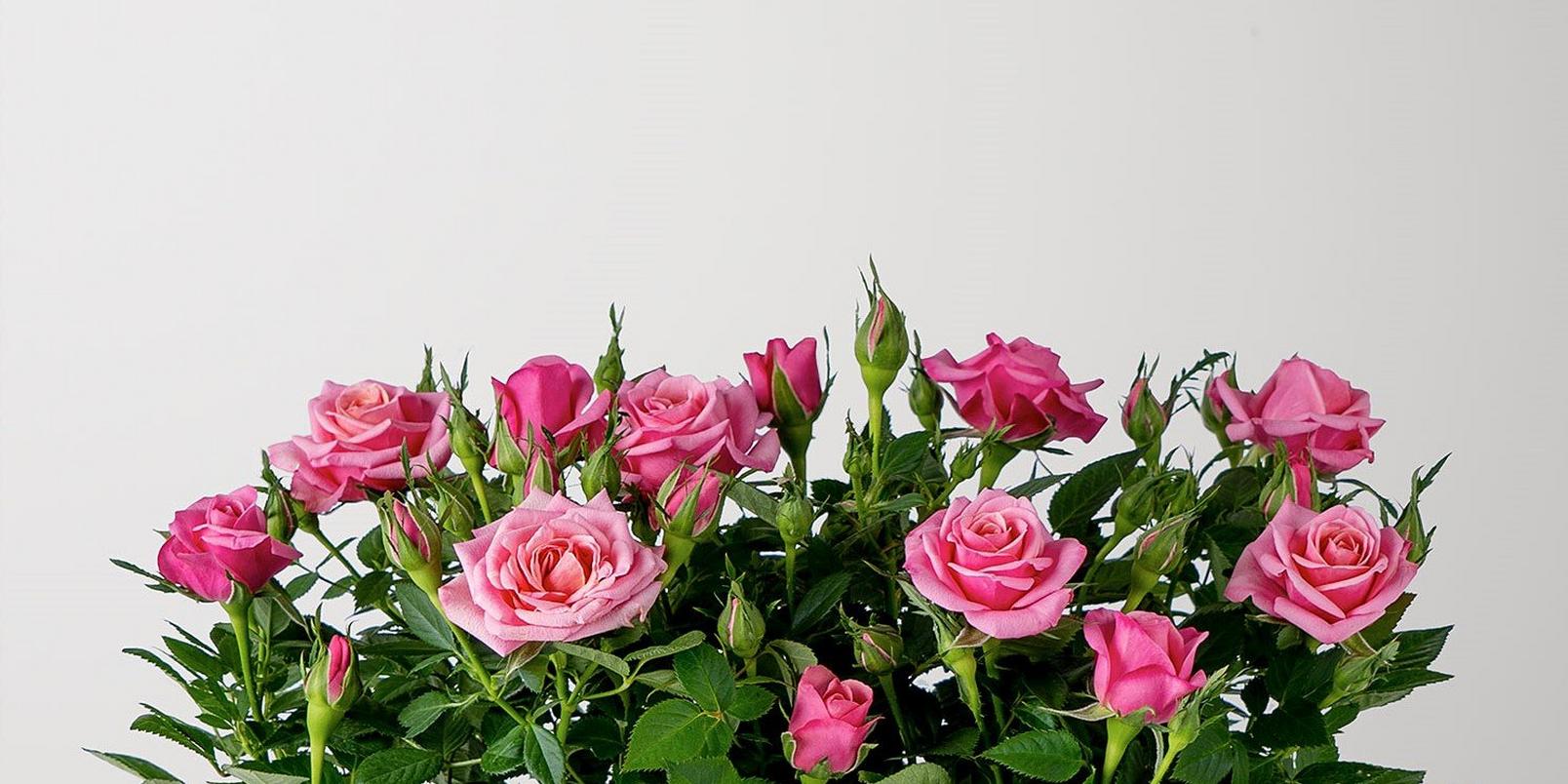 These beautiful flowers, that represent love and passion, are popular in gardens and often given in bunches. But they can also be brought inside – usually in miniature form. If looked after they can bloom for a long time, producing spectacular blooms that add a little romance to any room. Roses do go dormant in the winter but will flower again the following summer. However, you can hold onto their beauty for a little longer by drying and pressing them into your photo albums or picture frames so you can cherish those memories of your plant baby's first bloom.
When's the best occasion to give roses? Roses are best known as the flower of love and associated with Valentine's Day - particularly red roses. That being said, different colours have different meanings, yellow for example is a symbol of friendship and joy. It's June's birth month flower, so a yellow rose could be a perfect gift if your best friend's birthday falls this month.
Campanula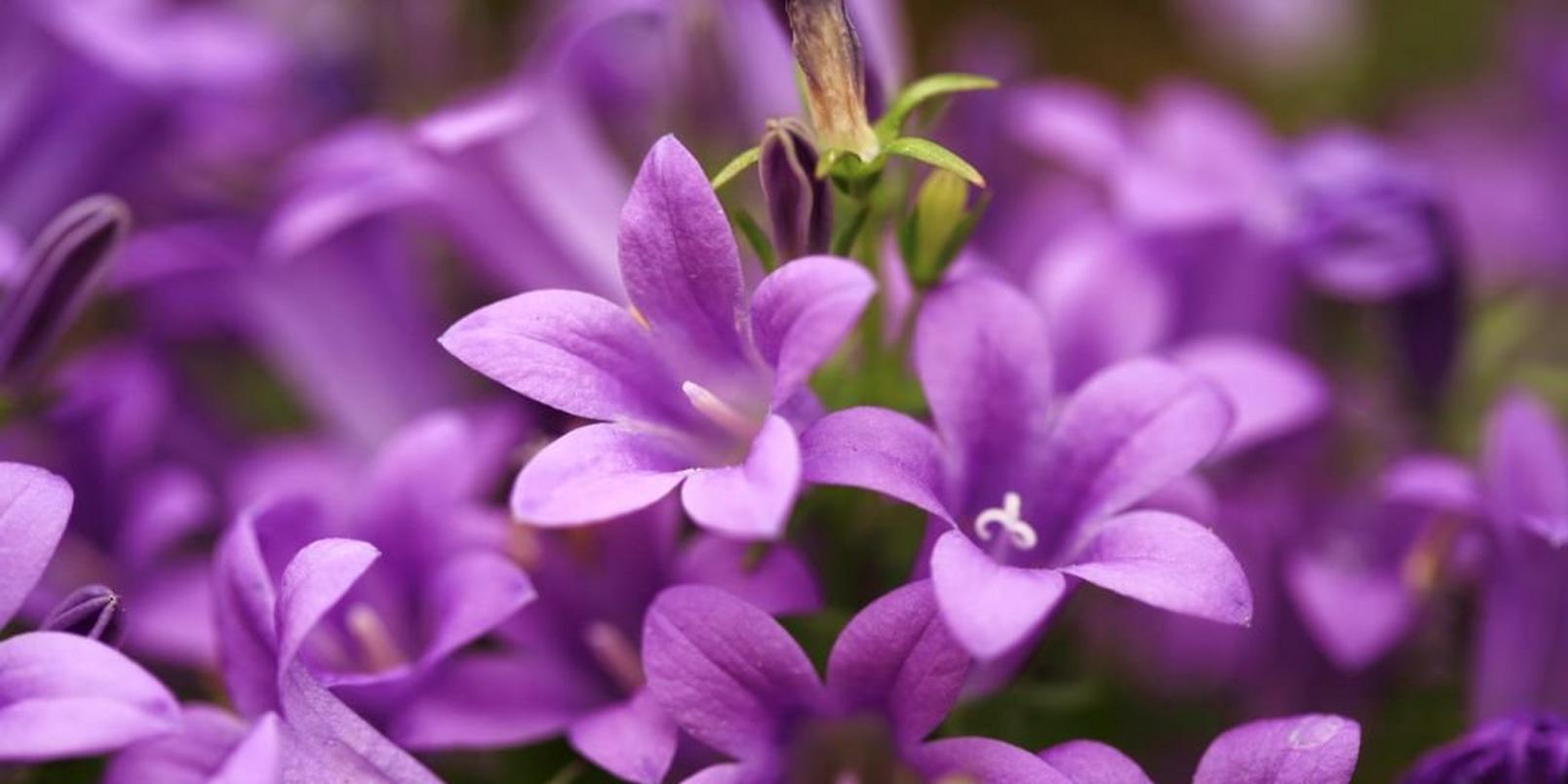 The Flower Council named campanula their houseplant of the month in April this year. What a title! This stunning purple bloom is also known as the bellflower which unsurprisingly comes from the shape of its flowers, although some varieties have star-shaped flowers.
Campanulas are usually light blue or lavender in colour but can also grow in shades of pink and white. There are various species, but the Star of Bethlehem is among the most popular to have as houseplants.
When's the best occasion to give campanula? This bright and vibrant flower makes the perfect housewarming gift – instantly adding colour to a new home. Plus, it can also be planted in gardens once it has been displayed, which will make it a long-lasting memory for the homeowners as it will bloom in spring and summer for years to come.
Sinocrassula Yunnanensis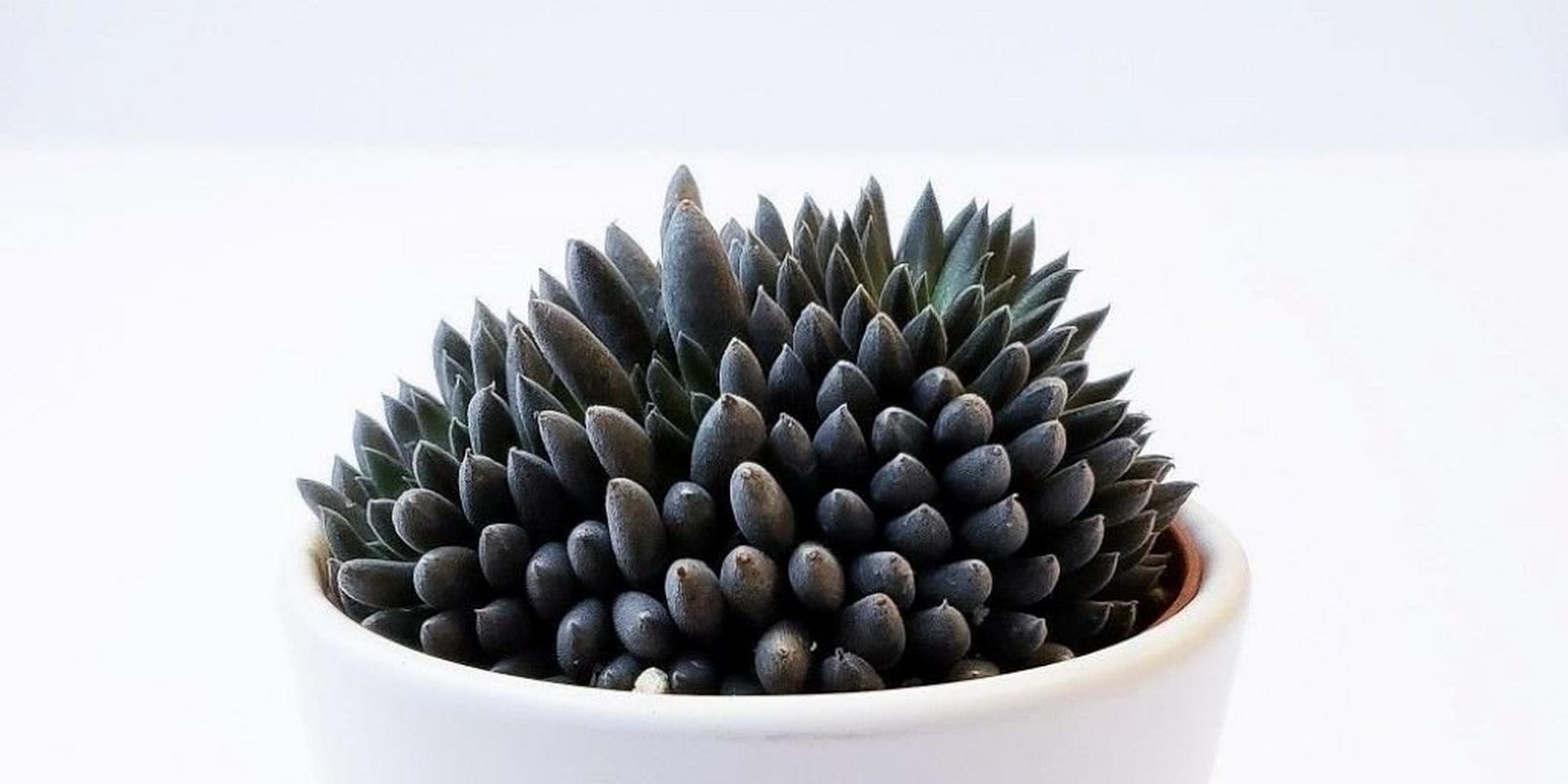 Not all succulents flower but this one, also known as sedum pyramidatum – try saying that three times fast – does. This hardy indoor plant is a dark green colour but the blooms it produces are white and often have red tips too. It's considered to be native to southwestern China and you may also hear it referred to as the Chinese Jade.
When's the best occasion to give sinocrassula yunnanensis? Succulents are great gifts to celebrate the birth of a newborn baby. The parents are likely to have their hands too full to think about keeping a flowering plant alive too but a succulent is just perfect, because they won't have to worry about caring for it.
African Violet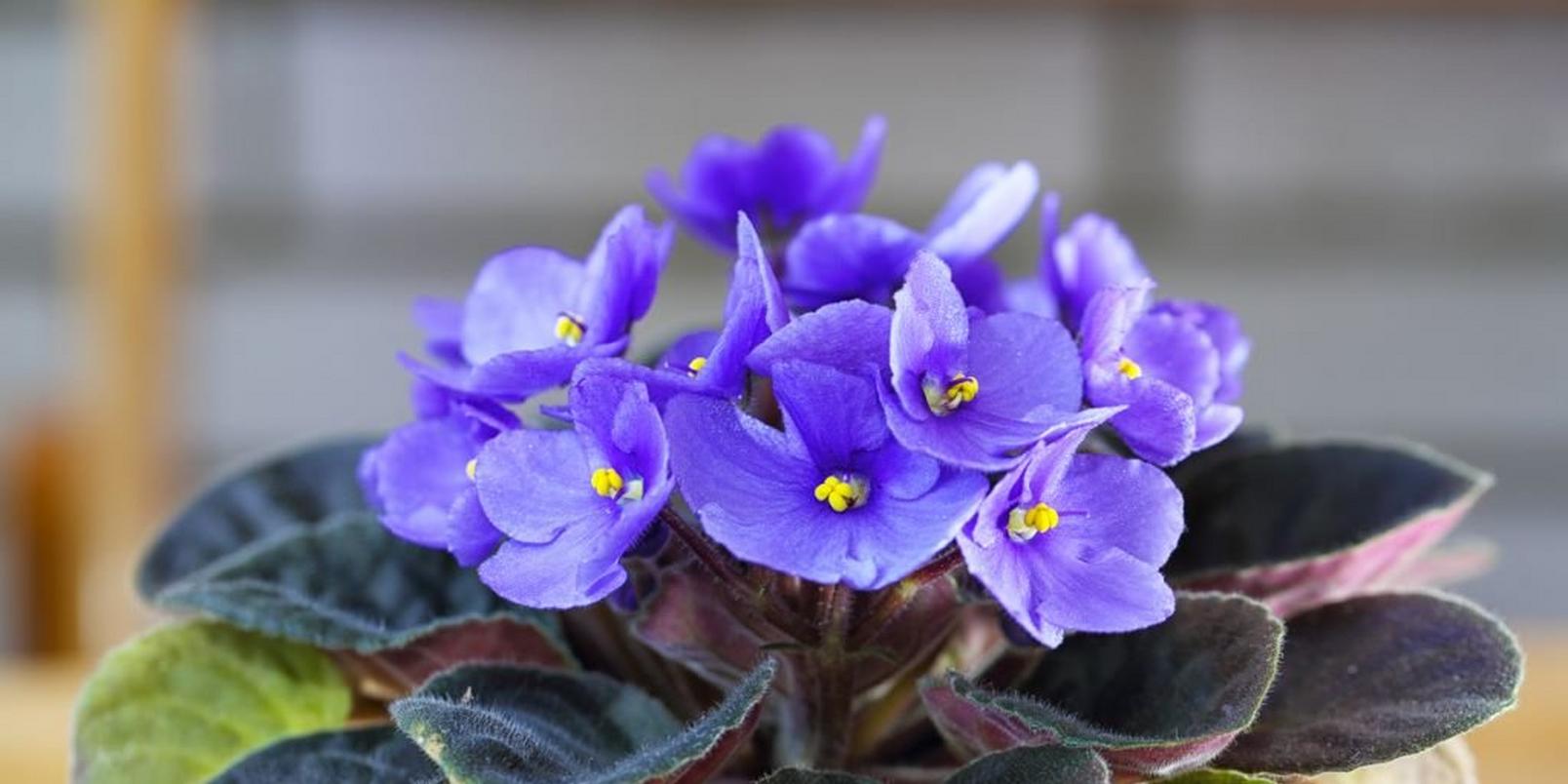 These modest in size but always beautiful houseplants can flower throughout the year which means they add a splash of vibrant colour to your home on both a warm summer's day and a cold winter evening. African violets feature fuzzy leaves and flowers in purples, blues and whites as well as pinks and reds. The plant, which originates from Tanzania in east Africa, does best when placed on windowsills and if looked after well they can bloom for many, many years.
When's the best occasion to give African violet? This pretty flower is the ideal gift for all occasions but especially birthdays, anniversaries and to celebrate a new home.
Kalanchoe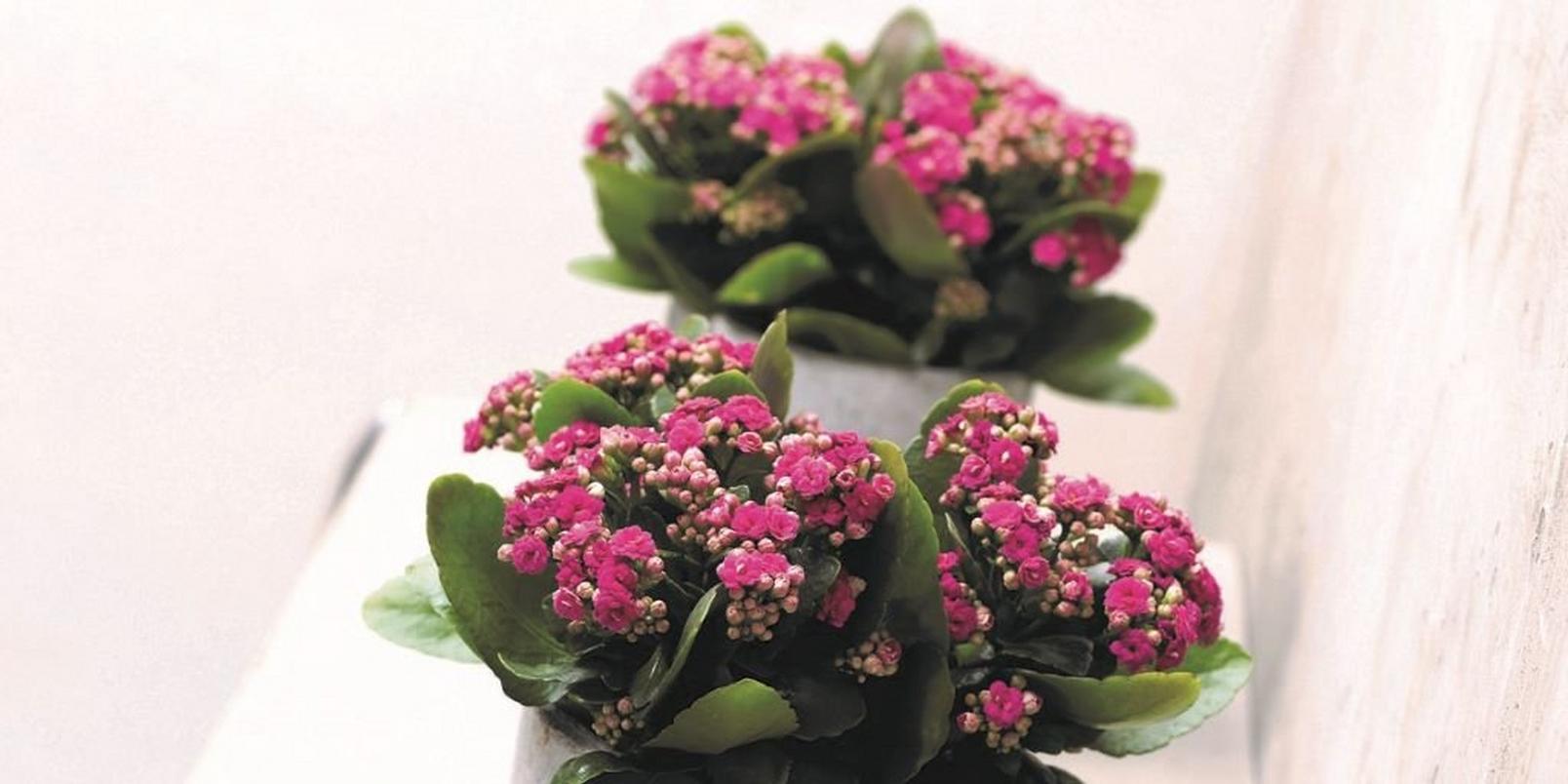 The colourful flowers of the kalanchoe, that grow alongside the glossy green leaves on this hardy succulent, can bloom for weeks. They can be red, pink, yellow, orange and white, ready to complement any decor in your home.
Kalanchoes require little care but it's recommended that when the plant finishes flowering you cut off the flower heads and you can then continue to enjoy the vibrant green leaves. This plant is native to Madagascar, is easy to care for and needs very little watering. It doesn't always but if you are lucky, some will bloom the following year too.
When's the best occasion to give kalanchoe? This pretty houseplant makes a particularly good gift for Mother's Day and birthdays although it can be given for most special occasions.