The Ultimate Guide to Flower Meanings
Learn how to say it with flowers
Was your New Year's resolution to learn a new language? Skip the Italian and throw that German dictionary in the bin, instead, try to wrap your head around the language of flowers. Sounds a little new-age, right? Bear with us.
Each and every flower has a meaning. Some represent love – your classic red rose, for example – while others can give you strength or simply brighten up your day (looking at you dahlias and sunflowers.)
Ready to expand your knowledge and take on the world of floriography? We've created a crash course in the language of flowers right here.

What is floriography?
Floriography is simply a fancy name for the language of flowers. Within the art of floriography, every flower carries its own special meaning or symbolism, and this can also be influenced by its variety and colour. Some flowers even take on a new meaning depending on the number that is gifted. For example, a single daffodil is a no-no and is said to bring bad luck, while a bunch of them can be given for good luck!
Once you understand the meaning of flowers, you can start experimenting with your bouquets and arrangements to let your loved one know exactly how you feel about them.
A quick history of floriography
Don't worry! There won't be a test. But to get a better idea of where these flower meanings come from it helps to brush up on your history.
The language of flowers is most commonly linked with the Victorian era. It was during the reign of Queen Victoria that flowers were used to communicate feelings that the strict etiquette of the era would not allow to be openly expressed. Some cheeky flirting was going on, basically!
Flowers were sent in the form of small bouquets, known as tussie-mussies or nosegays. They usually featured fragrant herbs and a single, meaningful flower wrapped in a lace doily.
Suitors presented tussie-mussies to someone who took their fancy and watched to see if they were accepted.
So, how did you know if a potential lover accepted your advances? It's not as simple as swiping right on Tinder, we're afraid.
If the bouquet was held at heart level – They liked what they saw.
If the bouquet was held downwards – Not this time, pal. Sorry.
To answer 'yes' to a question – The bouquet was given in the right hand.
To answer 'no' to a question – The bouquet was given in the left hand.
Phew! Victorian dating sounds complicated but just shows that flowers have been used to send messages for centuries.
We've rounded up some of the most popular flowers and their meanings to help you choose the perfect bouquet for a loved one or to convey a certain meaning.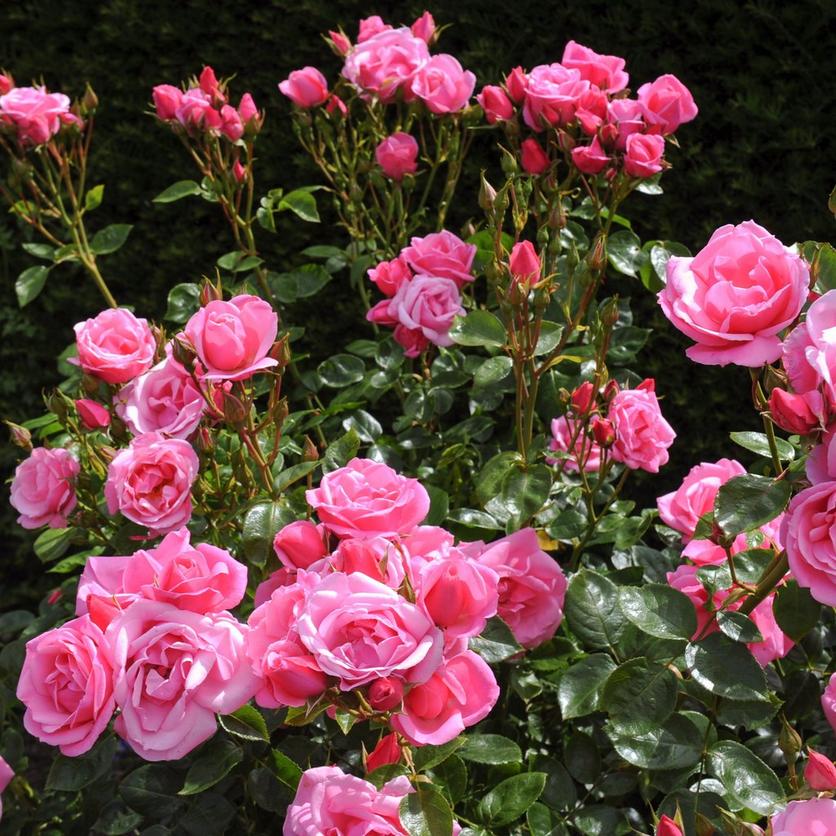 Red roses
We're not sure there's any flower whose meaning is more well-known than the red rose – and we have Valentine's Day to thank for it! Red roses are commonly given to lovers and partners as a symbol of romance and affection on the 14th February, with just a single rose doing the job.
Red roses are associated with the Greek goddess Aphrodite, the goddess of love and passion. The number of roses you send and receive also has a meaning.
1 rose – Love at first sight
2 roses – Love and affection
3 roses – Usually given as a gift for a one-month anniversary
6 roses – You're infatuated and want the recipient to be yours
10 roses – You want to tell them that their love is perfect
12 roses – This is a classic bouquet size to ask someone to be yours
15 roses – Give 15 roses to say sorry
24 roses – This huge bunch of roses simply says 'I'm yours'
50 roses – That's a lot of roses! This is the ultimate romantic bouquet when you want to make an impression
100 roses – This grand statement suggests that your love is in bountiful supply and will last forever.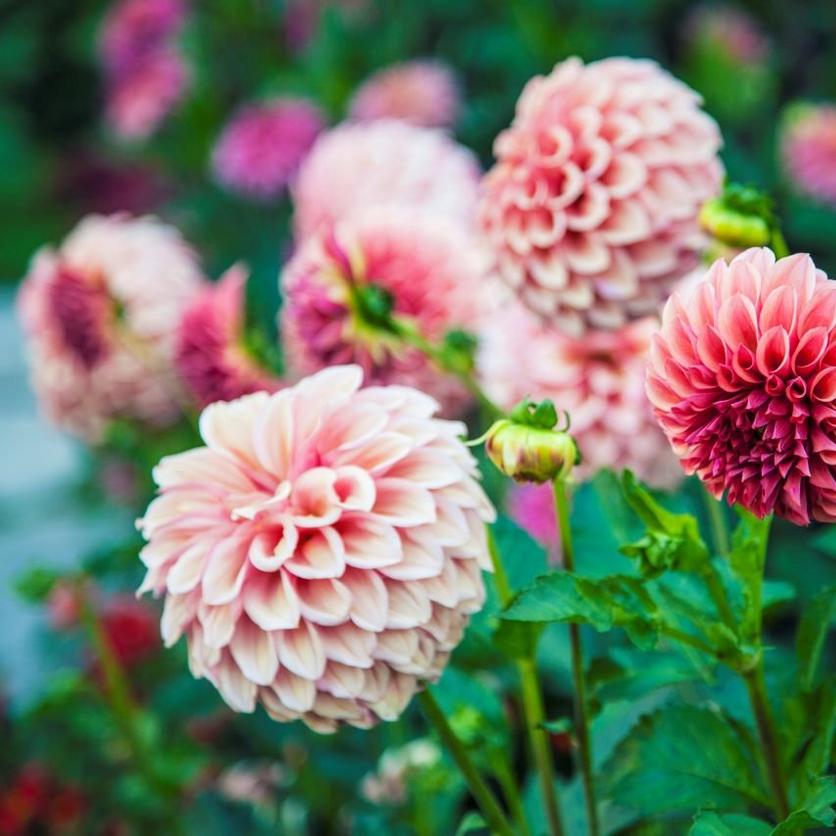 Dahlias
Dahlia flowers are considered to represent a lasting bond – making them perfect for your bridal bouquet. They're also said to mean commitment, another great reason to feature them in those wedding flowers.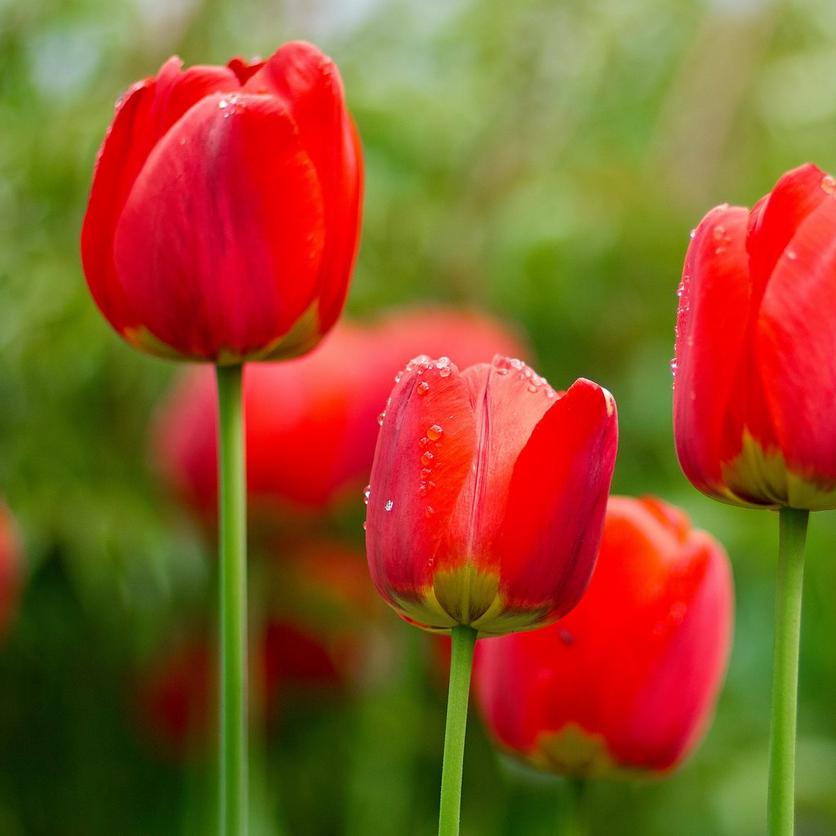 Red tulip
Believe you've met your soulmate? That one person you intend to spend the rest of your life making happy? Then a bouquet of red tulips is the perfect romantic gesture. This favourite spring flower in a bold shade of red is said to symbolise true love.
Peonies
Peonies are a popular choice for summer weddings and floral arrangements when you just want to let someone know you care. In the language of flowers, peonies are said to represent a happy marriage so are the perfect blooms for a decadent bouquet to walk down the aisle with!
Carnations
A staple in many floral arrangements, carnations also have an important job to play when you want to send that message of love. Each colour of carnation means something a little different, so choose wisely! We've featured their meanings below.
Light Red – admiration
Dark Red – deep love and affection
White – pure love and good luck
Pink – a mother's undying love
Alchemilla Mollis (Lady's Mantle)
These are given to show comforting love, at a time when you want to let someone know you are there for them. Alchemilla is a little wild in appearance and looks incredible alongside dark shades of red and deep pinks in a bouquet.

Flowers that mean friendship
We all like that feeling of seeing our closest friends smile when we surprise them with a beautiful bouquet of flowers. There doesn't even need to be an occasion, you just love them so much you want to make them happy! Whatever your reasoning, here are just some of your options when it comes to the meaning of friendship in the language of flowers.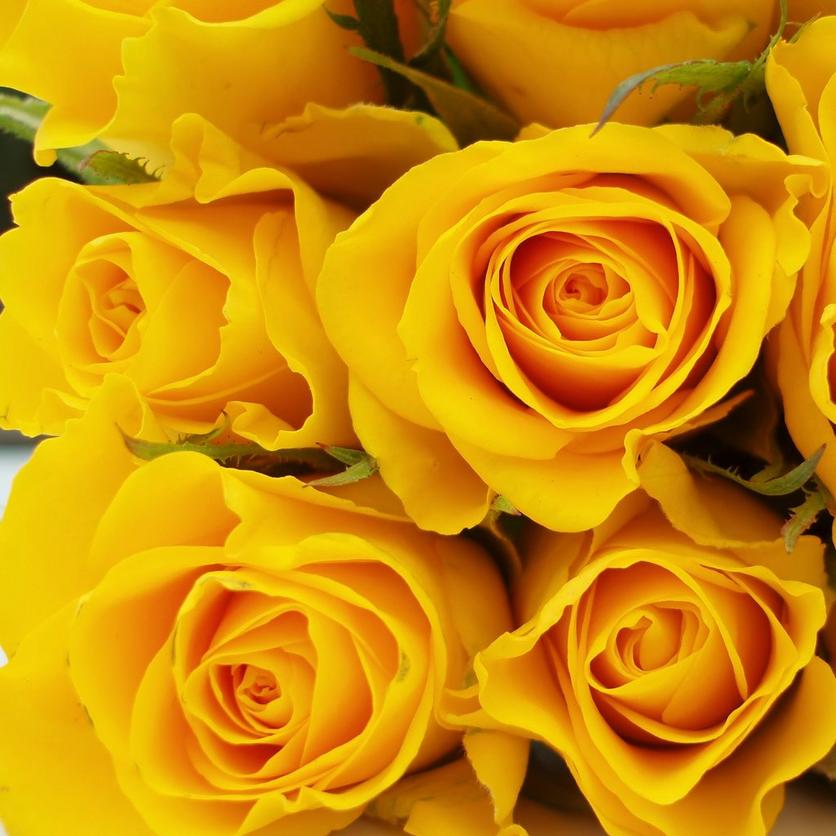 Yellow roses
Roses in a bright sunshine hue represent joy and friendship, combining the symbolism of love that roses are linked to with the bright colours of happiness and summer. We love the way these roses arrive in tight buds and slowly open their petals to create a stunning display – and we know your friends will too!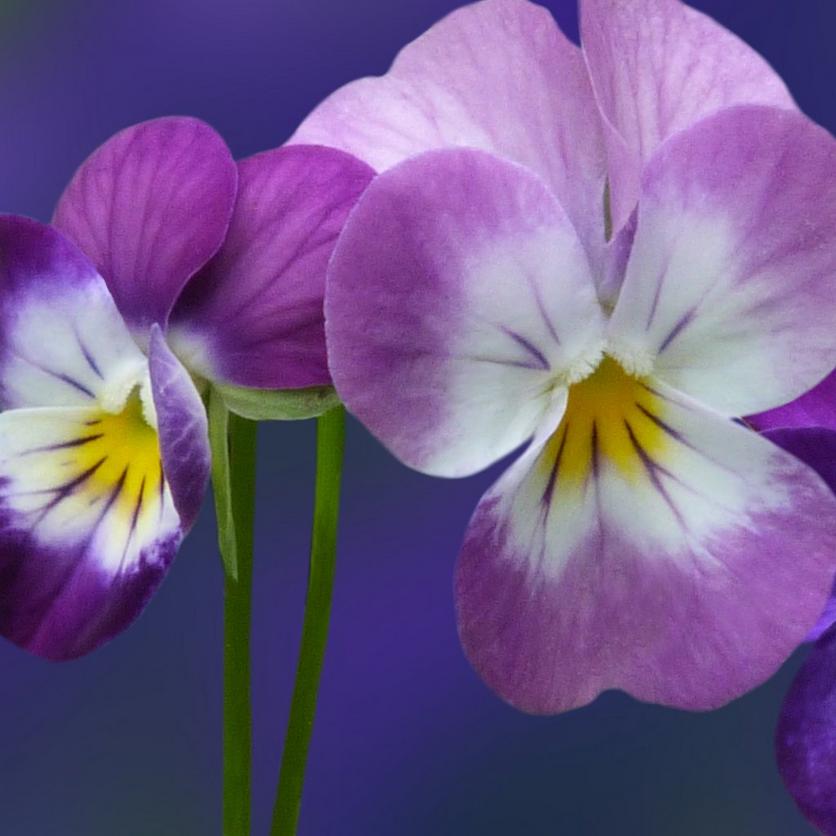 Freesia
Delicate freesia is a favourite amongst florists come spring and when it comes to the meaning the flower is said to symbolise thoughtfulness. This makes them the ideal choice of bloom if you just want to let a friend know you're thinking of them if they're going through a rough patch. A bright bunch of fragrant freesias will perk them up again.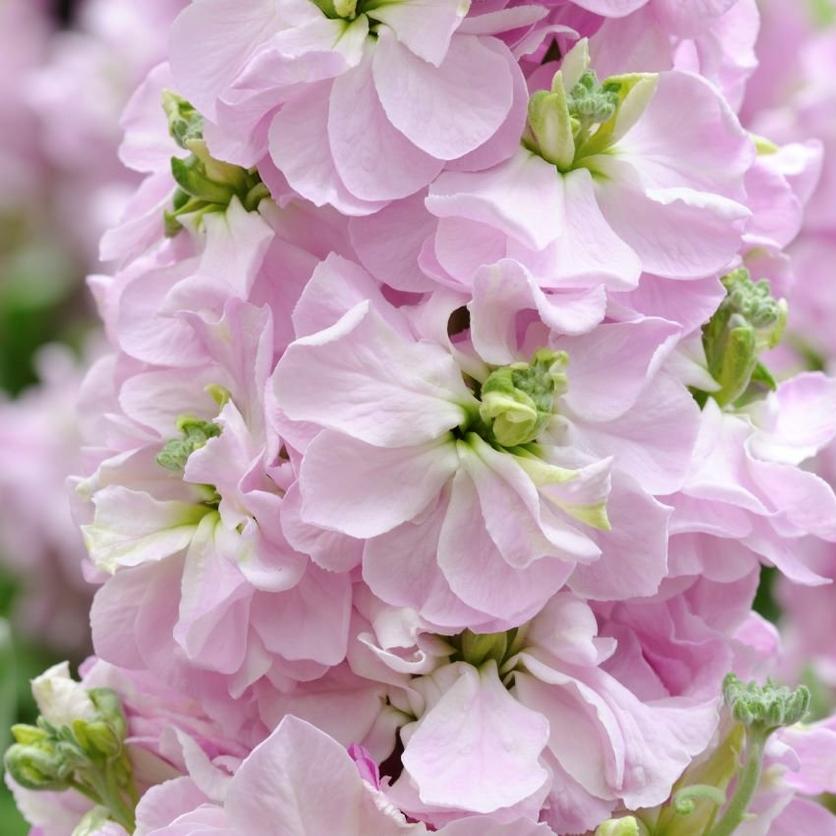 Stocks
This pretty flower is believed to represent lasting beauty, a happy life and the bonds of affection – perfect for a best friend. It creates interest in any bouquet and no matter what their favourite colour is, you'll find a flower within this species that they'll love.
Alstroemeria (Peruvian Lily)
This tropical-looking bloom stands out in any bouquet and in the world of floriography is said to mean friendship as well as wealth, prosperity and fortune – all good things! It's also believed that each of the six petals of this flower represents something related to friendship: commitment, respect, humour, patience, understanding and empathy. Share this with your friend when gifting a bunch of these beautiful flowers and they'll appreciate the gesture even more.
Flowers that mean admiration
Whether it's your Mum who has done all she can over the years to raise you right, a friend who has overcome the odds and come out stronger on the other side or a grandparent that is the life and soul of the family that you admire, there's a flower for that! When it comes to floriography and the meaning of flowers, there are a fair few blooms that are said to have ties to the concept of admiration.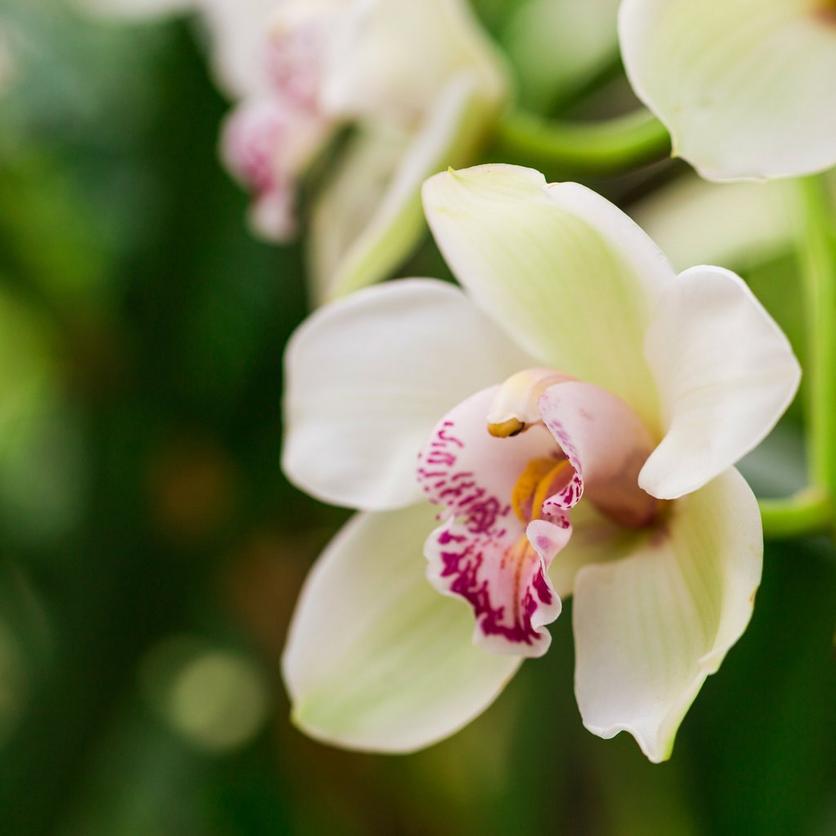 Orchids
It's hard not to admire the delicate and intriguing orchid, which is something you'll communicate when you give one of these plants to someone close to you. These highly distinctive flowers symbolise rare and delicate beauty. Be sure to add that tidbit to the gift tag for brownie points!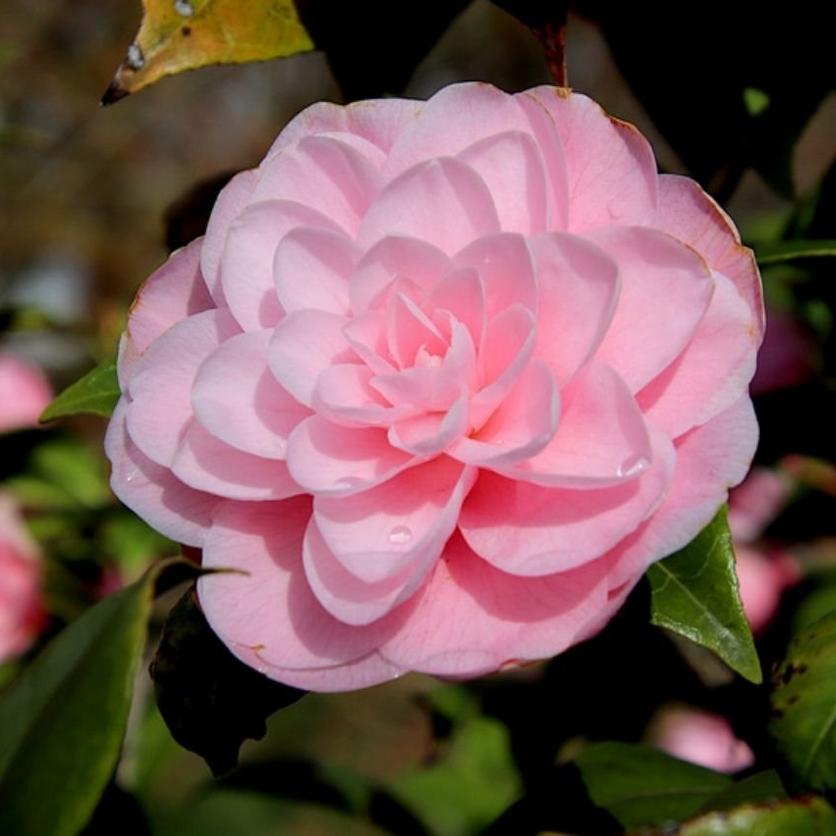 Camellia
The general meaning of these flowers is love, affection and admiration. If you're sending them to someone you admire, who lives far away, choose pink camellia as it's said to mean longing – ideal if you're missing the recipient.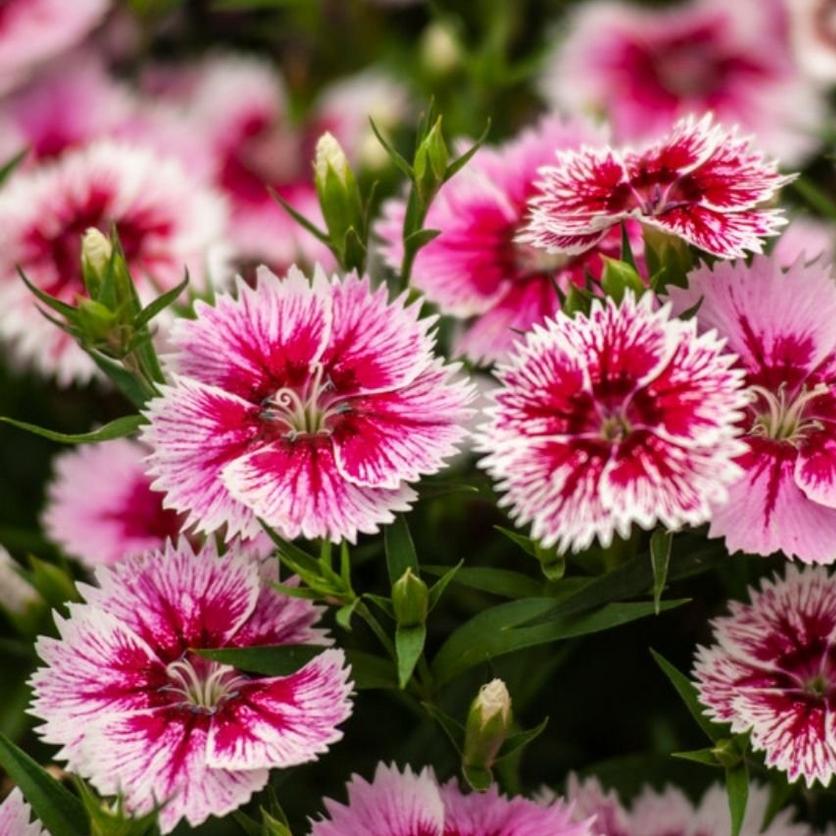 Sweet William
A popular late summer bloomer, Sweet William is actually one of the only flowers to symbolise masculinity. When it comes to the flower's meaning, it is said to represent gallantry. Historically, Sweet William was mentioned in romantic ballads as a noble, lovelorn hero, so give these to your knight in shining armour.
Lavender rose
If a flower could get its very own Disney movie, it would be the lavender rose. It's the princess of the flower world, growing in mesmerising shades of purple. This enchanting coloured bloom is said to mean just that – enchantment. Give this spectacular coloured rose to someone you're seeing as your romance blossoms to let them know you admire them.
Amaryllis
Amaryllis is not just for Christmas, it's also the perfect flower for letting someone know that you find them incredibly beautiful. But that you also value them beyond their beauty. Swap your poinsettia for a bouquet of amaryllis this festive season and give this to someone you admire for their beauty and grace.
Flowers that mean gratitude
Nothing quite says thanks for your help or just thanks for being you, like a gorgeous bouquet – if you're looking for how to say thank you for that card you're writing though, we do have a helpful guide here. So, which flowers mean gratitude? Let's take a look!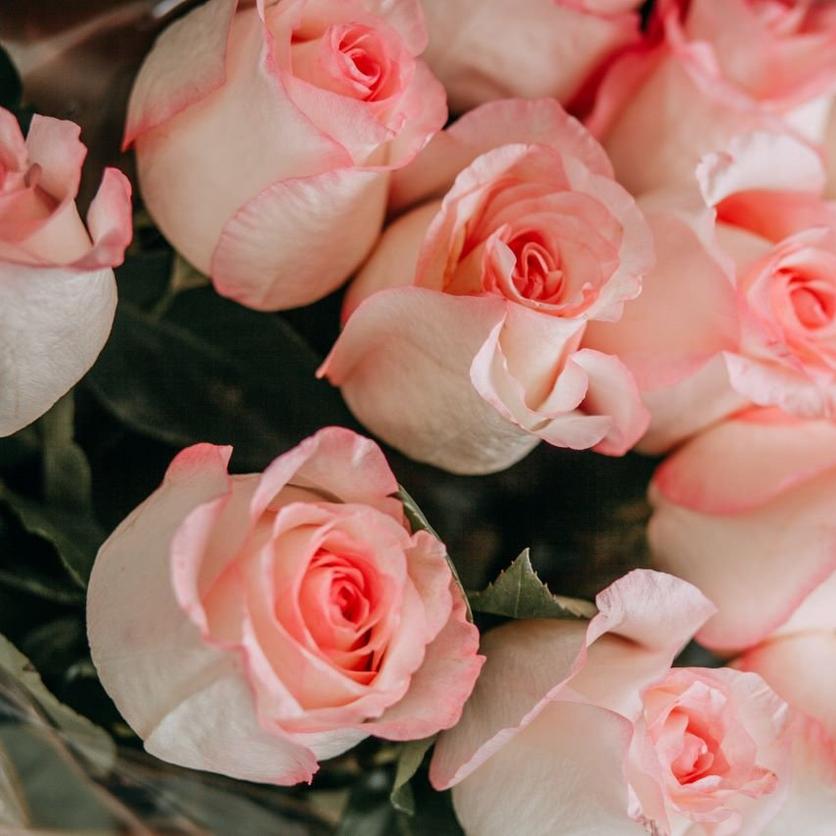 Pink Roses
Pink roses are the perfect way to show gratitude, appreciation and admiration. These pretty blooms are the ideal choice for a bouquet for a friend who has helped you out or a loved one who has supported you.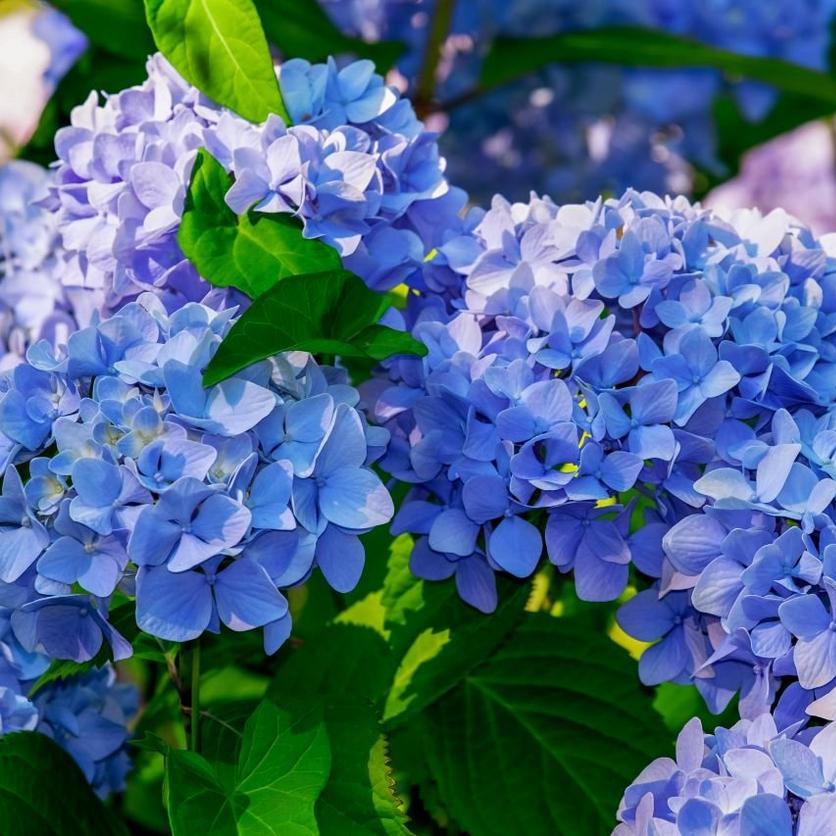 Hydrangea
The always stunning hydrangea symbolises gratitude for being understood. They represent anything that is sincerely heartfelt and so perfectly represent that feeling of gratitude. Blue hydrangeas are the most closely linked to the meaning of gratitude, while pink is said to mean sincere emotion and true feelings.
Flowers that represent sympathy
While it's not something we like to think about, flowers are a common feature at funerals and as gifts for those who are grieving. With this in mind, we've featured below flowers commonly associated with empathy and remembrance.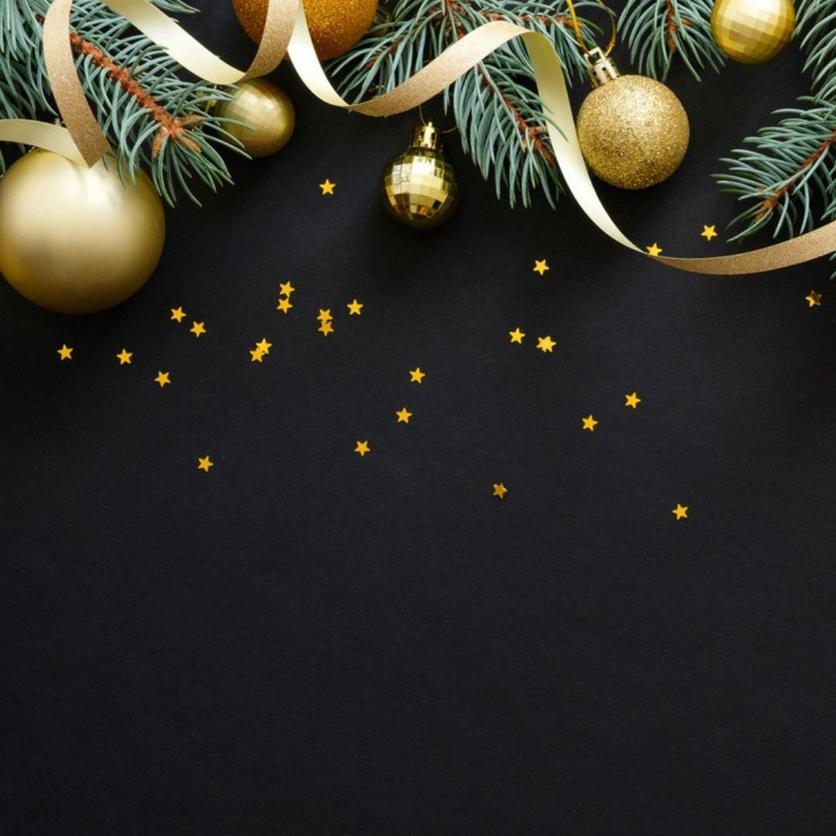 Poppies
Poppies symbolise remembrance and consolation. These vivid red flowers are likely associated with sympathy due to their use around November time and Remembrance Day, when you buy the paper version to pin on your jacket.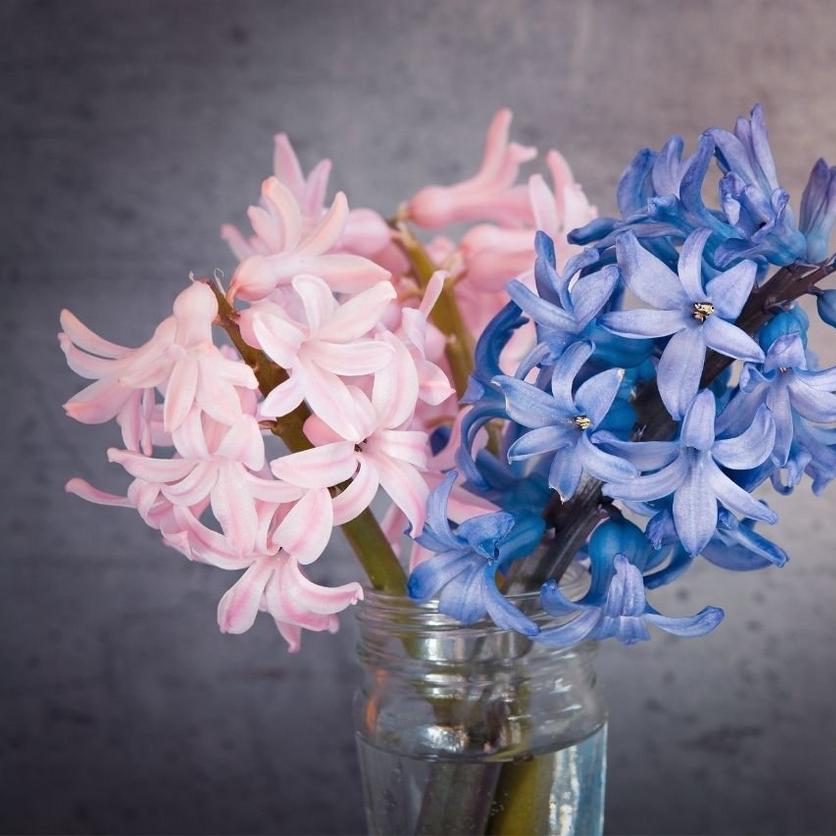 Hyacinth
Hyacinth gets its name from the Ancient Greek hero, Hyakinthos. The gods Apollo and Zephyr both loved him but while fighting for his affections killed him in the process. The flower that grew from his blood was called the Hyacinth and is likely the reason why purple hyacinths mean sorrow, forgiveness and regret in the language of flowers.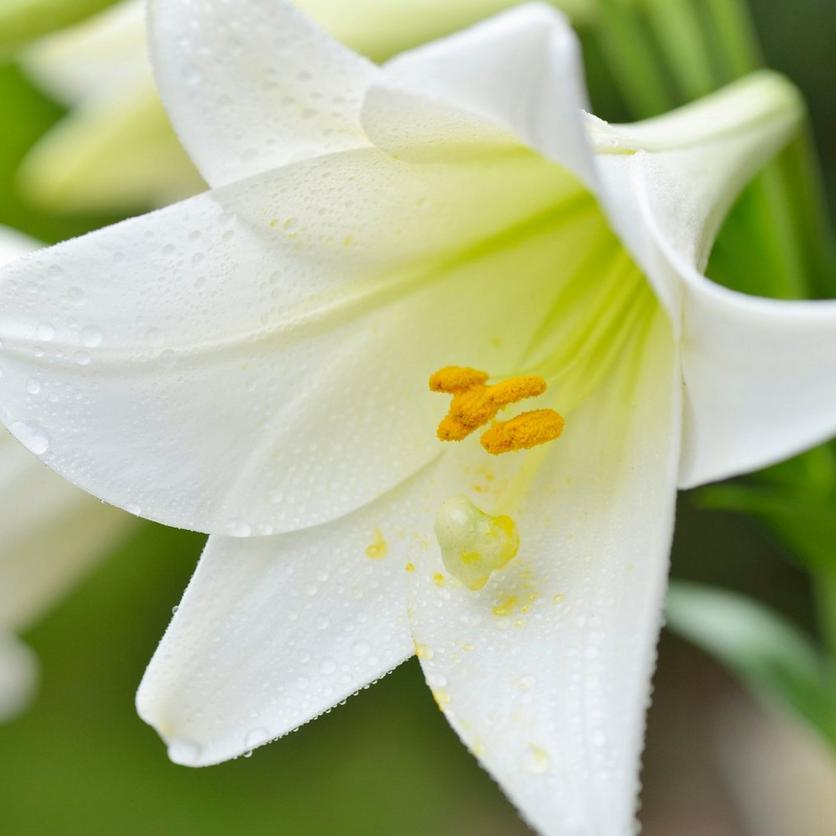 White stargazer lily
As a common funeral flower, these lilies resemble purity, innocence and sympathy. In terms of floriography, these lilies are said to mean a rejuvenation of the soul, which is why they're linked to the natural balance of life and death. They are an always beautiful flower and while not one you'd choose for a bouquet, they look striking in an arrangement.
Statice
The meaning of statice is said to be both fond memories and sympathy, making it the flower many people turn to when looking for blooms to feature in a sympathy bouquet. It's cheery colours add a little brightness in a dark time. In the language of flowers, statice can also be linked to success.

Flowers that mean joy
All flowers bring us joy but there are some that have meanings directly linked to this elated feeling. From sunflowers that remind us of those hazy days of summer to daffodils that suggest warmer days are coming, we've selected the blooms that mean joy in the language of flowers. Trust us, you'll find it hard to choose!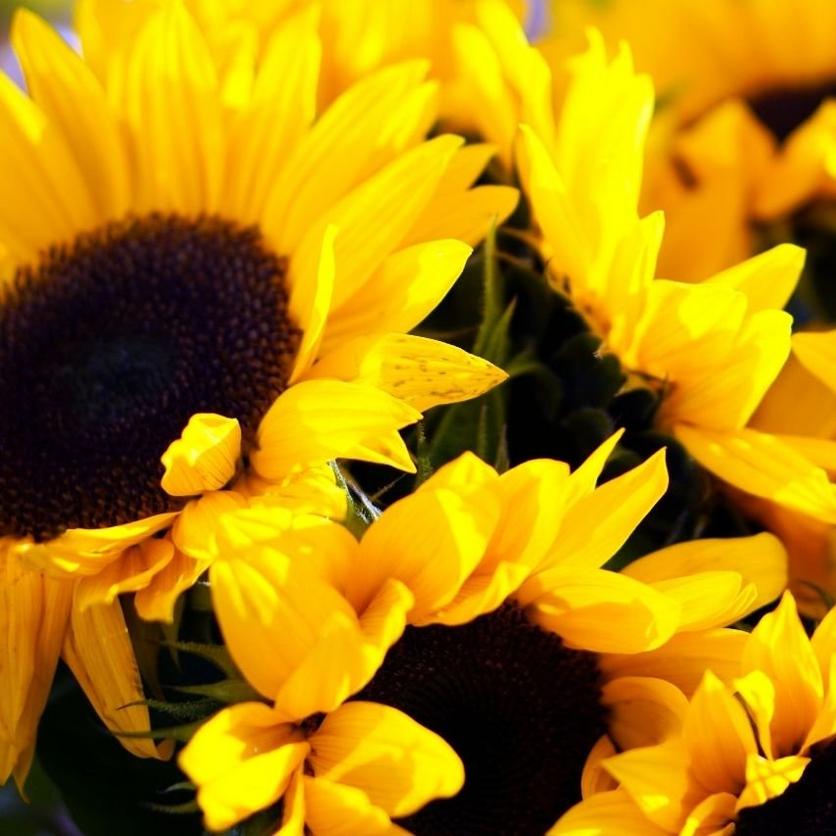 Sunflowers
How can the big, cheerful heads of the sunflower mean anything but happiness? We know summer is nearing its end when we see these beautiful blooms but they also signal the start of cosy autumn days, crunchy leaves and Christmas, looming in the distance. They definitely spark joy!
Gerbera daisies
You can't help but smile when you see gerbera daisies and so we totally understand why these sweet flowers are said to mean cheerfulness and loyal love. Gerberas add a pop of colour to any bouquet and are sure to bring joy when featured in a vase in your home.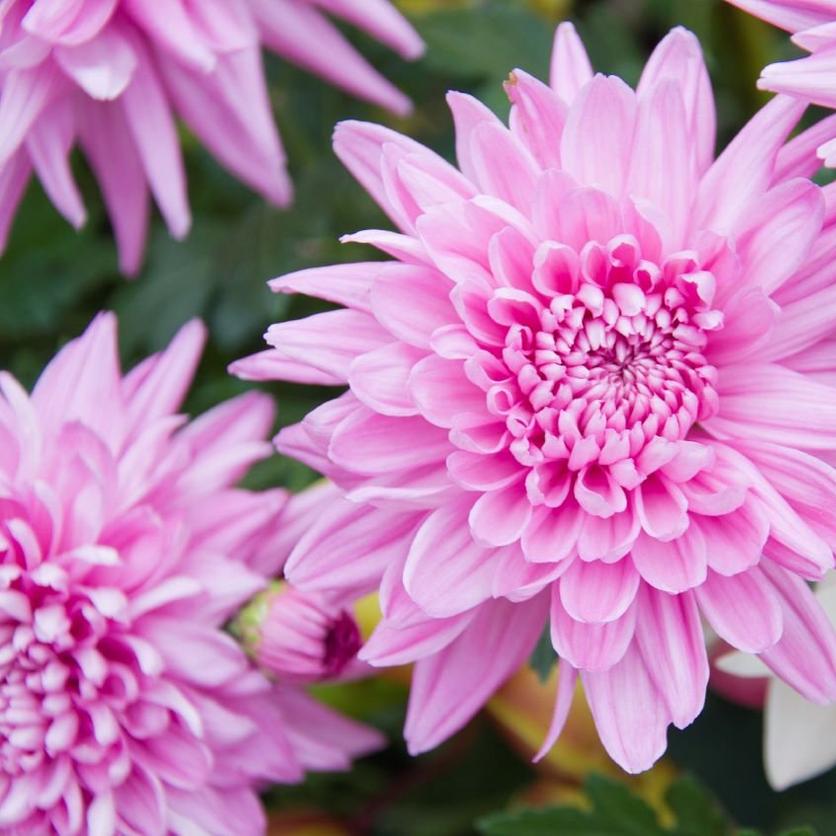 Chrysanthemums
This bouquet favourite is said to mean optimism, joy and a long life. With a range of stunning colours to choose from, you'll never tire of chrysanthemums. This flower is the birth month flower for November, making it the ideal choice for a birthday bouquet that will brighten their day (we're poets and we didn't know it!)
Daffodils (Narcissus)
As one of the first signs of spring it's no surprise that daffodils represent rebirth, new beginnings and good fortune. Plus their vibrant yellow colours make us think of sunny days and bring a smile to our faces amidst the chill of early spring. Make sure you give them as a bunch because a single daffodil represents bad luck.
Yellow tulips
We're seeing a theme with yellow flowers here and with the colour lending itself to the idea of happiness and optimism, it's no surprise. Yellow tulips were once said to mean hopeless love and jealousy but over time have come to mean cheerfulness and sunshine. They're the ideal flower for a spring bouquet!
Pink hyacinth
In the language of flowers, the pink blooms of the hyacinth are said to symbolise playfulness and positive things. The pretty clusters of pink flowers remind us of candy floss and carnivals and look stunning on a kitchen window or amongst a spring bouquet.