Occasions

Funeral & Sympathy

Flowers

Plants & Gifts

International

Same Day

Let's make flowers for him normal this Father's Day
15th June, 2021
In our recent Instagram poll only 12% of men said they'd been given flowers. Last Father's Day dads got 99% fewer flowers than mums on Mother's Day. In fact, the first time a man receives flowers it's likely to be at his own funeral. Men are missing out and for what – some outdated gender stereotypes? Well we say, enough.
This Father's Day we're on a mission to make flowers for dads, step-dads, grandads and like-a-dads, absolutely normal. If your father or father figure is brilliant, don't they deserve all the brilliance mother nature has to offer? And, after the year they've had, another aftershave gift pack, or more golf gear just isn't going to cut it.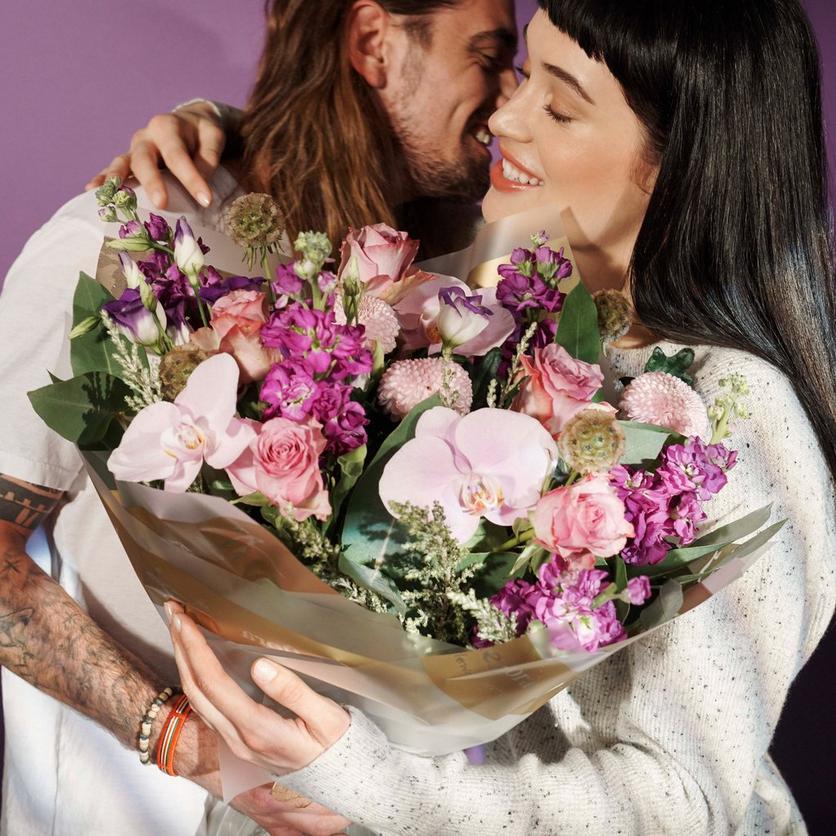 Dad,
Roses are flowers, violets are too. You might not know colours, but I know I love you. Dads are all sizes, some aren'r related. But everything you've done should be celebrated. There when I need you, here when I call. from a late night lift home to drilling holes in a wall. You fill my world with colour, like flowers do to. Thats why I've bought a bouquet for you.
Why send flowers to him
Flowers are special (just ask Wordsworth, or Van Gogh, or David Attenborough). They're some of the best of nature's beauty. They can even convey all sorts of meanings without you needing to say a thing. Plus when you order Interflora flowers, he'll get a bouquet that's hand-crafted by an artisan florist so it's entirely unique – he's one-of-a-kind, his gift should be too. So, if he's never been given blooms before, now's your chance to surprise him. He deserves to experience flower power.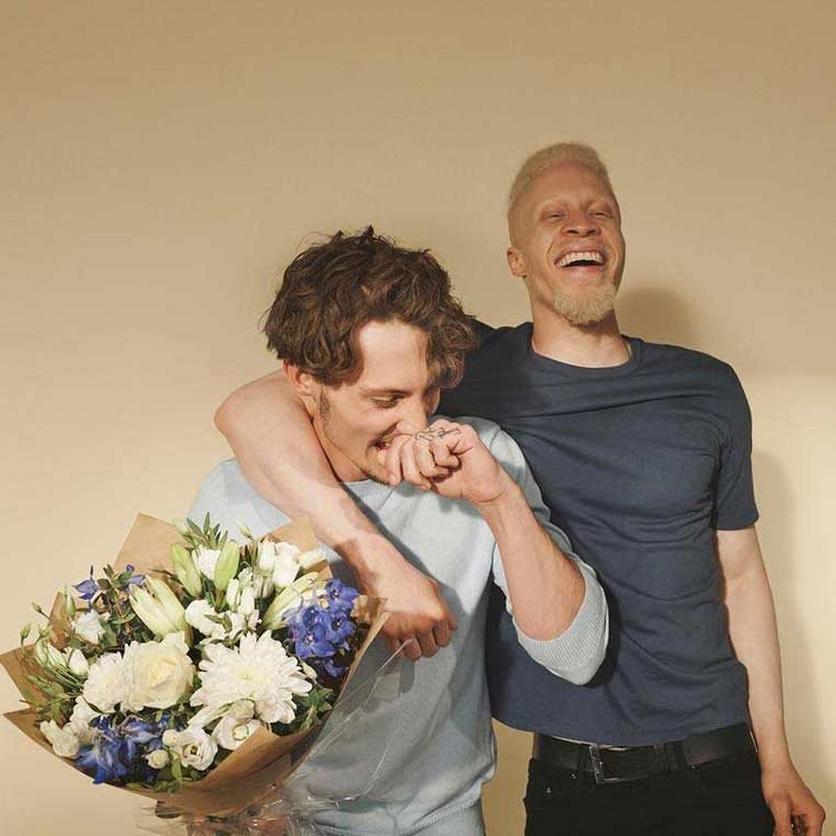 Dads-to-be
Roses are red, Violets are blue. I know you'll be great at this too. From filming every Christmas play, to taking any house spiders away. You'll be there for them when they need you most, keeping them safe against wardrobe ghosts. You'll keep us warm on the coldest of nights, and be the most important man in hteir life. You'll fill their world with colour. like flowers do too. Thats why I've bought a bouquet for you.
The movement has started
We've spotted videos on TikTok of men being surprised (and delighted!) on receiving flowers for the first time, and threads on Reddit, and it's fantastic to see. The tweets from men saying they feel like they're missing out, not so much. But hopefully things are changing – Google searches for 'flowers for men' increased 30% in the last year. We want to be part of that change.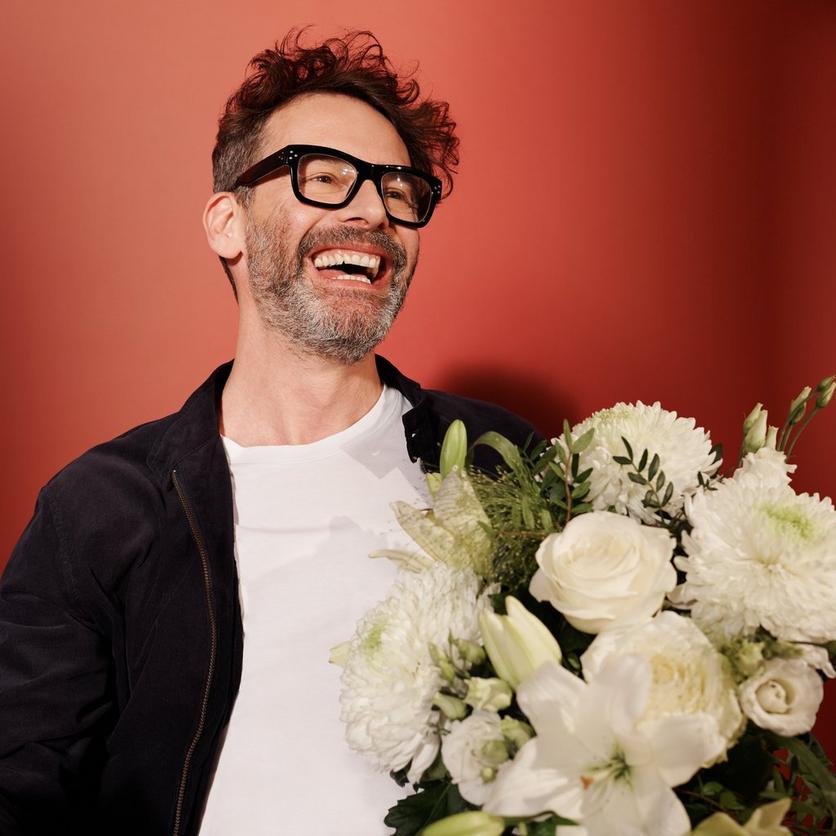 Pops,
Roses are red, Violets are blue. You deserve some of each for all that you do. Like the times that you hugged me in the cold, and kept playing sports (even though you are old). You cooked me my dinner and made me that cake, even though you never quite knew how to bake. We might not be joined by DNA, but you're my dad every single day. You fill my world with colour, like flowers do too. That's why I have bought a bouquet for you.
Join in – share your moment
Are you sending dad blooms? If so, we'd love to see it! If you manage to capture his reaction, upload your video to Instagram using the hashtag #ShareSomethingReal and let's show that blooms are most definitely for boys too. We've already got Carl Thompson, Charlotte Taylor, Georgia Horne and Olivia Wayne on the case, but it'll take all of us to make sure dads don't miss out on flowers any longer.