How to Choose the Perfect Vase for Your Flowers
6th November, 2017
There is an art to matching flowers to the perfect vase. Find the right one and you can create real impact, even with just a few simple blooms. Here, we share our guide to the top five vases every flower lover should own and share our expertise on how to perfectly match them to your flowers.
TOP TIPS FOR CHOOSING THE PERFECT VASE
The first thing to know is, that when it comes to choosing the perfect vase, size matters. The general rule of thumb is that the length of the flower stems should be no more than one and a half to two times the height of your selected vase.
As well as the height of the vase, look at the opening. If the neck is too wide it might not provide enough support for the stems and you could lose the shape of the arrangement. Too narrow an opening and it could constrain the design of the bouquet or even damage the stems.
COLUMN VASES
Complement the elegance of long-stemmed flowers, such as lilies, gladioli and sunflowers by choosing a tall, slender column vase to display them in. This is also the ideal choice for displaying decorative branches or twigs as a narrower vase provides great structure and keeps everything looking sleek and controlled.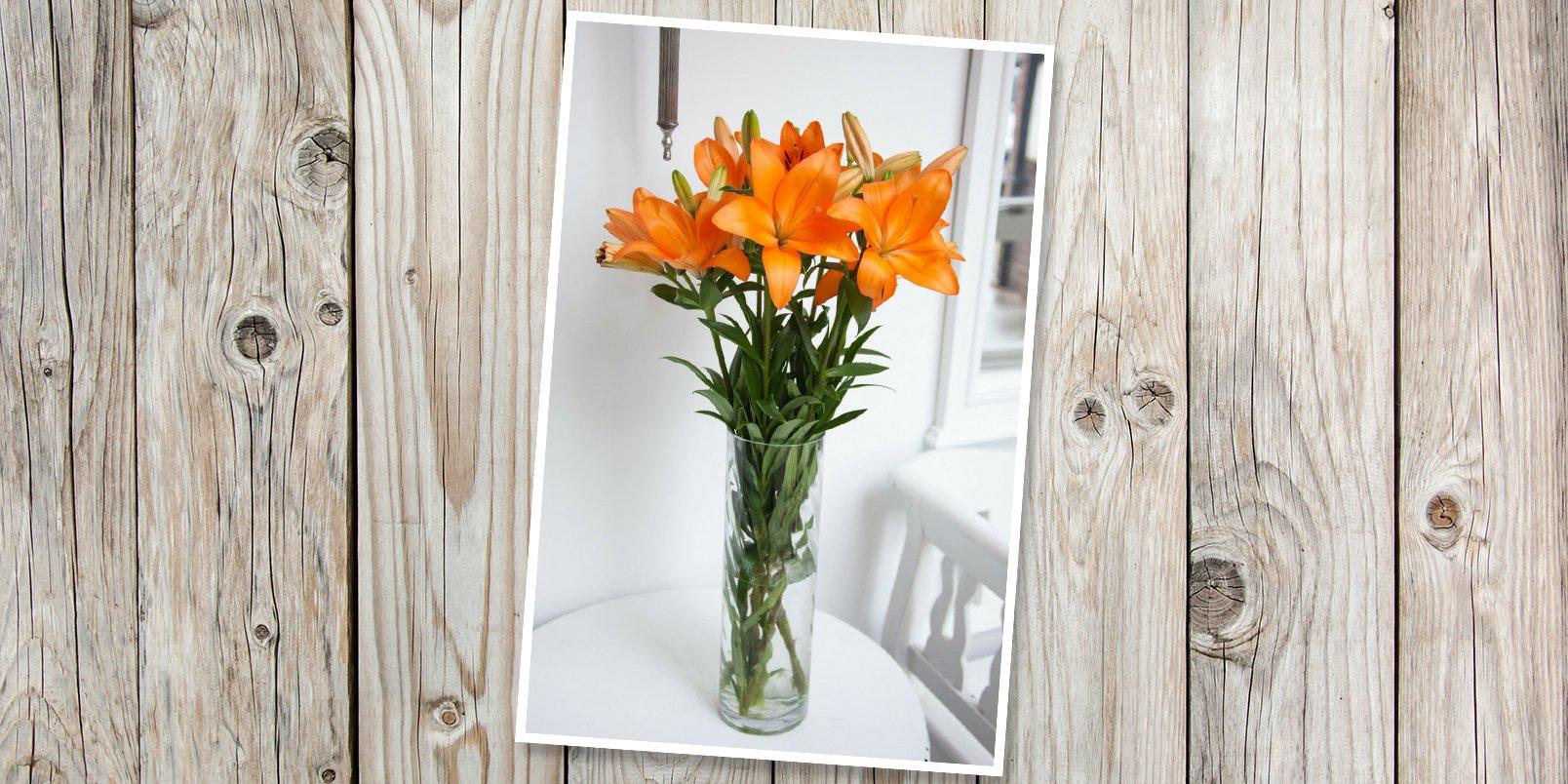 HOURGLASS VASES
The hourglass vase is incredibly versatile and a real cupboard staple. This type of vase particularly suits shorter-stemmed flowers with large, round heads such as roses, hydrangeas and peonies. Wide at the bottom, narrow in the middle, and slightly flared at the top, its curvaceous style will really accentuate the voluptuous shape of your blooms.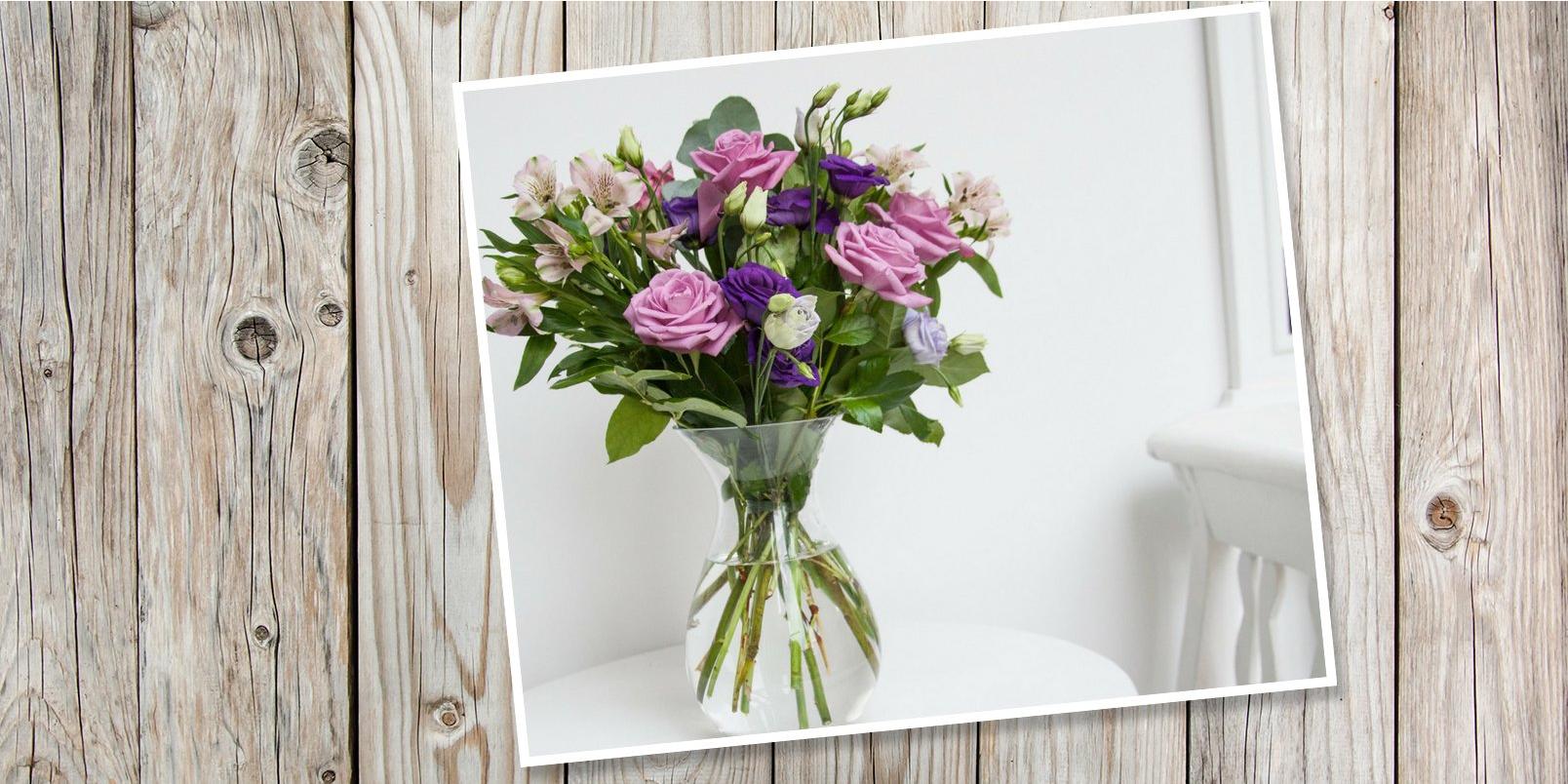 ROUND VASES
A round or fish bowl shaped vase isn't suitable for all flowers but looks a real treat when filled with a tightly-constructed posy of tulips, gerberas or roses - or a mixed hand-tied. The trick is to cut the stems to the height of the vase so they stand proud and then titivate the flower heads to create a gorgeous domed effect.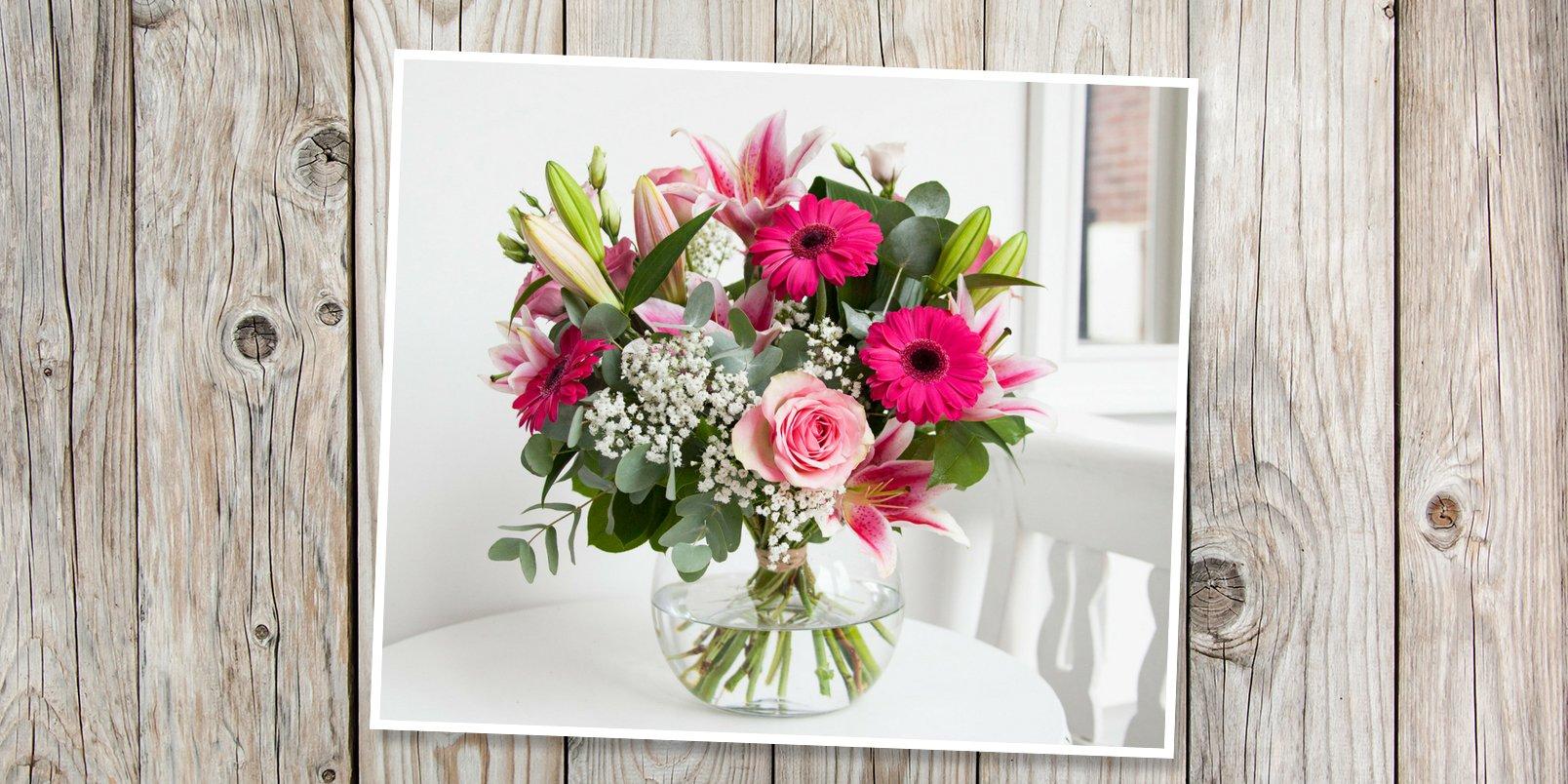 BUD VASES
Bud vases are best for showcasing individual stems or a cluster of petite blooms. If you don't have any to hand, a collection of jam jars or milk bottles will work just as well. A mismatched assortment of miniature vases like these are a great way to decorate the dinner table, as they won't get in the way of conversation. Alternatively why not place a single one on your bedside table to brighten up your morning?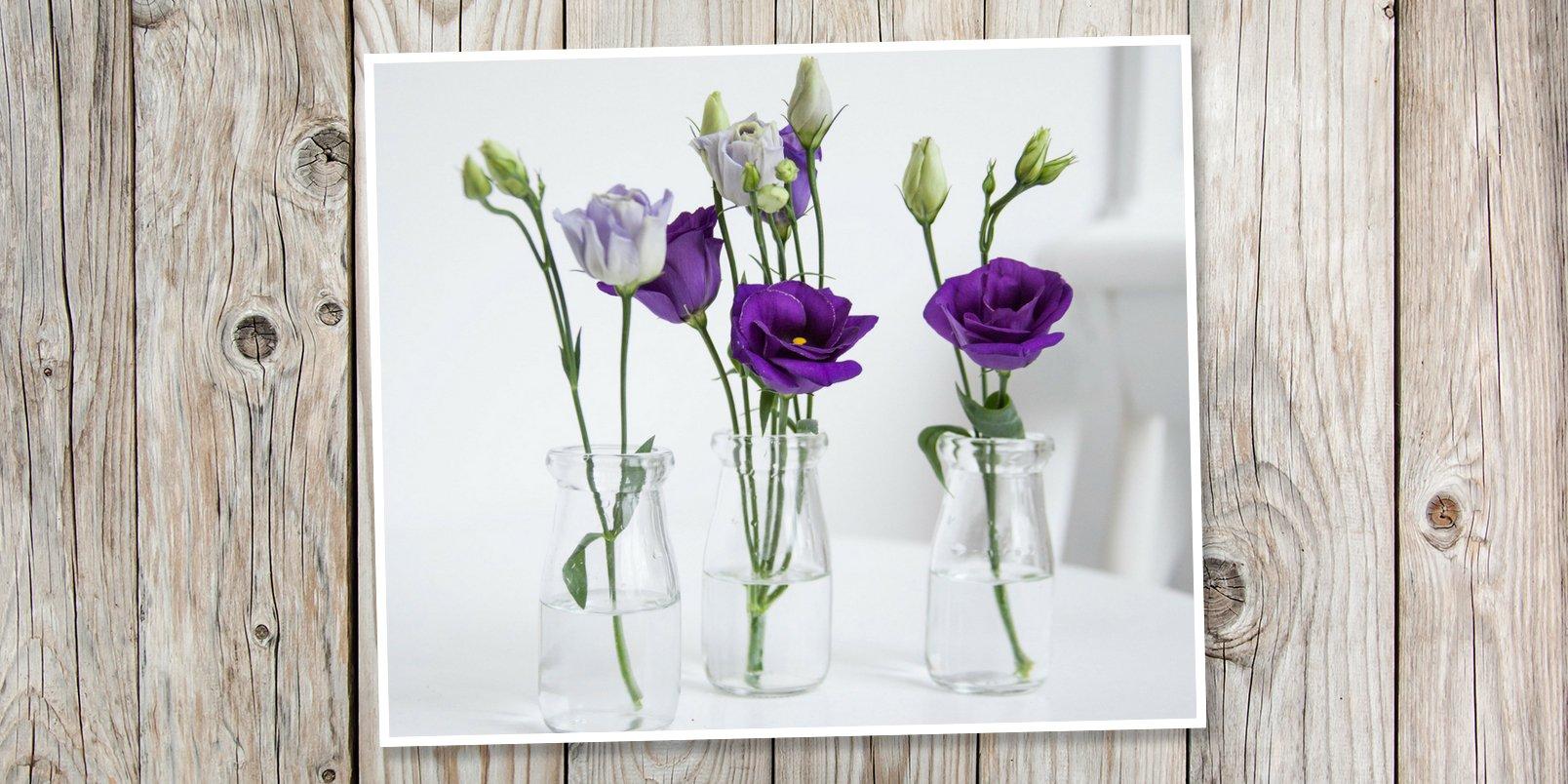 RECTANGULAR VASES
Rectangular vases look great in modern interiors. They are also ideal when you want to arrange single stems en masse like narcissi or tulips because the flowers have room to spread out.