How to create an Easter tablescape
3rd March, 2021
Tablescaping – it's a thing. Think dressing a table, or setting a table, or laying a table, taken to whole new extravagant (and insta-worthy) levels. It's an interior design trend we can really get behind because firstly, it often involves lots of gorgeous blooms and secondly, it's a brilliant way to welcome spring.
Need some tablescaping inspiration? Our florists are on hand. We spoke to Charlotte Davies from Hilary's Floral Design in Abergavenny and she walked us through her showstopper Easter tablescape and offered tips for making your own. She told us "a floral tablescape will transform your dining table from the so-so to the oh-so-pretty this Easter."
Choose a colour scheme
You could pick a colour that matches your interior or tableware, or maybe a shade inspired by the occasion. Charlotte opted for a lively palette of lime greens, sunshine yellows and popping pinks and purples – spring in all its vibrant glory.
Choose a base
Your blooms are going to need to rest on something, that's where a base comes in. Don't feel you have to choose table linen, the only limit is your imagination. Kraft paper, blankets, a favourite scarf, that lovely fabric you've had lying around – the choice is all yours.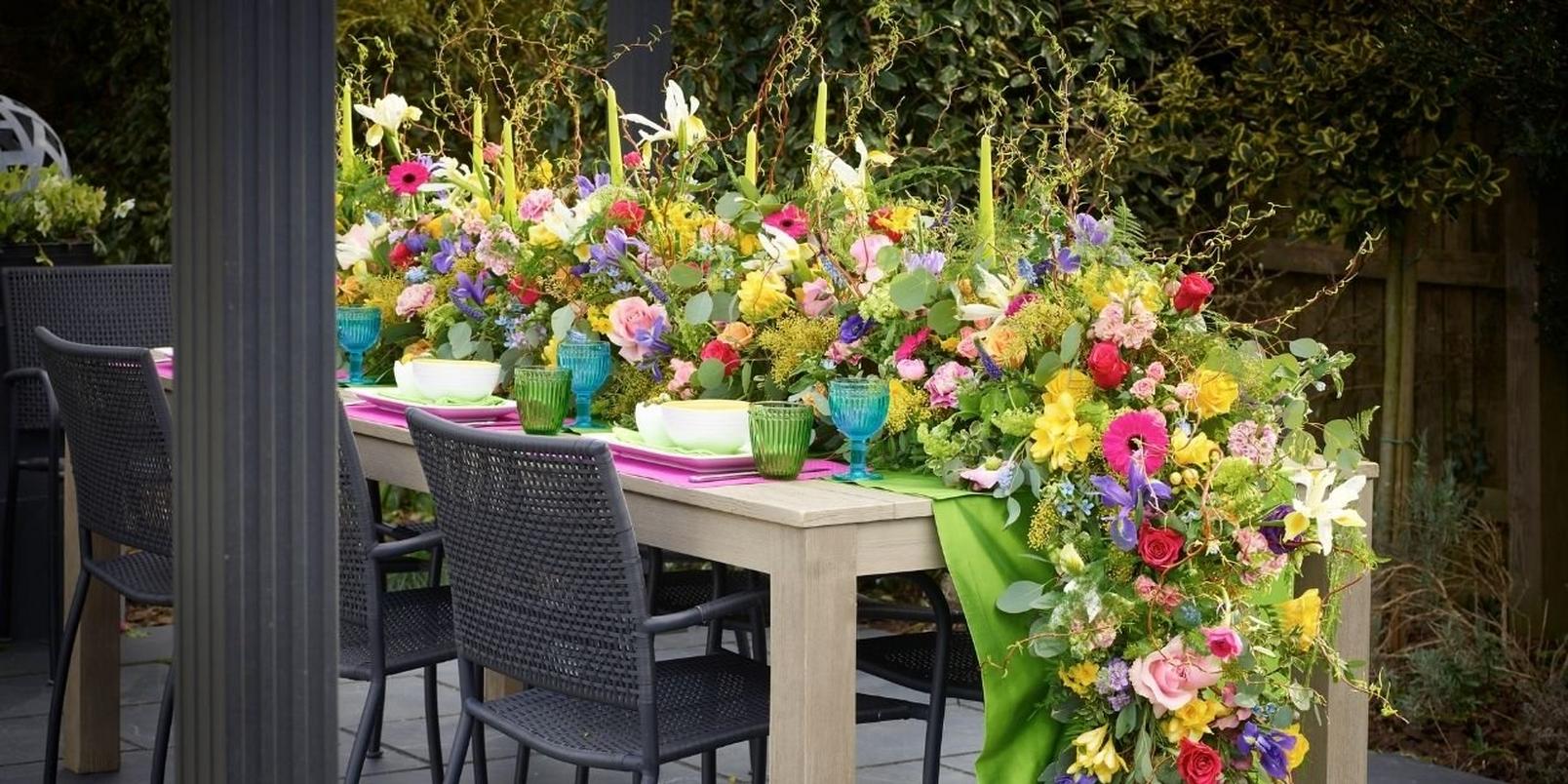 Choose your flowers
You might be drawn to a single stem and start building your tablescape around that, or you might be inspired by the season like Charlotte. She's chosen a cornucopia (and that word really is justified here!) of spring blooms including narcissi, hyacinths, anemones and ranunculi, along with classic roses in sunny spring hues.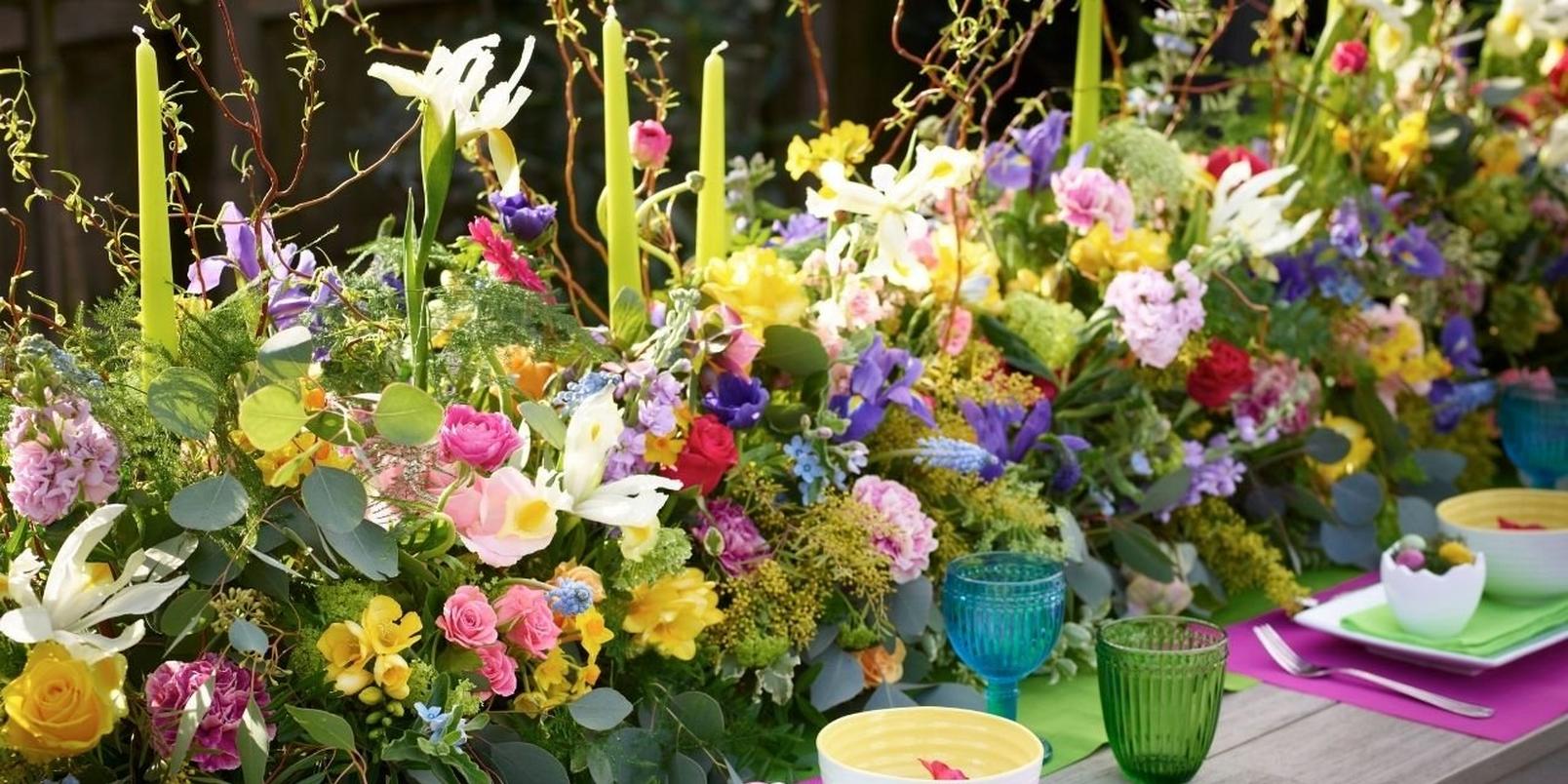 Keep it short
Tall blooms might make a statement, but they also make conversation tricky. Remember the practicalities of the table and keep your arrangement low so people can chat easily (and trade praise about your beautiful tablescape!) Equally important, be sure to leave room for all your plates, glasses and cutlery – as much as we love flowers, they aren't easy to eat off.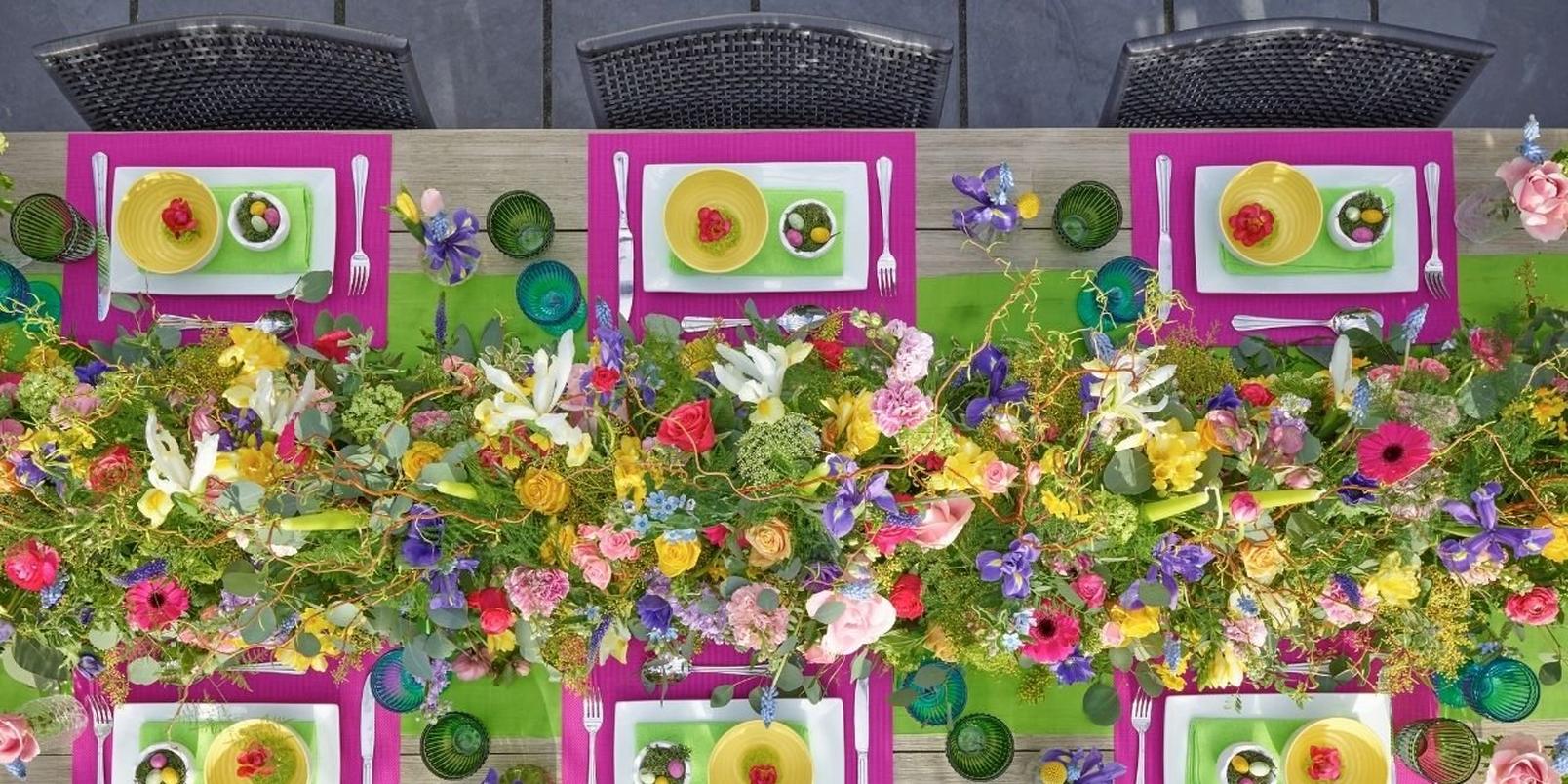 Remember the details
Finishing touches bring the whole look together. Try single stems scattered along the table or homemade place settings. We've gone for an Easter essential: chocolate. Charlotte's popped little containers topped with chocolate eggs on each place setting. It gives everyone a little treat or you a backup if pudding doesn't go to plan!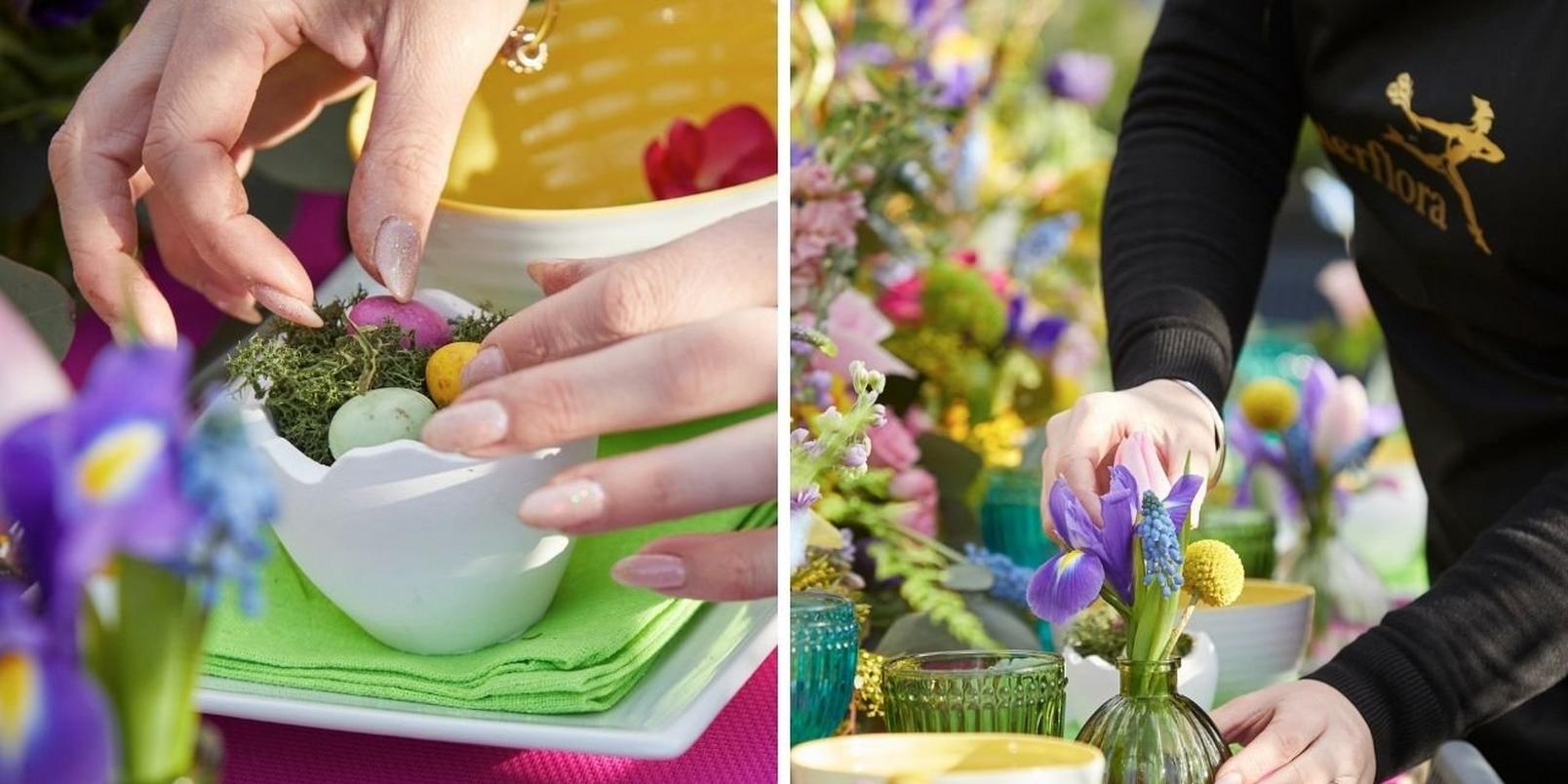 Recreate the look
Your best bet for creating a show-stopping tablescape or centrepiece is usually to call in a florist, if you're feeling craft why not have a go at creating your own? Here's how to recreate Charlotte's gorgeous Easter creation using beautiful spring flowers and accessories from around the home.
You'll need:
Plain white table linen
Tableware
A collection of bud vases or small containers (washed out jars will do the trick, and you can be proud of recycling) – aim for different heights to create interest
A selection of bold and beautiful flowers
Easter accessories – chocolate is a must!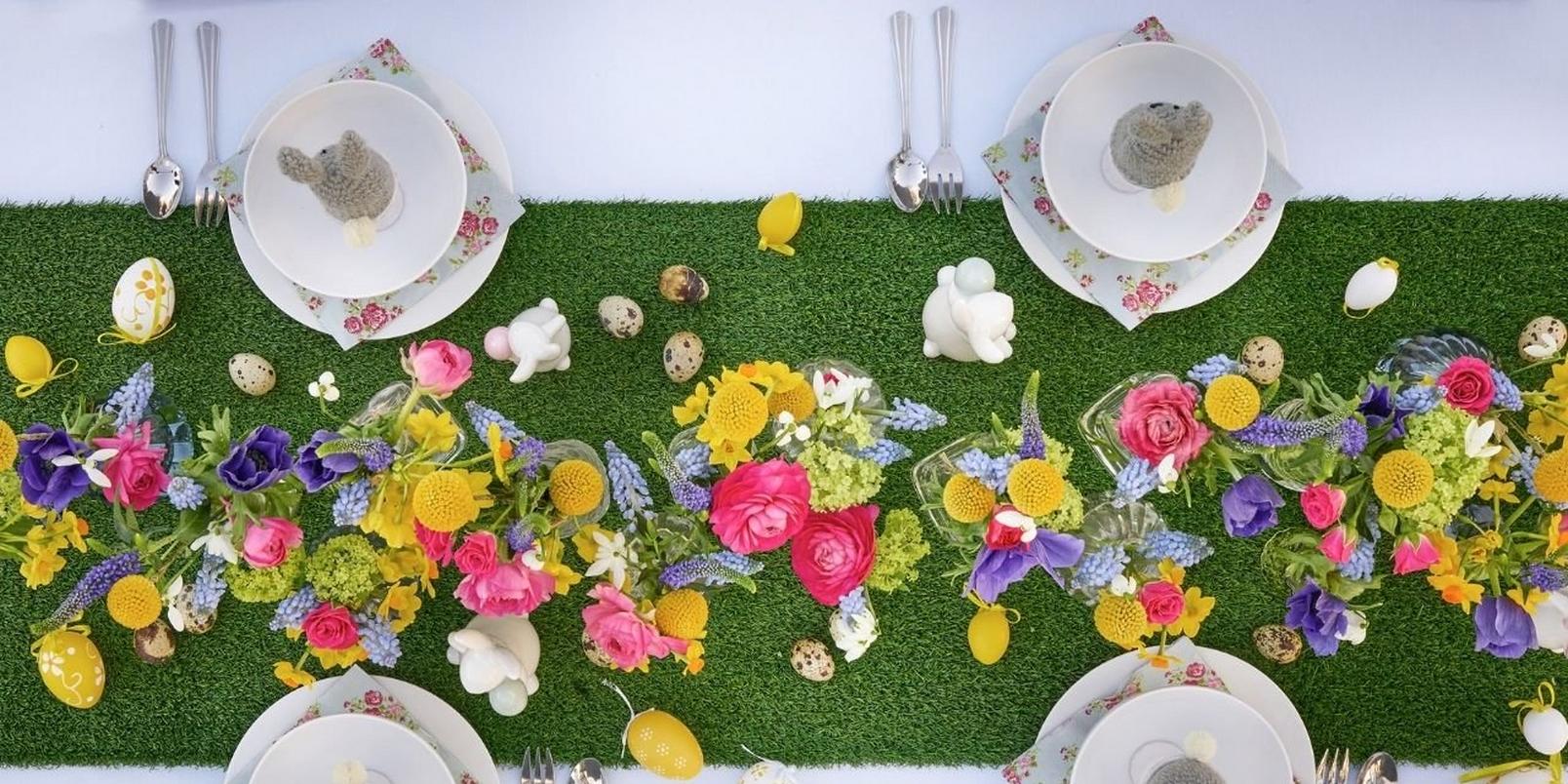 Here's how to do it:
Cover your table with a plain table cloth and add a statement table runner.

Create small posies (aka little mini bunches) of spring flowers and add them to your containers – don't forget to top them up with water.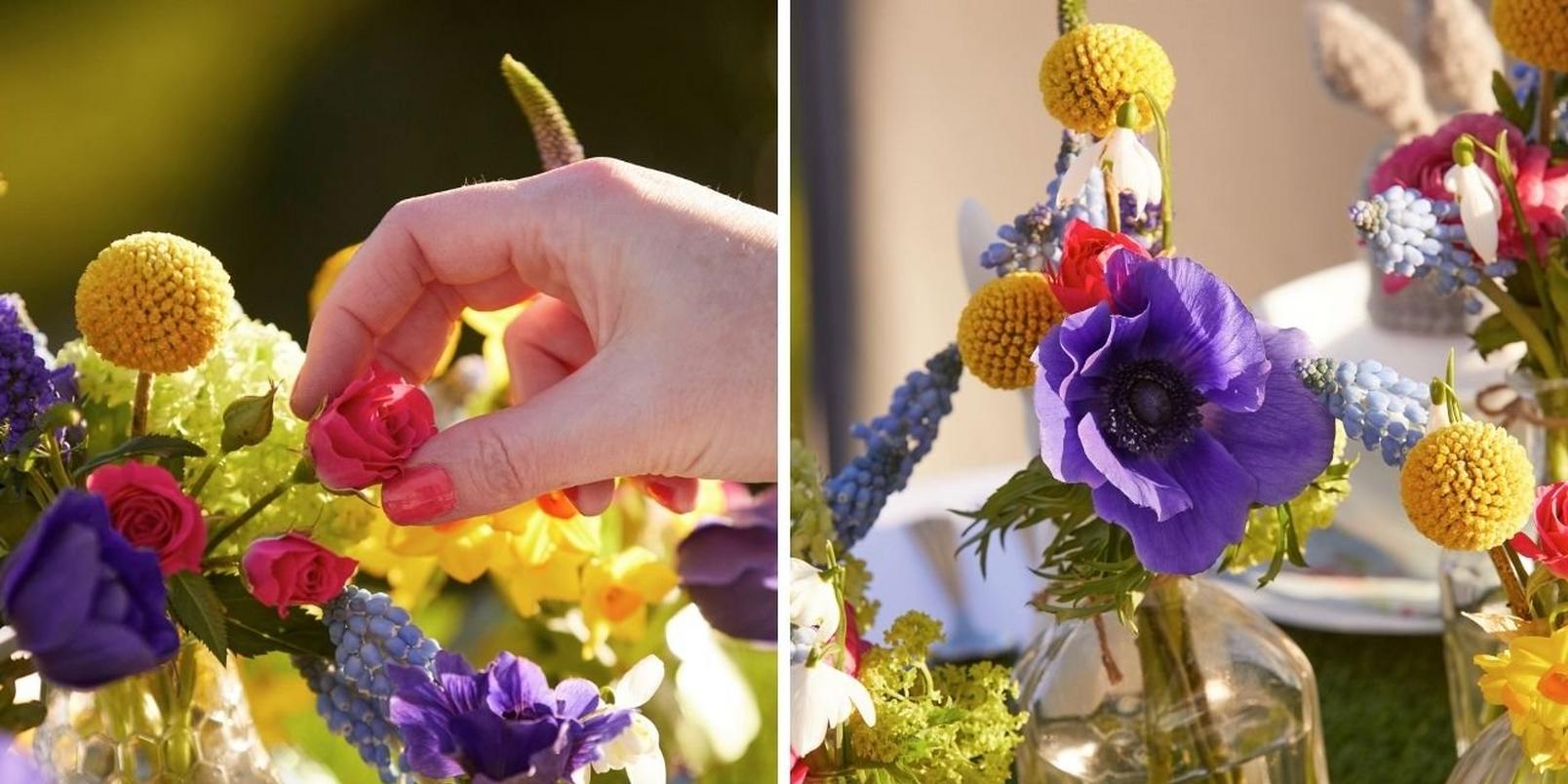 Place your containers down the length of the table runner.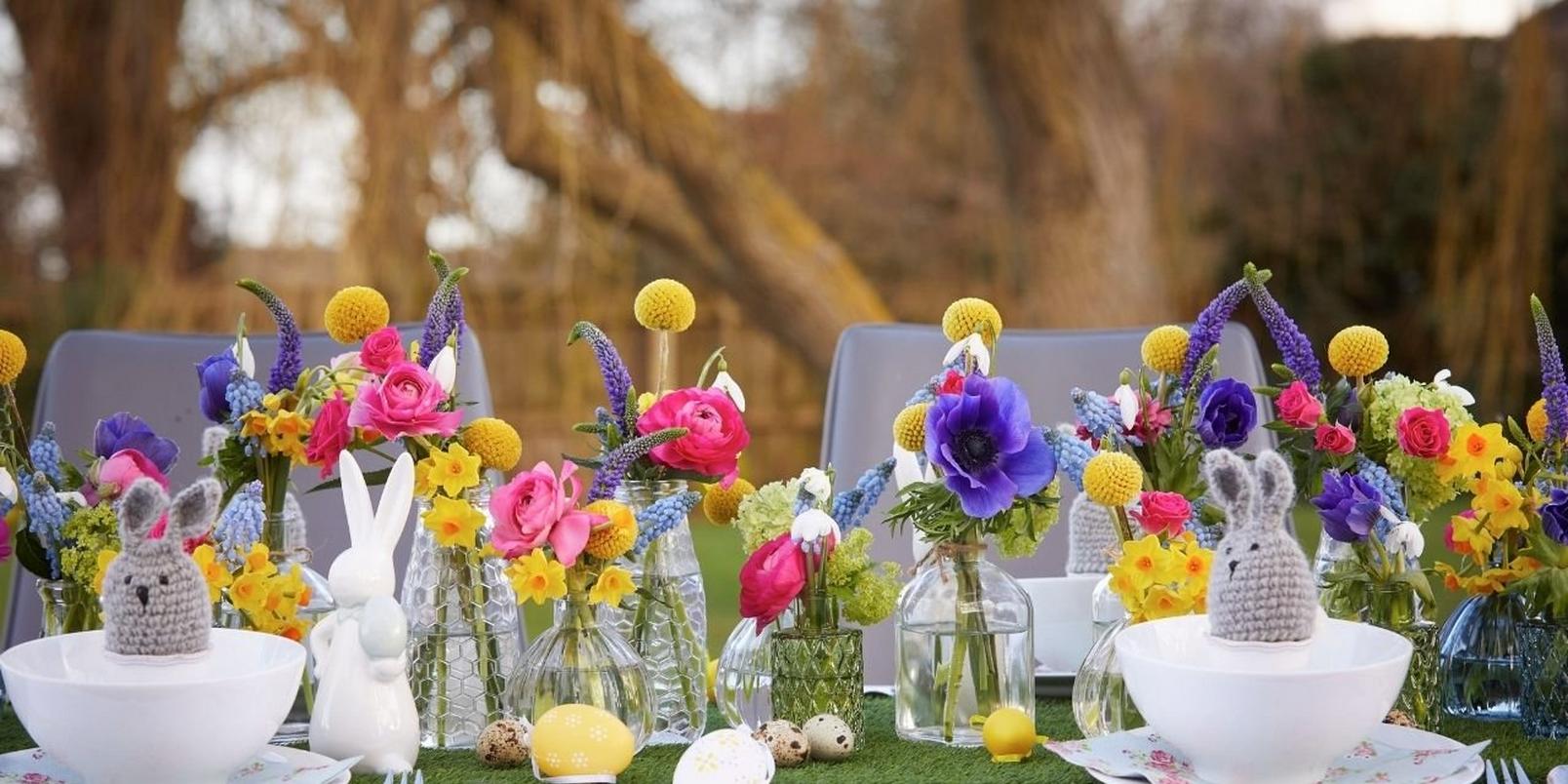 Fill any gaps with Easter accessories including your yummy chocolate.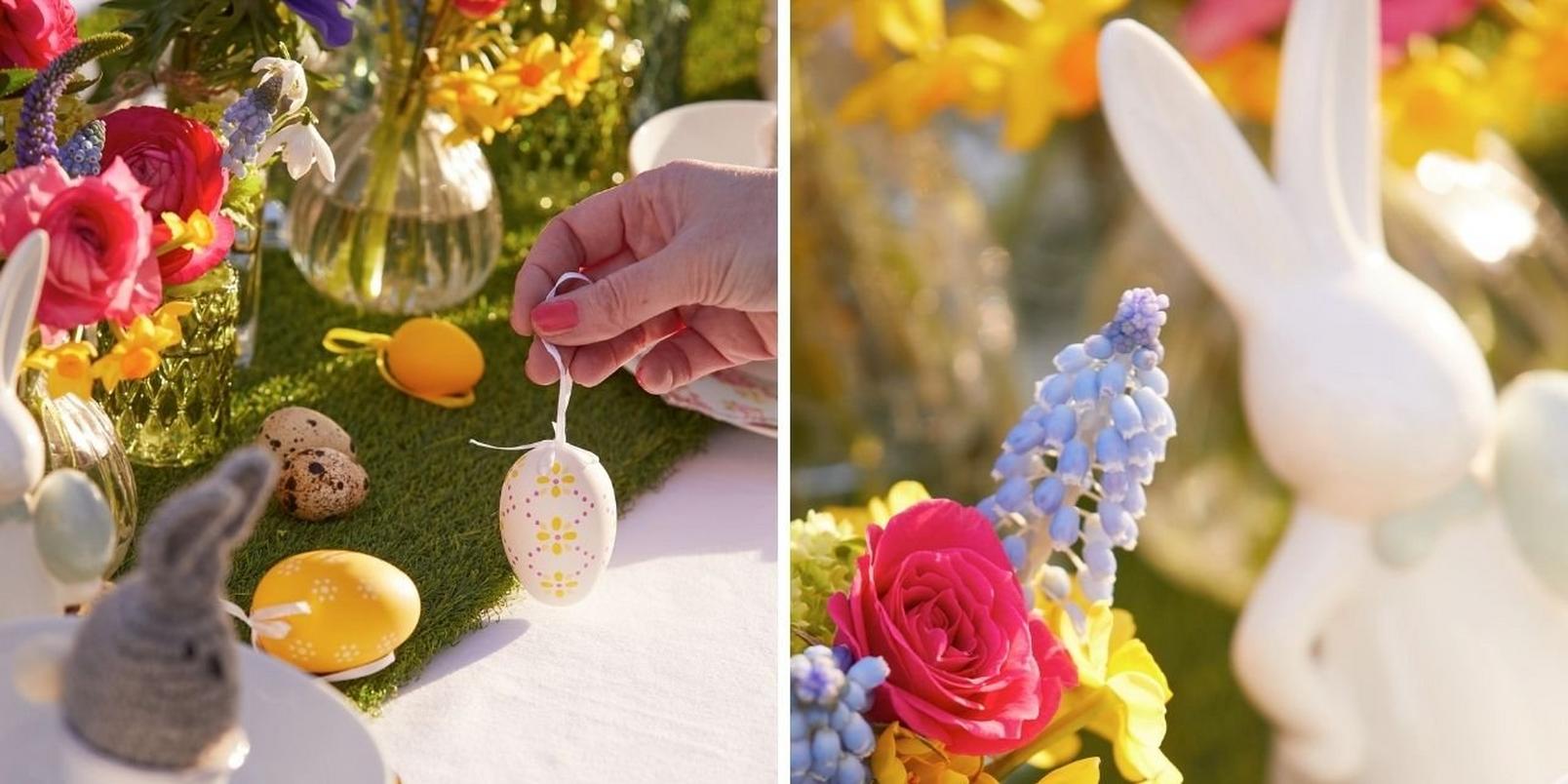 Set the table with plates and cutlery and add some cute finishing touches.