Occasions

Funeral & Sympathy

Flowers

Plants & Gifts

International

Same Day

Meet Laura Leong – Interflora Florist of the Year 2018
25th July, 2018
She was crowned Interflora Florist of the Year 2018, after a closely fought competition at RHS Hampton Court Palace last month and now Laura Leong has her sights set on global domination, as she prepares to compete at the Interflora World Cup in Philadelphia next spring. We caught up with Laura to talk about her passion for competing, career highlights and her Black Country roots.
Congratulations on being crowned Interflora Florist of the Year 2018. How does it feel?
Thank you, it has only just started to sink in. I feel very proud of what I have achieved and really excited for the next challenge!
How did you feel in that moment you found out that you had won?
Absolutely thrilled. There's a photograph of me fist pumping the air when the judges announced my name, which I think says it all. Pure delight. After so many months of planning, preparation and then the painstaking work on the day of the competition, it felt so good to celebrate.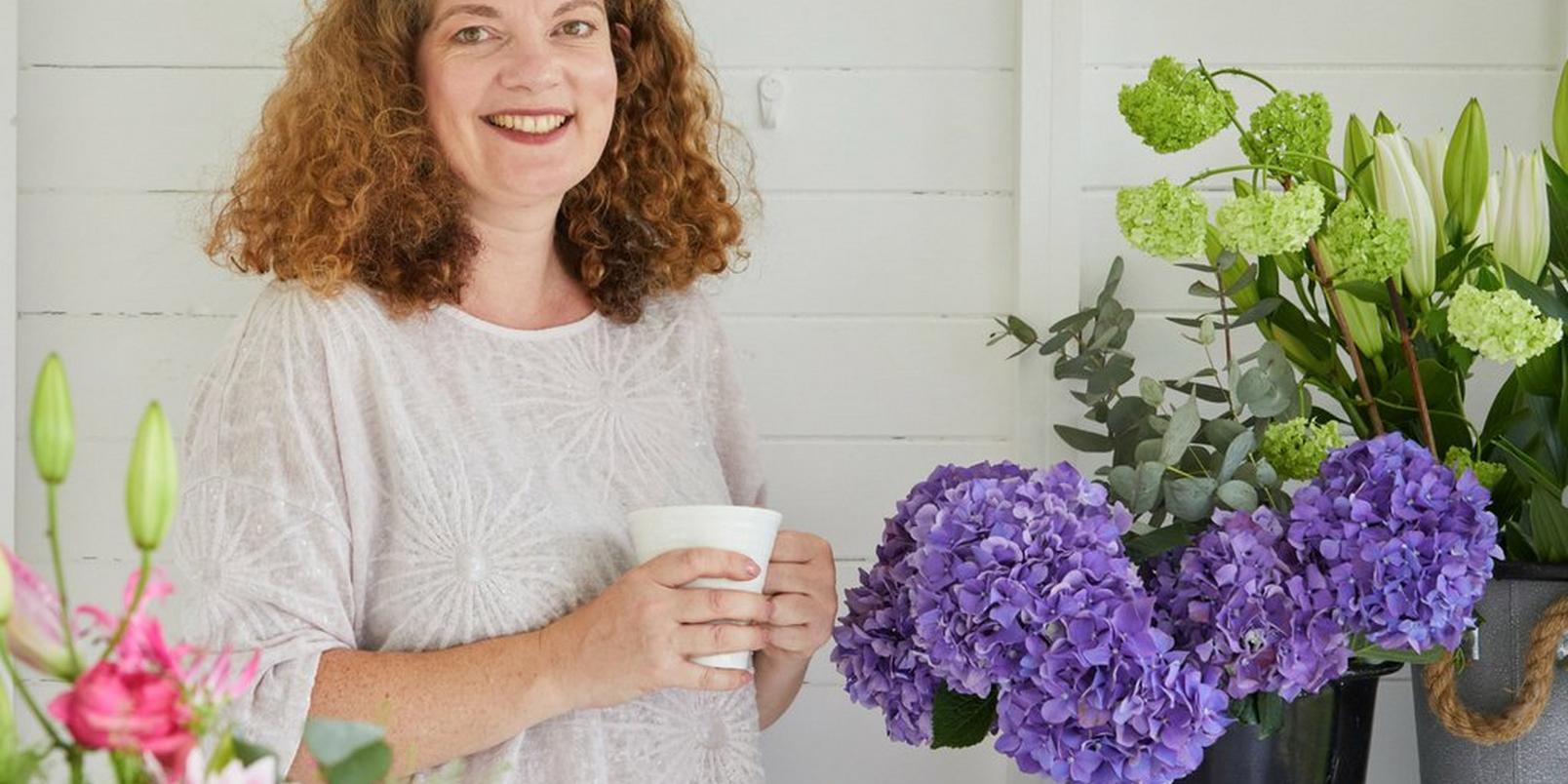 Why did you decide to enter the competition?
I love competing. It has taken me across the world from Genoa to Croatia. In the UK I have won the RHS Chelsea Florist of the Year title twice so I wanted a new challenge and Interflora's Florist of the Year competition is widely regarded as one of most prestigious in the industry.
What do you enjoy about competing?
I really enjoy the competition atmosphere and being pushed to be the best I can be. You also learn a lot along the way. Competing against your peers on a national and international level helps keep you at the forefront of design. That's something which is very important to me.
You'll be representing the UK at the Interflora World Cup in March 2019. How do you feel about that?
I feel really proud to be representing the UK but don't take anything for granted. The competition is going to be really tough, so I'll need to bring my A game. As soon as the competition schedule comes out, the creative process starts. It'll be many months in the planning and I'm sure a few sleepless nights will ensue!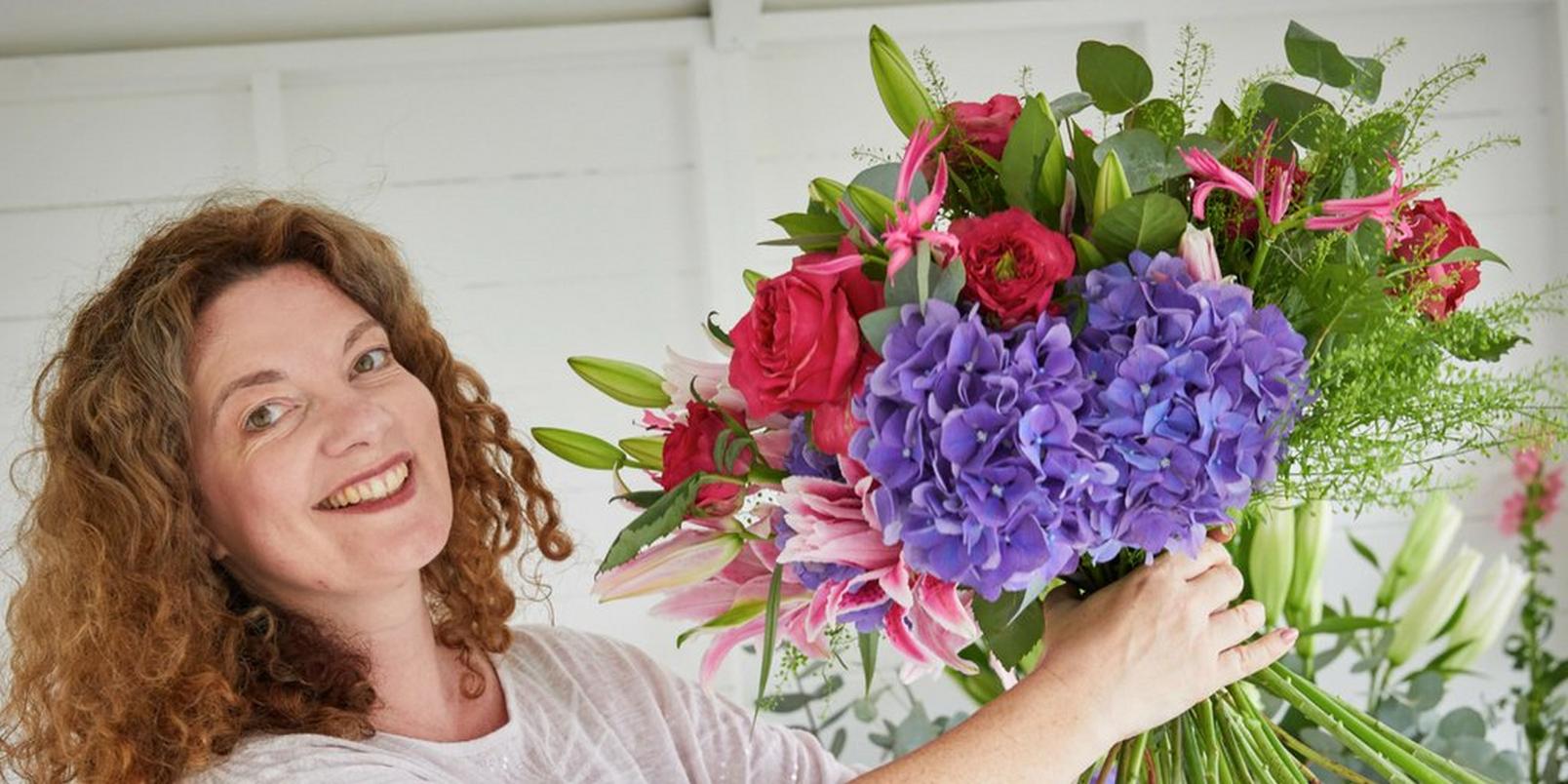 Tell us about your work.
I work part time as a florist at Flower Basket in Stourbridge where I enjoy being part of a team of great people. I am also a lecturer at Moreton Morrell's Warwickshire College. Mentoring the next generation of florists and competitors is something that I am really passionate about, which is why I'm involved in the World Skills UK programme too. When I can squeeze it in I also enjoy demonstrating floristry at events up and down the country.
Tell us something about yourself that may surprise us.
I love my Black Country heritage and the unique humour of my area, my local people are very funny. I love that the town I work in has produced massive creativity, art and some rock legends. It's great to think Robert Plant worked and went to college in Stourbridge where I now work. I think the place you come from somewhat forms your character, and the people of my area have grit and humour, I hope to make them proud.
Aside from floristry, what are your other passions?
I haven't got a lot of spare time to indulge other passions but I do love art, music and spending time with my family.
When did you decide to become a florist?
I always knew that I wanted a job based in art and design, where I could use my creativity. I love plant materials so that was the starting point.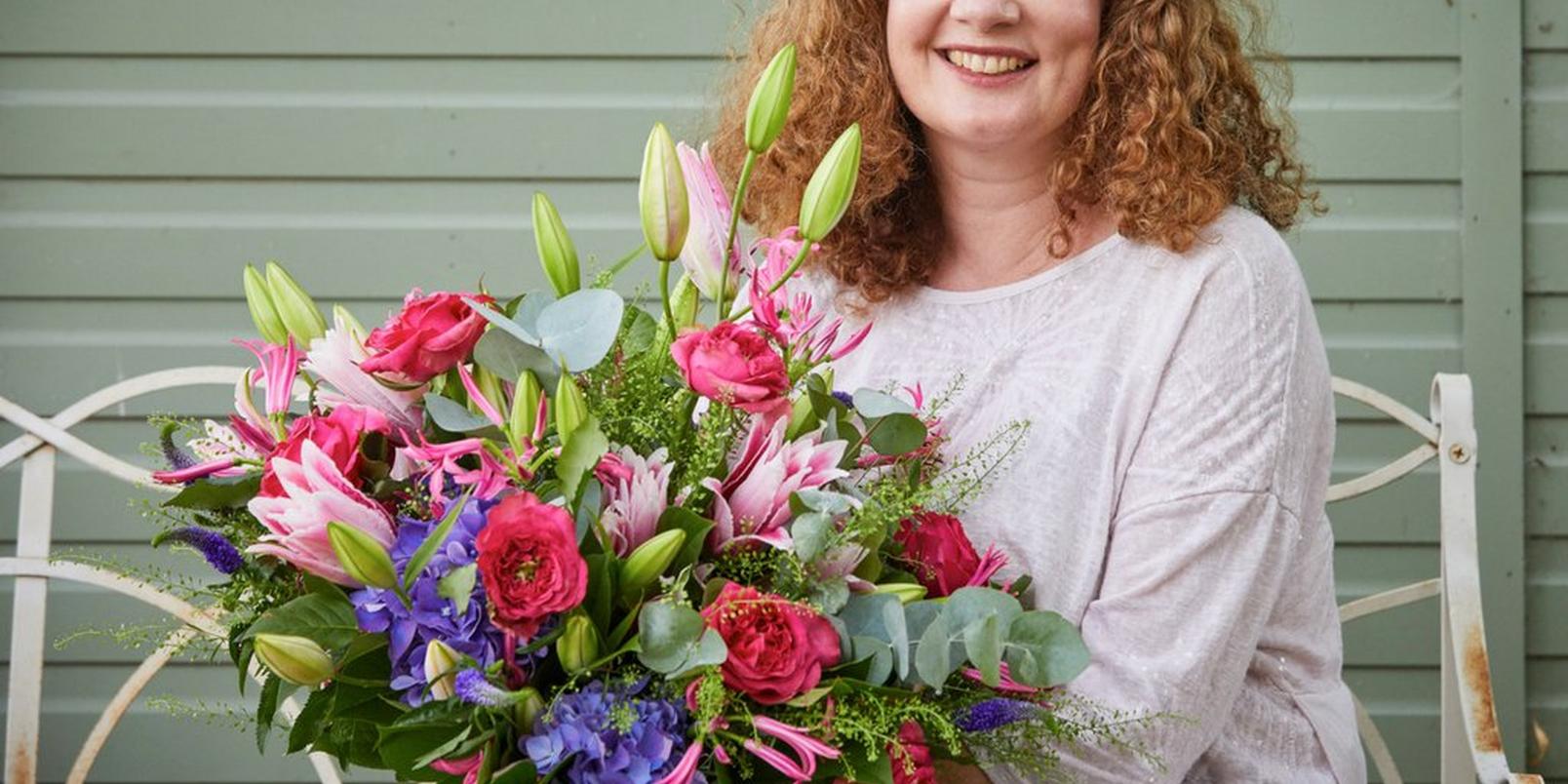 Tell us about your early career.
I began in a flower shop full time, on one day a week release to college. I was very lucky, my first manager was generous and encouraging and allowed me to learn lots of different skills quite quickly. Her enthusiasm and generosity have inspired me to foster this approach myself.
How would you describe your floristry style?
It can be either quite paired down and focused on one flower type, or in contrast quite detailed and sometimes intricate. I try to be true to myself and I try to develop my own ideas and techniques where possible.
What is your favourite part of the job?
I am best known for bridal work, but I enjoy all aspects of floristry. People forget but florists play a really pinnacle role in the community. We're here to see you through all life's trials and tribulations from celebrating a birth or marriage to helping people express grief at a time of loss. That in itself is a privilege.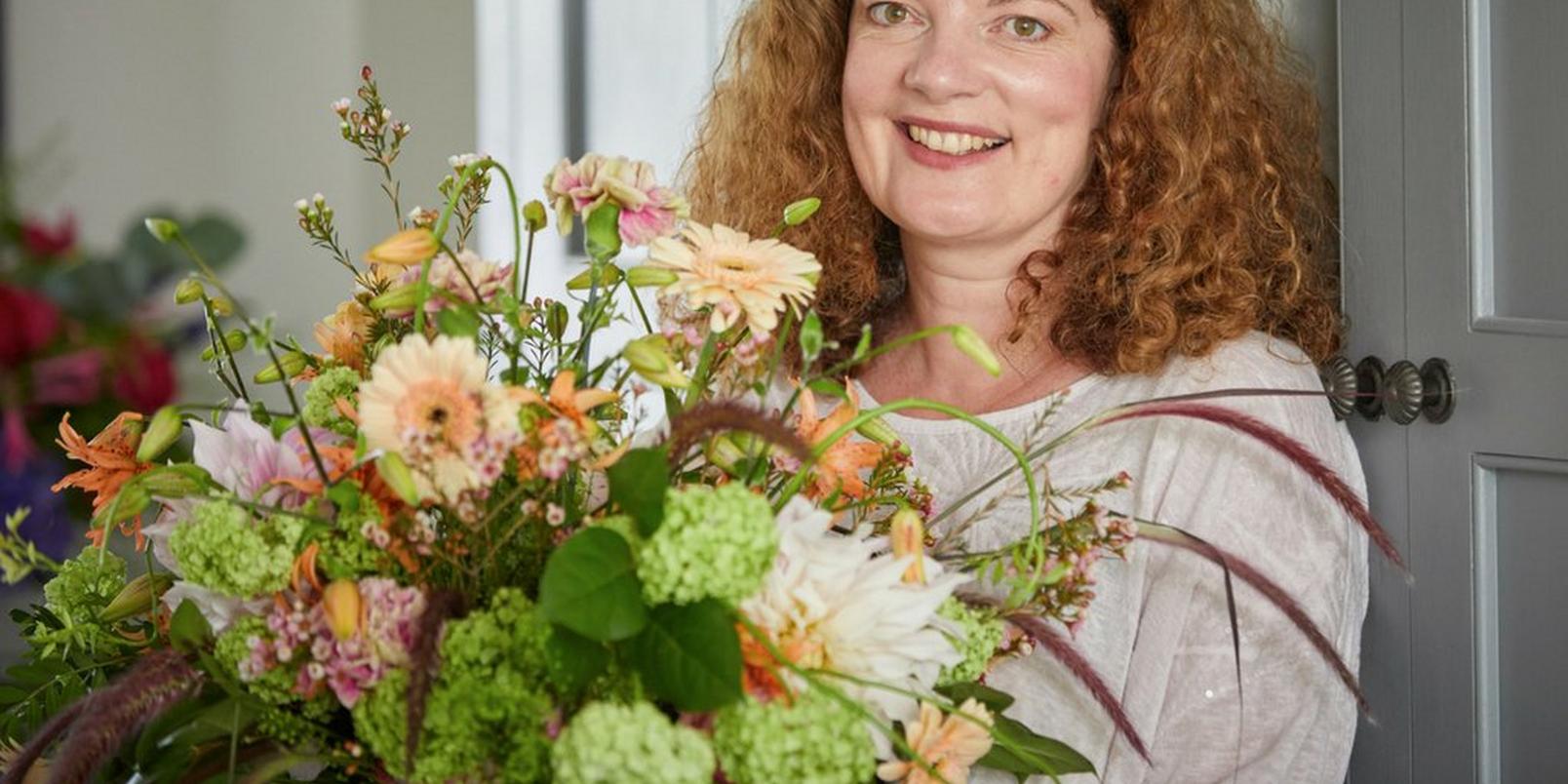 Where do you draw your inspiration?
It can come from anywhere, often from nature, or from a process or from art or architecture or fashion.
What's your favourite flower and why?
I just adore lathyrus (the Sweet pea) as the luminous colour range and scent are amazing. When very long the stems are also really dramatic!
We understand that you have a flower named after you, tell us more about that.
I am very honoured to have a carnation named after me. They're pretty humble flowers but I find great beauty in them and have worked enthusiastically with carnations for many years. Because of this I was approached by a Dutch flower nursery called Mediaverdi, who have been growing carnations since 1938. They wanted to name one of their new varieties after me which was a huge honour. It always makes me smile to work with Dianthus 'Laura'.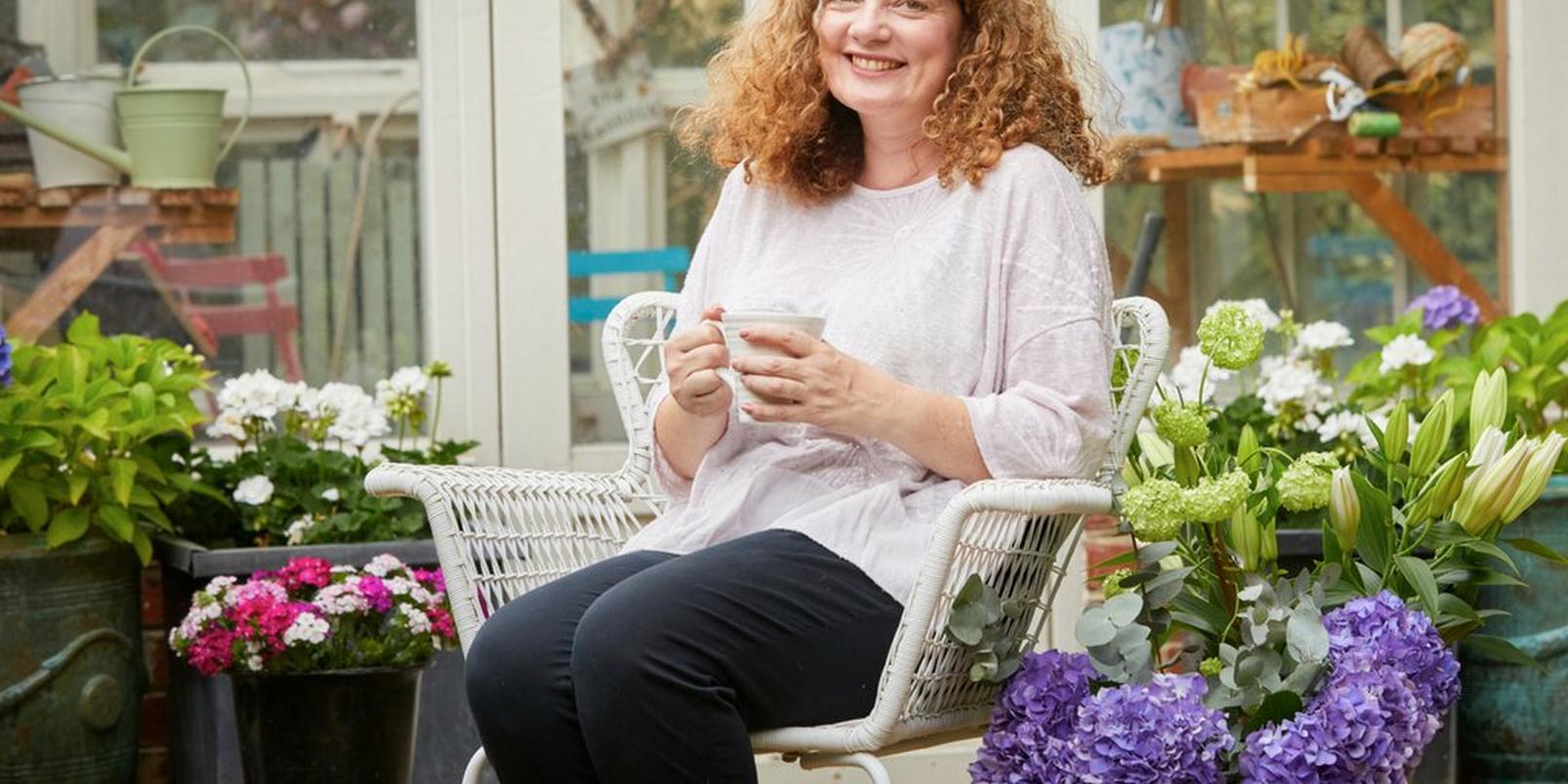 What has been the highlight in your career so far?
I have to say that flowers have given me the chance to meet great people and to travel and see floristry in different cultures. I am a Floral Fundamentals ambassador and have been privileged to work with and visit their amazing growers. I have exhibited at the Nagasaki World Cup in Japan, at Fleuramour in Belgium and last year I did a tour in South Africa for Chrysal which ended with a demonstration for Interflora South Africa members at their symposium.
Do you always have fresh flowers in the home?
Yes absolutely, plus many, many plants.
NEXT
Laura Leong Crowned Interflora Florist of the Year 2018