DIY Floral Ice Cubes
18th June, 2020
It's summer which means it's time to dress up your drink.
Whether you're planning cocktails with the girls or hosting a BBQ with Pimms-a-plenty, floral ice cubes are the perfect way to pretty-up-your-plonk.
How to make floral ice cubes
Here's what you need to make your own flower ice cubes...
Ice cube tray
Drinking water
A freezer
And here's how to make them...
Step 1
For flowers that are perfectly suspended in ice, you need to work in layers. Take your ice cube tray and add a very small amount of water to each empty block.
Here's a top tip for you: use distilled water that has been boiled and then cooled. This helps dissolve air bubbles and any impurities for crystal clear ice cubes every time.
Step 2
Add flowers to each ice cube block, placing them face down in the water. The key is making sure they're floating and not submerged - you don't want petals poking out of your ice cubes.
Step 3
Freeze the first layer (20 minutes in the freezer should do the trick).
Step 4
Now fill the ice cube blocks to completely submerge the flowers and freeze as normal or, if you're feeling fancy, add a small amount of water and flowers again and keep building up the layers, freezing after each floral addition.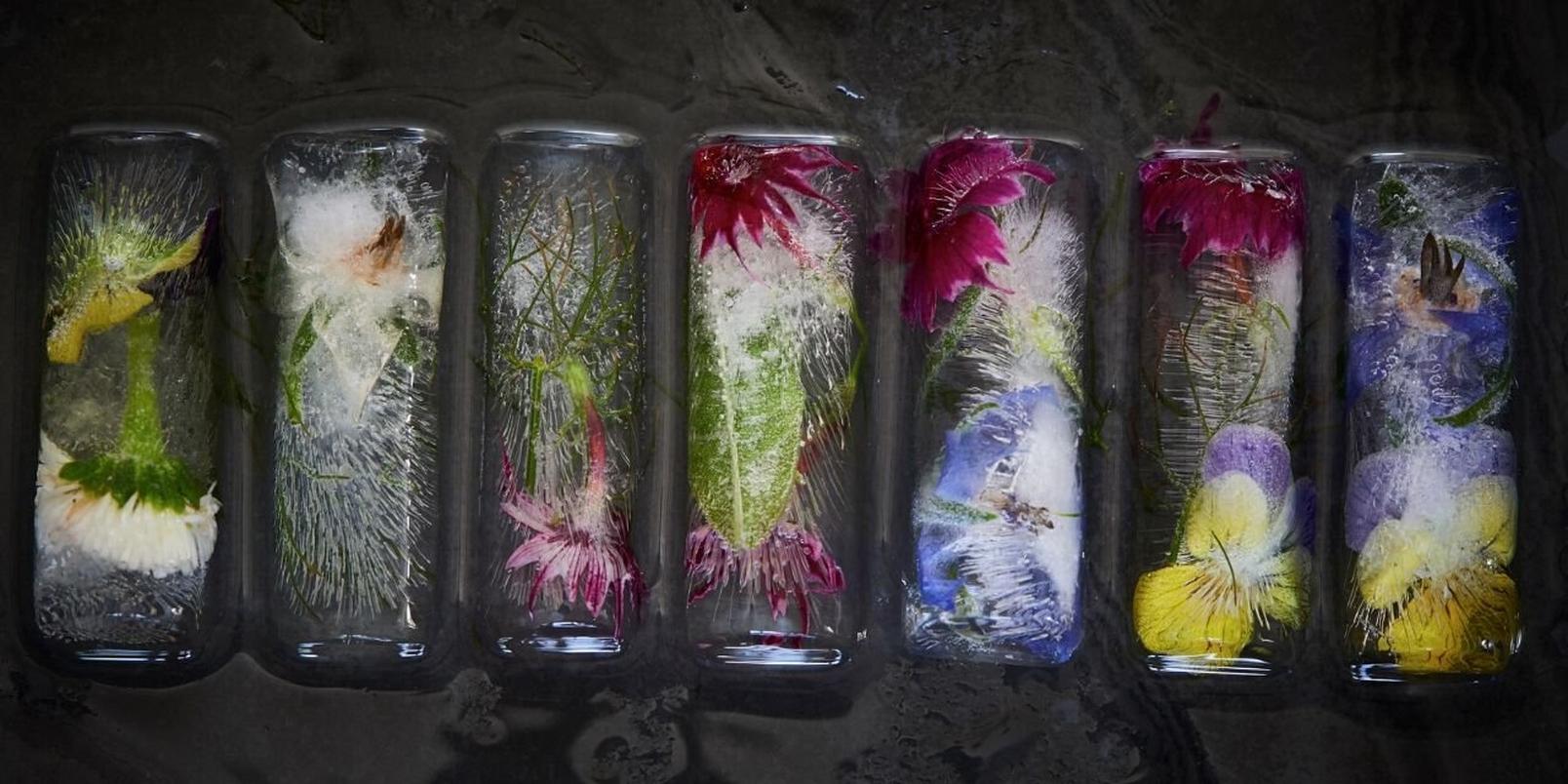 Edible flowers for drinks
Did you know that flower ice cubes are not only for decoration? They can add a subtle but distinctive flavour to your drinks too. Want to know which flowers to freeze for your favourite tipple? Here are our perfect pairings:
Pimms - borage, a tiny blue flower that has a cool, cucumber flavour
Prosecco - lavender (flowers only)
Gin - fennel flowers for a liquorice-like taste
Vodka - nasturtium, fiery orange flowers with a sweet, peppery flavour
Rum - hibiscus flowers