How to find your future best friend according to your star sign
9th December, 2023
Making friends can be really difficult, especially as an adult where a lack of both time and trust impacts the ability to bond with new friends. In recent years Covid-19 has hugely impacted the ways in which we make friends, with 22% of people admitting that during lockdown friendships outside of their households worsened. This, accompanied with the shift to more remote lifestyles, has made it harder than ever to meet new people.
In fact, a 2021 survey from YouGov found that over a quarter of the nation (27%) struggles to make new friends. But as making friends is proven to make you feel less lonely, we want to help make it as easy as possible to find new connections. So, if growing your gang is a goal for the new year, take your cues from Heather, a professional astrologer at The Alchemy Company, who believes the answer to forging new friendships could lie in the stars.
We've teamed up with Heather to reveal what signs you are most compatible with, as well as how to find your future best friend based on your star sign.
Top tip: Check your Sun Sign (also known as your Zodiac Sign or Star Sign) to find your best companion for a day out, a night on the town, or for the best workplace friendships. Read your Moon Sign to find out where you'll have the closest emotional connection.
Aries
Aries, when looking for your next BFF, look for a Leo or Sagittarius. These fellow Fire Signs make the best friends for excitable Aries. They're able to keep up with your exuberance and energy while matching your competitiveness when necessary.
Aries love keeping active, so the gym, a sports team, or an exercise class are all ideal places to find friends with shared interests and energy levels. Invite your new friend for a run, and if they can keep up, you'll end up best gym buddies in no time!
If working up a sweat is your preferred way to make friends, Manchester might be the perfect city, with 21 gyms per 100,000 people.
Taurus
The other members of the Earth Sign club: Virgo, Capricorn and even fellow Taureans, make reliable best friends for grounded Taureans. Or, if you're looking for an opposites attract kind of thing, Scorpios will pull you out of your comfort zone and have you pouring your heart out to them in a way no one else can.
Taureans rule our five senses, so any activity that helps you feel into your sensuality is ideal. You're most likely to find your new bestie at a cookery class, gardening club, yoga retreat, or whilst spending time in nature.
If spending time in nature is your calling, you might want to head to Nottingham. Nottingham has the highest number of nature walks per 100,000 people (75), more than any other city in our ranking, making it the perfect place for a stroll with new friends.
Gemini
Libra, Aquarius, and fellow Geminis make best buds for Geminis - Air Signs unite! But they get on almost as well with fellow extraverted signs Aries, Leo and Sagittarius. And that's just as well, as Gemini's LOVE to have a multitude of friendships to explore their varied interests.
Social media savvy, Gemini is the sign most likely to jump on the new trend for friendship dating apps, getting chatting to almost everyone they come across! They're also most likely to platonically slide into the DMs and form lasting connections through social media. But don't forget to look close to home too Gemini - maybe even next door - as Gemini is also the sign most associated with strong connections to our neighbours.
With Geminis having such a variety of hobbies and interests, they are likely to find themselves at home in a range of different cities. With Manchester scoring highest in the UK for a variety of different metrics, it's likely Geminis will find plenty of new places they can make new connections within the city.
Cancer
Sensitive Cancerians are most likely to find an emotional connection with fellow members of the Water sign crew, Cancer, Scorpio and Pisces, who share their love of creativity.
Cancerians love spending time at home and are most likely to make new friends through family connections or friends-of-friends where there is already an element of familiarity established. When you do venture out Cancer, you might find you're most comfortable forming friendships at places where you feel safe and cosy, like while sipping a warm hot chocolate at your favourite local coffee shop.
When it comes to coffee shops and cafes, Edinburgh is the perfect destination. With 125 cafes per 100,000 people, you will find plenty of opportunities to make new friends.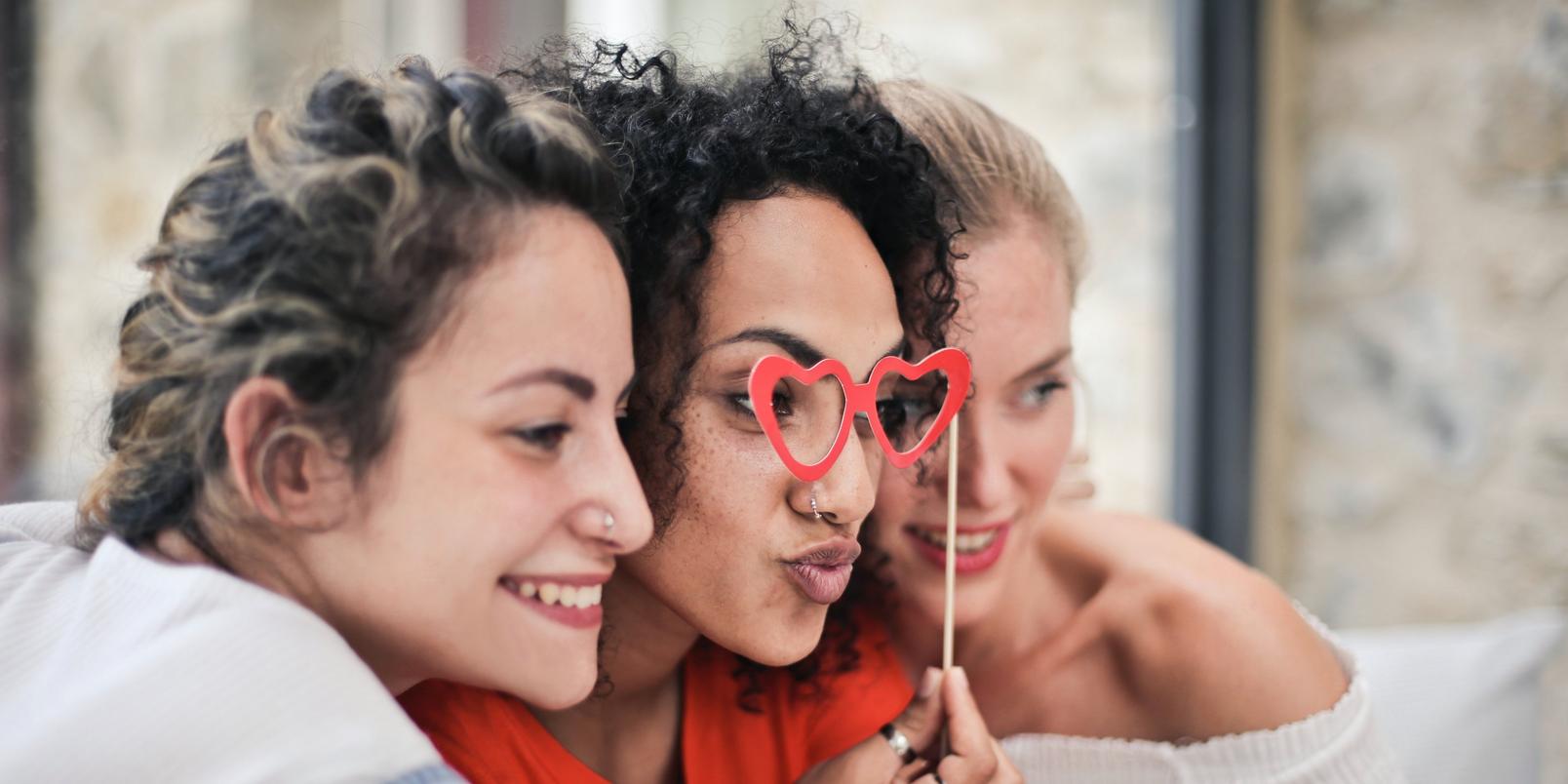 Leo
As the life and soul of the party, Leo gets on best with fellow larger-than-life Fire Signs: Aries and Sagittarius.
Leo, you love to see and be seen. The ideal place for you to expand your crew is on the dance floor. Whether it's at the latest party or your favourite club, try complimenting your new bestie on their outfit and you'll be sharing jokes in no time. You could also try a local theatre group to find others who share your passion for being in the spotlight.
If you are wondering where in the UK is best to make friends as a Leo, Manchester is your place! Manchester has been crowned the party city, with the highest number of club nights per 100,000 people, the perfect place to have a boogie with your besties.
Virgo
Studious and practical, Virgo is well suited to form friendships with fellow Virgos and other Earth Signs, Taurus and Capricorn. But, if you're looking to loosen up and add a sprinkle of the fantastical to your everyday and colour outside the lines, then try building a connection with an artistic Pisces!
Virgo is the sign whose hobbies are most likely to involve self-development or study. For that reason, look out for your next bestie at a book club, museum, or browsing the shelves of your local library. That way you can be sure you'll have lots to talk about and a shared love of learning!
When looking for the perfect city for Virgos, Manchester is the place to be. Crowned with the most libraries per 100,000 people in the UK (32), you'll be certain to find the perfect spot to meet your future friends.
Libra
Friendly Libra, with your kindness and charm you're lucky enough to be able to form friendships easily, but the greatest meeting of minds comes from friendships with fellow Librans or other Air Signs Gemini and Aquarius. Although you also gel with sensitive Water signs Cancer, Scorpio and Pisces.
With your love of beauty and calm you're the sign most likely to meet your mates while getting pampered at the salon, or get chatting to your new bestie while shopping. Friends who share your love of harmony and balance make ideal companions, as it's important that your BFF is not too fiery, and doesn't take advantage of your kind nature.
With Libras making connections and friendships easily, Manchester could be the dream city with plenty of women's groups (14 per 100,000 people) which makes for tons of opportunities for chats with new friends.
Scorpio
Scorpios value deep connection more than any other sign, and they're most likely to find it with fellow Scorpios and other emotional Water signs, Cancer and Pisces.
Scorpio is the sign most likely to make friends based on their excellent judgement and honed intuition. If they don't get the right feeling about someone straight away, they're not interested in building a friendship. As the most esoteric sign Scorpio is most likely to expand their coven based on spiritual connection, meeting people through a yoga or meditation class, or in a spiritual setting like an astrology or tarot community.
With Scorpios suited to meeting people through classes such as yoga or meditation, Manchester proves the perfect city with 21 gyms per 100,000 people and plenty of opportunities to join classes and make new connections.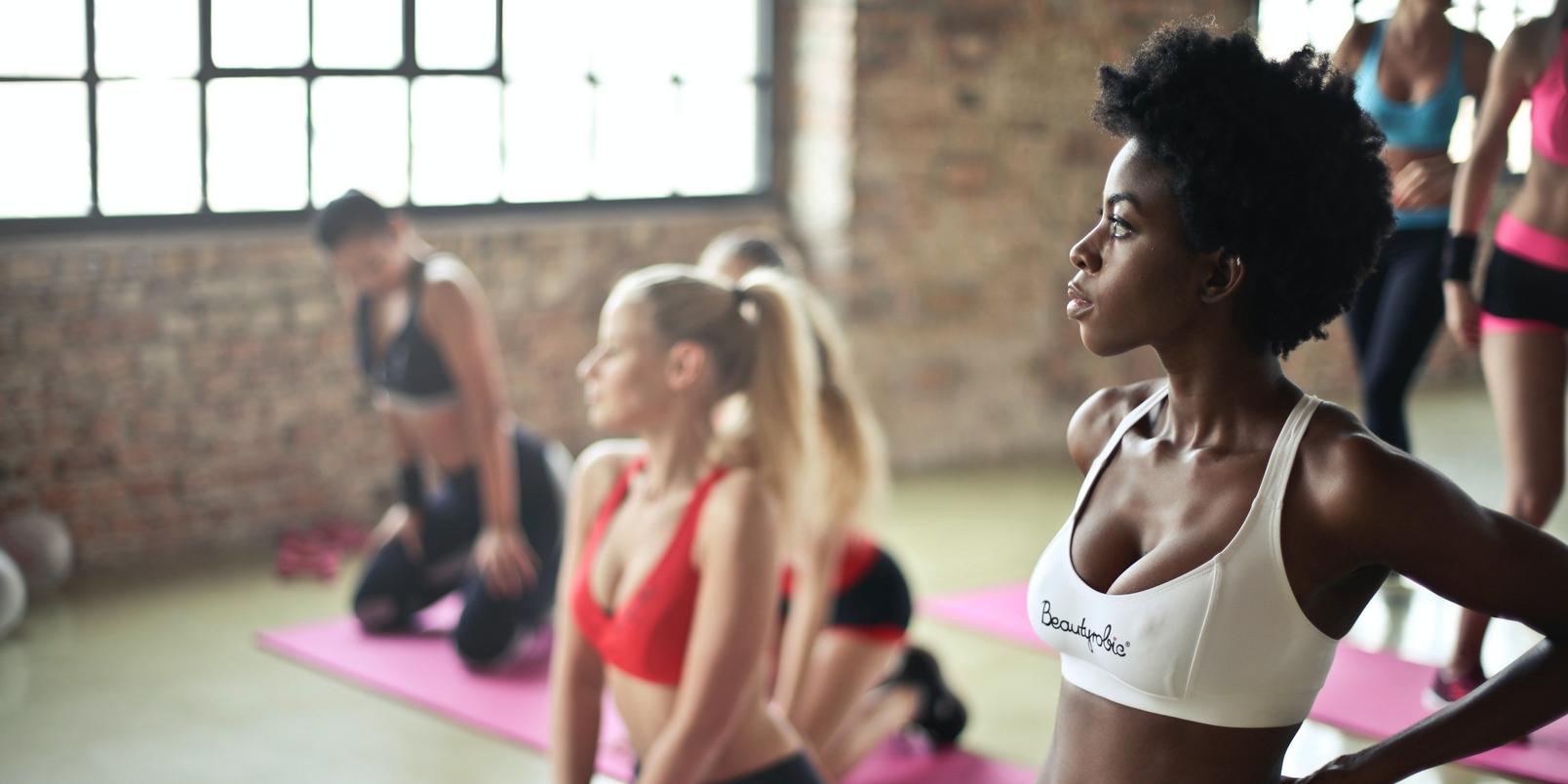 Sagittarius
Gregarious Sagittarius is most likely to attract fellow passionate Fire Signs, Aries and Leo, to join their gang. For a meeting of minds, Gemini and Sagittarius also make an intelligent and knowledgeable match who will always have lots to discuss!
With their love of exploring new horizons, Sagittarius is the sign most likely to make friends whilst travelling, or on holiday. Sagittarius loves diving deep into a subject and learning all about their chosen passion, so they'll also make great mates with people who share their particular interests, whether they meet on a forum, in a local class, or at school or university.
With a passion for learning, the library could be the perfect place for a Sagittarius to meet new friends making Manchester the perfect city with 32 libraries per 100,000 people.
Capricorn
As CEO of the zodiac, Capricorn is most compatible with Taurus and Virgo who understand Capricorn's ambition and tenacity. That being said, Capricorn and Leo also make the ultimate platonic power couple, and for 'opposites attract' friend chemistry, seek the comfort of a caring Cancerian pal.
With their drive to succeed, Capricorns often bring their whole selves to the workplace and are the sign most likely to make lasting connections through their careers. Networking events and professional mentorship programmes are also great places for Capricorns to find a companion.
Whilst Capricorns love to work hard, they also need to remember to relax too. Making friends in local women's groups could be the perfect way to find like-minded girl boss besties! This means Manchester could be the best place to find new friends with 14 women's groups per 100,000 people.
Aquarius
Aquarius has a reputation for being unique and rebellious, and for that reason other Aquarians, who understand what it is to embrace being different make the best friendship matches, closely followed by fellow intellectual Air Signs, Gemini and Libra.
As the sign who rules communities, a club, local group or online community dedicated to one of your niche interests is the prime place for you to meet like-minded mates, Aquarius. And if you have trouble finding a space dedicated to your particular passions, build your own! You are perfectly equipped with the talent for fostering communities and will likely find that others will quickly flock to join you!
As ruler of clubs and communities, Reading could be the perfect city to meet your new friendship community with 72 sports clubs per 100,000 people.
Pisces
Intuitive Piceans are most likely to be on the same wavelength as fellow creative Water signs Cancer and Scorpio. With a penchant for fantasy, Picses can sometimes be guilty of creating an imagined version of new friends in their head, rather than embracing them as they truly are. For that reason grounded signs like Taurs, Virgo and Capricorn also make down-to-earth dependable matches.
Pisceans thrive in artistic environments and places where they are able to explore their freedom-loving mystical selves. A spiritual community, an art class, gallery exhibition, or a festival are all great places for Picesans to make creative chums. Exploring a musical outlet by forming a band, or joining a creative writing class are also great options, as is joining a swimming club. Water-loving Pisces are symbolised by fishes for a reason!
If wandering around an art gallery sounds like the perfect bestie day out - Edinburgh is the city for you. With 12 galleries per 100,000 people, you won't fall short of art to chat about with your new friends.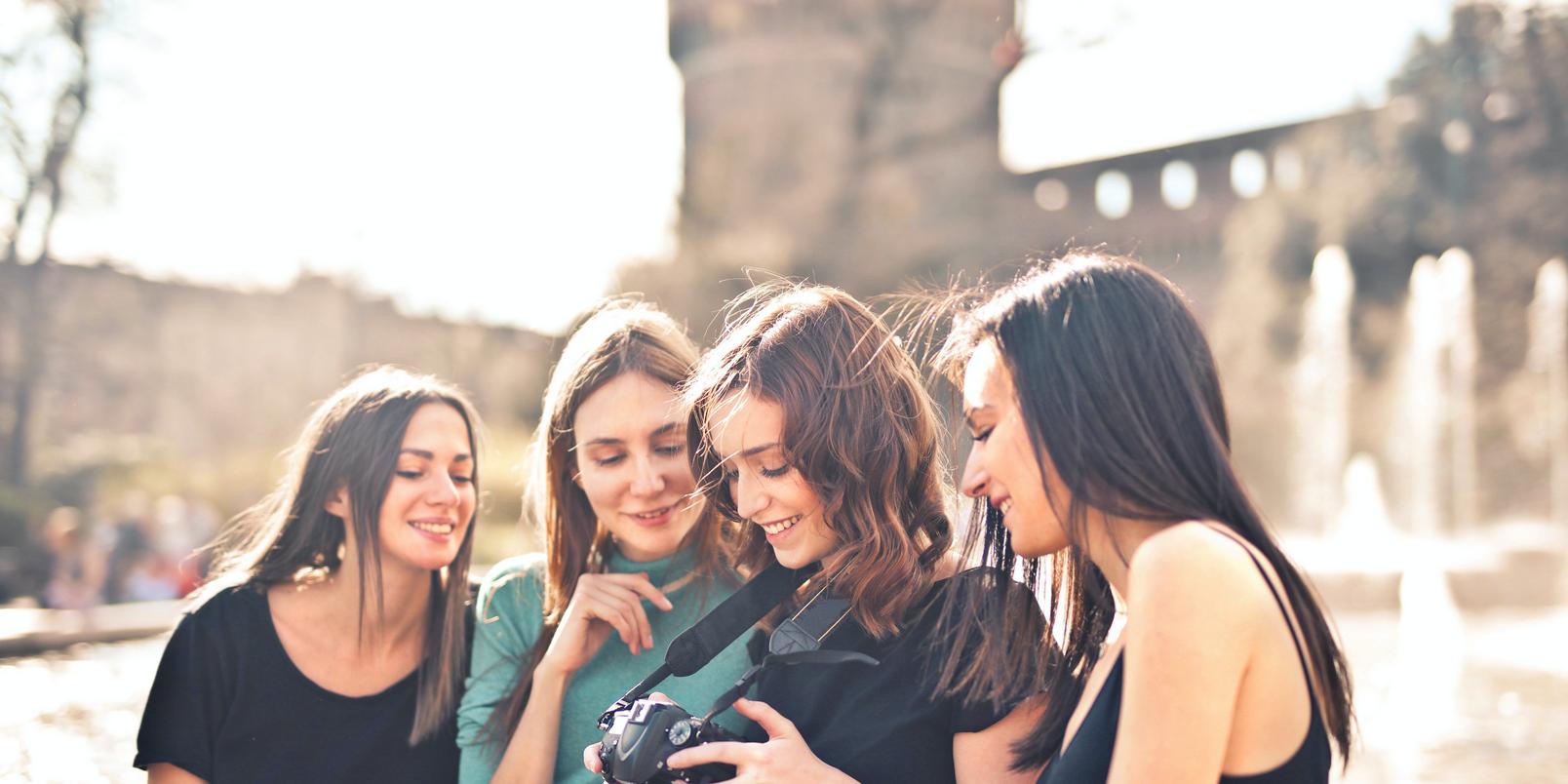 The best cities in the UK to make new friends
When looking at the signs and where they are best suited to make friends, some clear activities or locations were important. Places such as the gym, cafes, libraries and women's groups are all winners for anyone looking to make new gal pals, with 7/12 star signs best suited to finding friends in these places.
We have looked at the UK's top cities to uncover which is best to make new friends in, based on our astrologer's expert opinion on the best places each star sign could find their new besties in.
The best UK city to make new friendships in is Manchester with a total score of 88/100. The city boasts the most club nights per 100,000 people in the UK as well as having an impressive number of cafes and gyms. Manchester also ranks highest when looking at the number of women's groups making it the perfect city for anyone wanting to make some new girlfriends.
Nottingham ranks second, with a total score of 83/100. The city ranks highest for the number of nature walks per 100,000 people, as well as having plenty of cafes to meet your new besties in.
Taking third place is Leeds with a score of 72/100. Ranking highly for club nights, with 123 per 100,000 people, this could be a perfect party city for the bubbly Fire or Air Signs.
If you're looking for something to gift a new bestie, perhaps for a birthday, new job or promotion, why not send a bouquet that's hand-crafted and as one-of-a-kind as your friendship.
Methodology
We compiled a list of hobbies/places or events that are the best to make new friends for each star sign, recommended by a professional astrologer. Using a list of the top 25 largest cities in the UK by population, we gathered and ranked data across a series of metrics for each city. Metrics included; the number of women's groups, gyms, nature walks, cafe's, sports clubs, libraries, galleries and club nights. To avoid the data being skewed due to the largest cities scoring the highest, we compared each metric per 100,000 people. From this we have created an index table that ranks each factor equally, providing a total score overall for each city.
Full data set available upon request. Data correct as of December 2022.
Celebrate friendship with a hand-crafted bouquet