For same day delivery order before 3pm.
Shop Now.
Kind-to-the-planet. Beautifully presented in eco-friendly gift wrap.
Eco-friendly
Occasions

Funeral & Sympathy

Flowers

Plants & Gifts

International

Same Day

Friendship milestones to celebrate
29th September, 2020
When's the last time you told your friend how much they mean to you? We're not talking about tagging them in ANOTHER Facebook meme or posting an awful memory pic from 10 years ago - we're talking about, the last time you ACTUALLY celebrated your friendship?
Why? We've done a bit of research into friendship and we've found that 70% of people believe being honest is the most important trait in a friend, with 61% wanting to know a friend will always be there for them. But a third of people will never share how much a best friend means to them, and 39% would never buy a best friend a gift when it's not their birthday. What!?
Our study also found that, on average, Brits have known their best friend for over 23 years – in many cases that will be longer than a romantic relationship, BUT there are no official friendship milestones to celebrate that achievement. We want to change that!
We've come up with the 10 friendship milestones that you're likely to go through with your bestie. Whether it's your one-year friend-iversary, you've been friends for a decade, or you're celebrating a special reunion – friends are always there for you and that should be celebrated. And, we've even provided the perfect flower pairings for your milestone (you're welcome!).
FRIENDSHIP MILESTONES:
"The one where you've realised you're best friends"
Whether you've been friends for a while but something has brought you closer together, or whether you've only known each other a few months – you know when you've found a bestie for life. The perfect bunch of blooms to celebrate this milestone should include beautiful daisies, as these flowers are said to represent new beginnings.
"The one-year friend-iversary"
You've been friends for a whole year, but you can't remember life without your pal. Your beautiful blooms should feature alstroemeria, which is the ultimate symbol of friendship and devotion. Each of the flower's six petals represents the characteristics of understanding, humour, patience, empathy, commitment, and respect.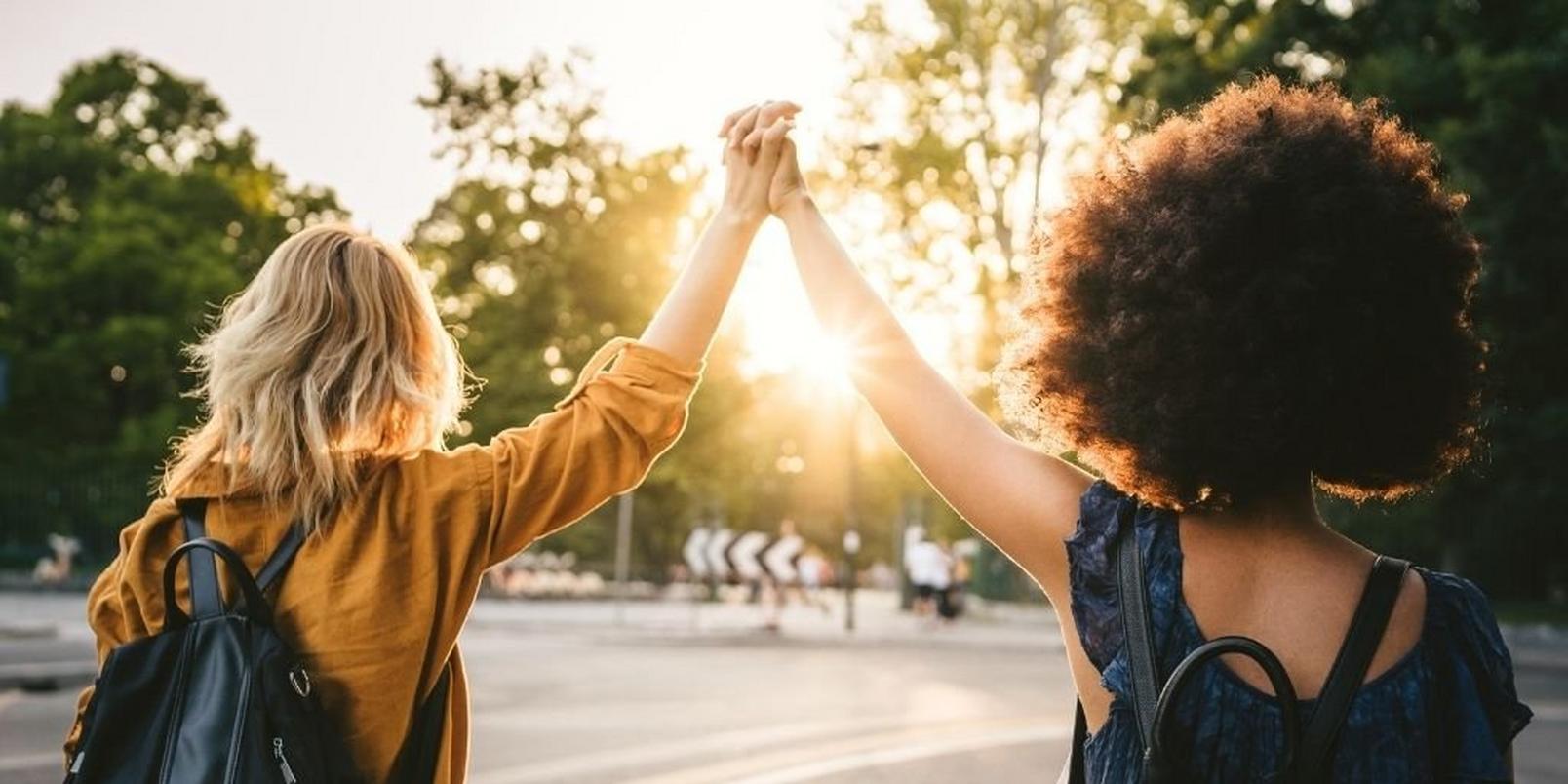 "The one when you've been on a break"
Whether you've lost touch, or just needed some time to cool off, at the end of the day, you want your friend to know that you still have their back, even though you may not have spoken for a while. Rather than holding out an olive branch, why not share a beautiful bunch of gladioli blooms? These flowers are associated with strength and care – and let your friend know that together, you're going to get through this.
"The one for the first timers"
Whether it's the first time that your friend buys a house, gets engaged (although hopefully that is the last time, but you never know), or even has a baby - these are the milestones in life that should be celebrated as a friendship group. Your flowers should feature a long-lasting bloom, such as the chrysanthemum, which also represents joy and optimism.
"The one with the reunion"
When you've been friends since school, but somewhere along the way, you've lost touch. BUT, thanks to an accidental (or not so!) like and comment on a recent pic, you've reconnected, and things feel like they haven't changed. Peonies are the perfect flower to celebrate a friendship reunion, as they represent good luck, love and honour…and bashfulness (which you may be feeling for not speaking for so long!).
"The one when you've made it an entire decade"
10 years of friendship is a significant milestone to reach. You may have had your ups and downs and done a lot of growing up over this time, but your friendship is now stronger than ever. This friendship milestone should be celebrated with yellow roses, which are known to signify sincerity and gratitude, plus a vaseful of sunny roses will be just the thing to brighten up their insta feed!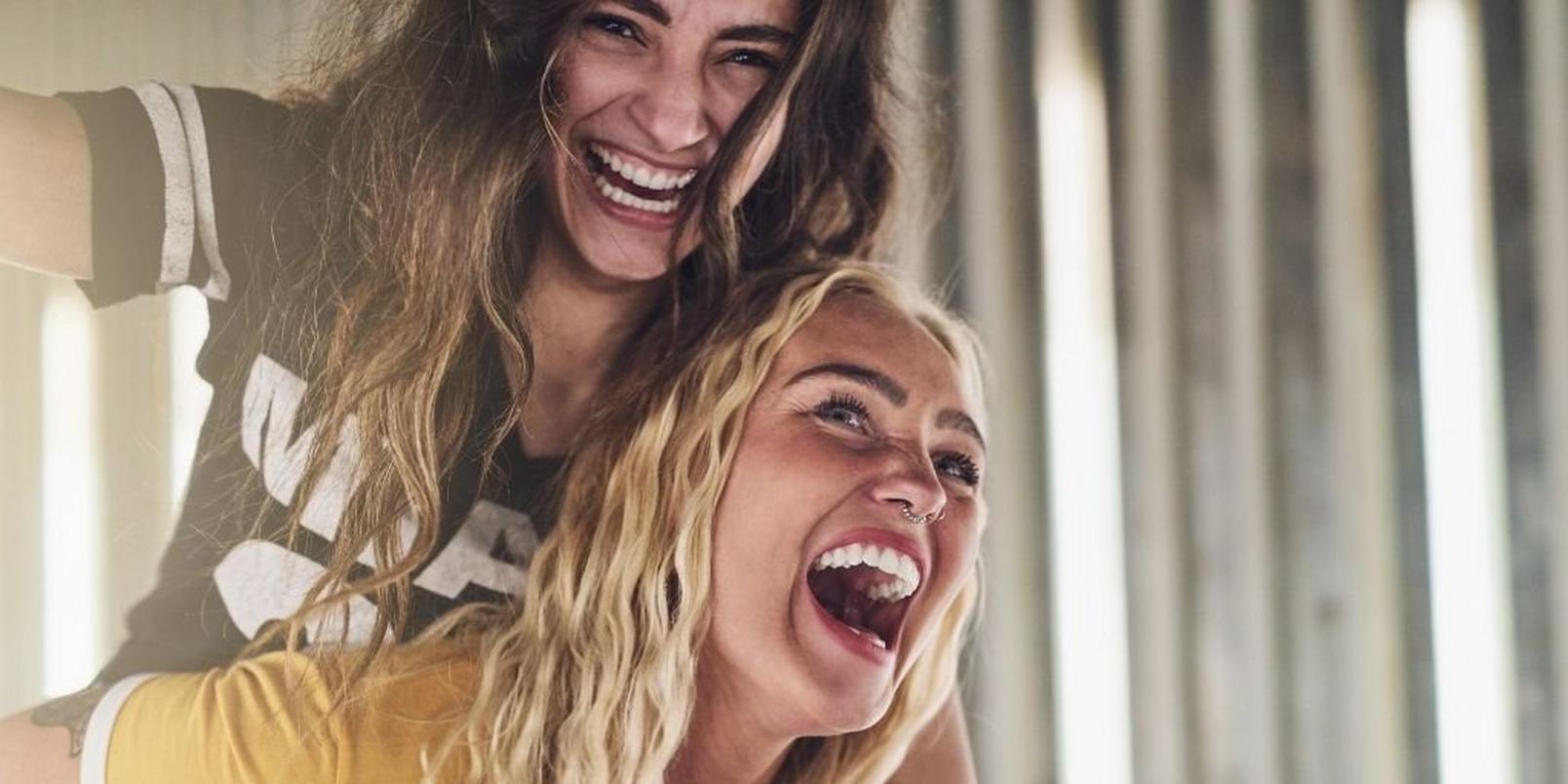 "The one when you've been friends longer than you've known your partner"
Sometimes in life it's good to remember that whilst you've maybe found "the one", you shouldn't forget the love you already have with your BFF. When you've known a friend longer than the time you've been with your partner, your friendship flower should symbolise trust and loyalty – and what better way than with a red tulip, which also represents "perfect love".
"The one where you've been together for over 25 years"
Your friendship has lasted the test of time, and what better flower to celebrate your friendship, than a sunflower. Sunflowers are incredibly long-lasting and signify loyalty, which together are also the makings of a perfect friendship.
"The one for the friend who always has your back"
When you've ever gone through a break-up, rough time at work, or just in need of some TLC, there's always that one friend who is there for you through thick-and-thin. This kind of friendship should be celebrated with anemones, which symbolise appreciation and are thought to protect you against evil forces.
"The one for the unexpected friendship"
Whether a colleague has turned into your "work wife", or your neighbour is your new evening drinking buddy – an unexpected friendship can turn into a friendship for life. Your friendship should be celebrated with freesias, as these symbolise thoughtfulness.