Winter wedding flowers
20th August, 2021
The ultimate guide to winter wedding flowers
Winter weddings are incredibly special occasions, especially if you make the most of the time of year to give your big day an extra sprinkle of seasonal magic. Crisp weather, warm festive lighting and cosy wedding receptions full of family, friends and laughter can make winter one of the best times of year to have your wedding.
Getting married at this time of year is an opportunity to stand out and have a big day with a difference. And to make it extra special, there's nothing better than ensuring your decoration embodies the season perfectly. Winter wedding flowers are just one way to bring your unique theme to life at this time of year, with plenty of stunning seasonal florals to choose from.
So, whether you're planning your nuptials at New Year or want to tie the knot near Christmas, we've gathered a few of our top flower ideas for creating a perfect winter wedding aesthetic to help you craft your perfect day.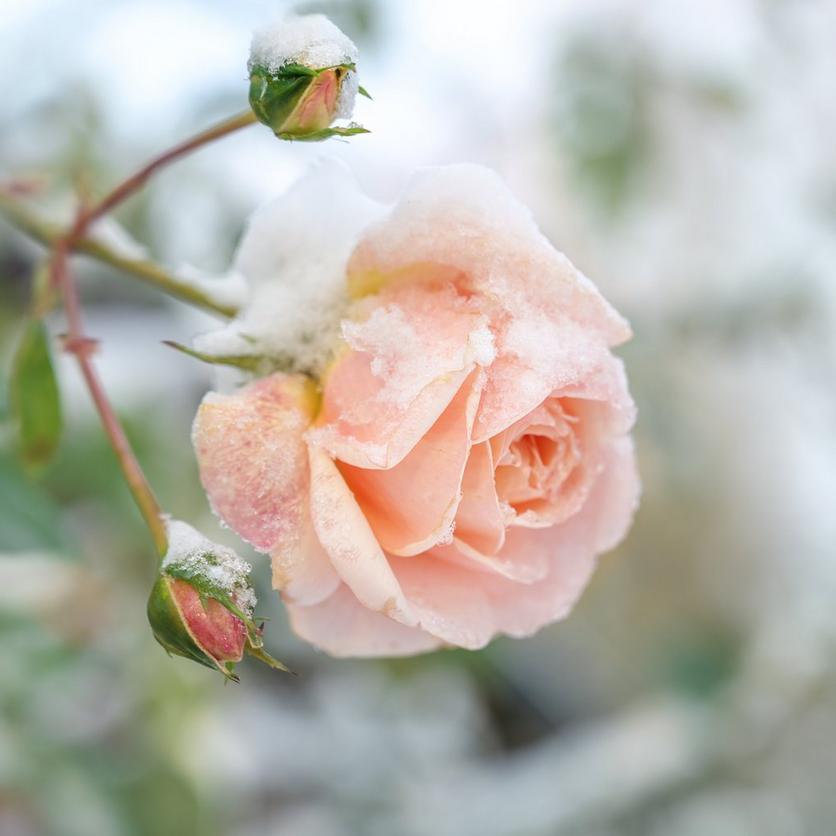 Frosted florals
A frosty winter wedding draped in snow and evergreen foliage is one of the more traditional winter wedding aesthetics. Picture a winter wonderland with woodland themes and ornate flower arrangements aplenty.
Frosted doesn't have to mean cool-toned, either. Choose a warmer palette bristling with white and cream roses, spray roses, wax flowers and camellias for something a little different.
Or why not update this theme with a simple, contemporary wedding bouquet made up of winter flowers such as snowdrops? Dainty and romantic, they look stunning wrapped together with a neutral ribbon or tucked into the groom's suit to tie your looks together.
Rustic
Rustic weddings are very popular, thanks to their warm, earthy tones and natural accents. Venues with exposed brick and wooden fixtures are ideal for a rustic winter wedding aesthetic, giving you a neutral backdrop to introduce winter flowers into.
For your winter flower wedding bouquet, white roses and large gerbera daisies make a wonderful base, with baby's breath sprinkled throughout. For winter colour palettes with dark, moody accents, wax flowers have a beautiful rich centre that can really help make this theme pop. Pinecones, earthy foliage and bunny tails also make delightful companions for rustic bridal bouquets.
Festive charm
The festive theme might be one of the first things you think of when you imagine winter weddings. For those who love the festive season, bringing these familiar colours, textures and senses to your wedding might be your idea of a dream come true. Cosy, inviting and full of joy, it's easy to see why.
To bring your festive winter wedding flowers to life, introduce rich velvety flowers to your arrangements. Seasonal winter flowers like red roses, amaryllis and poinsettias are your stars here, punctuated with festive berries, holly and ivy. Deeply romantic, these flowers represent love and hope – the perfect sentiments for a newlywed couple.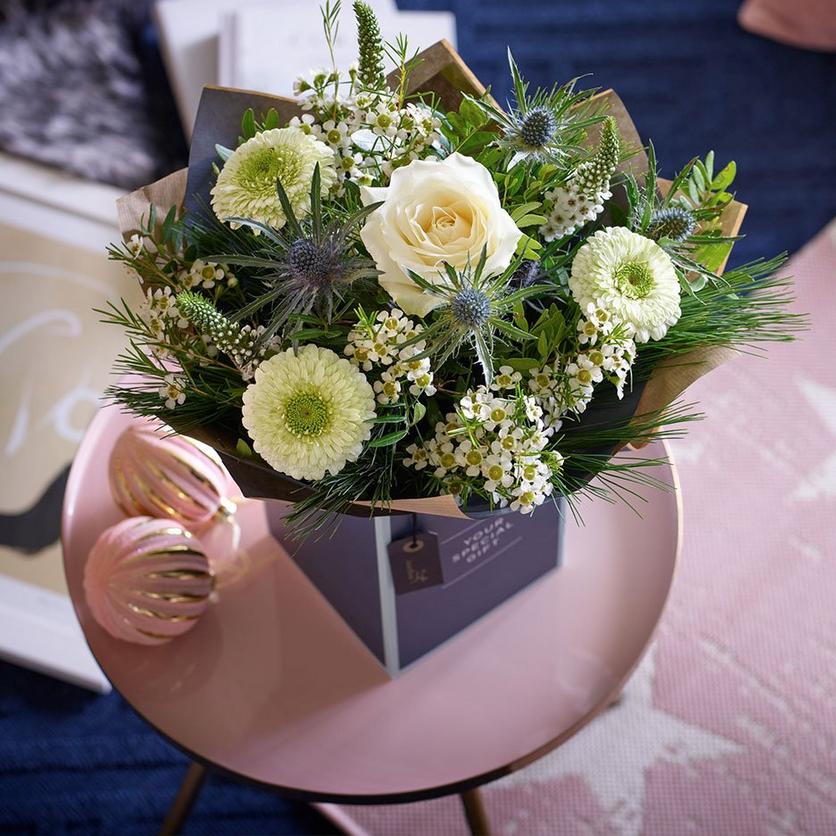 Modern romantic
Your winter wedding doesn't have to lean into the festive ties to this season. Rather, it may be the opposite. If soft, modern neutrals are more your idea of a perfect wedding theme, there are plenty of gorgeous flowers to complement your winter wedding.
Subtle neutrals make for timeless winter wedding flowers. Plus, they're easy to introduce throughout your wedding to create a cohesive theme. Think soft cream and peachy roses, muted eucalyptus and pastel carnations.
For contemporary winter flowers for your wedding bouquet, keep it clean and simple with a delicate bunch of sweet peas, all-white tulips or calla lilies. These also make for stunning winter wedding flower centrepieces if you prefer to stick to a choice selection of flowers.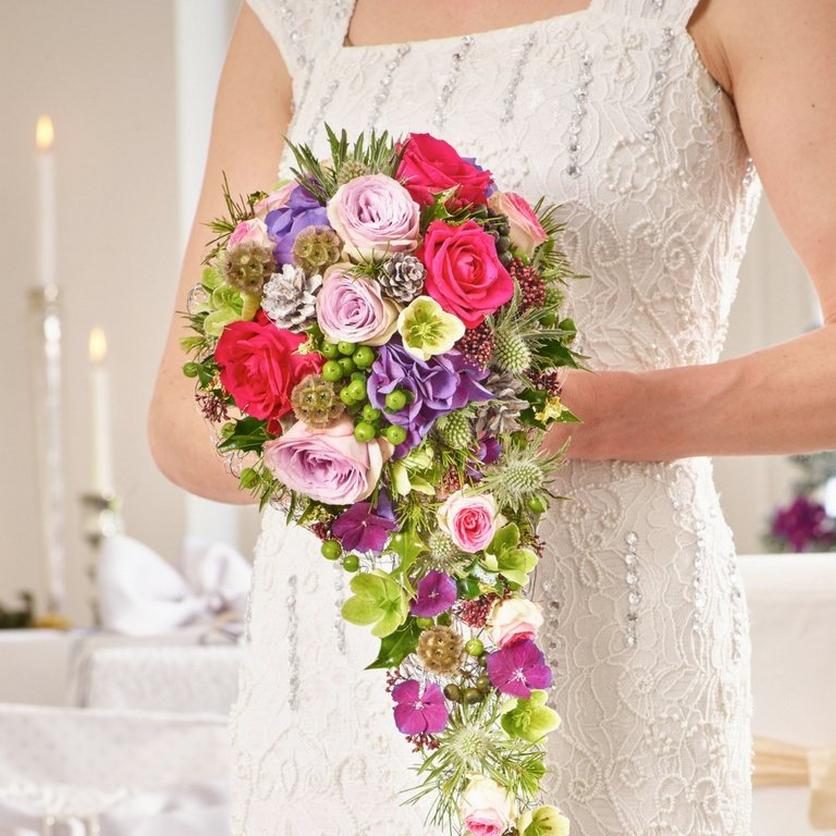 Jewel-toned
Whether you lean into the bohemian aesthetic or prefer things classic but colourful, inspire warmth and romance with jewel-toned florals for your winter wedding.
Red and orange roses, burgundy foliage and wax flowers are perfect for a warm pop of colour. You can also introduce pink, purple and blue blossoms such as irises, carnations, anemones and tulips. Add thistles to the bouquet to make your flowers look whimsical and like they've been picked fresh from the garden.
Make a statement with bright winter wedding flowers or choose a muted, jewel-inspired colour palette to suit your theme.
Tips for a winter wedding
Planning your winter wedding will mean you need to think about more than just the flowers, though that's definitely one of the most exciting parts. Here are some of our top tips for nailing the winter wedding theme.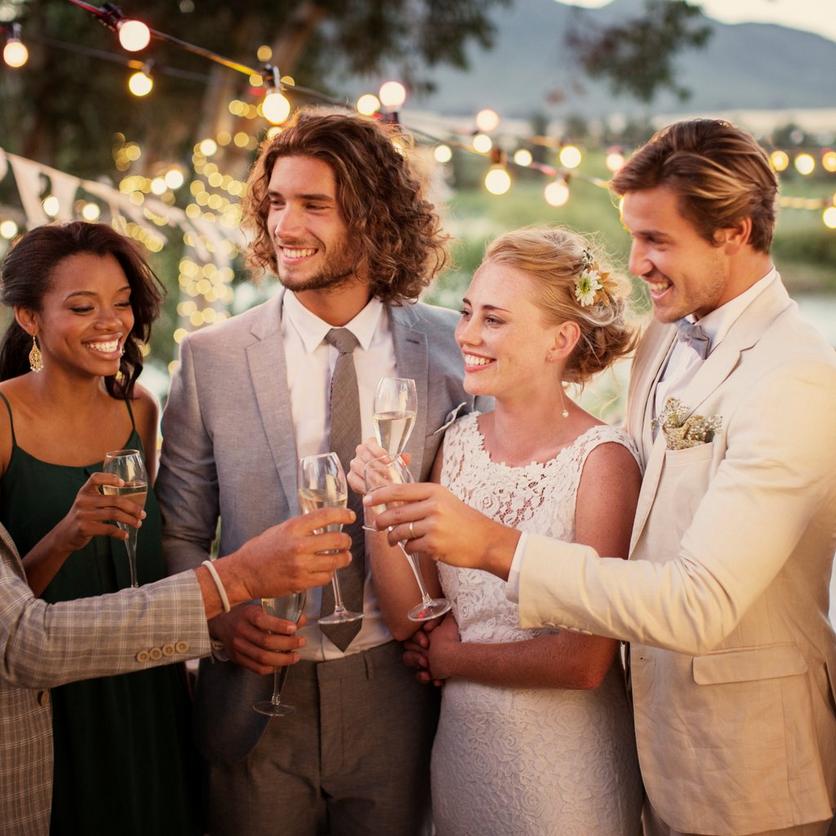 Venue
As the weather gets colder, it's no surprise that your winter wedding will probably mostly take place indoors. This makes your venue choice even more important. You'll need a warm venue with plenty of attractive spaces for taking photos and enjoying your reception.
Winter wedding flowers can help transform your wedding venue into the cosy wedding of your dreams. Drape flowers over every staircase, mantle and dining table, or dot with foliage at every turn.
Our recommendations for a wonderful winter wedding venue include:
Somewhere to keep coats organised.
An inviting blanket box for guests to help themselves if they need to keep warm.
Outdoor heaters and fire pits for added warmth and ambience.
Finding the perfect winter lighting
Winter is often associated with warm, toasty lighting punctuated with festive lights and candles. Bring this familiar comfort and ambience to your big day with plenty of mood lighting.
Whether it's a feature wall made up of twinkling fairy lights, glass jars with lights inside on every table or a sparkling dancefloor to dance the night away, these little accents are what make your wedding day feel magical at this time of year.
When day turns to night during your reception, why not wrap up warm and celebrate the happiest day of your lives with fireworks or sparklers outside? It's a golden photo opportunity, perfect for getting the whole wedding party involved.
Table arrangements
It's easy to tie in winter wedding flowers with your table arrangements, whether you have a large selection of flowers or just a few of your favourites. Using lots of foliage rather than flowers might also be ideal if you're on a budget, while still carrying the winter theme.
Orchids make wonderful winter wedding flower centrepieces for guest tables, the head table or a sweetheart table for just the two of you. Typically available all year round, they come in a range of colours to blend with your wedding aesthetic. Classic white orchids are the most versatile, almost as elegant as the bride. Or you can choose from a variety of stunning colours such as blue, purple and pink.
Feeling inspired? Plan your big day to perfection with winter wedding flowers and bring your dream wedding to life. There are so many ways to express yourself, whether you're inclined towards cool or warm tones, throwing a big white wedding or an intimate gathering.