60th Birthday Flowers
Know someone special who's turning 60? Spoil them with a beautiful bouquet of fresh flowers. Our gorgeous blooms come with added WOW-factor and are delivered directly to their door. So you can surprise someone special on their birthday (even if they did say they didn't want a fuss)!
Birthday Related Links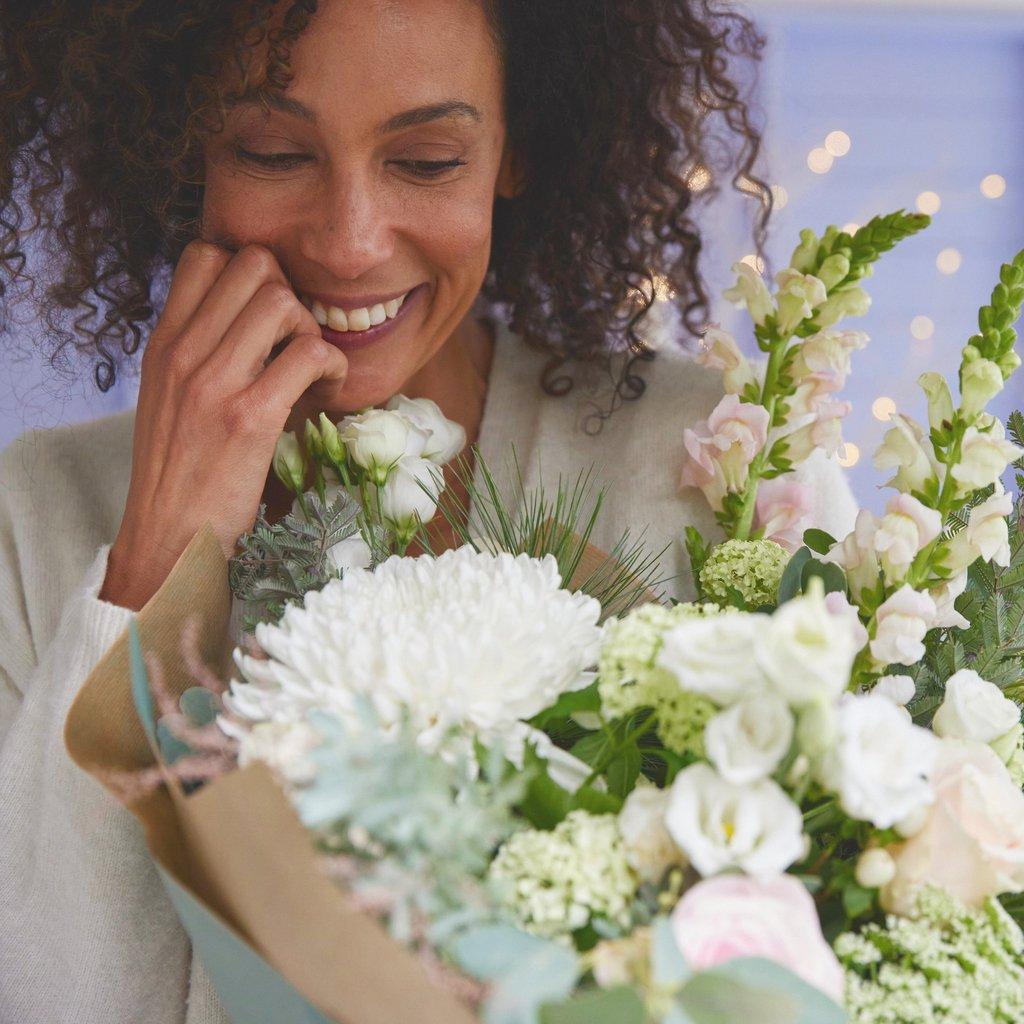 One-of-a-kind bouquets are the perfect way to remember that special day.
Designed and created exclusively for you by our local artisan florists
Delivered by hand
Send personalised flowers to your loved one and trust our florists to make it even more special
FLOWERS THAT SAY 'HAPPY 60TH BIRTHDAY'
When it comes to birthdays, 60 is a pretty big deal. So it's time to pull out all the stops and make this the best one yet!
Bright? Check. Beautiful? Check. Show-stoppingly gorgeous? Check. We only use the freshest flowers for our 60th birthday bouquets, so they're packed with the most incredible colours – think bold fuchsias, dreamy lilacs, and cheerful yellow roses!
Need your flowers ASAP? Order by 3pm to get your bouquet delivered on the same day. Alternatively, explore our range of next day and nominated day delivery options to find the perfect time for you. Sending your blooms from further afield? Take a look at our international delivery options.
Content Articles
60th Birthday Flowers FAQs
Can I customise my 60th Birthday flowers?
Our expert florists handcraft each bouquet with the freshest available flowers, ensuring that every arrangement is a unique work of art. We understand the significance of celebrating a 60th birthday, so if the recipient has specific color preferences or favorite flowers, please include a note when placing your order. We'll make every effort to incorporate their choices. Personalisation adds a special touch to your gift, and we're also happy to include a heartfelt 60th birthday message on your behalf. Need help with your message? No problem! Explore our collection of inspirational birthday messages and quotes.
Can I send my 60th Birthday flowers internationally?
Yes, we offer international delivery options for our bouquets, including same and next day delivery to select countries. The availability of delivery options varies based on the destination country. For example, same-day flower delivery may not be possible to countries like Australia due to time zone differences. However, when sending flowers to other countries like Spain, France, Germany, the USA, and more, same-day delivery is available. To get more information about international flower delivery to your chosen destination, simply visit our international flower delivery section and select the country.
What flowers are ideal for a 60th birthday gift?
When celebrating a 60th birthday, consider flowers like elegant roses, graceful lilies, or a sophisticated mixed bouquet. These blooms convey a sense of timeless beauty and celebration, making them perfect for marking this significant milestone.