Occasions

Funeral & Sympathy

Flowers

Plants & Gifts

International

Same Day

Hand-crafted by a local artisan florist in Bedfordshire
Search for flowers for my date and postcode
Flower Delivery in Bedfordshire
"We believe every floral arrangement should be a treat for the senses. The delicate fragrance that comes from the freshest blooms. The sight of stunning flowers carefully tied with matching ribbon. The personal touch of a hand-written message. For over 90 years our experienced florists have perfected the art of making every bouquet as perfect as the last.
For design ideas, our Bedfordshire florists can look up at the Whipsnade Tree Cathedral, created entirely from trees, hedges and shrubs. Take in the breathtaking landscape of the Dunstable Downs with its chalk grasslands and abundance of plants and wildlife. And be inspired by the 300 year old splendor of Wrest Park, with its French, Dutch, Italian and English gardens of rose bushes and tulip trees, stately Jeffrey pines and dramatic passion flowers.
Whether you're ordering a bright and beautiful bouquet with champagne and chocolates, or elegant 'sympathy' flowers – at Interflora we'll create exactly what you're after, and deliver your original masterpiece in as little as three hours."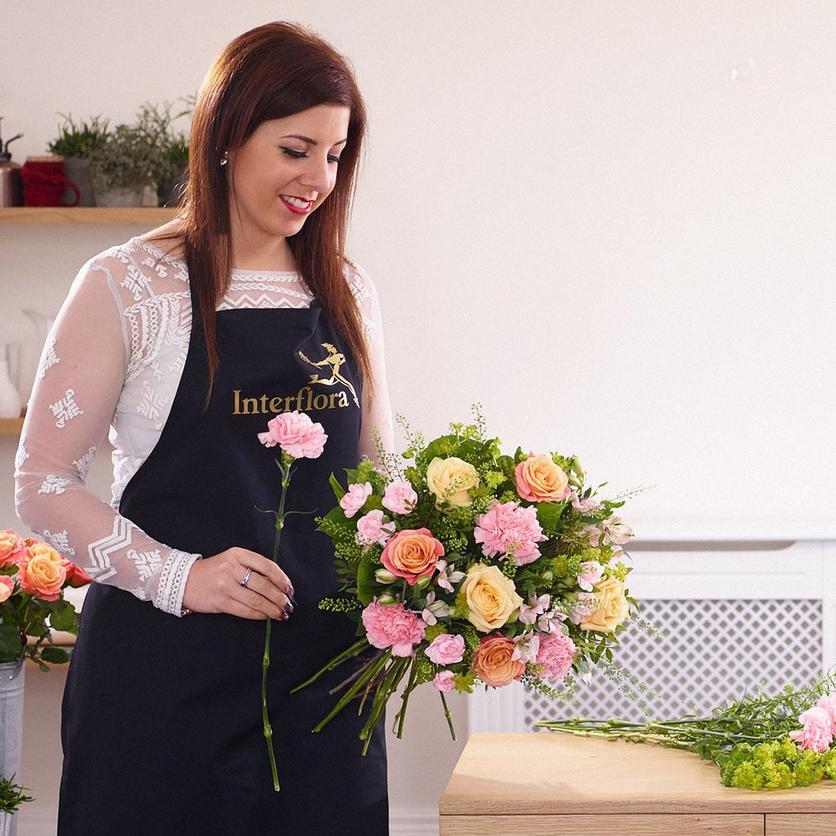 Find a local florist to craft your bouquet
Whatever the occasion, we're here to help. From birthdays to anniversaries or simply just because, we deliver flowers across the UK and even overseas.
Over 900 local florists nationwide
Every bouquet is created by an experienced artisan florist.
No lost bouquets here, these are made to wow them on the doorstep.
We guarantee all our flowers will be fresh for 7 days at least.
Our bouquets are created by local florists. Long live the high street!