Occasions

Funeral & Sympathy

Flowers

Plants & Gifts

International

Same Day

Hand-crafted by a local artisan florist in Middlesex
Search for flowers for my date and postcode
Flower Delivery in Middlesex
"From delicate bridal bouquets to exotic designs filled with colour, finding that perfect blend of fragrant flowers and lush foliage comes from years of experience. At Interflora, our florists have been crafting beautiful floral arrangements for over 90 years, and know just how to hit the right note.
Close to the cosmopolitan culture of London, but surrounded by natural beauty, Middlesex florists enjoy the best of both worlds. While Richmond Park is dotted with ancient oaks and covered in grassland, walkers can see all the way to St Paul's Cathedral from King Henry's Mound. In summer, the wildflower meadows and rose gardens in Osterley Park come to life. While the Middlesex county flower, the wood anemone, is best spotted in spring.
Interflora flower shops across Middlesex are filled with scented blooms all year round. Whether it's a winter wreath or summertime basket, our skilled florists cherry-pick only the freshest, seasonal varieties – and hand-wrap with care."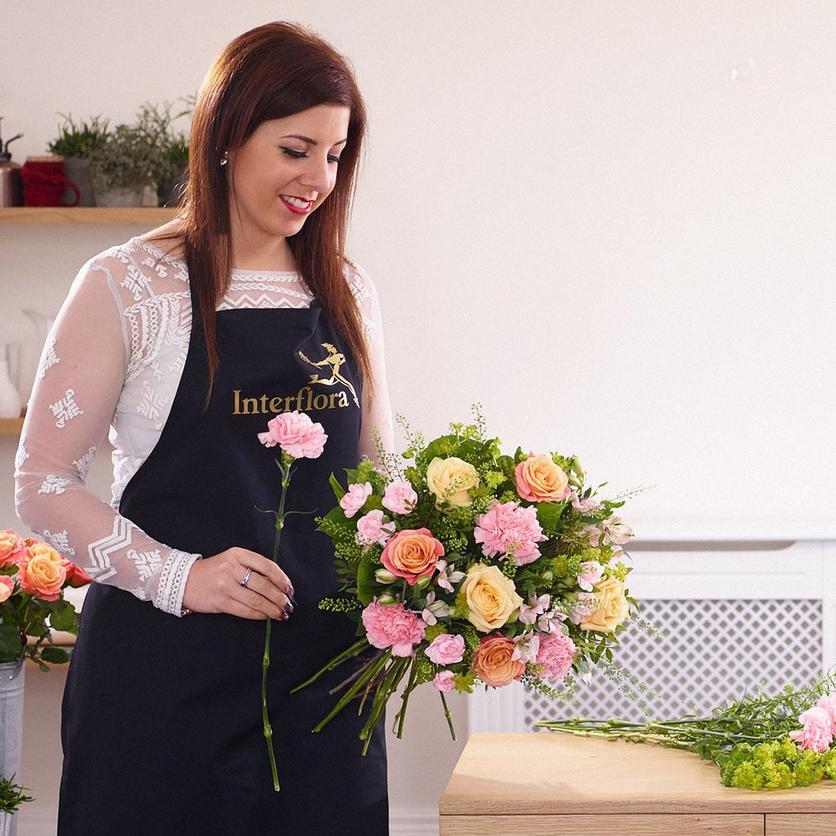 Find a local florist to craft your bouquet
Whatever the occasion, we're here to help. From birthdays to anniversaries or simply just because, we deliver flowers across the UK and even overseas.
Over 900 local florists nationwide
Every bouquet is created by an experienced artisan florist.
No lost bouquets here, these are made to wow them on the doorstep.
We guarantee all our flowers will be fresh for 7 days at least.
Our bouquets are created by local florists. Long live the high street!