How we do flowers
No production lines. No factories.
Every single one of our bouquets is hand-crafted and hand-delivered by a local florist on the high street - because that's the only way to guarantee gorgeous blooms that'll knock their socks off.
Why choose hand-crafted by florist?
When it comes to show-stopping flowers, production lines just don't cut it. A bouquet should be special, considered, made with love and the freshest flowers, chosen for their meaning and beauty. That's why every single one of our arrangements is made by hand on the high street. You choose the colour scheme, style, and occasion and our skilled florists will craft a masterpiece, stem by stem. Your special someone is one-of-a-kind - their blooms should be too.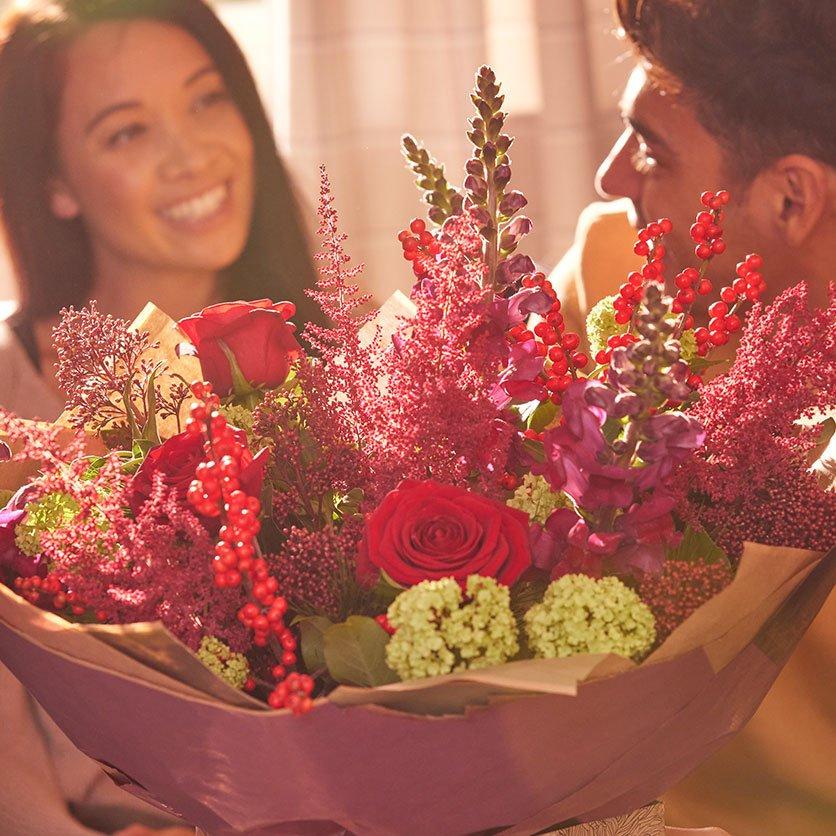 "It was the best bouquet I have ever bought.
I normally choose the flowers but from now on I'll leave it to the professionals."
Andrew
How it works
It really couldn't be easier, just follow these three simple steps:
Choose the type of gift you want to send to your special someone (further down this page you'll see the different types).
Choose the colour - neutral hues, vibrant brights or pretty pastels. If you're not sure, choose the 'surprise me' option and our florists will pick the perfect shades.
Tell us the occasion (you'll see this option right at the end, just before you place your order). All the details about your blooms, including the occasion, go to our florists so they can create a gift that's absolutely spot on.
Then all that's left to do is wait for a message from that lucky someone telling you how gorgeous the flowers are and how special they've made them feel.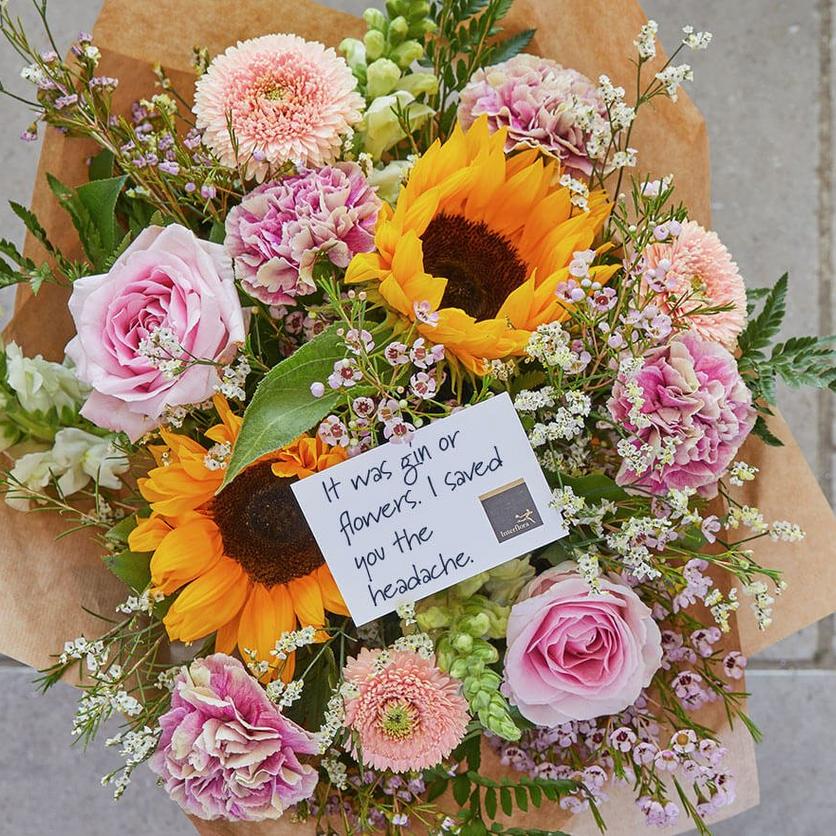 "The florist's choice of flowers was spot on for the occasion...
...they were seasonal, beautiful and lasted for days."
Beth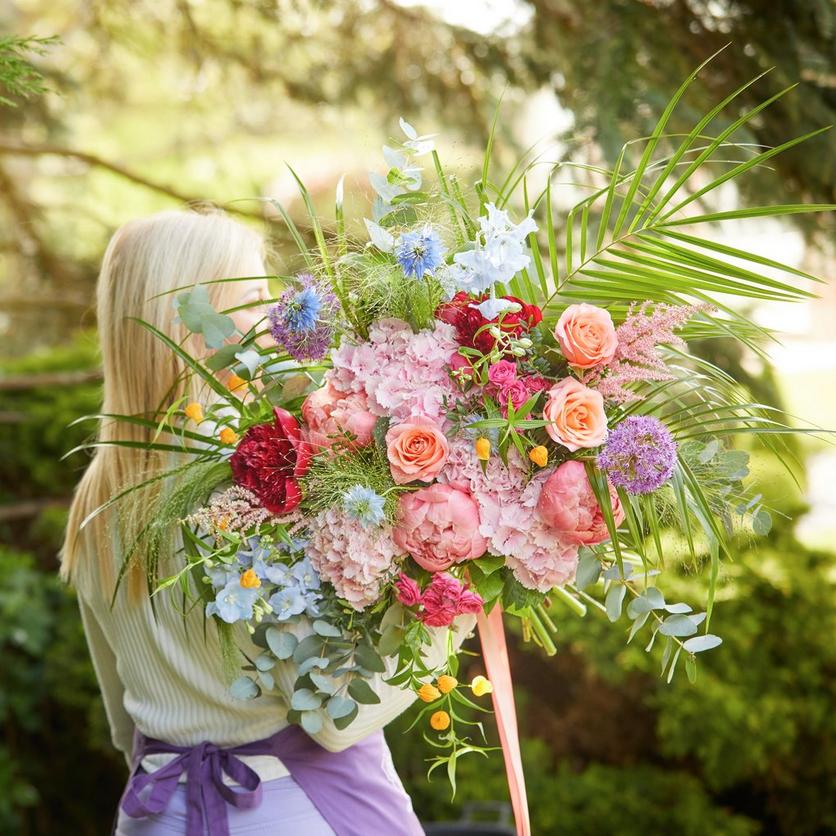 The Hand-tied
A hand-tied bouquet is just that - a bouquet tied by hand. It features gorgeous blooms carefully arranged in a loose spiral which balances colour and texture. Then it's beautifully wrapped in our eco-friendly packaging.
The Hand-tied with Vase
A classic hand-tied in a gorgeous vase. That means almost no effort when they arrive - all they need to do is pick the perfect place to show them off. And of course they'll be able to treasure the vase forever.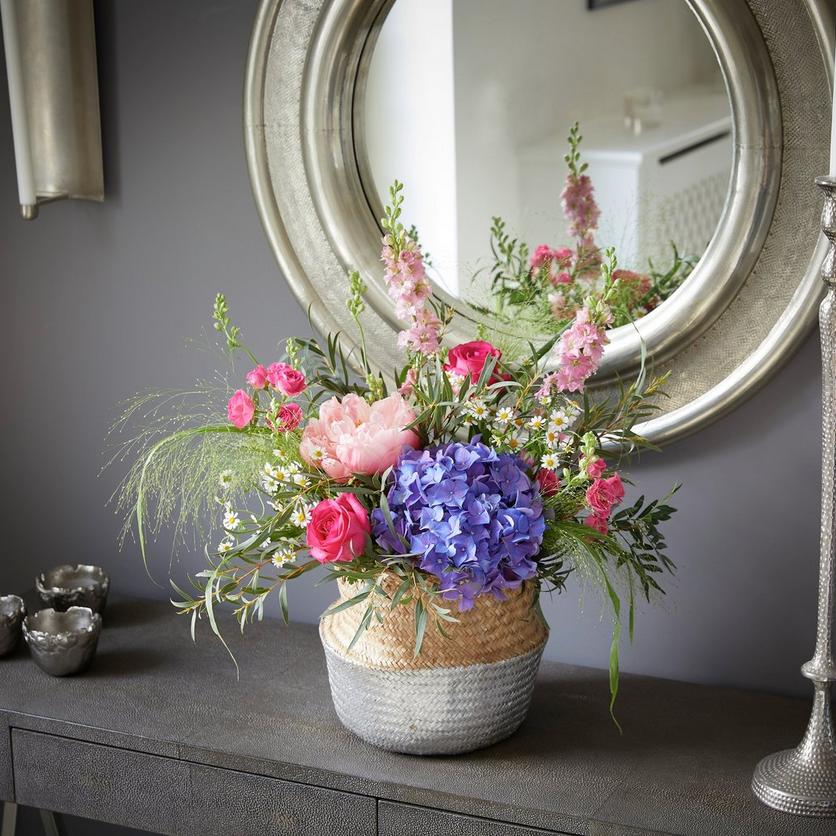 The Arrangement
A chic array of flowers carefully arranged in floral foam and presented in a stylish container (ideal for re-using). Unique, contemporary, and ready to be put pride of place the moment it arrives.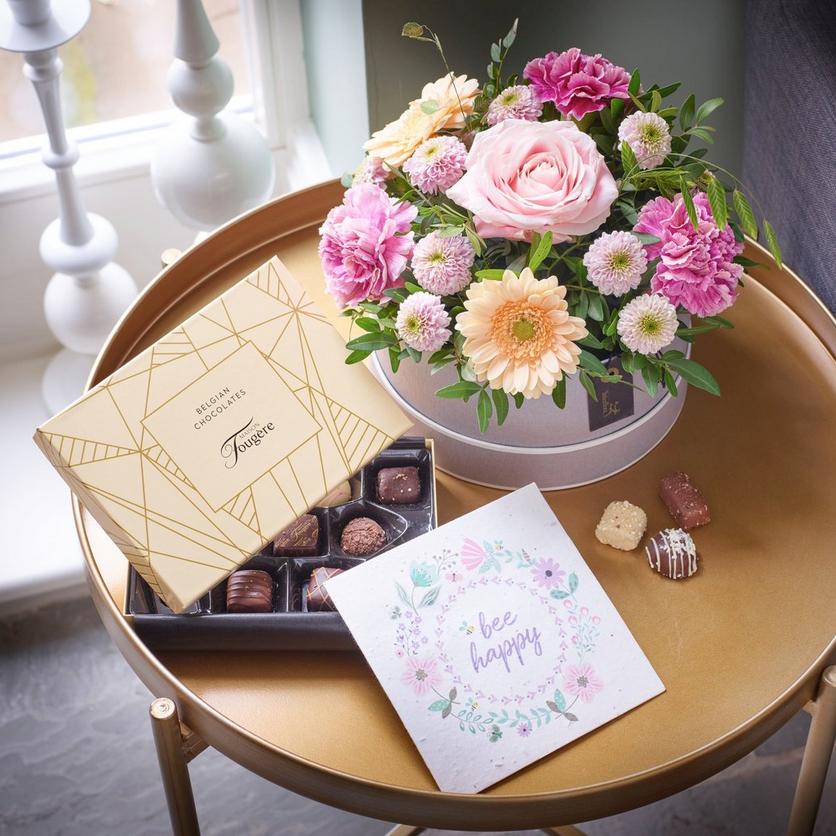 The Hatbox
We love an elegant hatbox, in fact we think it's better suited to holding blooms than hats! Flowers fill this lovely box beautifully - it'll transform any table, and the box makes for a lovely keepsake too.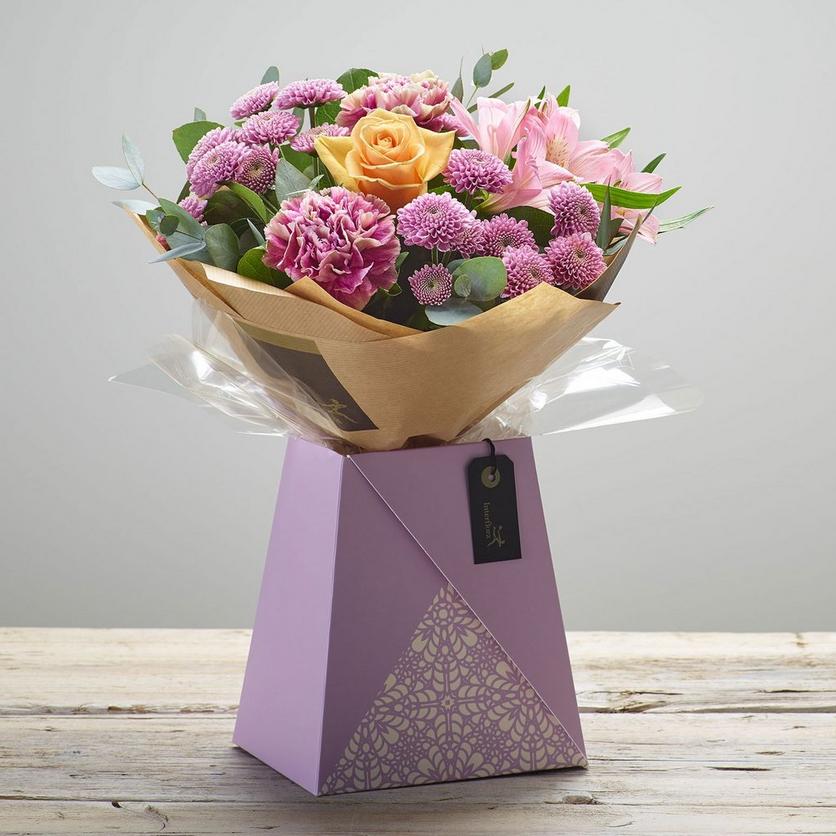 The Giftbox
A cute little hand-tied perfectly tucked in a gorgeous gift box. They say good things come in small (recyclable, eco-friendly) packages!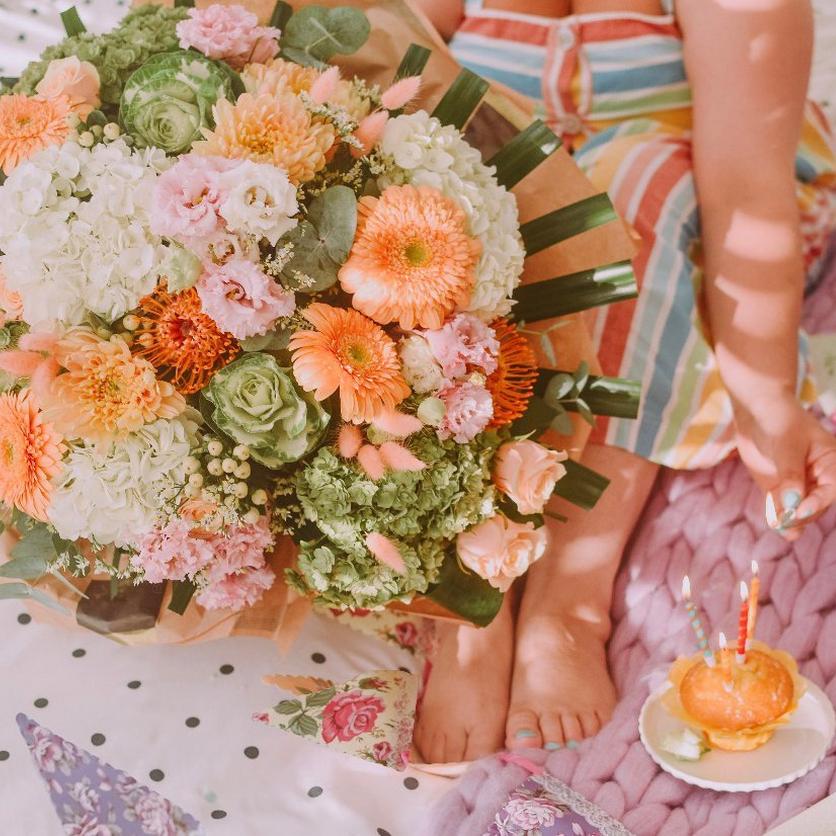 The Lily-free
We know lilies aren't for everyone - especially our furry friends - that's why we do bouquets without them. It'll be bursting with beautiful blooms but not a single lily.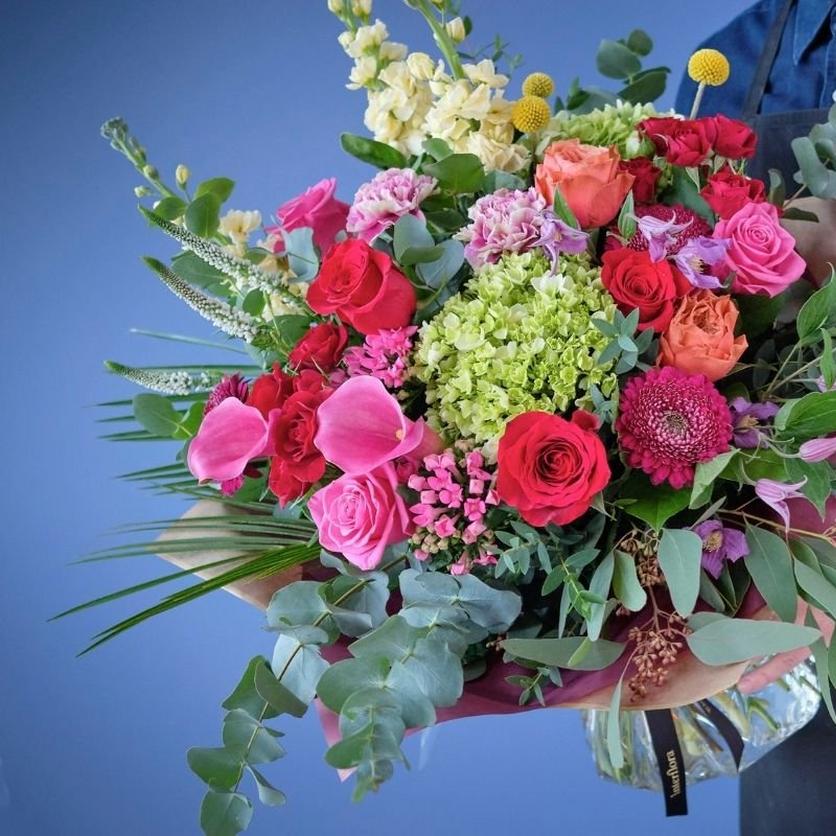 "I was slightly nervous about leaving the flower selection up to the florist but needn't have been.
The flowers were AMAZING. My friend was thrilled and when I saw them I wished I'd ordered a bouquet for myself!"
Jess
Loved by them...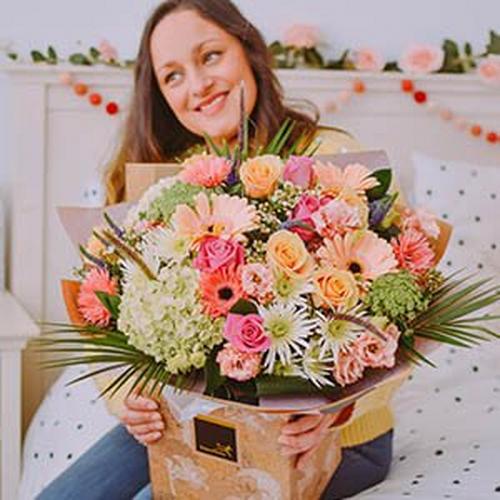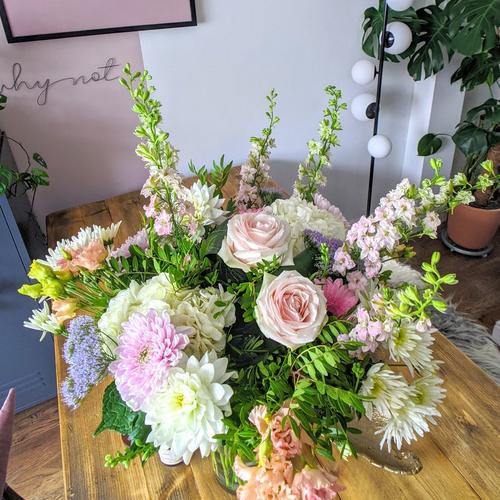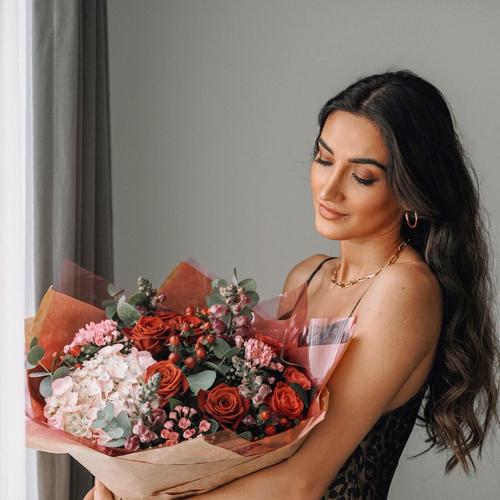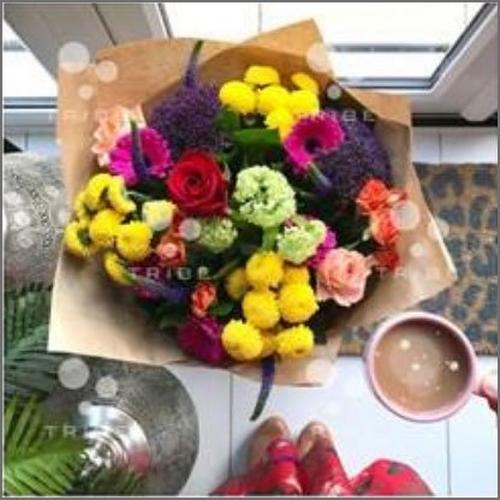 ... crafted by Florists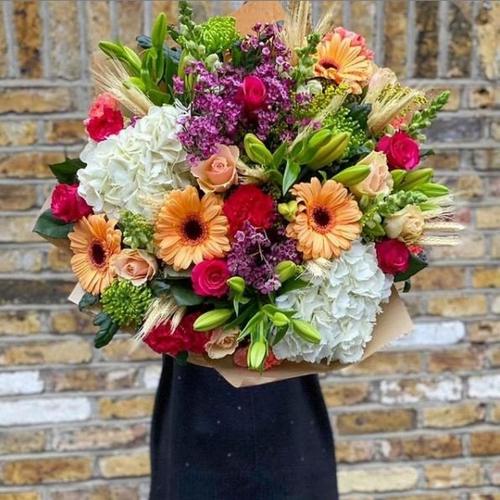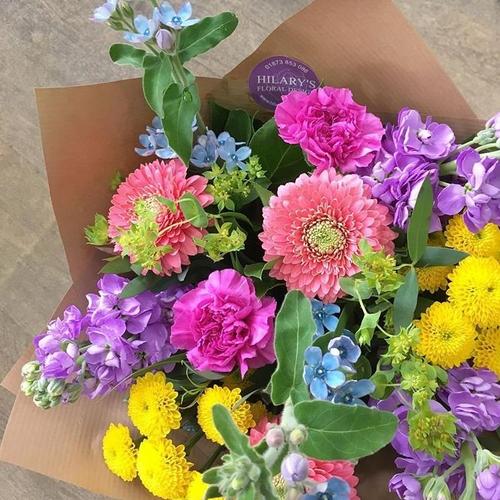 Hilary's Floral Design, Abergavenny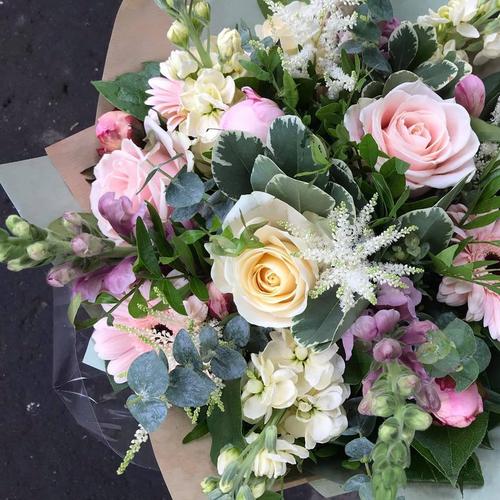 De Bloemist Van Nederland, Glasgow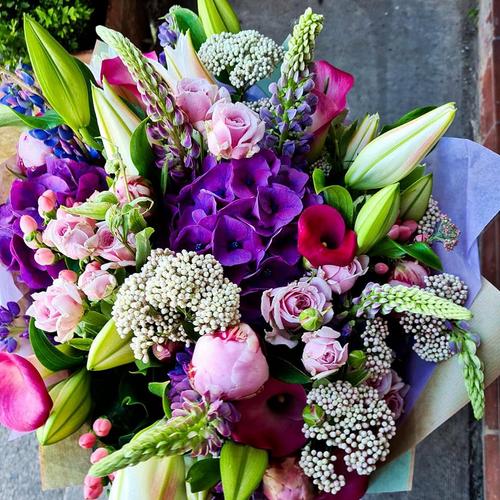 Take a Leaf Florist, York
Our Promise
You know the phrase "put your money where your mouth is"? Well, we will, every time. You see, we're so confident that your special someone will be bowled over when they get that knock at the door and see the beautiful blooms you've sent, that if they don't hit the mark - just let us know and we'll do everything we can to sort it, or the flowers are on us. It really is that simple.
Every bouquet is created by an experienced artisan florist.
No lost bouquets here, these are made to wow them on the doorstep.
Our bouquets are created by local florists. Long live the high street!