One of the purest, freshest and most romantic flowers around, it's no surprise that white roses are also among the most popular. Their neutral palette means white roses work fantastically as part of a mixed bouquet or minimalist single flower bouquet.
Learn more about what white roses symbolise and the best ways to use them in floral arrangements in this guide.
What do white roses symbolise?
White roses symbolise loyalty, purity, innocence, and reverence. They can also signify new beginnings and everlasting love, which is why they often feature prominently in bridal bouquets.
Brides will often choose to have white roses in their bouquets to symbolise eternal love, purity, and innocence. These stunning flowers complement a white dress wonderfully, and in a varied bouquet can help tie the colour palette together with neutral tones. White roses and rosebuds have an intoxicating scent and beautiful petal formation, which can look captivating as part of a bridal hairpiece. They're also often included in smaller bridesmaid bouquets to complement the bride's.
White roses are also commonly used to celebrate the birth or christening of a new baby due to their symbolism of innocence and new beginnings. They can also be used to signify remembrance, love and respect for a departed person as part of sympathy arrangements at funerals.

The history of the white rose
The white rose has been associated with the house of York since the Middle Ages, most notably around the Wars of the Roses. During the wars, those flying the white rose went to battle with those carrying the red rose of the House of Lancaster over claims to the English throne.
The conflict lasted for approximately 30 years, finally ending when Henry Tudor (Henry VII – father to Henry VIII), whose mother was of House of Lancaster, married Elizabeth of York. The Tudor rose with red and white petals represents the unification of the two houses.
During the Wars of the Roses, much of England declared for one house or the other. However, it's unlikely that the red and white roses were used as symbolism at the time. It's believed that the conflict gained its name from Shakespeare's play Henry VI, where the warring families choose different coloured roses from a garden.
The legacy of houses York and Lancaster lives on in the counties with their namesakes. Even today, you'll find the flag of a white rose on a blue sea flying proudly across Yorkshire, while the red rose on a yellow field is often seen flying in Lancashire.
Using white roses to decorate
White roses can be used to decorate for events and special occasions in a range of styles.
Standalone single roses
Using stand-alone white roses, create a minimalist and understated look with impact. This can work well in contemporary wedding venues.
Table centrepieces
Make a statement with your table centrepieces by including white roses. White roses are well suited for weddings in any season and can look just as beautiful in a spring bouquet as in winter. Their neutral tones work well with any colour scheme, whether you're going for bold, bright colours or delicate pastels.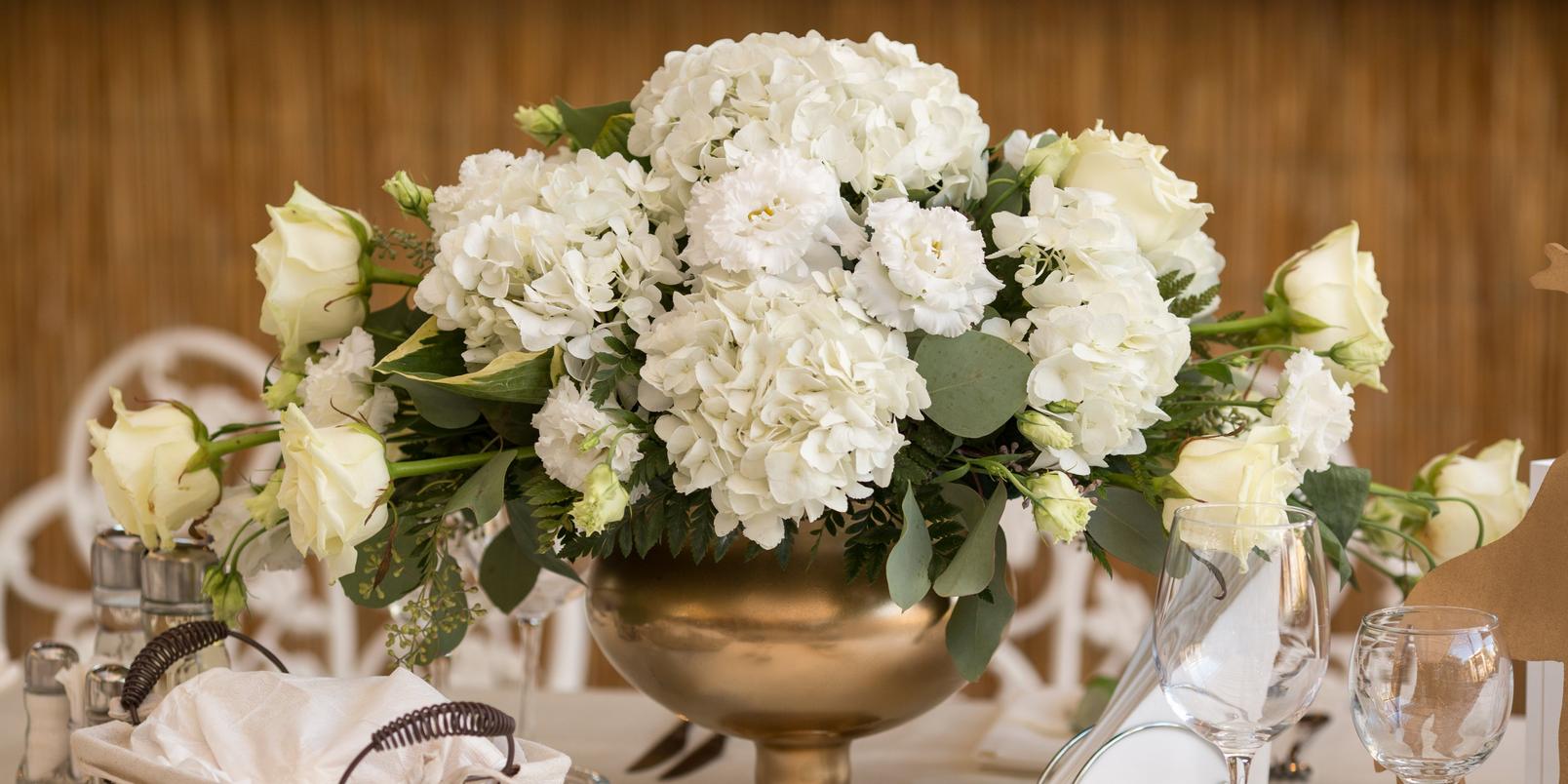 Petals on tables
White rose petals can look stunning scattered in the centre of tables. They make a big impact if you're using colourful tablecloths or opting not to use tablecloths at all.
Confetti
Capture an iconic wedding photo with cascades of white rose petals as your confetti. You can dry white rose petals yourself or buy them ready to use online.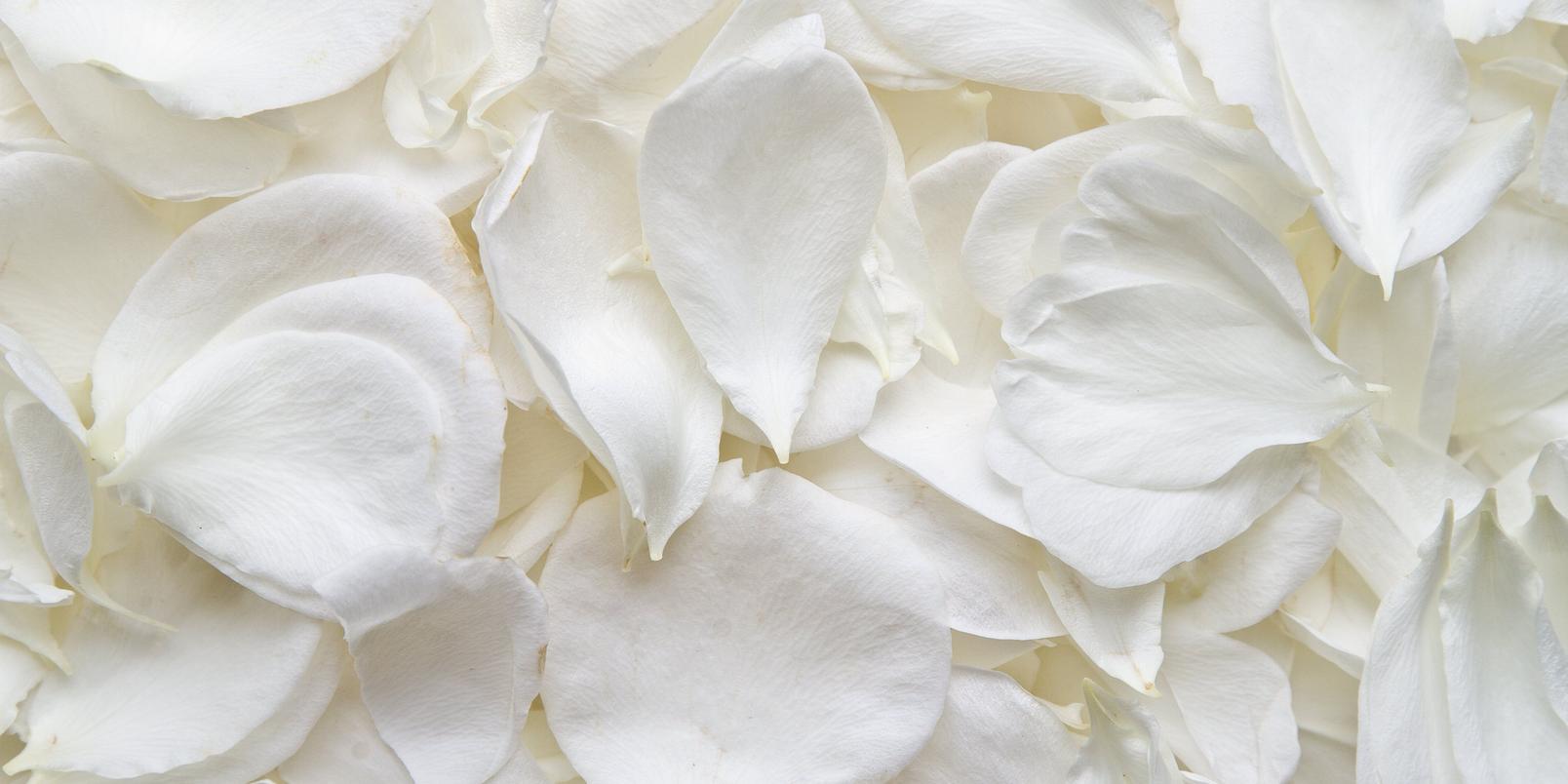 Wedding arches and backdrops
Use white roses to decorate a wedding arch or ceremony backdrop. Attach them loosely with lots of foliage for a more rustic and romantic look or create a flower wall to make a stunning statement.
Decorating cakes
A few artfully arranged white roses on a tiered wedding cake makes for a timeless and elegant look that will never go out of style.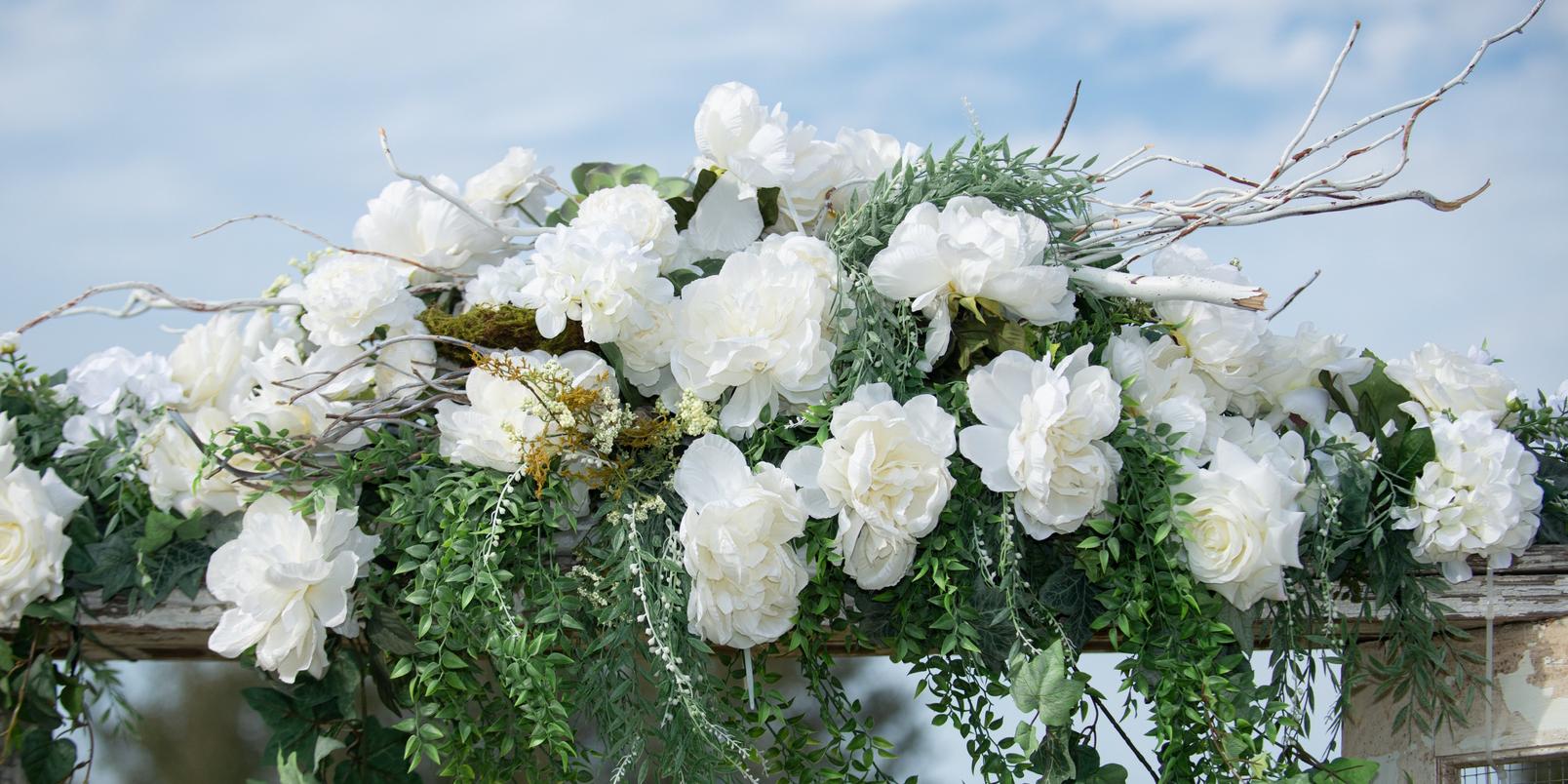 Crafting a white rose bouquet
White roses are incredibly versatile and can work in almost any floral bouquet style.
Standalone white rose bouquet
A standalone white rose bouquet is a classically stylish option for brides who want to make a minimalist statement. They work well with simple, understated dresses like satin sheath dresses, lace gowns and even contemporary white wedding suits or two-pieces.
White roses and foliage
For a more modern bridal bouquet, white roses really stand out against foliage. If you've chosen a bright, tropical colour palette, then bold, structured tropical leaves like palm leaves or monstera can make an impact next to white roses. If you're going for a more laid-back look, toned-down dusty eucalyptus can work wonderfully.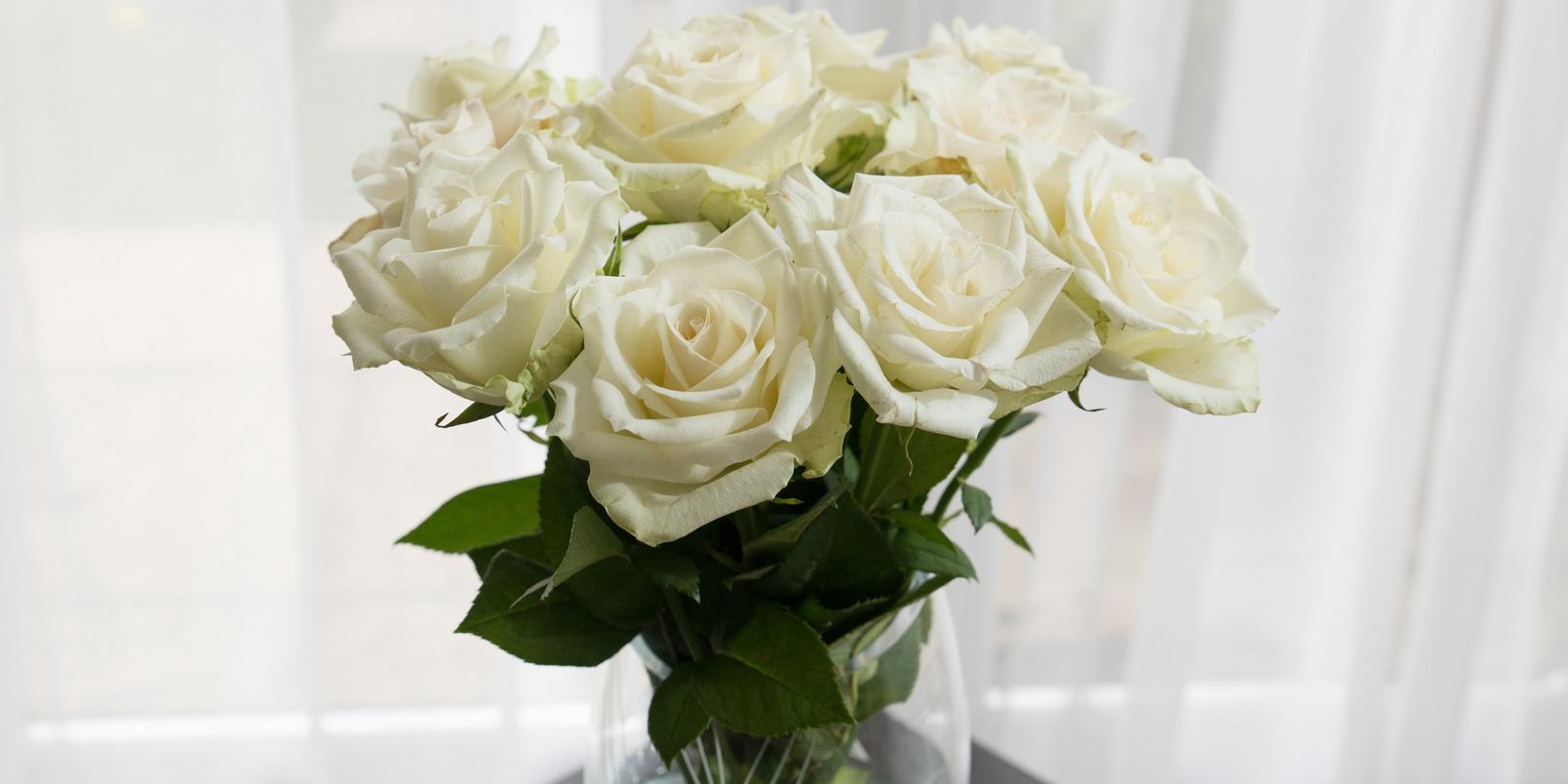 A nod to the English rose
In much the same way Scottish brides like to include thistles, many English brides choose to include red and white roses in their bouquets to represent patriotism and family ties. If you're marrying someone of another nationality, including their nation's flower alongside roses represents the unification of your two countries and families.
Pastel shades
Spring bouquets of pastel pinks, blues, yellows and purples can look stunning accompanied by white roses. Choose different sizes and shapes in your bouquet to add interest and texture.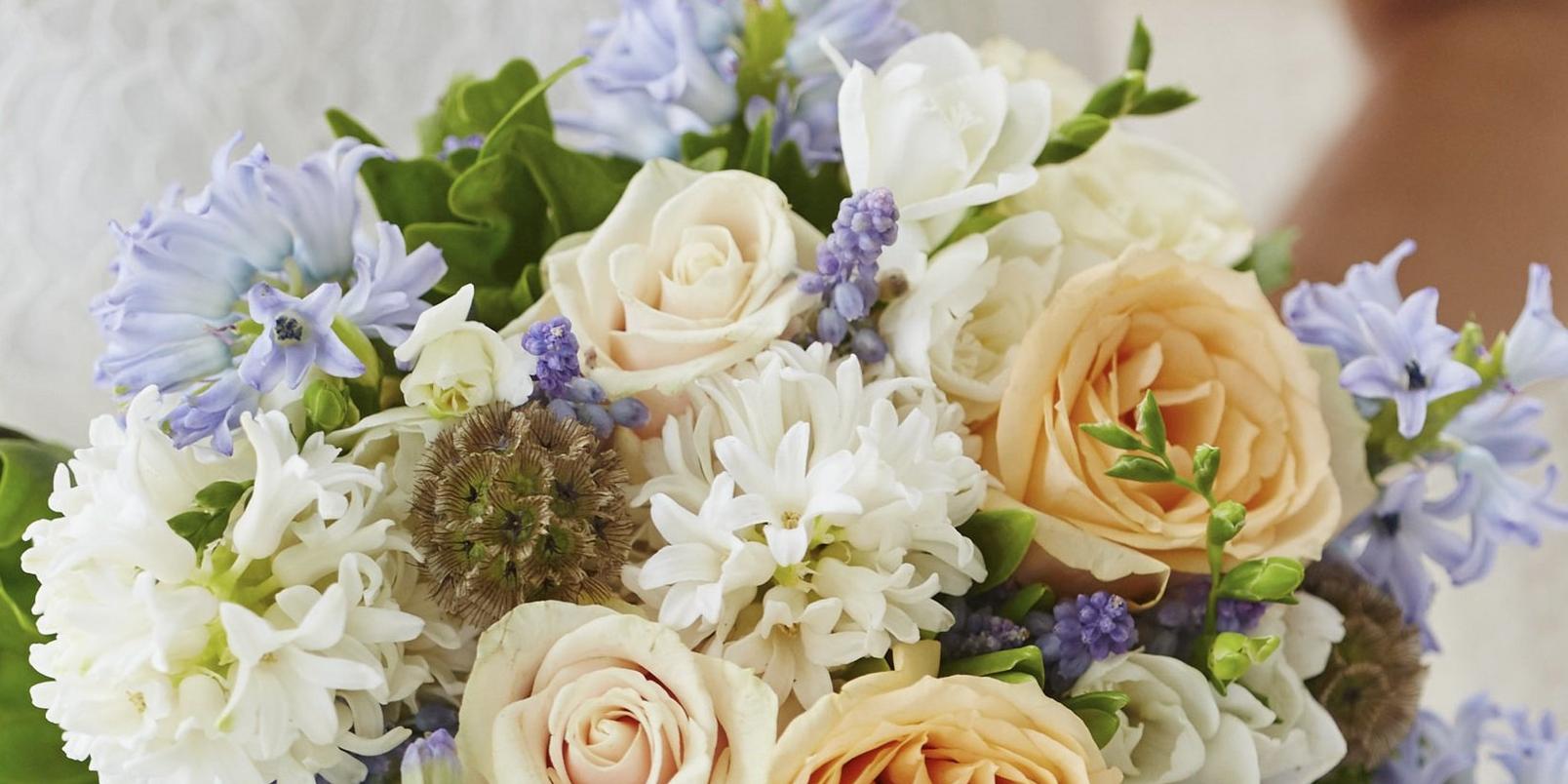 Whites and creams
From baby's breath and lilies to dried grass seeds and teasels, white roses can be paired with other shades of white and cream to create a crisp, elegant bouquet perfect for any season.
Festive colour palette
Paired with red roses and green spruces, white roses can look superbly festive. While the reds and greens are reminiscent of Christmas, white roses can represent ice and snow, and are guaranteed to look incredible against a snowy backdrop!