The Ultimate Guide to Statice
Also known as sea lavender and marsh rosemary, statice is a flowering plant that spans around 120 different species. They feature tightly packed flowers in a range of hues from pinks and violets through to deep purple and some that are white or yellow.
Statice are popular with gardeners as the leafy calyx that surrounds the flowers is also pretty and lasts far longer than any flower.
Statice meaning and symbolism
The longevity of statice flowers may be responsible for the fact that they have long been associated with memory and remembrance. At the peak of the Victorian fascination with floral communication, a gift of statice flowers was a way of showing someone that you were calling memories of them to mind.
In some cultures, statice are associated with success and often included in arrangements gifted to those that are sitting exams, interviewing for new jobs, or planning any other big life change. The flowers are thought to convey a message of positivity and optimism towards the recipient.
Different colours of statice flowers can have different meanings:
Blue – as a colour that represents loyalty and inspiration, blue statice are a good choice for close friends and relatives who offer enduring support.
Pink – always familiar as the colour of romance, pink statice are often included in engagement and wedding decorations, but they're also a great addition to a bouquet for a dear friend.
Purple – often considered the colour of extravagance, purple statice work well in striking arrangements aimed at giving the recipient a real treat.
Red – this can mean love and passion and can be included in wedding flowers and Valentine's bouquets.
White – as an enduring symbol of purity and innocence, white statice flowers can be a lovely gift for a treasured friend.
Yellow – yellow statice represent joy and happiness, so they're often given to celebrate new babies, new jobs, and any time a little positive energy is welcome.
Statice facts
Statice dry very well and are often used in dried arrangements where their lasting colour have earned them the name 'the everlasting flower'. As such, statice can also be used as a symbol of sympathy and given as a sign of lasting memories and affection.
Although commonly known as sea lavender, statice flowers aren't related to lavender but are often found near the sea as they thrives in salty soil and can grow in coastal locations that are too harsh for most other plants.
Statice is a plant of the genus Limonium, a Latin term for wild flowers that was coined by Pliny the Elder, who himself borrowed the term from the ancient Greek word for 'meadow'.
Statice are known for being 'deer-resistant' and are a popular choice with gardeners who need to adapt their planting to suit the local wildlife.
Statice grow well with companion plants such as hydrangea, artemisia, and upright sedum.
Statice plants can be evergreen or deciduous perennials and they are almost completely pest- and disease-resistant.
Statice flowers attract pollinators such as bees and butterflies.
Types of statice
The limonium genus includes more than a hundred different types of statice, including varieties that grow in almost every part of the world. As well as making a beautiful addition to any flower arrangement, they have also been prized as a culinary and medicinal ingredient.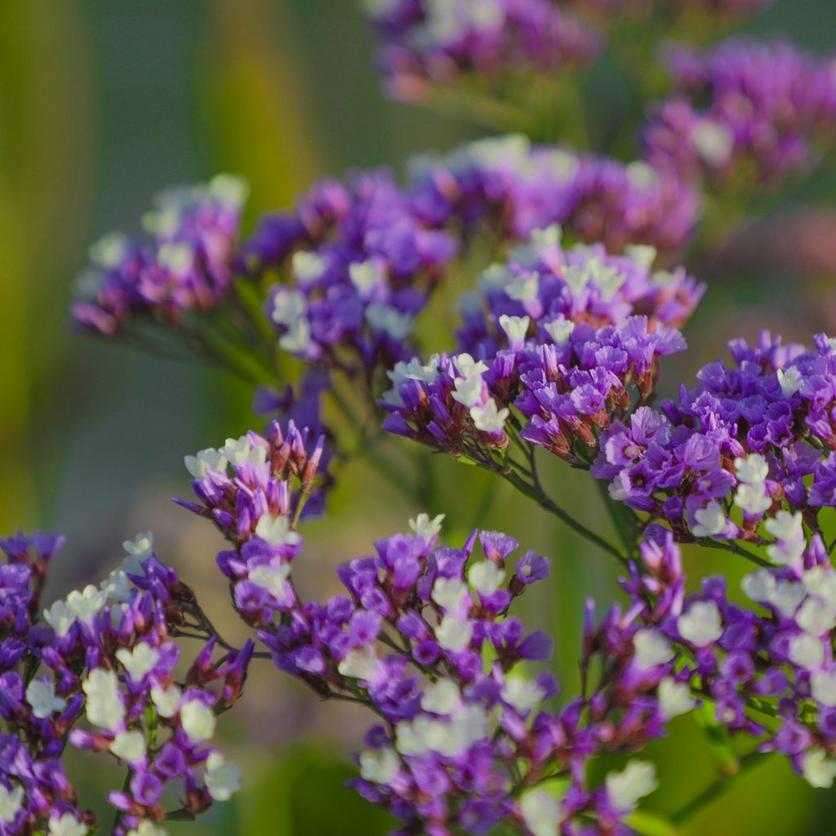 Purple statice
Some of the most popular varieties of statice are purple, including types known as 'Charm Blue', 'Emile Lavender' and 'Million Purple' and they tend to prefer dry, well-drained soil where they can be left undisturbed in order to flourish.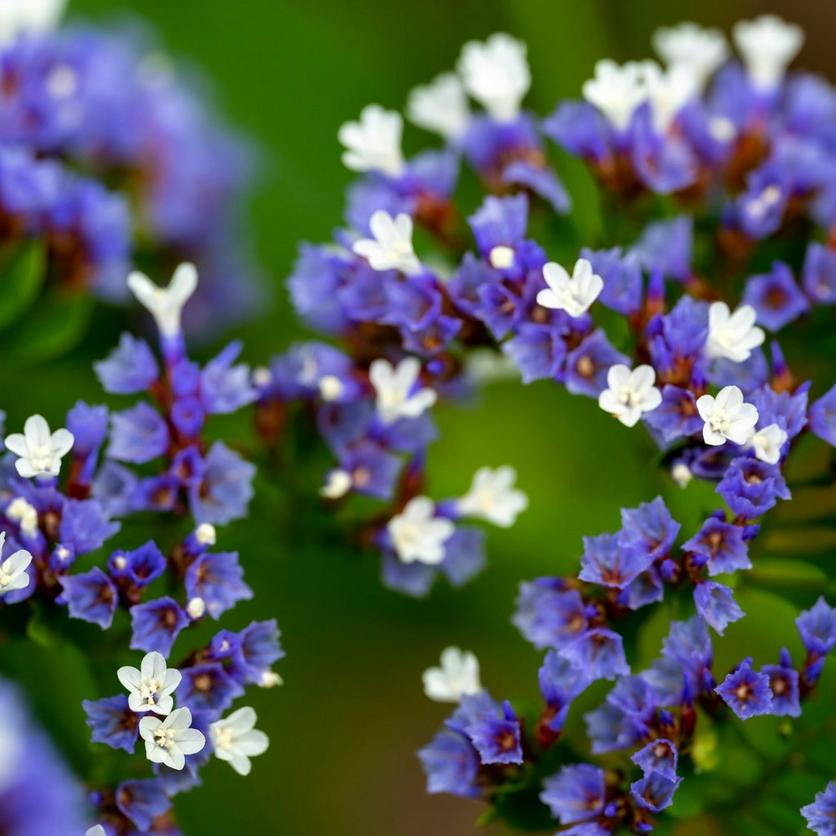 Blue statice
As one of the most vibrant blue flowers, statice are in demand for their deep colouring that lasts throughout the blooming period – and beyond for dried flowers. This lasting colour makes them a popular choice for funeral wreaths and arrangements, and for events such as reunions.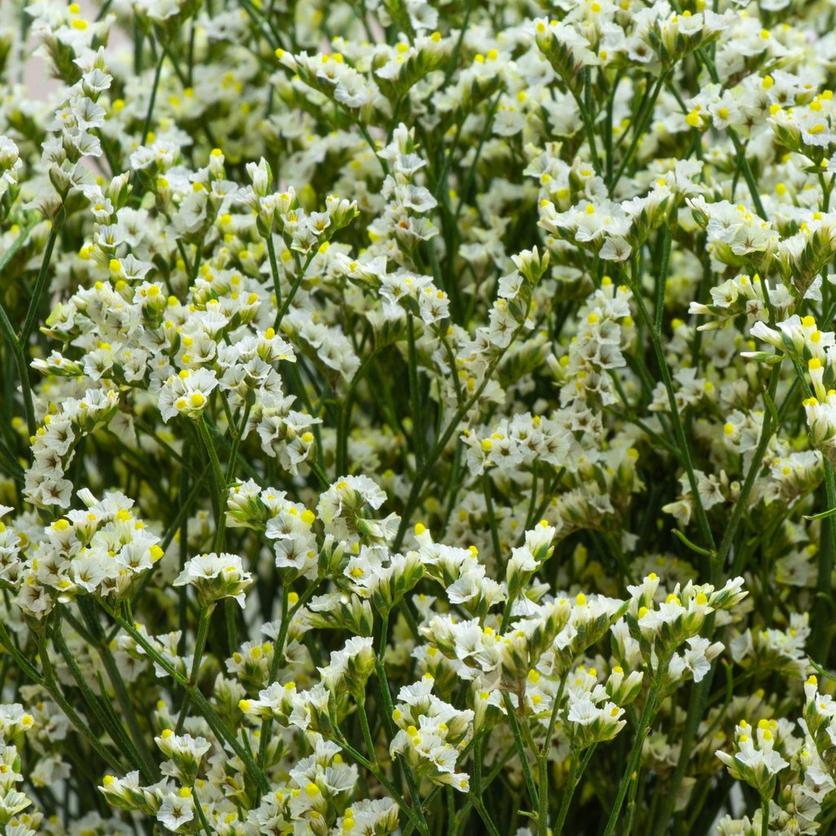 White statice
The purity of white flowers makes them a symbol of trust and sincerity and white statice are often included in bouquets as a sign of respect for the recipient. They also provide a beautiful but understated element to any bouquet.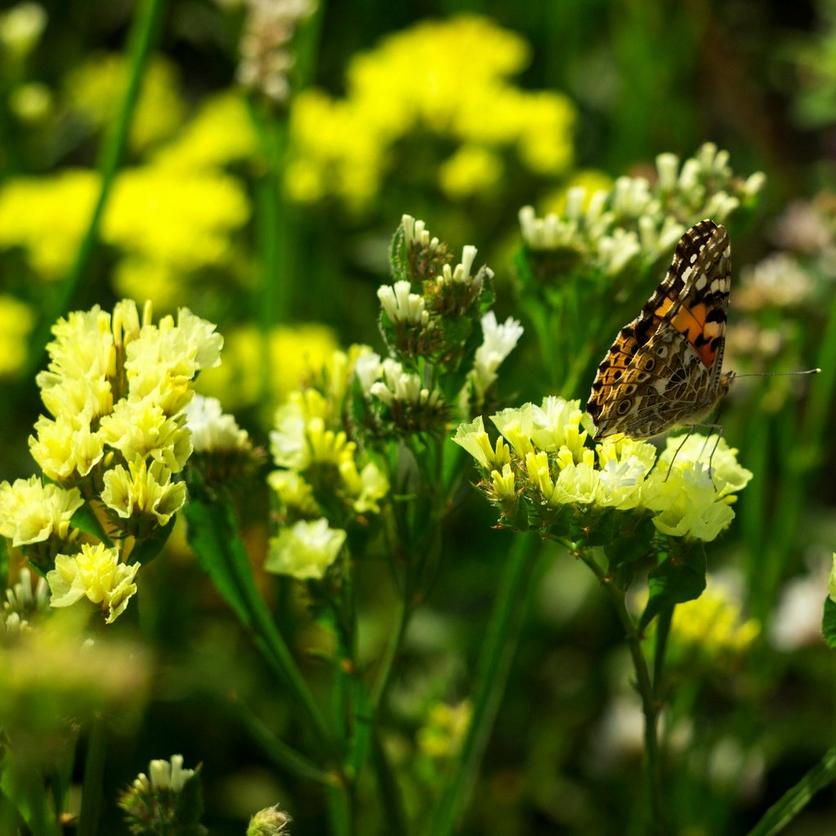 Yellow statice
As a prominent addition to any cut or dried flower arrangement, yellow statice have a vibrant colour that adds a bright focal point to any bouquet. Some of the most popular yellow varieties of statice include limonium bonduelle and limonium sinuatum.
When to plant statice
Statice seeds can be planted in the winter and started indoors several weeks before the weather turns and the last frost comes, so long as they have some natural light. They can also be planted straight into beds as long as the temperatures aren't too low.
It's important to ensure you keep your statice from getting too wet around their roots as that can cause crown rot, grey mould, or mould. Gardeners planting in humid conditions will need to be aware that the plants need room to allow air to circulate among them.
Watering early in the morning allows the moisture to dry out during the day, and if there are any dead or diseased portions of the plant, they can be removed easily.
How to care for Statice
Statice are relatively hardy and can be grown indoors and outdoors for blooms that last well on the plant and continue to look great when cut. Here are some care tips to follow if you're looking to make the most of your plants:
Sowing and Germination

For indoor sowing, plant statice seeds in seed trays with potting soil, cover them with peat or vermiculite, and keep them watered regularly.

Temperatures

After germination, store the trays in a cold greenhouse, shed, or basement with natural light until temperatures are above 12 degrees Celsius before planting statice outside.

Planting

Choose a sunny spot with sandy soil for outdoor planting, water every other day until established, and provide regular fertilization for long-term blooms from summer to late autumn.

Aftercare

Once mature, statice plants are drought-tolerant and need watering only once or twice a week, thriving in sunny locations for optimal bloom development.
When do statice bloom?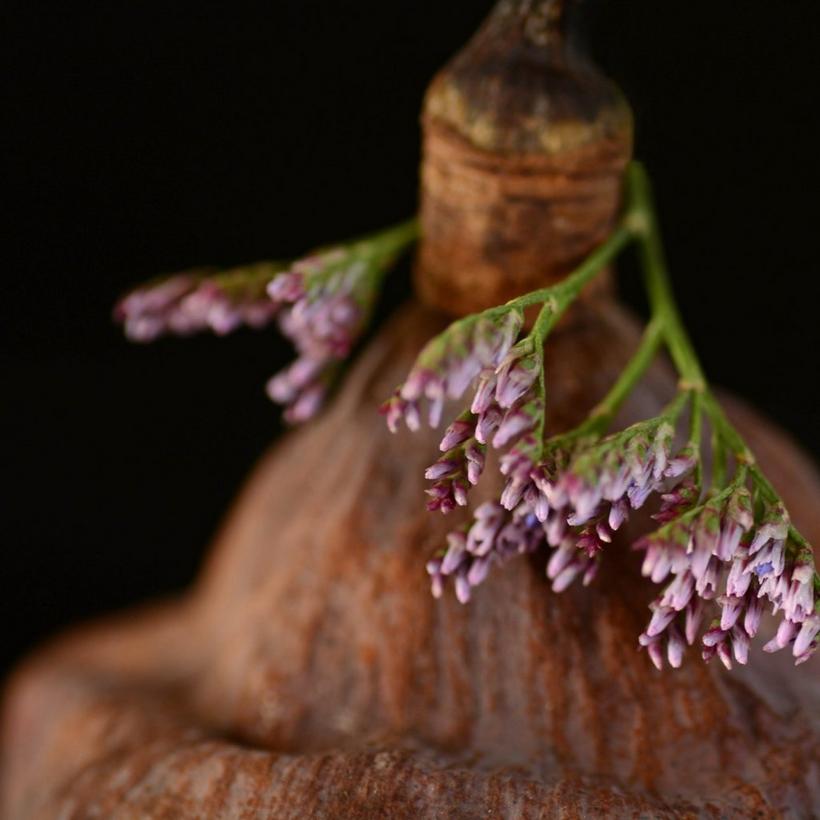 Statice flowers in the summer with vibrant blooms in a variety of colours from bright yellows and pinks to rich blues and purples. These will often last until late autumn, with some lasting until after the first frosts of the season. Statice flowers can be cut when they are nearing their full bloom and brought inside to be added to arrangements or hung upside down to dry. Depending on the area, statice can flower perennially, bringing vibrant colour to a garden year after year.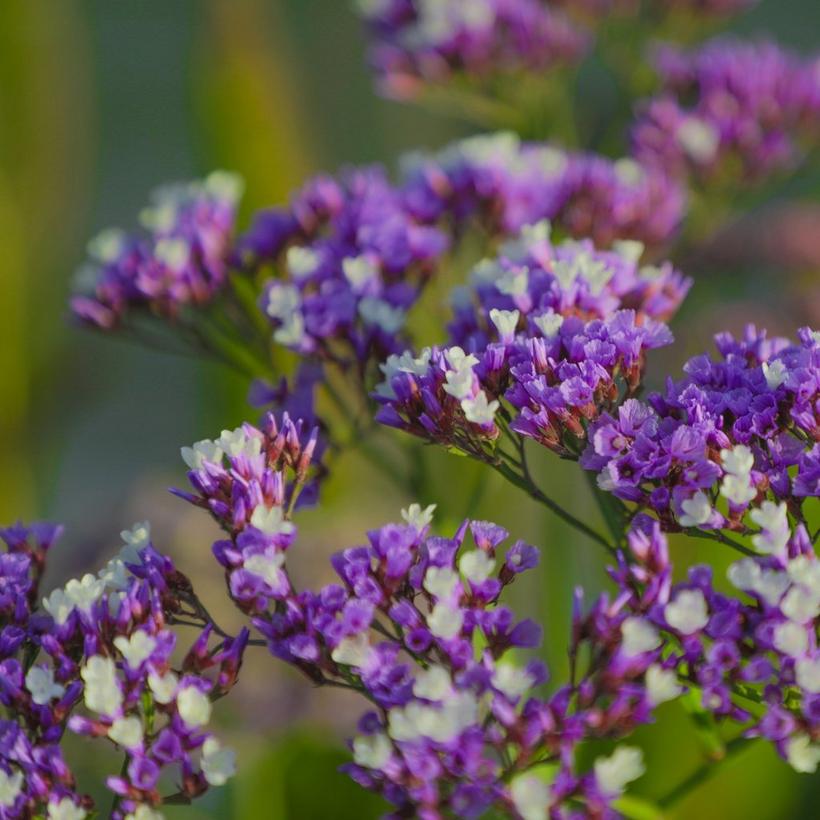 Creating a statice bouquet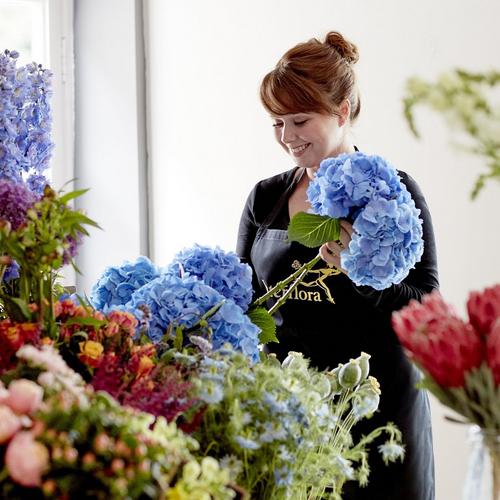 Because of the variety of colours available, statice can be used in almost any bouquet to add a pop of colour or to blend with a specific palette. Different coloured statice blooms can be used together in order to create visual contrast.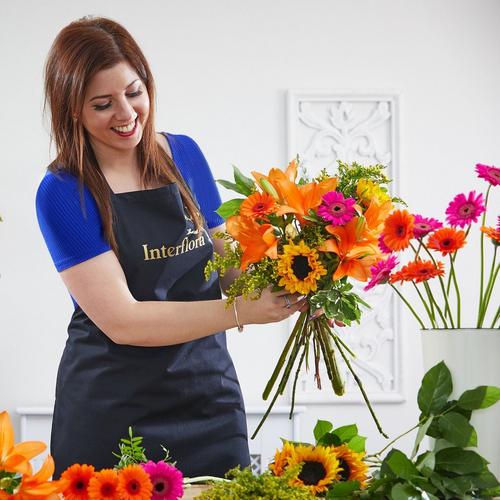 Their strong stems make statice a sturdy addition to any bouquet. Although it was traditionally considered to be a late-summer flower, recent variants have been bred to provide bright colour from much earlier until late in the autumn. Their meaning has made statice a popular choice in bouquets and arrangements designed for friends, romantic partners, funeral flowers and bouquets for the bereaved.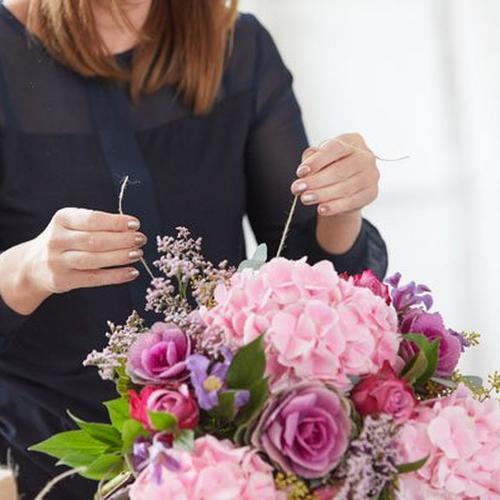 Because they're so long-lasting, statice can be used to provide colour in an arrangement even when other flowers are fading. With their long stems and tiny flowers, statice can provide a little contrast to a bouquet, as well as giving volume with the clusters of blooms.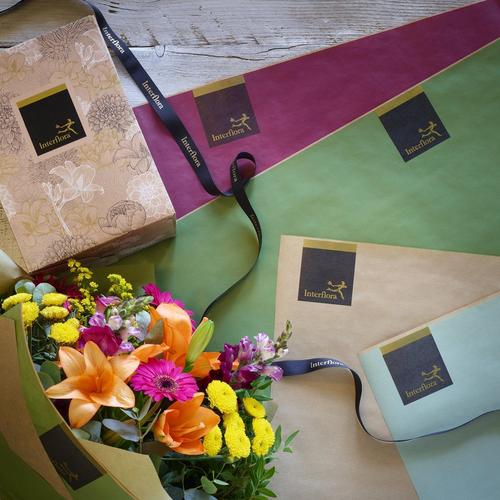 Statice have been a popular choice in bouquets because the range of colours make it easy to find a complementary shade, no matter what the theme of the arrangement. They can be paired with larger blooms such as roses, ornamental daisies, and poppies, but also look great nestled in simpler designs with foliage and grasses.