White Poinsettia Hatbox Bundle
£55 Free Delivery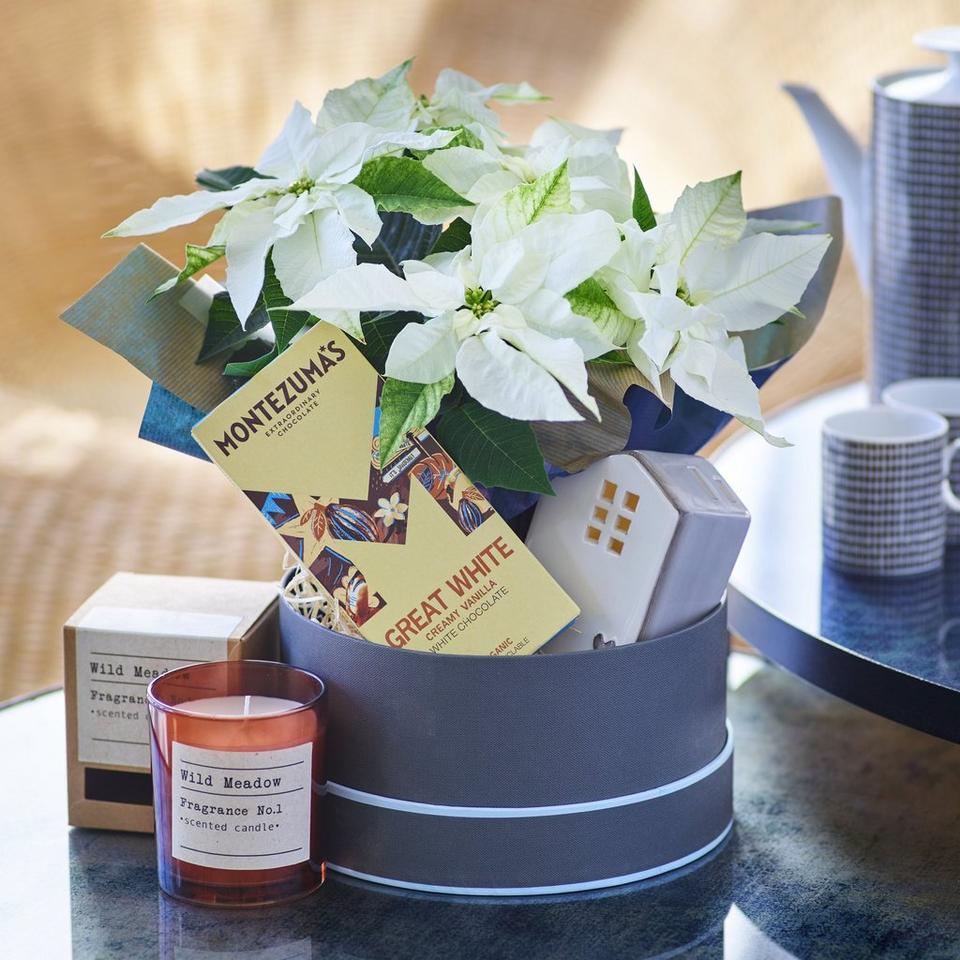 Send a gift that keeps on giving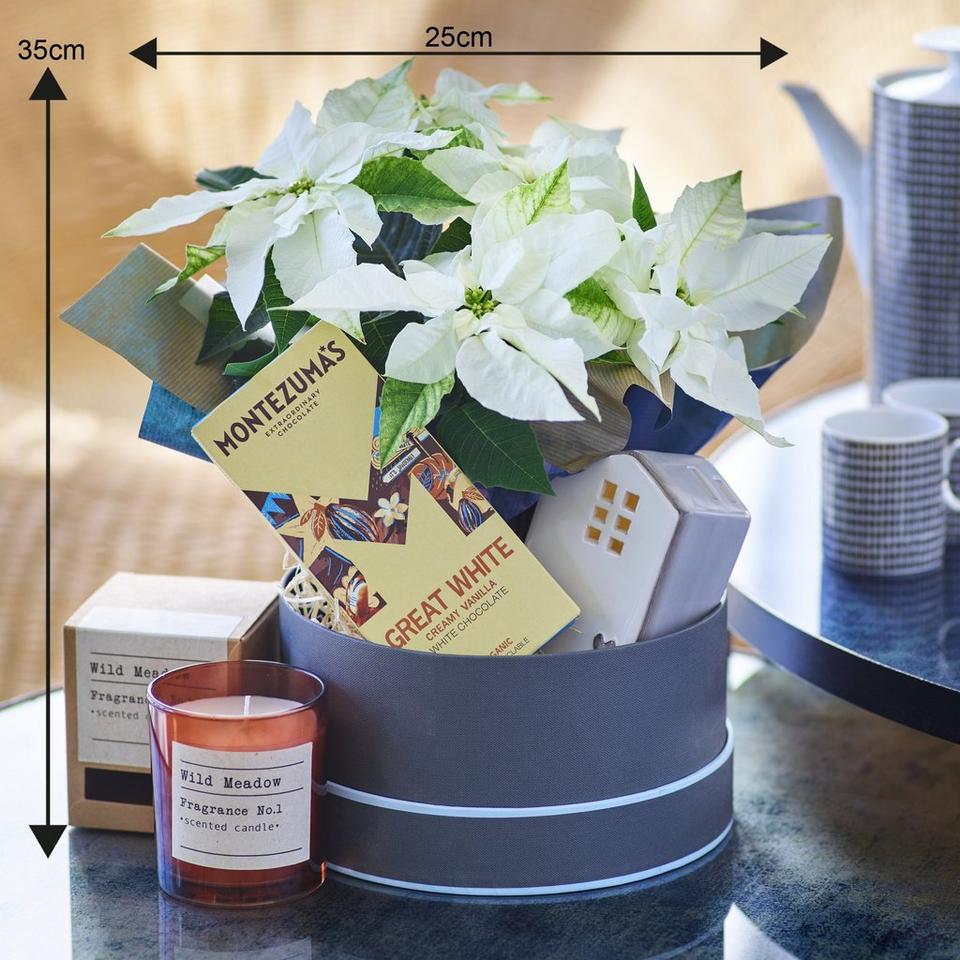 Gift description
Treat them to something a little more unusual this season with a striking white Poinsettia in our elegant hatbox hamper. Not only will they have a new plant pal, they'll also get a scrummy bar of white Montezuma's chocolate, a gorgeous white ceramic house ornament (so cute and festive) and a wild meadow scented candle.

Size
Their poinsettia will be between 30 and 38cm.

Care
> A white poinsettia likes bright, indirect light and a spot that's not draughty
> Keep it blooming by removing any dead or fading flowers and foliage

Anything else?
Poinsettias are irritating for the skin and eyes, and harmful if eaten – so keep it away from pets and little people.

Delivery
We'll deliver their hatbox bundle for free and it'll arrive safe and sound thanks to our specially designed plant packaging.

Warning:- Do not leave burning candles unattended and always place on a protected surface. Keep out of reach of children and pets.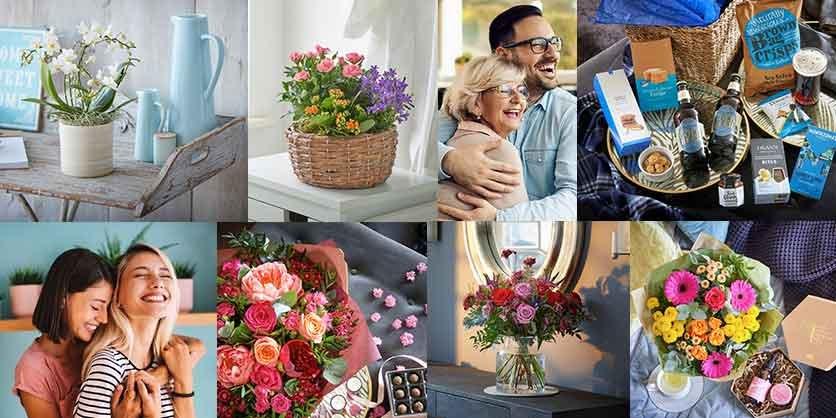 Our promise to you
"If your order doesn't arrive on time, or your recipient isn't delighted, let us know. We'll do all we can to put the situation right, or if you prefer, give you your money back."