DIY Mother's Day Gifts
14th February, 2023
Mums are the superheroes of the world. The late-night feeders, the knee patcher-uppers, the secret keepers and the one person you know you can turn to, no matter what.
That's why we're all about homemade Mother's Day gifts, putting in the graft to let that leading lady in your life know how much you care.
Whether you're the crafty sort or rarely dabble in glue and glitter, we have some of the best make it yourself gift ideas to try in this guide.
Flower coasters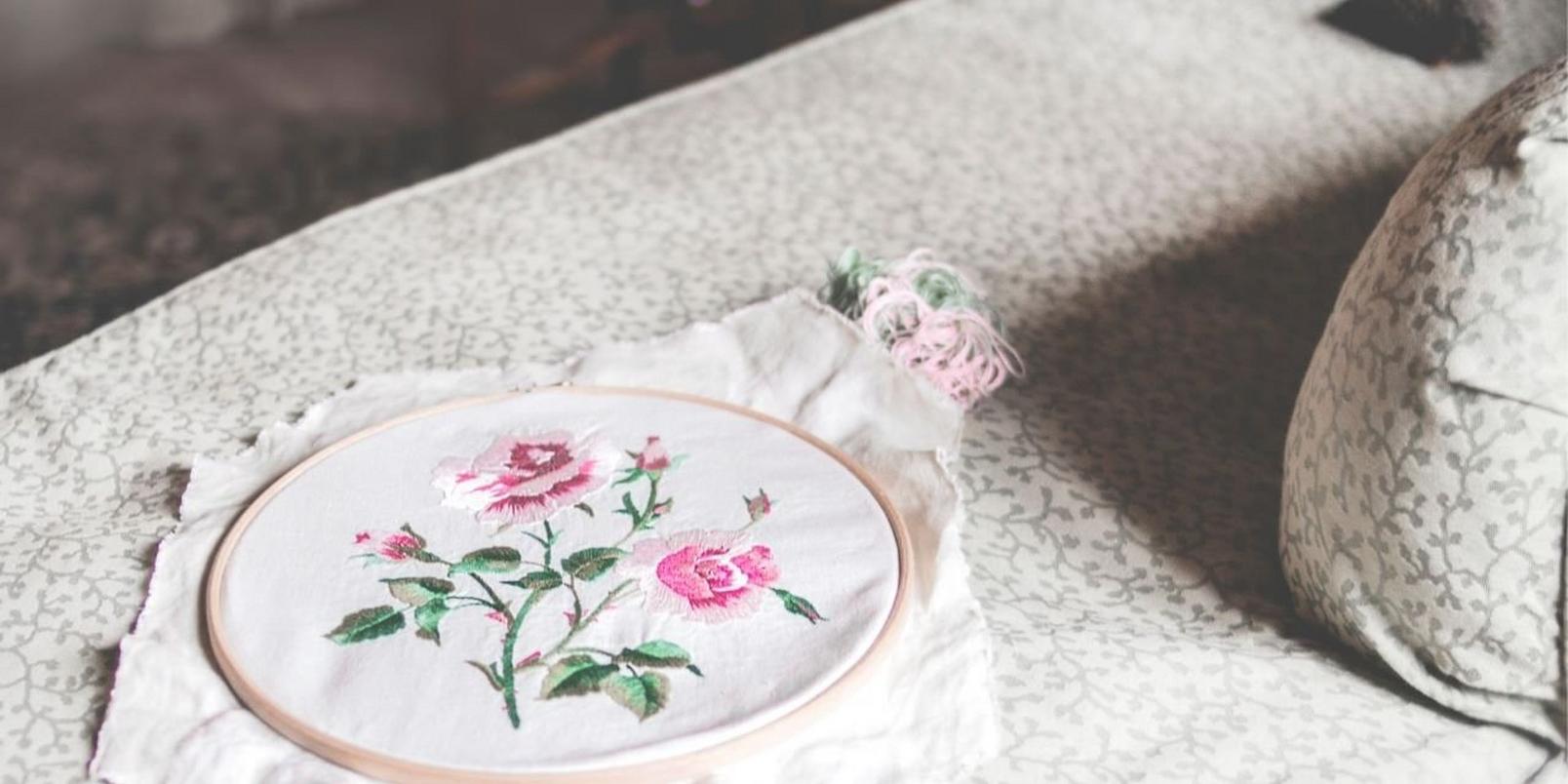 Everyone has a story to tell about their Mum yelling 'coaster!' as soon as they see the slight hint of you putting your mug down on the coffee table.
That's why this crafty gift will go down a treat - whether combining gorgeous dried or pressed flowers and resin, or embroidering gorgeous floral patterns to sit in a glass case, it will be a gift she can enjoy year on year.
We love the idea of using fresh flowers from our garden, pressed or dried into a resin case for a long-lasting gift. Here's how you make it:
You will need
A resin kit – You can pick these up from Amazon or a craft shop.
A mould – Grab a basic circular mould from your local craft shop or sellers on eBay.
Pressed flowers – our flower pressing guide should help prep your blooms and we're big fans of lavender, carnations and rose petals for this craft.
Method
Mix up your resin, following the instructions in the packaging.
Pour the resin into your mould but stop halfway.
Add your dried flowers, carefully placing them on top.
Pour the rest of the resin into the mould to seal them inside.
Leave this to set for at least 24 hours, then pop the coaster out and you're done! You may need to sand the edges just to finish things off.
Say it with dried flowers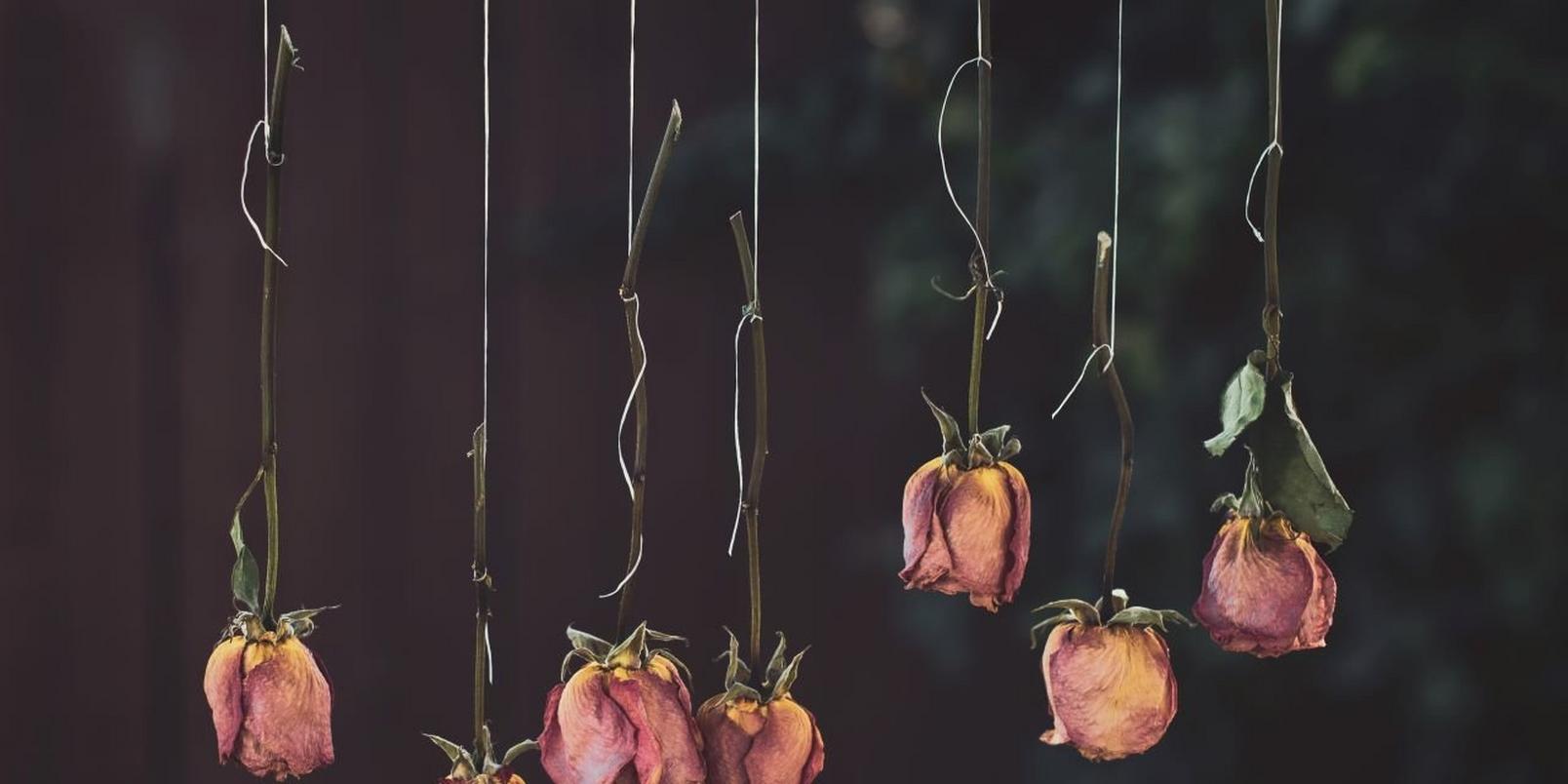 Your Mum's favourite blooms, dried and preserved, are a gift she can enjoy for a long time after Mother's Day. Pick up a bouquet you know she'll love and take the time to separate the flowers and carefully dry them.
Check out our guide to drying flowers for steps to follow to do this successfully but here are some our favourite blooms to feature in a dried arrangement:
Roses – Dry them out while they're still in bud for a sweet addition to your bouquet.
Gypsophila – These give a wild, rustic feel to any arrangement when dried.
Lavender – Smells great, looks great and can be added to a bouquet using cuttings from the garden.
Consider adding:
Hare's tail grass (or bunny tails!) – You can buy these fuzzy additions from online sellers, they're essentially a form of dried grass and can be picked up in a wide array of colours.
Pampas grass – This dried grass is a common feature in front gardens but also adds a lovely texture and bohemian vibe to any dried bouquet. Plus, it lasts up to three years!
Feathers – Add some glamour and feature some large coloured feathers in your bouquet.
DIY bath bombs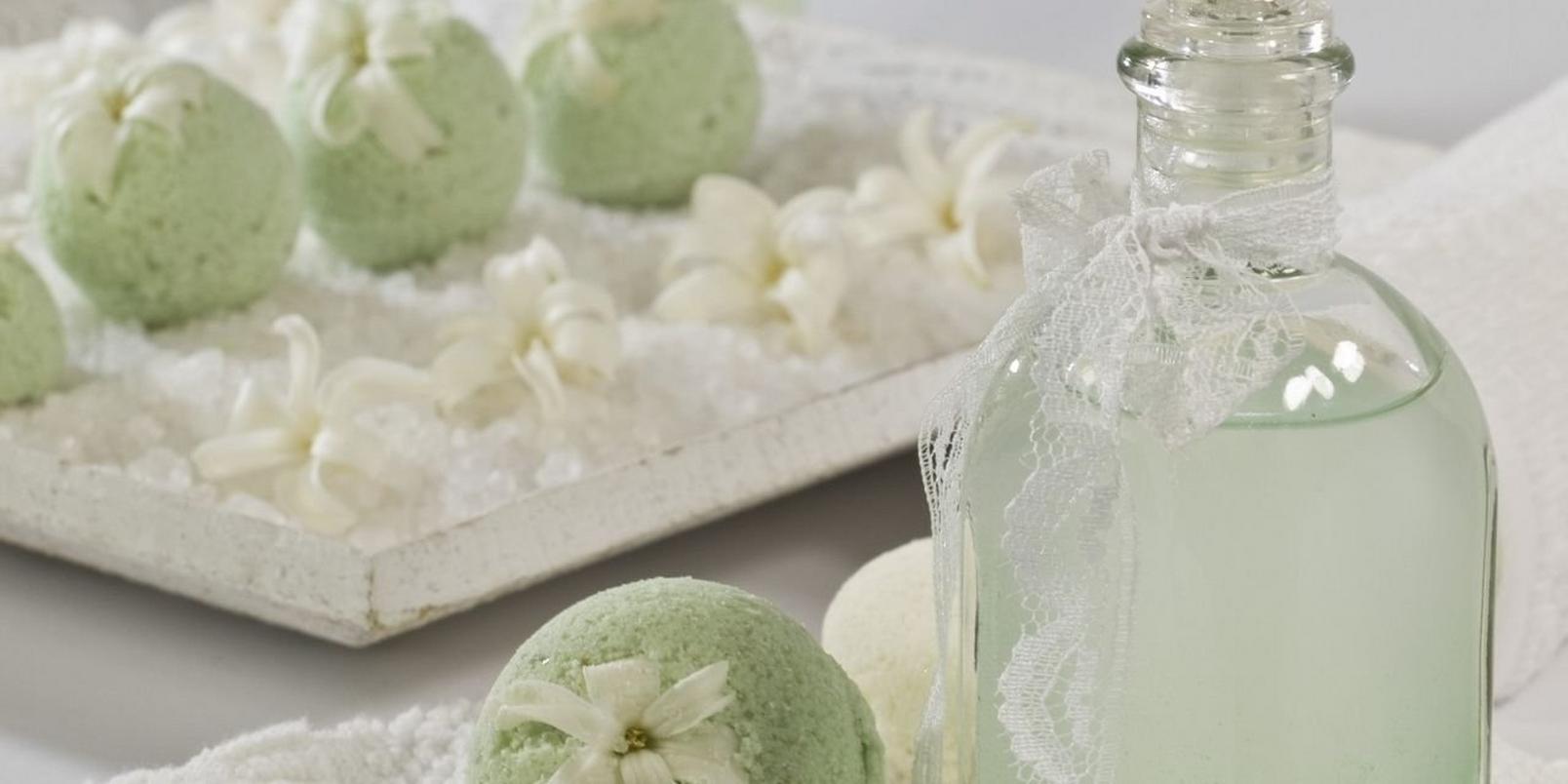 Give your Mum the gift of an indulgent bath with homemade bath bombs featuring real flowers. It's a fun craft to try in the run-up to Mother's Day and if you perfect it then you have an easy to make gift for every occasion. It's okay, you can thank us later.
We recommend following the steps in this guide from BBC Good Food. You'll need to invest in some 'ingredients' but you can make a fair few bath bombs out of it. You could even save one for yourself. Go on, we won't tell.
Make bath bombs using items from around the home such as silicone baking moulds – we're thinking heart or star-shaped designs – or even use everyday moulds such as cleaned out yoghurt pots and ice cube trays.
Add dried chrysanthemum petals, rosebuds and lavender flowers to the final design – each being said to have their own wellbeing properties – to really pamper your mum.
Brew some bath tea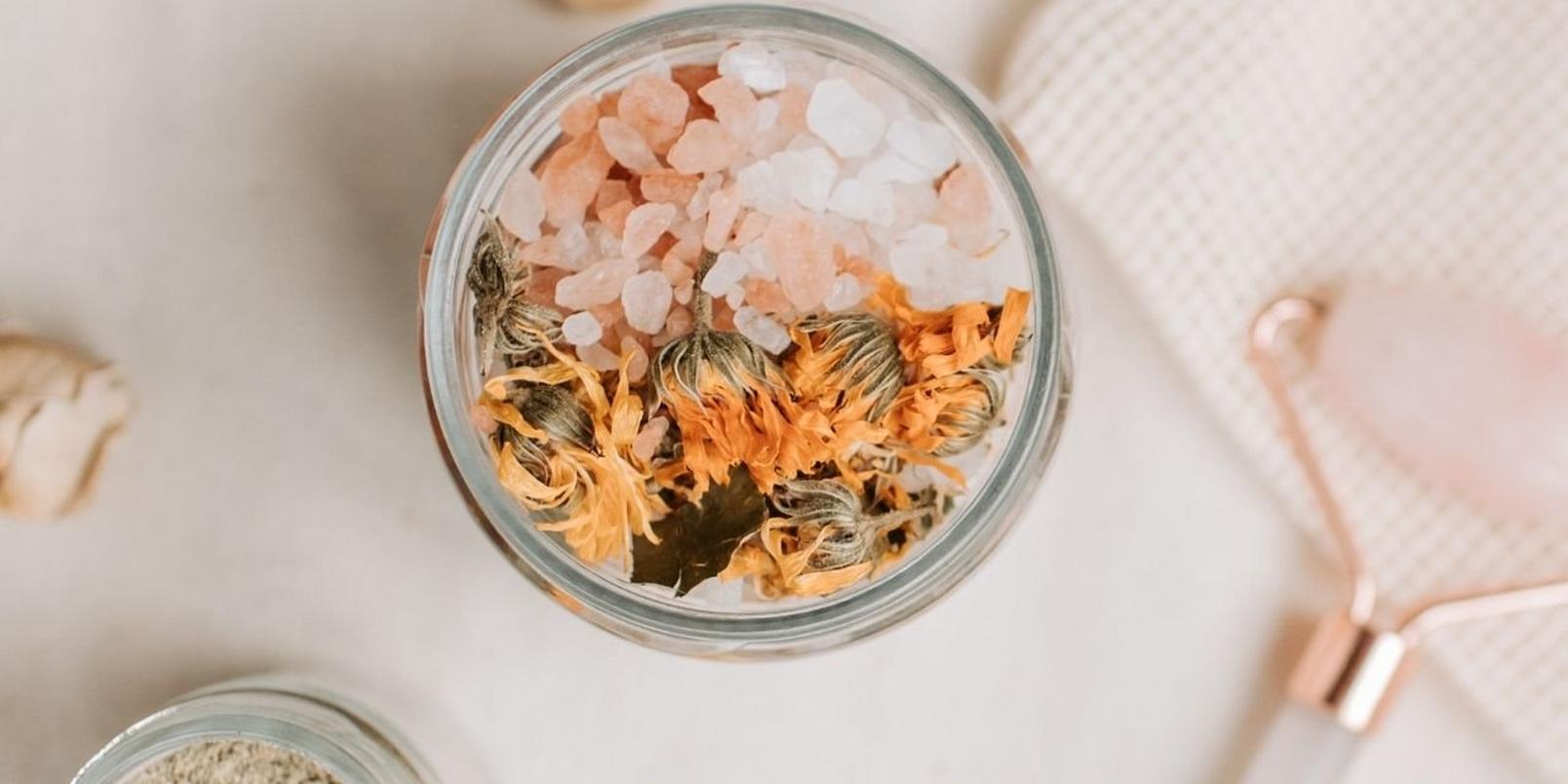 Is Mum not a fan of fizzy bathwater? No worries, swap your bath bomb for some bath tea instead. But this isn't your boiling water and teabag affair.
Bath tea is made up of Epsom salt, dried flowers and essential oils to create a lush mixture that can be sprinkled into the bathwater for a truly indulgent soak – and she definitely deserves that!
You will need:
Epsom salts – you can buy large bags of this from the supermarket or pharmacy.
Dried lavender – this plant is known to be calming and smell so good in the hot water. Take cuttings from your garden if you can!
Dried rose petals – add a little luxury to bathtime, take a bouquet of roses and dry out the petals to feature in this bath tea.
Dried chrysanthemum petals – known for its medicinal properties, this is a must for any soak in the bath.
A large jar with a lid – we love jars with cork lids for that homely touch.
Method:
Take your Epsom salts and pour these into the jar until it's half full.
Layer your dried flowers on top of the salt. We like starting with dried yellow chrysanthemum petals, then lavender then rose petals.
Pop the lid on then dress up your jar with ribbon and maybe a label that lists out what's inside. Easy!
Make a cupcake bouquet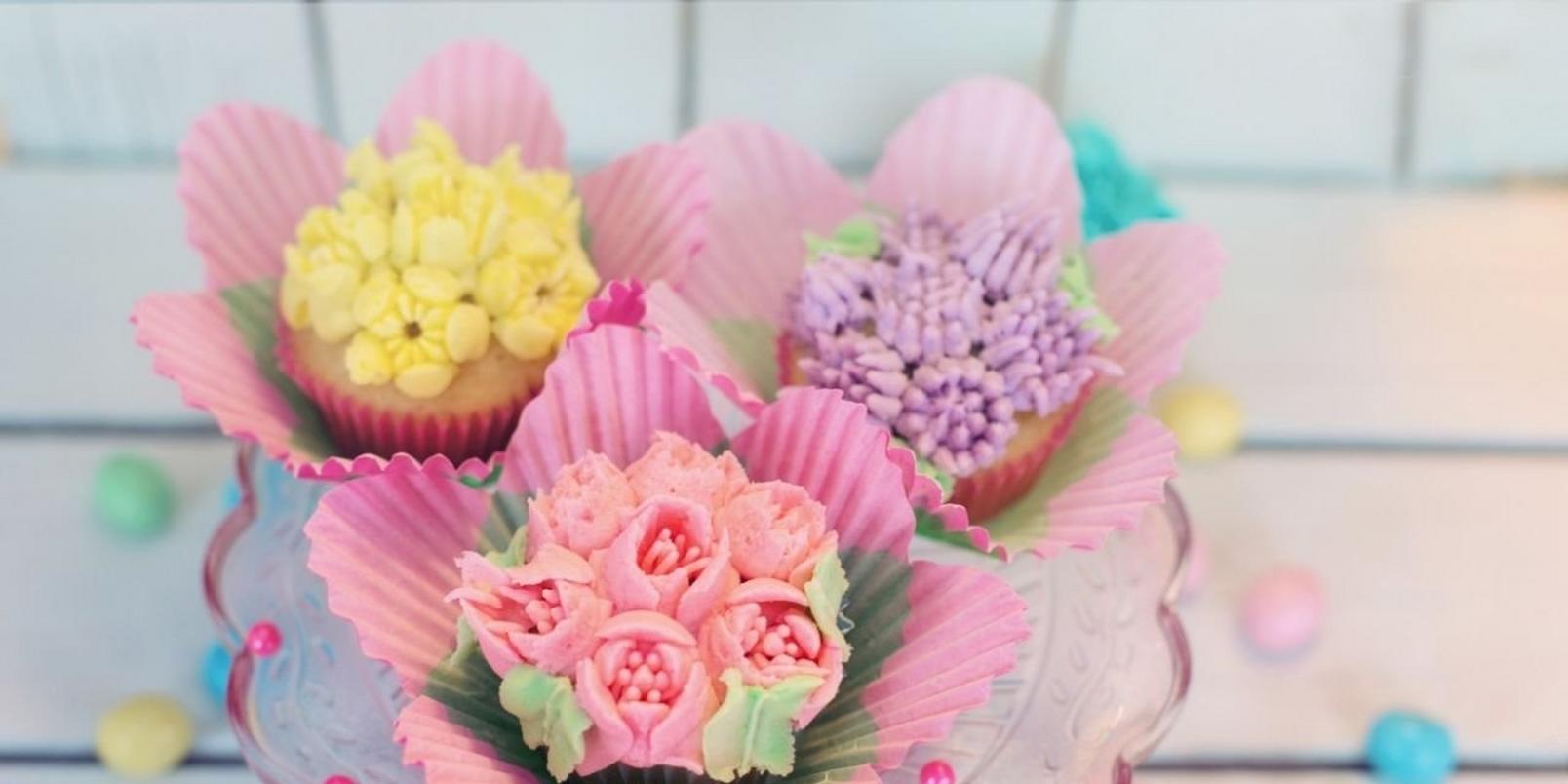 We love a floral bouquet but if your Mum has a sweet tooth she'll appreciate this homemade Mother's Day gift. Featuring edible flowers and a whole load of frosting, it's sure to satisfy any sweet cravings.
You will need:
A small gift bag – this will act as the 'vase' for your bouquet.
Cupcakes – make some cakes in Mum's favourite flavour whether that be chocolate, carrot cake or an always popular vanilla sponge.
Edible flowers – decorate your cake with these. Pansies, rose petals and viola flowers can all be eaten or just enjoyed as decoration. Or if you like a challenge, why not make fondant flowers for added decoration?
Block of styrofoam – this goes in the bottom of your gift bag. You can take this from any packaging that arrives in the post.
Wooden skewers – these are to stick into the cakes to create stems and form the bouquet. It's important that they sit just a couple of centimetres higher than the gift bag, so your bouquet doesn't topple over once placed inside.
Method:
Bake your cupcakes and leave them to cool before decorating with frosting and topping with edible flowers.
Grab your skewers and gently push one into each cupcake, creating the illusion of stems and the cakes are the flower head.
Take your gift bag, place your styrofoam block inside then push each cupcake flower into the styrofoam. Keep them close together to create a bouquet like shape.
And you're done! You should have a cute, edible cupcake bouquet that everyone can enjoy when popping round to see your Mum on Mother's Day.
Which homemade Mother's Day gift are you going to try? Or have you run out of time? No problem, take a look at our Mother's Day gift ideas for some inspiration.