Alternative Valentine's Day Flowers
30th December, 2022
Want to get your partner a little something for Valentine's Day but aren't quite ready for that all-singing, all-dancing bouquet of roses?
Or perhaps you just want to show your friends a bit of love and buy some blooms for your nearest and dearest girlfriends to celebrate Galentine's Day.
Whether you're looking for Valentine's Day flowers that won't make them blush too much or want to surprise your bestie with a bunch of blooms, here are some of our favourite alternatives to the red rose.
Gerbera daisies
Send a bunch of these vibrant blooms to your partner or even to a friend on Valentine's and they'll feel instantly perked up. Gerbera daisies are like colourful sunflowers – they even turn their heads towards the sun! – and in the grey of February add a pop of colour to someone's day.
Pink gerberas, in particular, are said to symbolise adoration – great if you want to let them know you think they're pretty special but you're not quite ready to shout 'I love you' from the rooftops. Alternatively, a bright bunch of yellow gerberas could be chosen to let them know they're the sunshine of your life. Super corny, we know.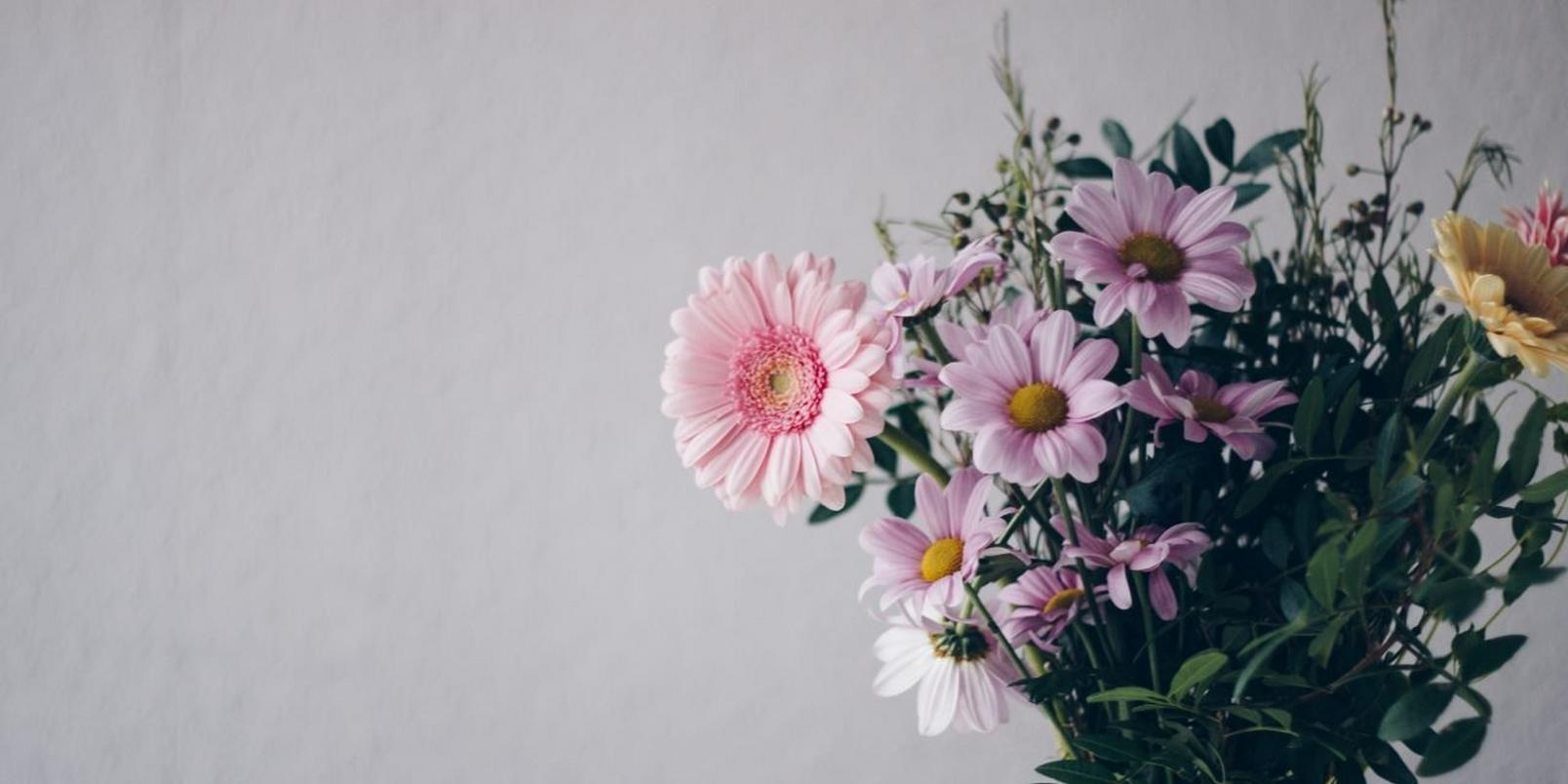 Tulips
Opt for a bouquet of vibrant red tulips instead of roses this Valentine's Day. These ever-popular springtime blooms (although they're available all year round) in shades of red are said to symbolise passion and romance. We'd say it's time to crack the bubbly out, light some candles and invite your significant other over for an evening together after sending these.
Pink tulips are another solid choice as they're believed to mean affection and caring – plus they're simply super pretty. Give a bunch of these to a friend for Galentine's or present them to your partner to spread a little love.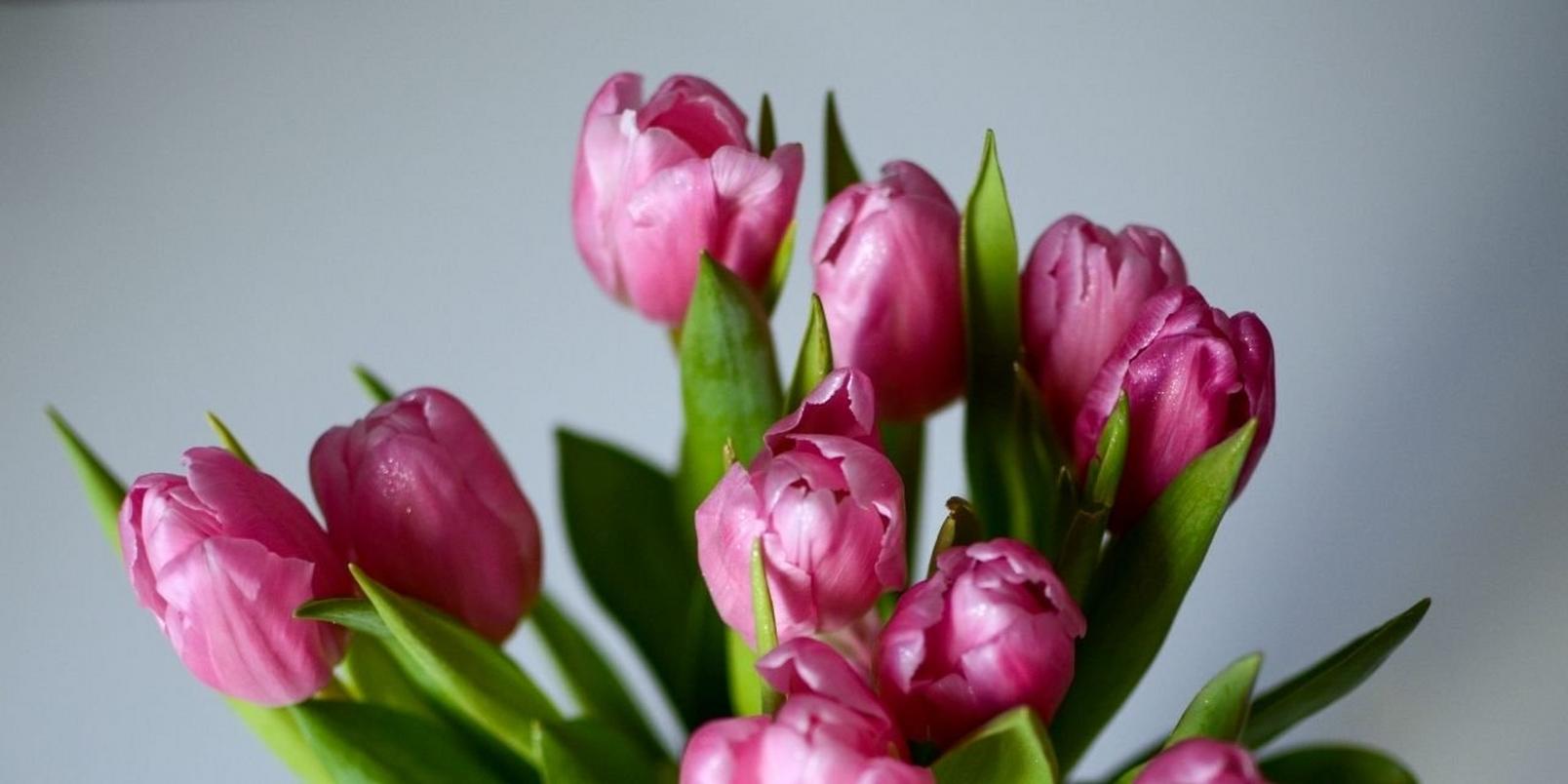 Carnations
A staple in many a bouquet, don't just think of carnations as a filler flower. Instead, a bright bunch of these fluffy blooms can send the right message on Valentine's Day – if you're not quite ready for roses.
Pink carnations mean gratitude, so tell your partner that you're thankful for them and all that they do with a bunch of these blooms. Or you could opt for red carnations which, of course, mean affection and love – and with a super long vase life, they'll be able to enjoy them for longer.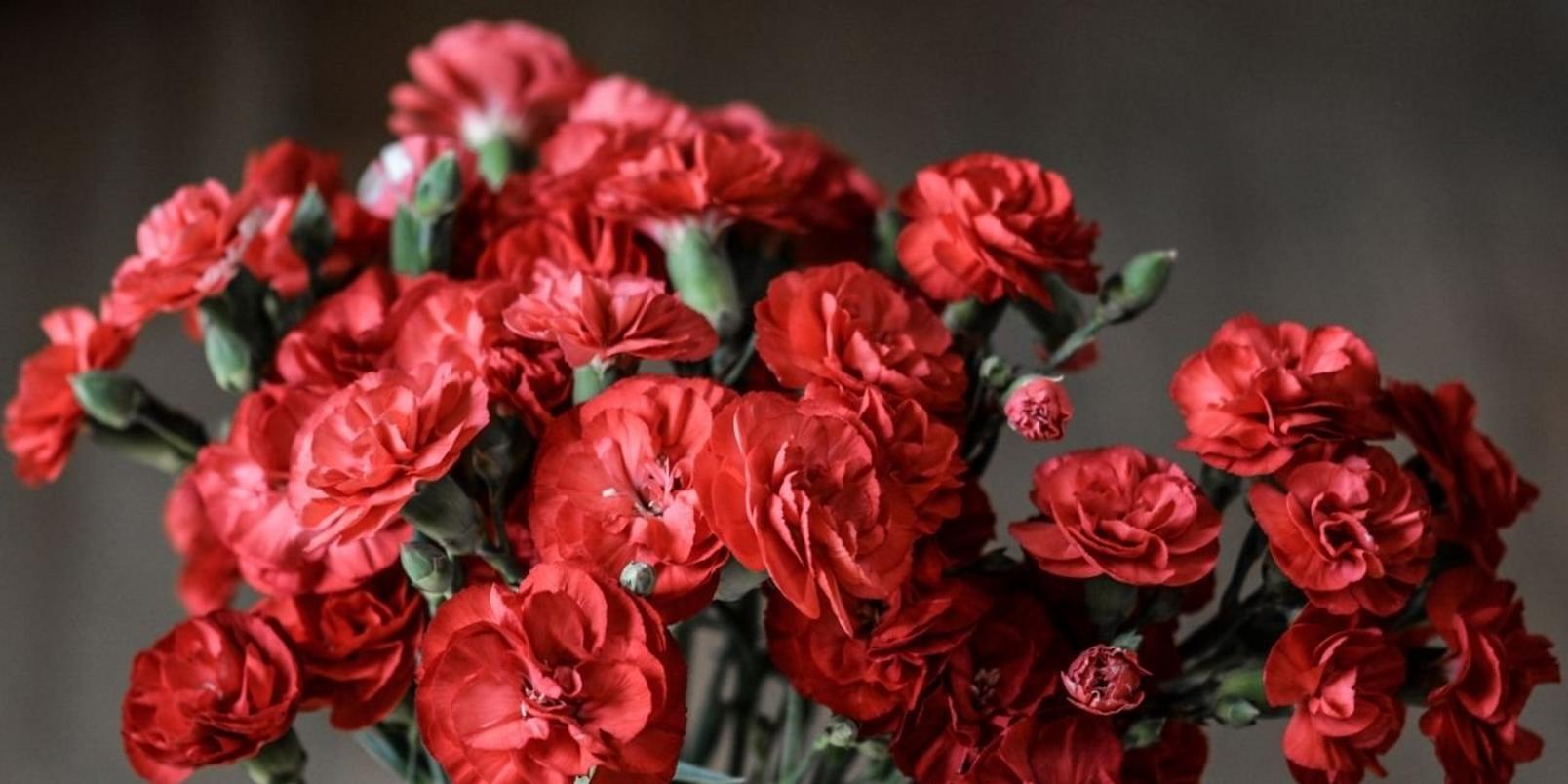 Dahlias
Since the Victorian era of corsets and big skirts, dahlias have been thought to mean lifelong commitment or a lasting bond. Back in the 19th century, they did love to send messages with flowers and it's safe to say we've carried on the tradition now.
Send a bouquet of these unique, pom pom inspired blooms to let them know you're not going anywhere – ideal for that first Valentine's together. If you're wondering which colour of dahlia to choose we'd lean towards red. Not only is it the colour of love and passion but in the world of dahlias it represents strength, so could be translated to symbolise the strength of your relationship. Smart.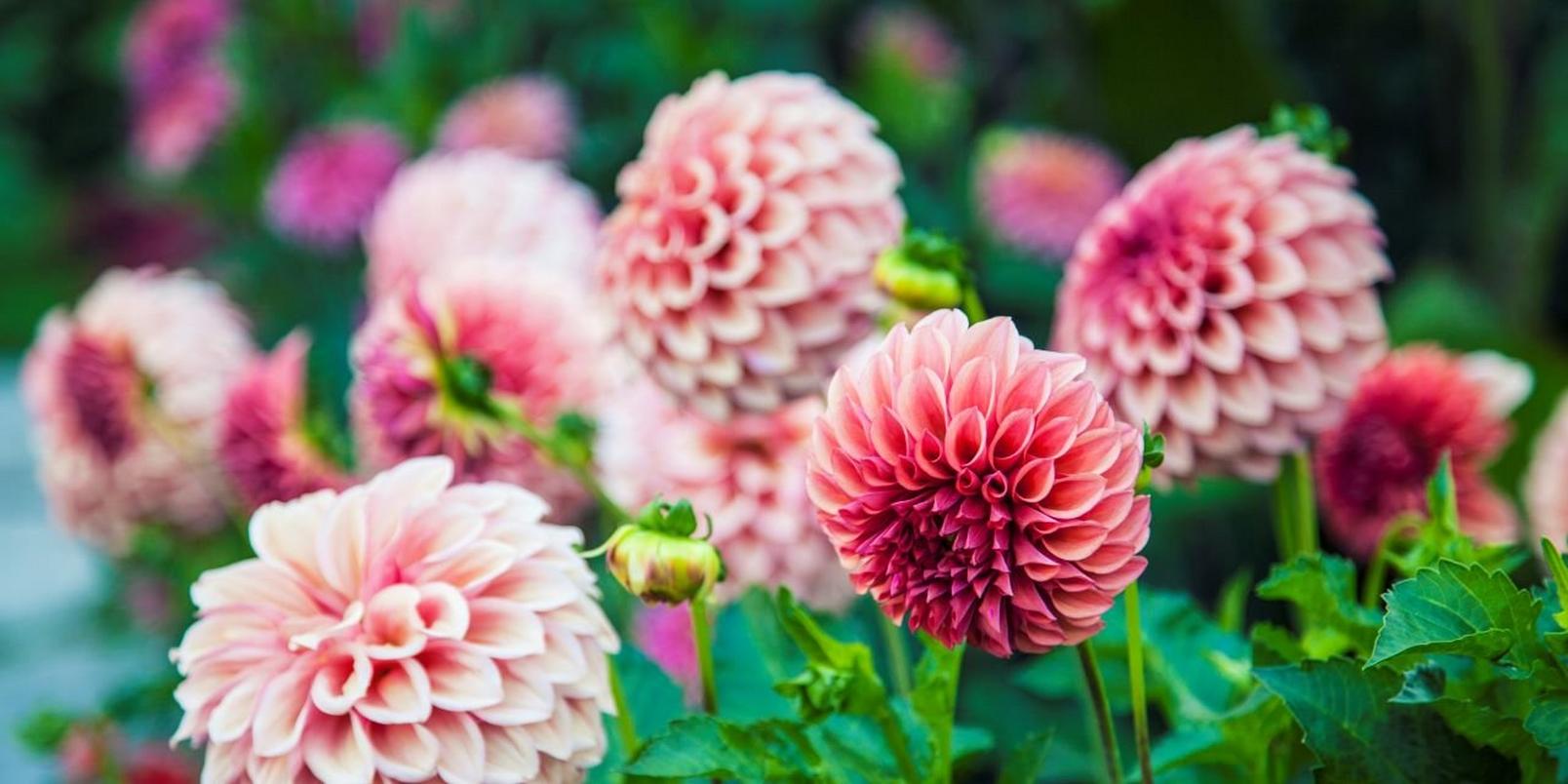 Lilies
Wonderfully different and a little exotic, lilies will make an impression no matter what stage you're at in your relationship. Plus, these flowers smell so good that they'll be reminded of you whenever they catch a whiff of them.
We're huge fans of Stargazer Lilies, with their vibrant pink colour palette and delicate freckled petals. Red lilies of any variety are also said to symbolise love and passion – great if you're getting ready to tell them you love them for the first time but still fancy something a little different from your typical rose. Be careful if there's a furry feline around, you might want to opt for one of our lily-free bouquets instead.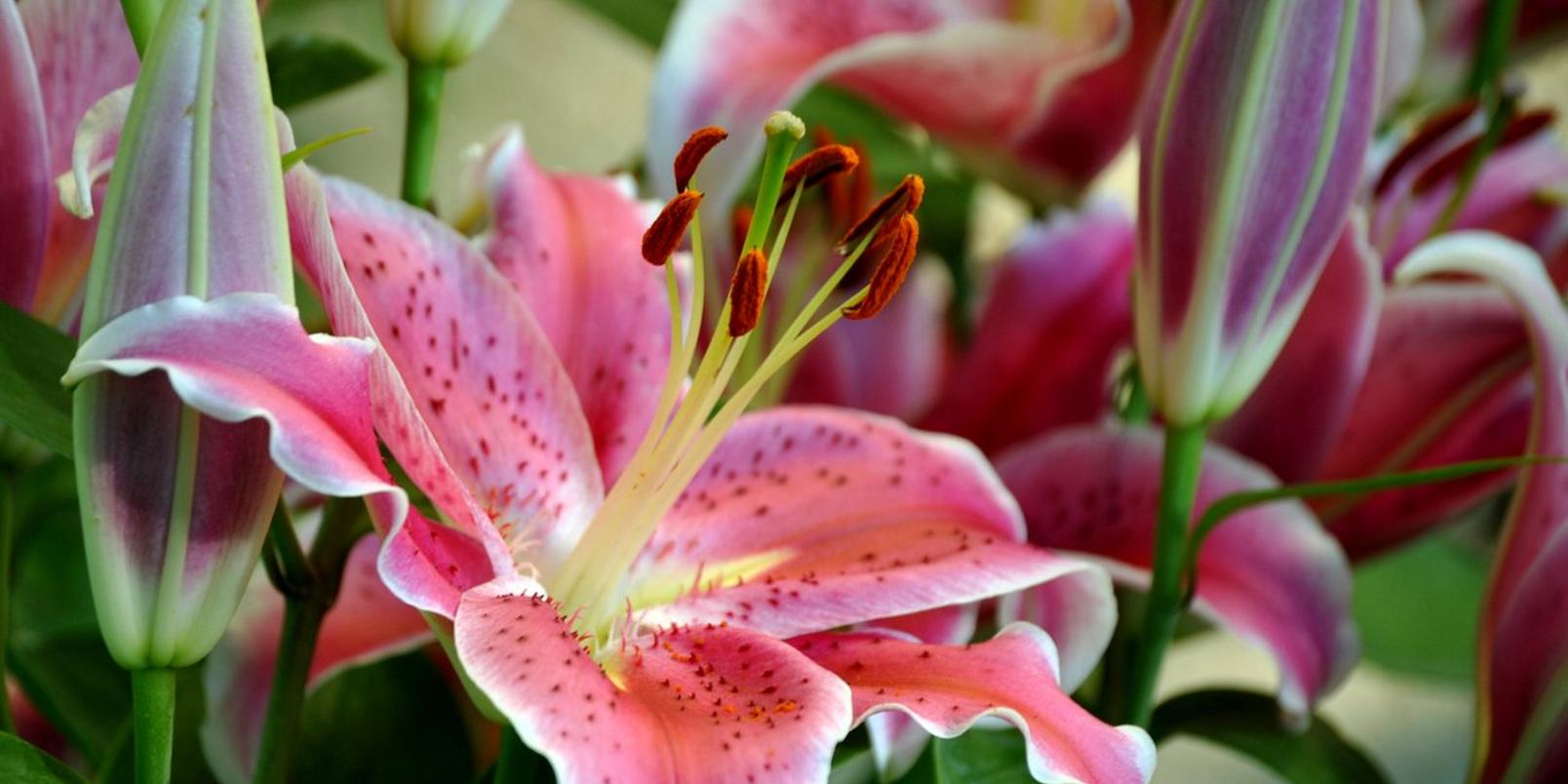 Protea
Is your partner a lover of all things unusual and quirky? Then skip the usual suspects and opt instead for protea flowers. These striking, alien-like blooms are sure to win them over. Proteas are pretty resilient flowers that can even withstand bushfires so we reckon you can translate this to reflect your relationship, telling your partner that you chose them because you want to stay strong together.
Otherwise, the flowers are said to symbolise diversity and courage. Maybe leaning towards this bloom is a sign that you want to take your relationship to the next level? Be brave and good luck!
Lisianthus
Okay, so these delicate flowers look a little like roses but they come with a very different meaning. They're another bloom that symbolises appreciation and thankfulness, so you can send these to your partner to let them know how you feel about having them in your life.
Pink lisianthus can symbolise love and affection but we're big fans of the striking purple varieties that are said to mean beauty (no question about that) and royalty. Great if you want your partner to feel truly special on Valentine's Day.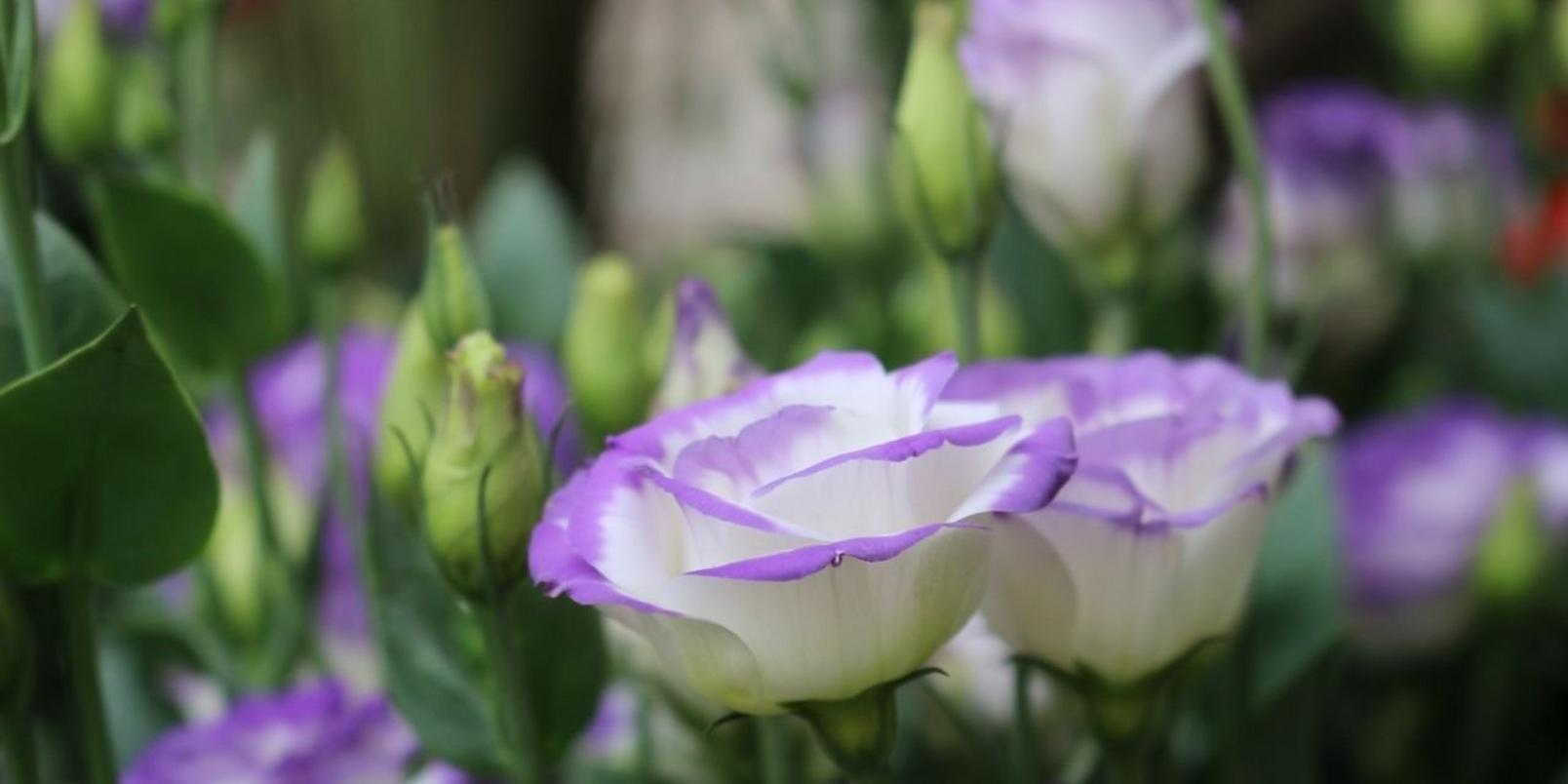 Orchids
These ornamental blooms can be enjoyed all year round, long after they've been received – hopefully, your relationship will outlive them! Cymbidium orchids are a popular choice and are available in a range of stunning colours from blush pinks to crisp whites and steal the show in any bouquet.
Cascading orchids are a firm favourite here, with their dramatic shape and stunning flowers. These blooms themselves are said to mean beauty and love, both great messages to send to someone close to you to get you in their good books.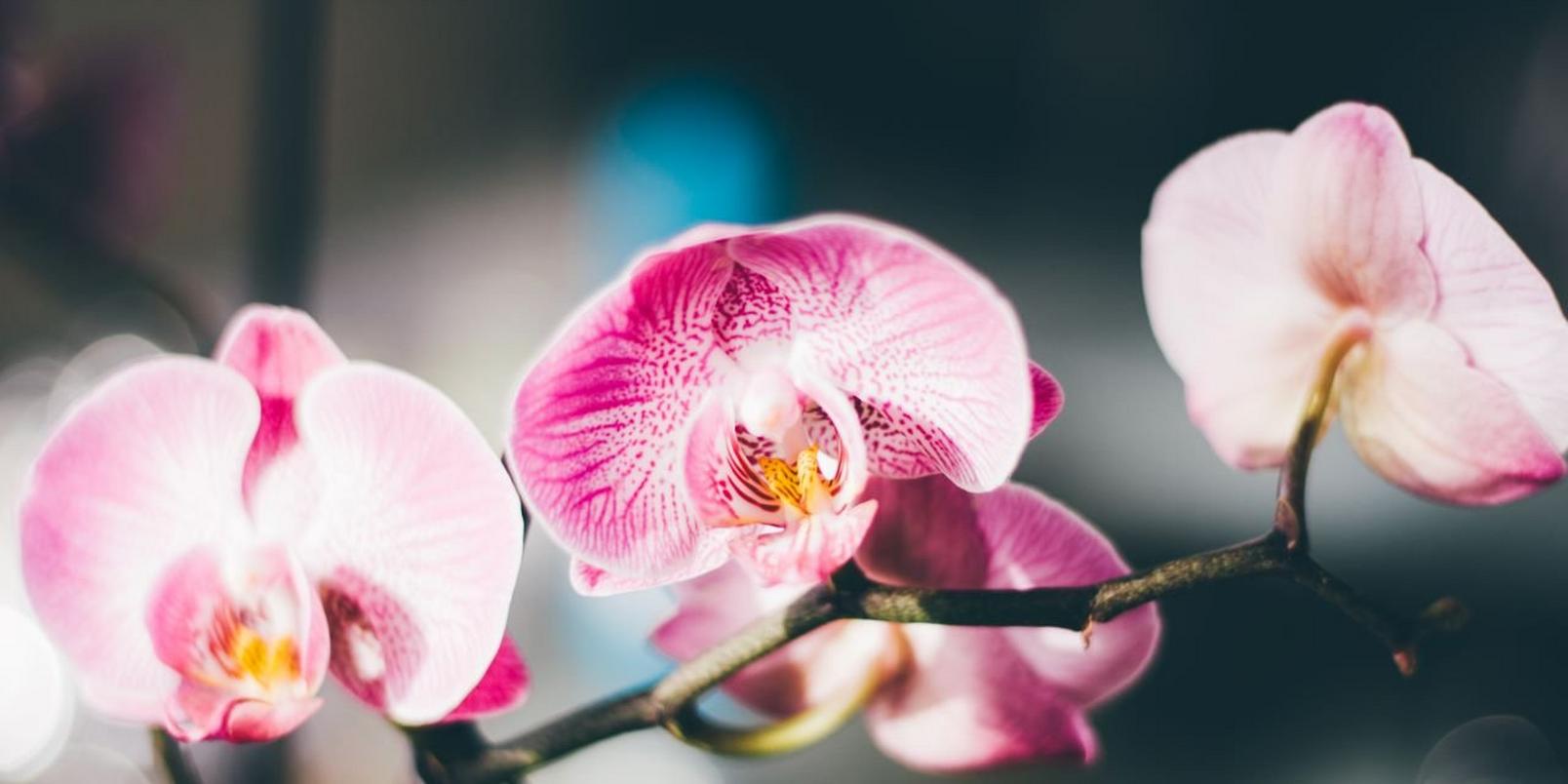 Alstroemeria
We love the tiger-striped petals of alstroemeria flowers. These relations to lilies are sweet and delicate blooms that are said to mean friendship, love and devotion. Give these to your partner on Valentine's Day to confirm you're serious about your relationship.
Alstroemeria grows in every colour imaginable, from vibrant shades of orange to deep lusty reds, which means you're sure to find a flower that suits your partner. Mix and match these blooms with gypsophila and waxflowers for a sophisticated arrangement.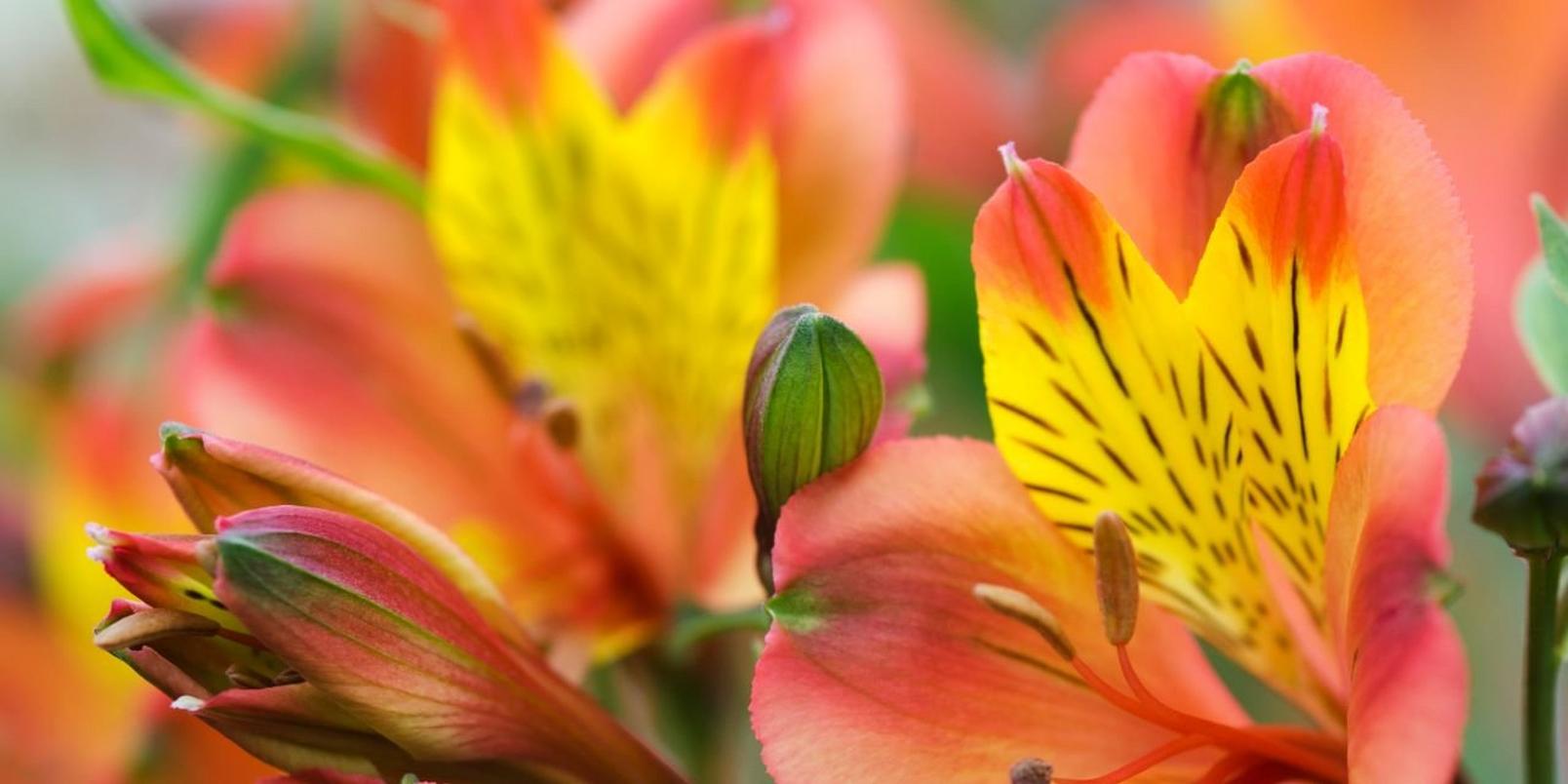 Viburnum
Add some sprigs of viburnum to your bouquet for a delicate finish, these sweet pink flowers plump out a bouquet and are all things feminine. Viburnum flowers bloom when all others have gone to sleep for the winter, which we think suggests that they could symbolise a love that lasts no matter the season.
These flowers are said to represent pride, great for letting your significant other or even a friend know that you're proud of them and all they've achieved. Mix them into a bouquet of white chrysanthemum and carnations for a simple but striking display.