Search for flowers for my date and postcode
Hand-crafted by a local artisan florist in Shetland Isles
Flower delivery for all occasions
Shetland Isles Flower Delivery
Flower Delivery in Shetland Isles
When it comes to sending a thoughtful and heartfelt gift to your loved ones in the picturesque Shetland Isles, Interflora is your trusted flower delivery service. Our dedicated local florists in the Shetland Isles handcraft stunning arrangements using fresh, locally sourced flowers, ensuring that your gift is both beautiful and long-lasting. Whether it's a birthday, anniversary, or a simple gesture of appreciation, our personalised bouquets are the perfect way to express your sentiments and bring joy to someone's day.
With Interflora's reliable delivery service, you can rest assured that your flowers will arrive on time and in perfect condition, no matter where your loved ones are in the enchanting Shetland Isles.
About Shetland Isles
The Shetland Isles, nestled in the North Atlantic Ocean, offer a captivating blend of rugged landscapes, rich history, and unique culture. This remote archipelago, situated off the northeastern coast of Scotland, is renowned for its breathtaking natural beauty and vibrant island life.
Explore the dramatic cliffs, pristine beaches, and rolling moorlands that define the Shetland Isles. With an abundance of wildlife, including seabird colonies and seals, nature enthusiasts will be enthralled by the diverse ecosystems found here. Embark on coastal walks, go birdwatching, or take a boat trip to experience the awe-inspiring beauty of this untouched paradise.
The Shetland Isles also boast a rich heritage that is deeply intertwined with Viking history. Discover ancient archaeological sites, such as Jarlshof, where Norse, Pictish, and Scottish settlements have left their mark. Immerse yourself in local traditions at the Up Helly Aa fire festival, where the community celebrates their Viking roots with torchlight processions and fiery displays.
With their warm and welcoming communities, the Shetland Isles offer a vibrant cultural scene. Enjoy traditional music festivals, sample local delicacies like Shetland lamb and fresh seafood, and engage with talented local artisans showcasing their crafts.
Florists in Shetland Isles
Interflora takes great pride in collaborating with skilled florists in the enchanting Shetland Isles. Our reliable flower delivery service extends to the remote islands, ensuring that your heartfelt sentiments are expressed through stunning floral arrangements. From Lerwick to Sumburgh, and all the picturesque villages in between, Interflora ensures that every occasion in the Shetland Isles is made truly special with our beautiful blooms. Trust us to deliver your emotions with elegance and grace to your loved ones in this captivating island destination.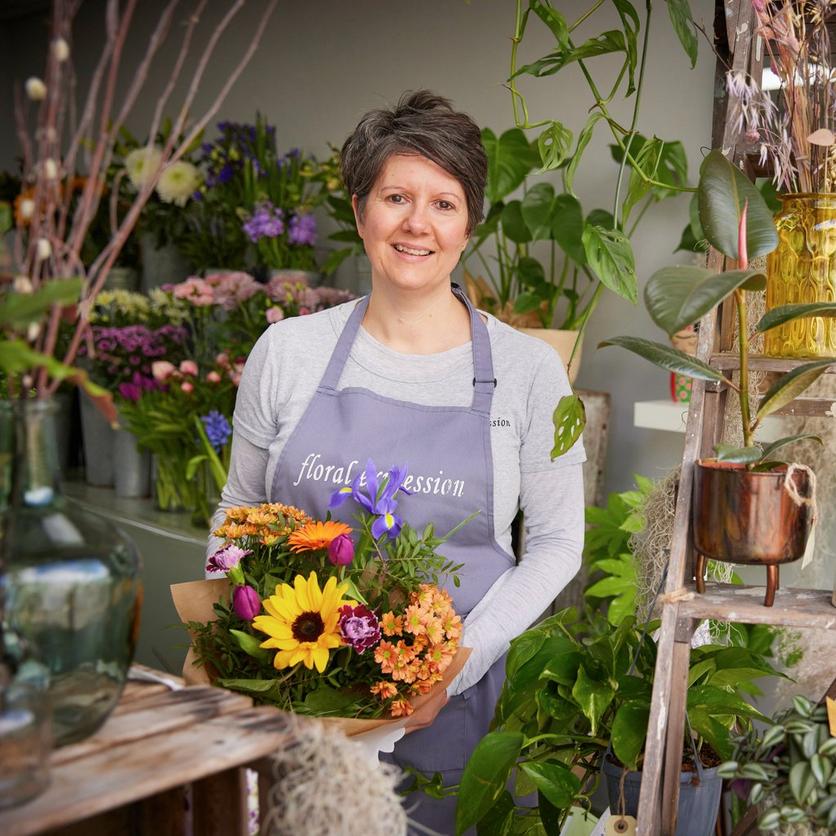 Find a local florist to craft your bouquet
Whatever the occasion, we're here to help. From birthdays to anniversaries or simply just because, we deliver flowers across the UK and even overseas.
Over 900 local florists nationwide
Every bouquet is created by an experienced artisan florist.
No lost bouquets here, these are made to wow them on the doorstep.
We guarantee all our flowers will be fresh for 7 days at least.
Our bouquets are created by local florists. Long live the high street!