Interflora discount codes and offers
Sign up to our email newsletter and receive 15% off
Subscribe to our newsletter and receive 15% off your first order
Discover more Interflora discounts and offers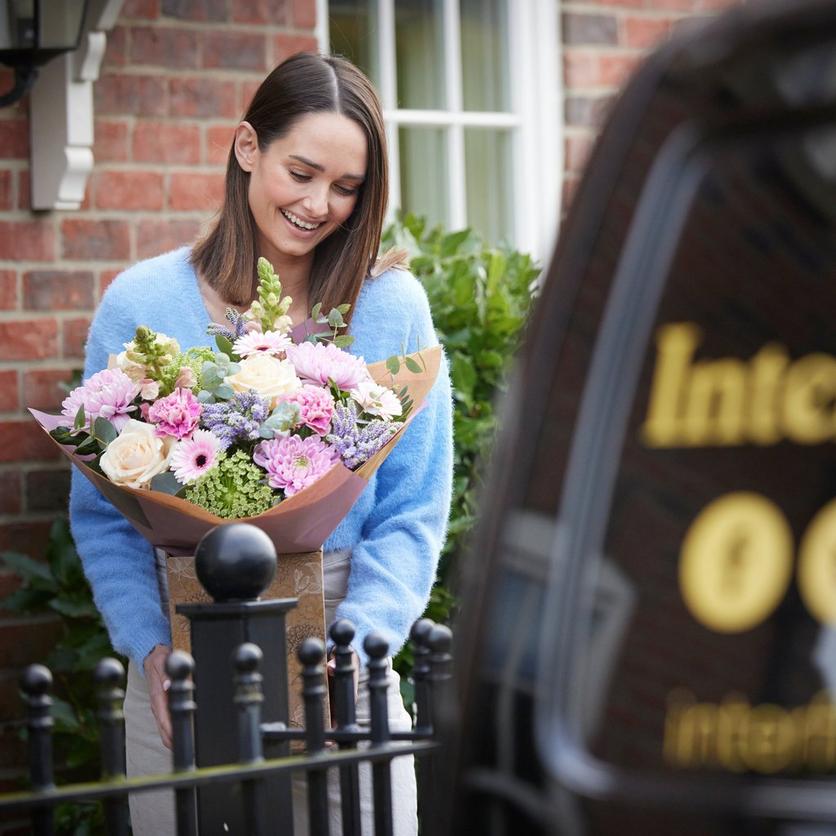 Don't miss out on FREE next day delivery
You can enjoy unlimited FREE next day delivery & great savings on other delivery types with a one time payment of £12 (Gold Pass) or £22 (Platinum Pass) for the year. It only takes 2 deliveries to cover the cost of the Gold pass meaning all those birthdays, anniversaries, special occasions are covered…hurrah!
Explore the full range
Shop for the perfect gift to show them just how much you love them.
FAQs
How do I use a discount code?
It's really easy, just a few quick steps.
Choose the beautiful blooms or gift you'd like to send. You can pop in their postcode to see what options you've got. Choosing is the hardest part!
Pop in all the important details, like delivery address and date.
Head through to the checkout and you should see a little box saying discount code. Add it in, press or tap 'use this code' and voila – you've saved a few pennies.
If you get stuck we have a lovely customer care team on hand to help. You can get in touch using the Contact us page.
Terms & Conditions: All products are subject to Interflora Florist Delivery unless otherwise stated. Florist Delivery is next day at £7.00. Other delivery options available. At certain times of the year delivery prices may vary. Some delivery services are subject to availability and may be withdrawn without notice during busy periods. Some restrictions may also apply to certain delivery locations. See wesbite terms and conditions for full details.