White Winter Planter
£39 Free Delivery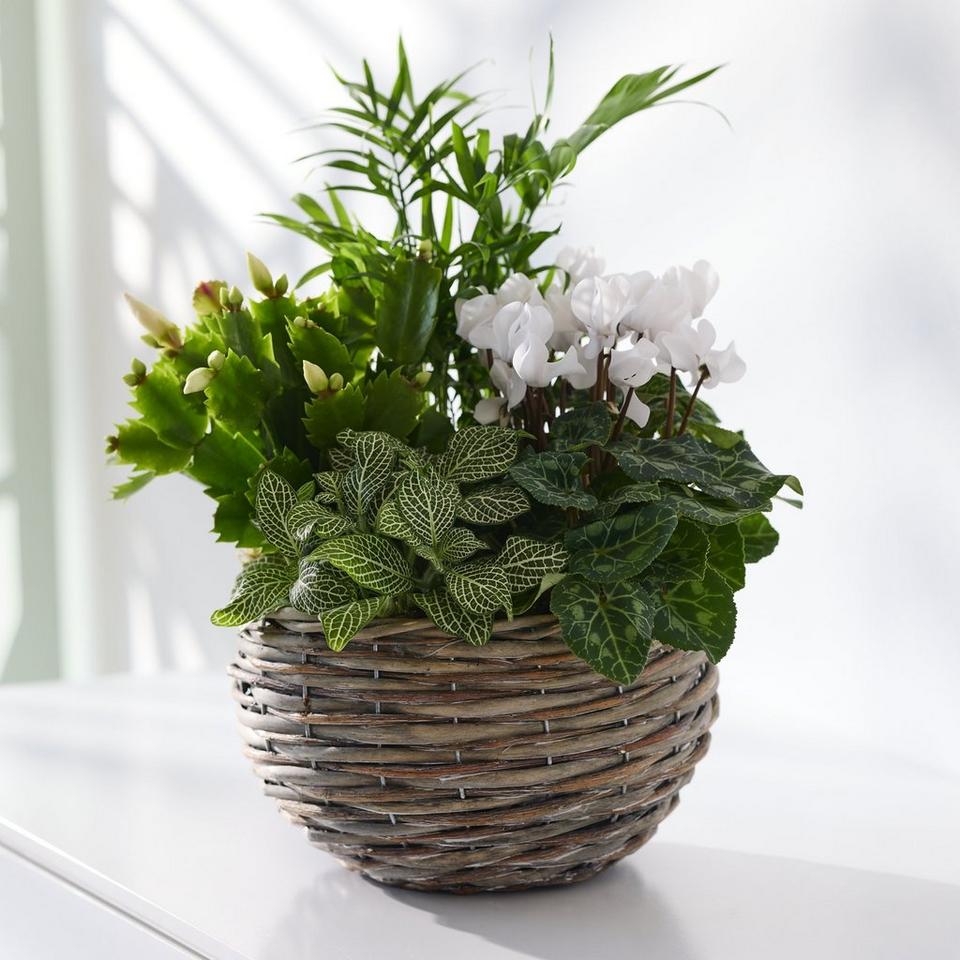 Send a gift that keeps on giving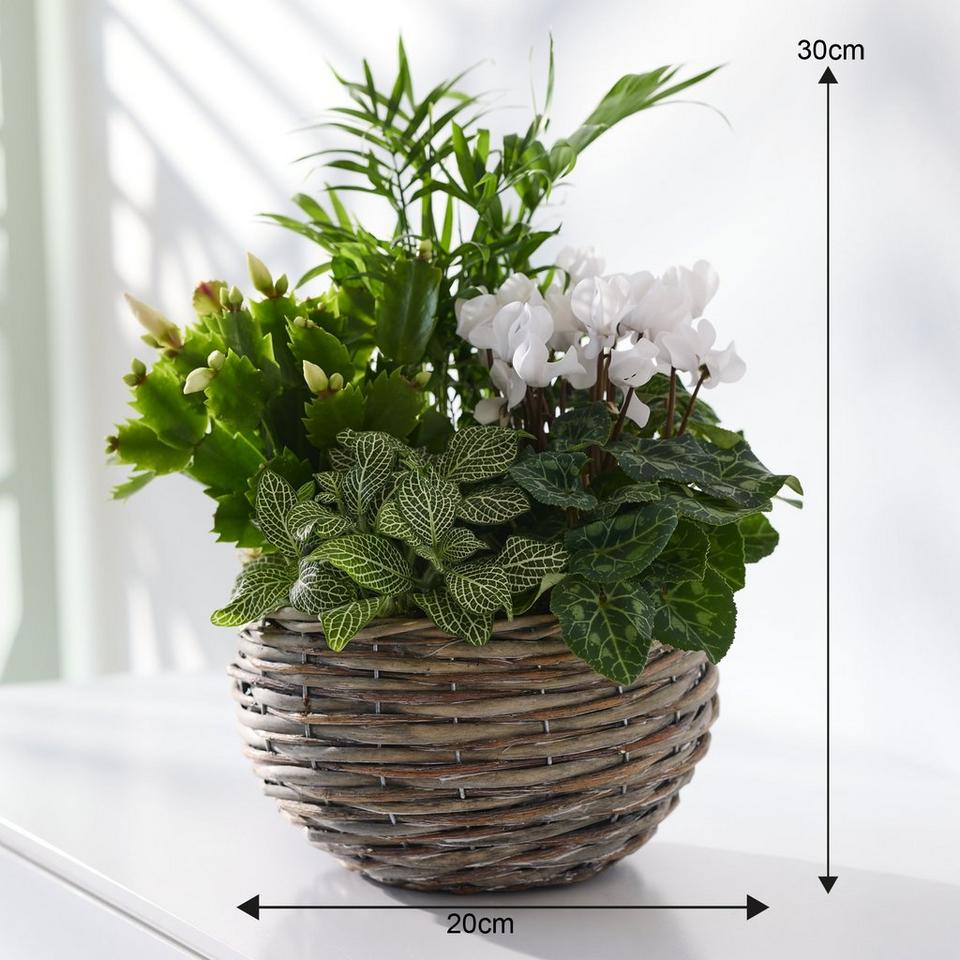 Gift description
Make it a white Christmas this year with this elegant willow basket planter full of fresh white blooms. White rose, kalanchoe and cyclamen make for a chic and stylish trio.

Size
The basket is 20cm in diameter, the rose plant will be between 20 to 30cm high, the kalanchoe between 17 and 22cm high, and the cyclamen between 20 and 25cm high.

Care
> If the soil is dry when it arrives it'll need a little water
> Likes a bright spot thats not too chilly
> Keep it blooming by getting rid of any dying or fading foliage and flowers
> The rose can planted in the garden once your planter is done flowering

Anything else?
Kalanchoe is poisonous to pets, so keep the planter away from furry friends who might munch it.

Delivery
We'll deliver this chic planter for free. It'll be packed in our beautiful, specially designed plant packaging so it should arrive safe and sound, all ready to bring glad tidings.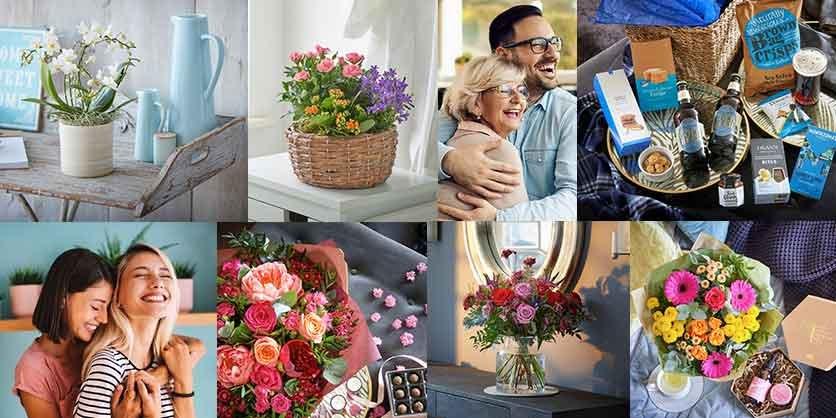 Our promise to you
"If your order doesn't arrive on time, or your recipient isn't delighted, let us know. We'll do all we can to put the situation right, or if you prefer, give you your money back."