Father's Day Gift Ideas
5th June, 2023
Here's to brilliant dads. To their dodgy jokes and dodgier dancing. To them always knowing how to fix it (turns out usually it's WD-40) and to how – somehow – they manage to be there through thick and thin. Maybe they're a step-dad or an uncle or a grampy – whatever their official title, all father figures deserve a shout out on Father' Day. The only tricky thing is figuring out how. That's where we come in. With 100 years of delivering joy to people, not just with flowers, we like to think we know a thing or two about gorgeous gifts. So we've racked our brains, rummaged through our assorted goodies and put together a guide to choosing your father figure the perfect pressie.
Father's Day foodie presents
They say the way to the heart is through the stomach, and a delicious gourmet treat is a sure winner on Father's Day. You could treat him to a meal out, or maybe a wine tasting if he likes a tipple, or you could go behind the scenes and do a brewery or distillery tour. You've got plenty of options if your father figure is a bit of a gourmand.
For the cheese fiend
Show him he's a brie-lliant dad (sorry) with some cheesy treats. You could even set him up cheese subscription (oh how we love the modern world) if you're feeling flush. We like this one from the Cheese Collective, each box means a donation to a food bank through the Trussell Trust Or you could treat him to a scrummy night in with our luxury cheese and wine hamper (we'll deliver it for free and it even includes its own cheese slate!)
For the craft beer nerd
The craft beer renaissance means you're spoilt for choice if your dad is a beer fan. You could look up your nearest brewery and do a tour and tasting, or if you and your dad are on the busy side you could send beers straight to his door. Our craft beer gift box features tipples from the Glastonbury Brewing Co. – an amazing small batch brewer based in beautiful Somerset, as well as tons of moreish snacks

Father's Day presents for dad's with a hobby
We're firm believers that everyone should take time to enjoy a hobby. They're great for taking a breather, for your mental health and for learning new skills. So if dad is a hobbyist, good for him, we're here to support it! Or maybe you could kick off a new interest with your Father's Day gift?
For the green-fingered
If he loves his plants only slightly less than he loves you, then it's got to be a plant pressie hasn't it? We love this house plant trio (the pots remind us of the amazing tiles you see in places like Portugal) but we've got all sorts of plants he can add to his collection, indoor or outdoor.
For the nature lover
All hail the eco-warrior dad, the planet needs all the help it can get! If he loves his water butt and watches out for the bees then a nature-friendly gift is a no brainer. You could upgrade his reusable water bottle or coffee cup (make sure he can recycle or donate the old one!) or treat him to some new bamboo socks. Or we could deliver him a garden joy gift set which includes a lavender to attract pollinators, a grow bar (to grow even more pollinator friendly plants) and some delicious chocolate (to make sure dad is fuelled up and ready to fight for nature).
For dad looking for a hobby
If dad hasn't quite found his niche yet, then why not help him find it. You could take him to a class (starters for ten ideas: pottery, knife skills, cocktail making) or if you're on a tighter budget you could buy him some magazines that might spark a new interest. Take a risk, it could end up bringing him years of joy, and if not – it'll be a funny story!
Other Father's Day gift ideas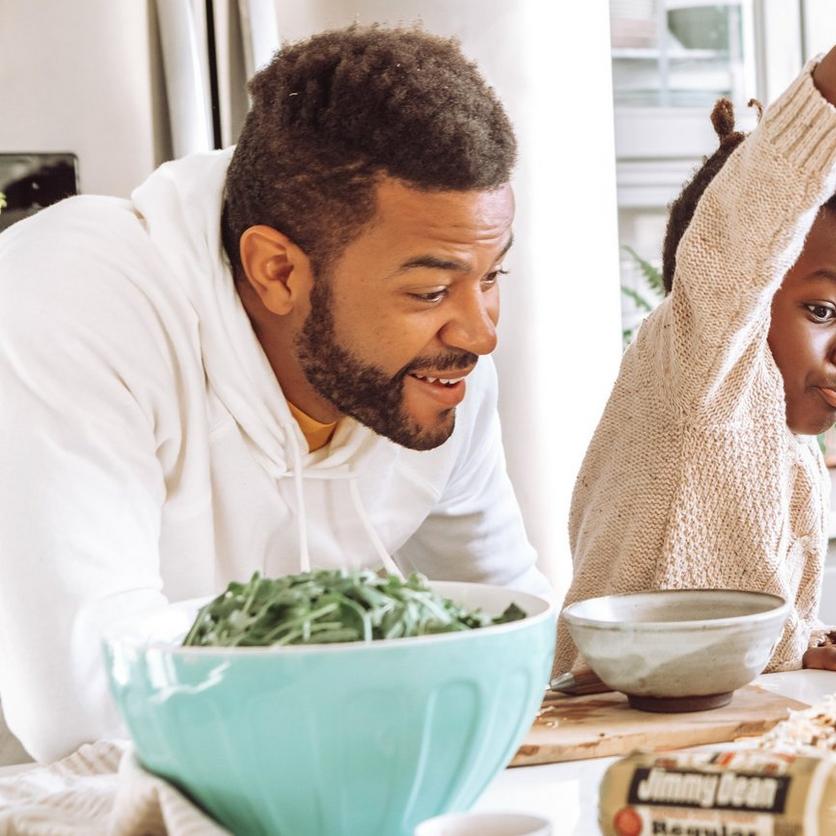 Make him something
Whatever your age, nothing beats a homemade present. You could paint him a mug, draw him a picture of his favourite animal, concoct something delicious for him to enjoy, or something else entirely! Play to your skillset, don't put too much pressure on yourself and remember – a lovely dad will treasure it, however it turns out.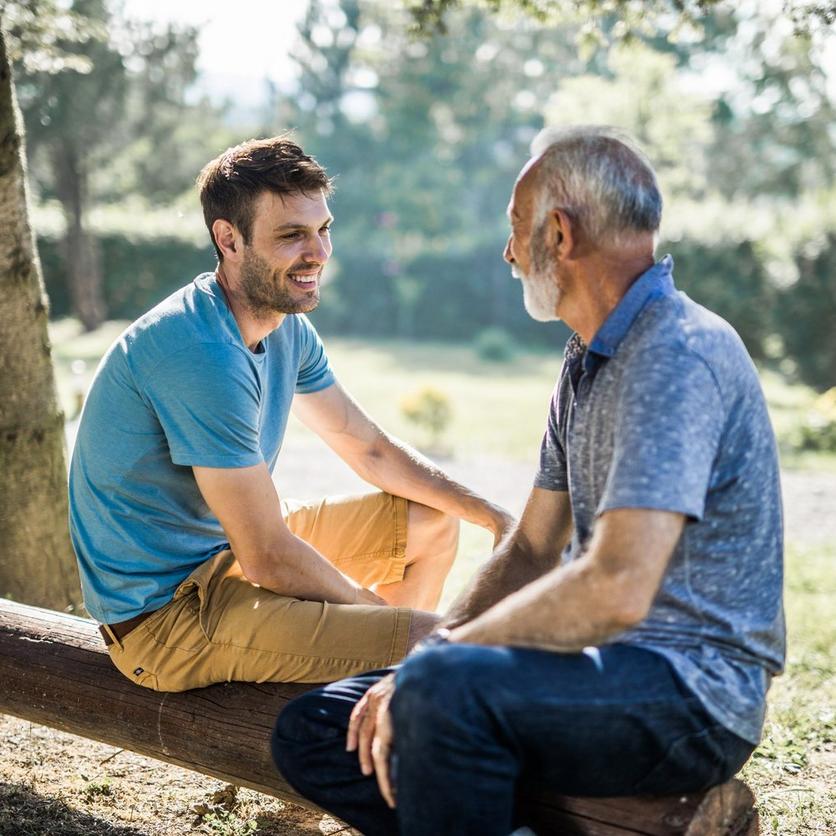 Take him somewhere
Chances are that quality time with his nearest and dearest might feature high on his list of favourite Father's Day presents, so set some time aside to actually just be with your dad. You could go to his favourite pub, or on his favourite walk, or if you have some budget you could even take him on a trip somewhere.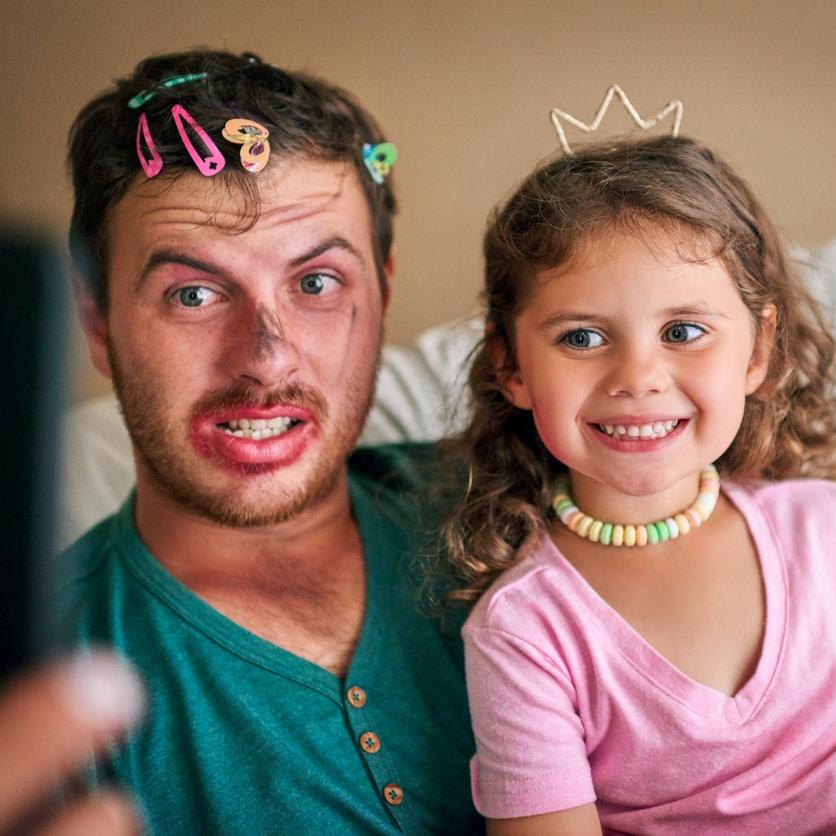 Go on a trip down memory lane
We all take so many photos these days but never really take time to look at them. Well, Father's Day could be your chance. Get your favourite photos of you both and the family printed and pop them in a frame or in a scrapbook, you can go through them together and reminisce about great times (and questionable haircuts!)
We'd love to hear your Father's Day gift ideas. Give us a shout in the usual places on social media.
Sign up to hear about more Father's Day inspiration