Autumn Wedding Trends
11th August, 2023
Autumn weddings have a distinct charm and offer a unique opportunity to embrace the beauty of the season in your special day. Away from the busy holiday season, but before the chill of winter sets in, autumn has become an increasingly popular time of year to tie the knot. With an insider's perspective on all things floral, we share our expert insight into the colours, trends, and styles of autumn wedding flowers.
Autumn Wedding Colour Palette
Autumn weddings are known for their rich and warm colour palettes that reflect the beauty of the season. Here are some popular and stylish colour combinations that work well for autumn weddings:
Burgundy and Gold: A classic autumn pairing, burgundy and gold evoke a sense of luxury and elegance. The deep red of burgundy contrasts beautifully with the shimmering gold accents.

Rustic Neutrals: Earthy tones like taupe, beige, and warm grey, combined with hints of green and ivory, create a cosy ambience.

Navy and Burnt Orange: Navy blue is a versatile and timeless colour that pairs wonderfully with the fiery shades of burnt orange or rust, creating a balanced and striking look.

Deep Purple and Sage Green: Deep purple adds a regal touch, while sage green provides a calming and natural element that reflects the changing foliage of autumn.

Plum and Copper: Plum is a rich and sophisticated colour that, when paired with copper accents, creates a warm and inviting atmosphere with a touch of glam.

Autumn Jewel Tones: Mix and match jewel tones like emerald green, sapphire blue, amethyst purple, and ruby red for a vibrant and opulent colour scheme.

Deep red and blush pink: A deep wine-red shade, combined with soft blush pink, creates a romantic and charming palette that's perfect for a autumn wedding.

Chocolate Brown and Burnt Sienna: These warm and cosy shades complement each other beautifully and can be accented with lighter neutrals like cream or beige.

Mustard and Deep Teal: Mustard yellow adds a pop of brightness, while deep teal provides depth and sophistication to your colour scheme.

Orange and Brown: Embrace the quintessential fall colours by pairing various shades of orange with rich chocolate brown for a warm and inviting palette.
Remember, the choice of colours should reflect your personal style and the overall mood you want for your wedding. Consider incorporating these colours not only in your floral arrangements but also in your bridesmaids' dresses, groomsmen's attire, table decor, invitations, and more. By carefully selecting your colour palette, you can create a cohesive and visually appealing atmosphere that captures the essence of the autumn season.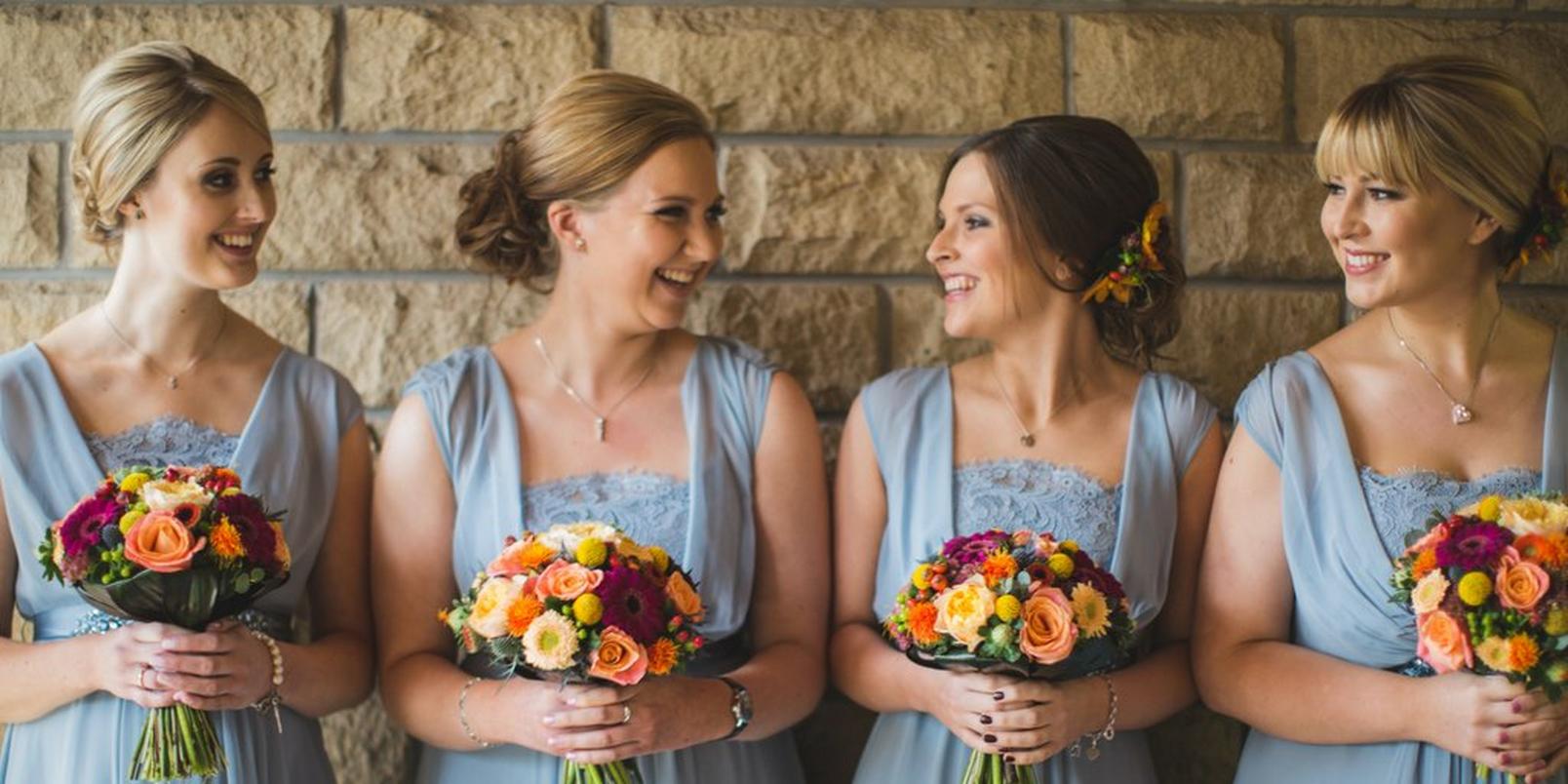 Types of Autumn Wedding Flowers
Autumn is a beautiful season for weddings, and there are plenty of stunning flower options to choose from. Here are some popular autumn wedding flowers: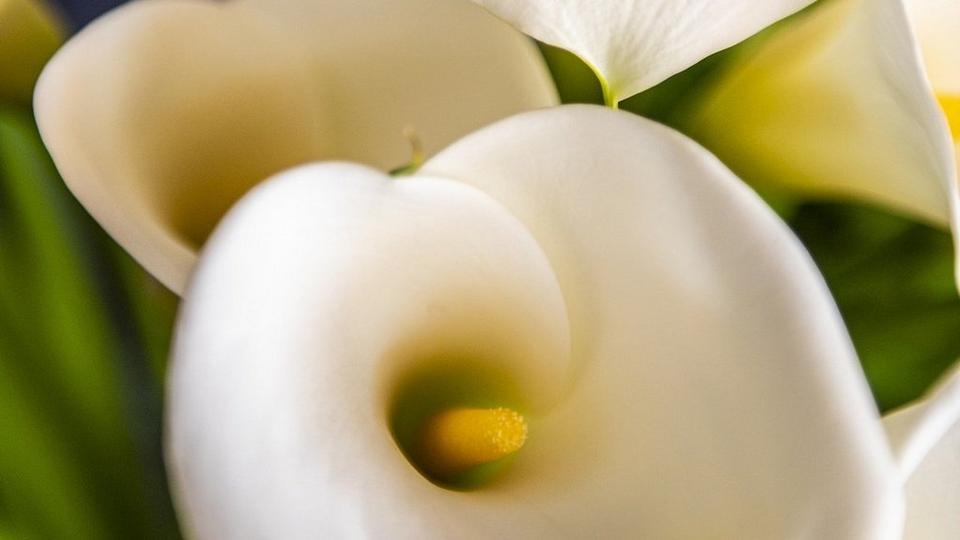 Calla Lilies
These elegant and elongated flowers are available in deep, rich shades that are ideal for autumn. They can be used in bouquets, boutonnieres, or even as single-stem decorations.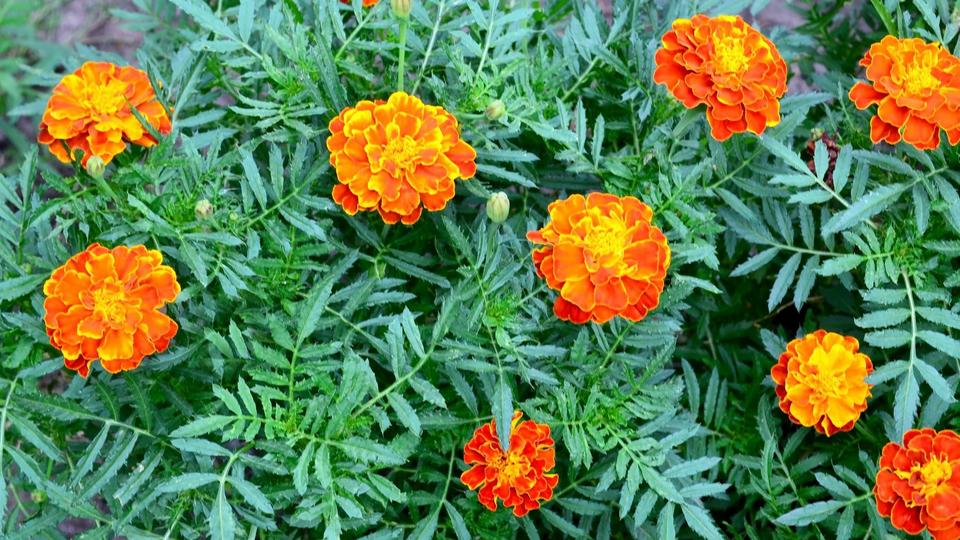 Marigolds
Marigolds have a unique, spicy fragrance and come in shades of orange and yellow. They are often associated with autumn festivities and can be used to add a touch of warmth to your wedding decor.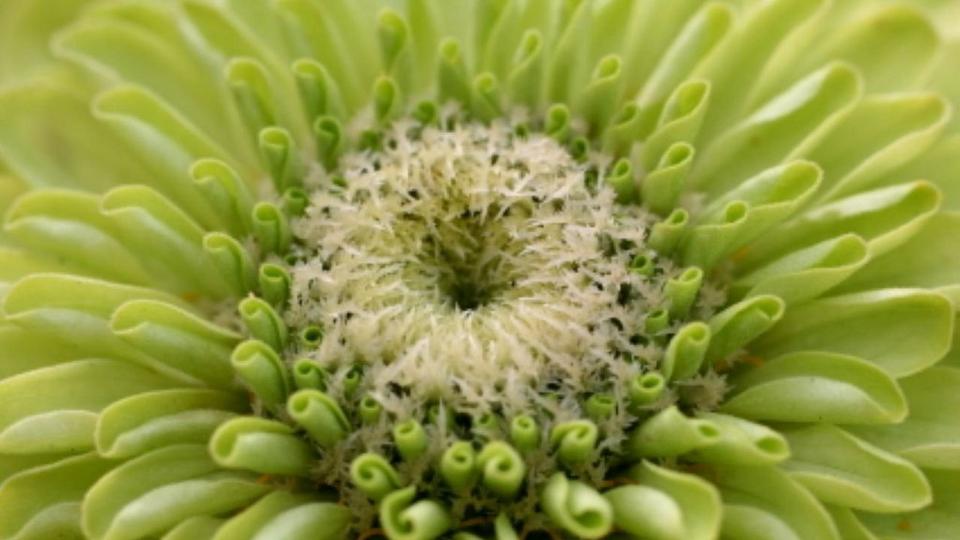 Zinnias
Zinnias offer a burst of colour with their vibrant blooms. They come in various shades, including reds, oranges, pinks, and yellows, making them a beautiful addition to autumn arrangements.