Christmas Decorating Trends
26th November, 2017
Christmas is a wonderful blend of tradition and reinvention. Every year we rejoice in the old (how happy it makes us to unwrap those time-honoured decorations passed down from generation to generation each year) and embrace the new. From sweet nostalgia to a very modern Christmas, we take a look at some of the biggest décor trends of the festive season.
SCANDI CHIC
Offering a twist on the traditional Christmas colour palette of red and green, a Scandinavian styled Christmas is neat, simplistic and cosy all at the same time. Natural materials such as pine cones, cinnamon sticks and hand-crafted elements compose a classic Nordic feel. Prevent the look from becoming too traditional by using crisp white accessories in place of gold.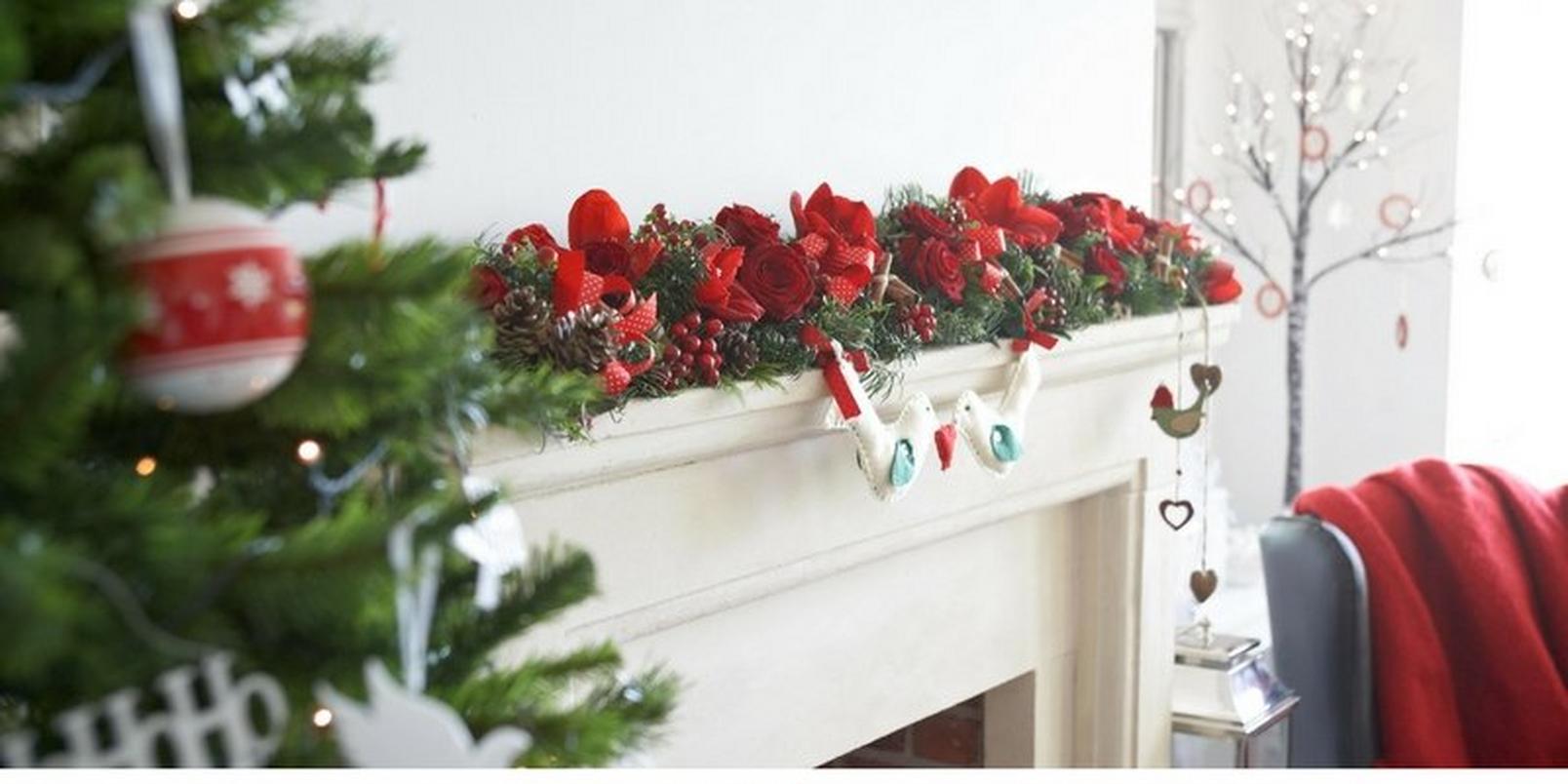 MERRY AND BRIGHT
Give yourself the gift of a vibrant Christmas with joyous decorations in a dazzling selection of bold colours. Combining purple, cerise and lime green this opulent colour scheme really sets the tone for a celebration and will see you all the way through until the New Year. Shimmering silver accessories reflect the jewels tones while glistening Christmas baubles complete this modern and luxurious look.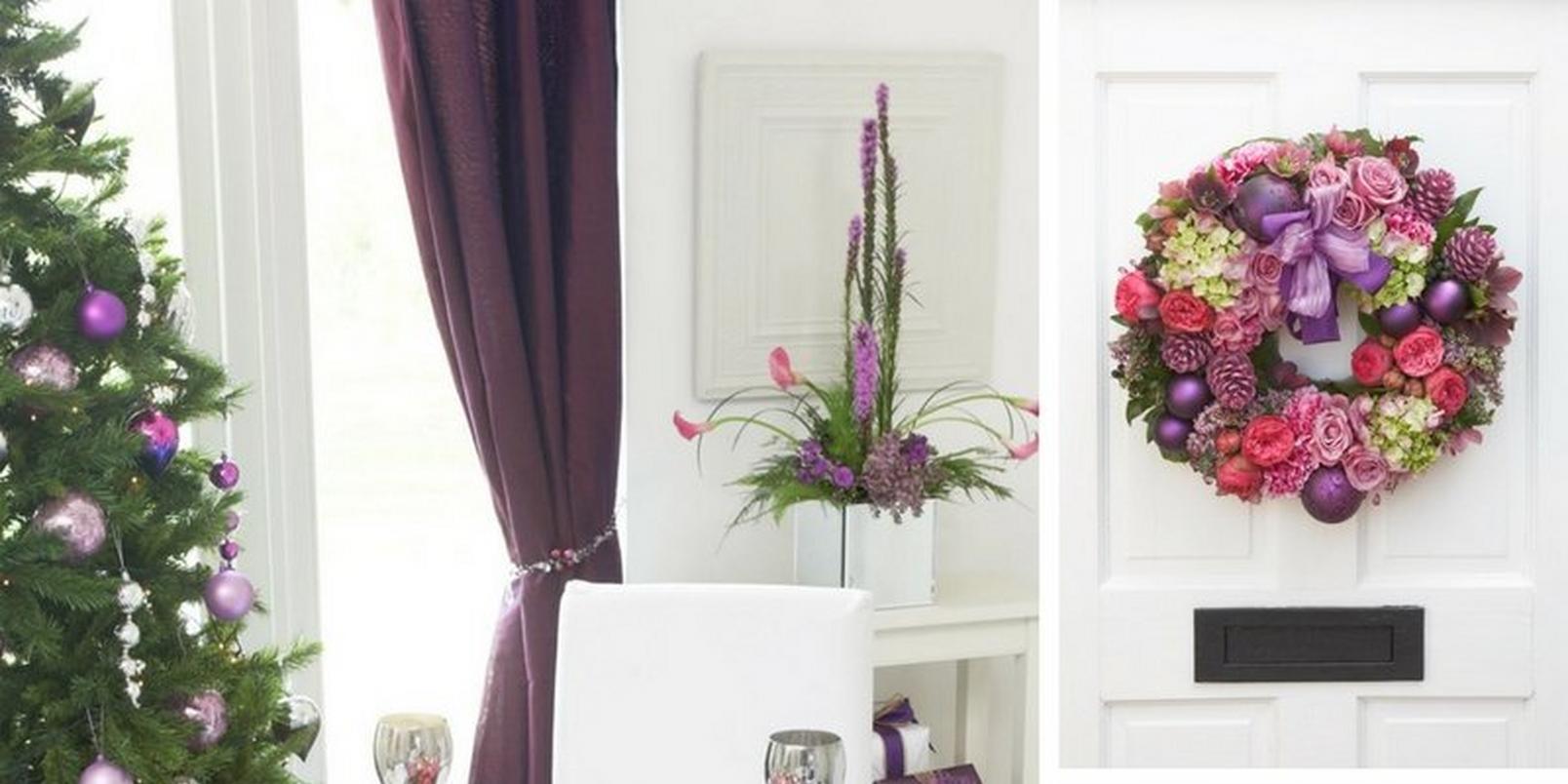 CLASSIC CHARM
Go for a traditional look this season to get everyone in the Christmas mood. Think warm and homely with plenty of red, greens and gold. Fragrant touches like dried fruit and cinnamon bundles evoke the scents of Christmases past.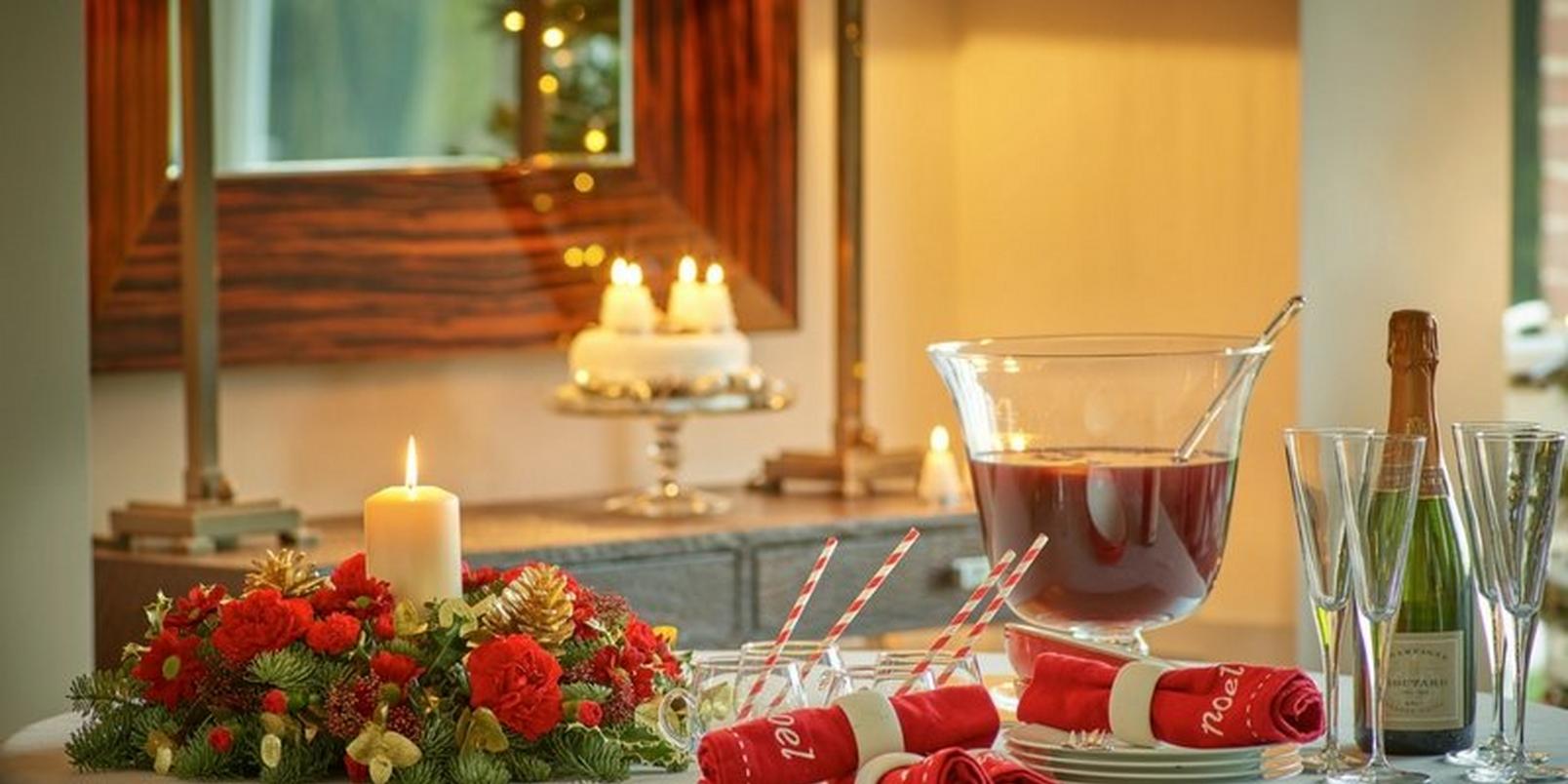 WHITE CHRISTMAS
We all dream of a white Christmas but it very rarely happens. Whether we get a sprinkling of snow this year or not, you can create a winter wonderland at home with a soft, muted colour palette. Take inspiration from your woodland walks and combine fresh whites, lush greens and plenty of natural materials to conjure up images of a winter garden covered in snow.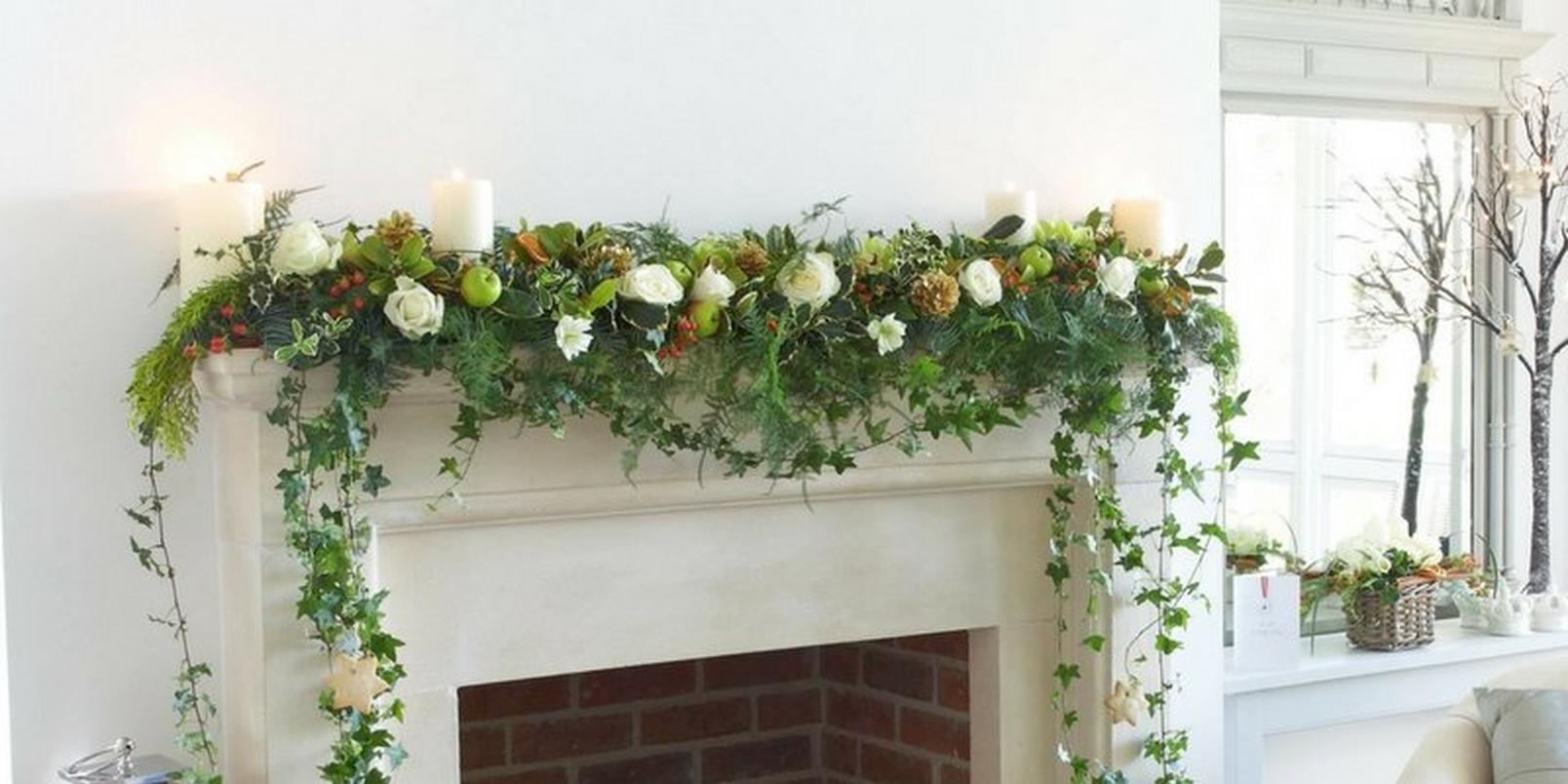 INDULGENCE
Characterised by crimson reds and earthy greens with a hint of frosty blue, 'indulgence' is a key trend for Christmas this year. This sumptuous look is created with lots and lots of luxurious flower choices and plenty of flickering candlelight.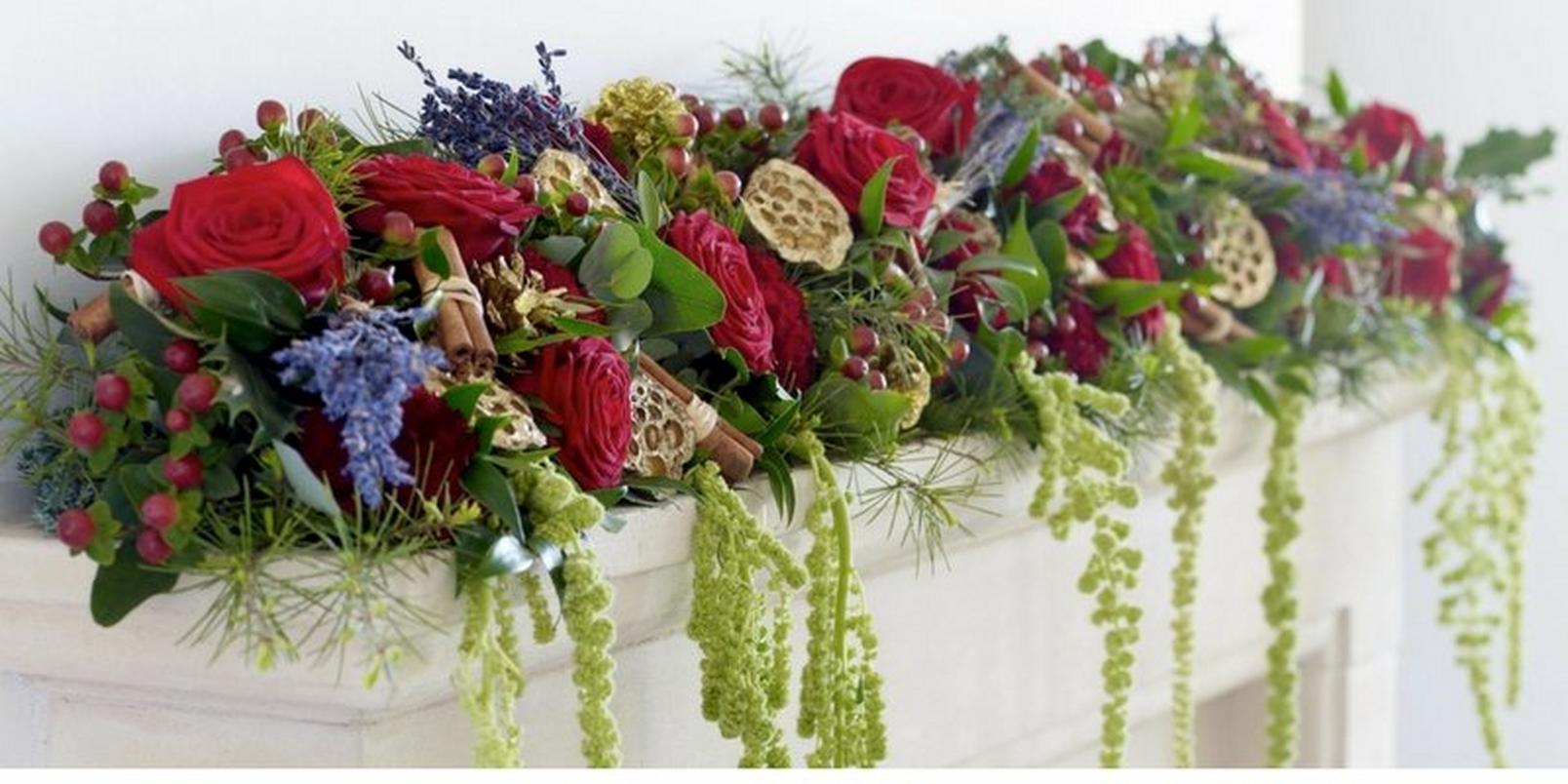 VINTAGE
Vintage continues to be a popular home decorating trend and this Christmas will be defined by beautiful, feminine colours. Transitional tones of pink and faded lilac create a feeling of times gone by, while vibrant hues of cerise and violet reflect modern day living.