Top 6 Hay Fever Friendly Flowers
15th April, 2019
Uncontrollable sneezing, a runny nose, itchy eyes for weeks on end – hay fever just isn't fun, and it means many of us miss out on the beauty of spring and summer (because our eyes are too swollen to see it!) However we're here with a public service announcement: you can still enjoy a bouquet of gorgeous blooms! That's right, there are certain hay fever friendly flowers that bring joy without the sneezes. So to help you avoid the itchies, we've put together this guide to the best flowers for hay fever sufferers, plus a little extra science on the problems with pollen.
Can people with hay fever have flowers?
Yes! It's just about reducing the chance of the blooms setting it off. As you definitely know if you're a sufferer, hay fever is a pollen allergy, so it's about steering clear of flowers and plants that release lots of pollen. Trees and grasses tend to make hay fever worse because their pollen spreads through the air rather than being spread by insects. When choosing flowers you want to avoid types that feature lots of pollen, or ones that have an especially large flower head, because that could also equal extra pollen.
Can people with hay fever have house plants?
It's another yes, and another reminder that it's all about avoiding pollen. If you really struggle with hay fever avoid indoor plants that flower (flowers = pollen) and opt for leafier kinds instead – palms are especially good for allergy sufferers and can even filter out some of the chemicals that can make a pollen allergy worse.
6 hay fever friendly flowers
Antirrhinum (Snapdragons)
Antirrhinum (snapdragons) are a traditional favourite and safe choice for hay fever sufferers as the tightly closed buds minimise the release of pollen. Said to portray the meaning of 'gracious lady', these blooms provide nectar for bumble bees who are one of the few insects that are able to 'open' the flower. Antirrhinums will add height to any design – arrange them with round-headed summer blooms to create a gorgeous display for your mantelpiece.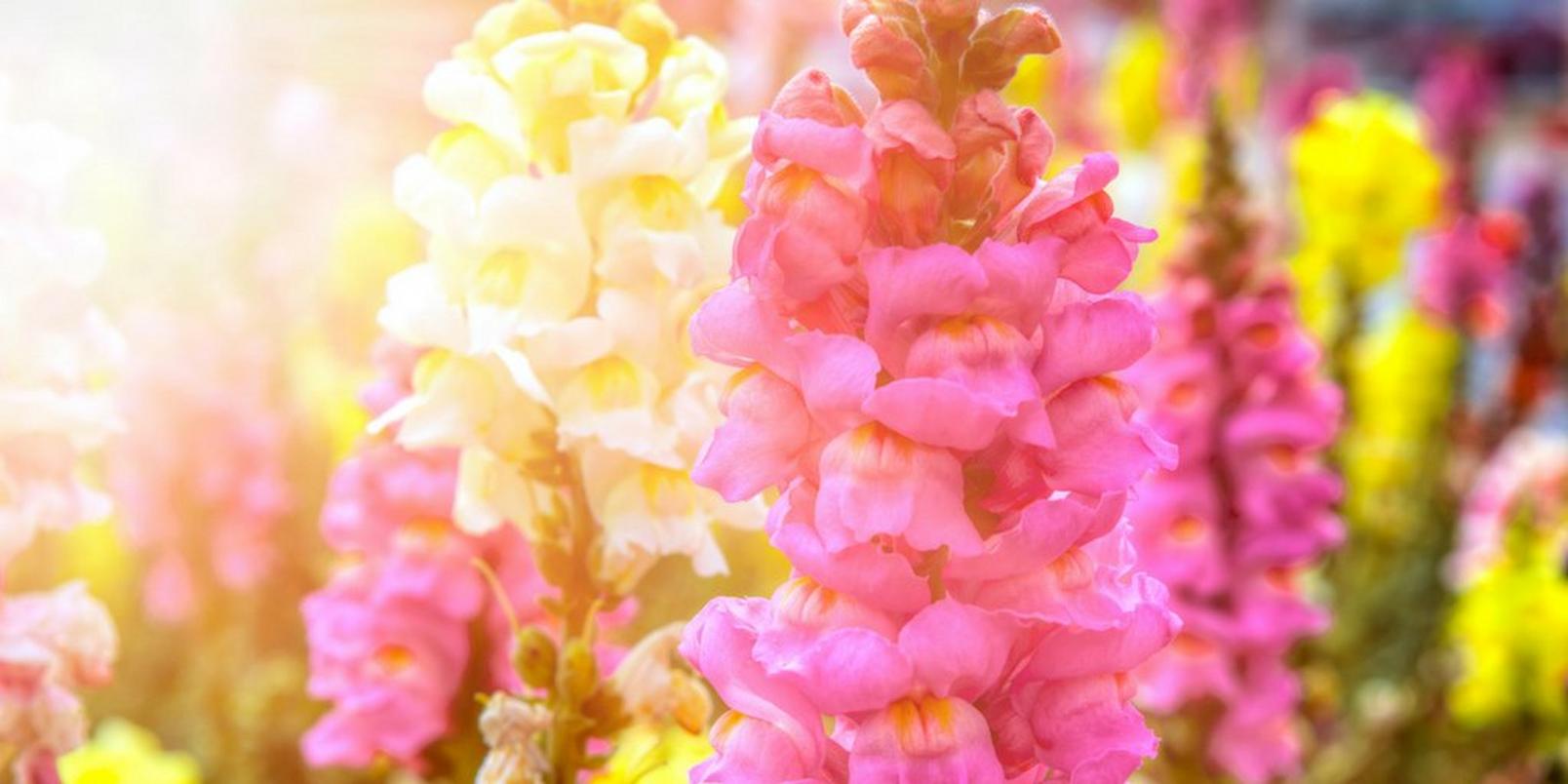 Peony
You'll be pleased to know that the large, luxurious taffeta-like flower heads of the peony will give you the joys of the season without setting off the sneezes! The popular summer bloom is a reliable choice as it is pollinated by insects rather than the wind. Peonies are said to represent bashfulness and is loved so much by the Chinese city of Luoyang, that they hold an annual peony festival every April – which sounds like our kind of festival!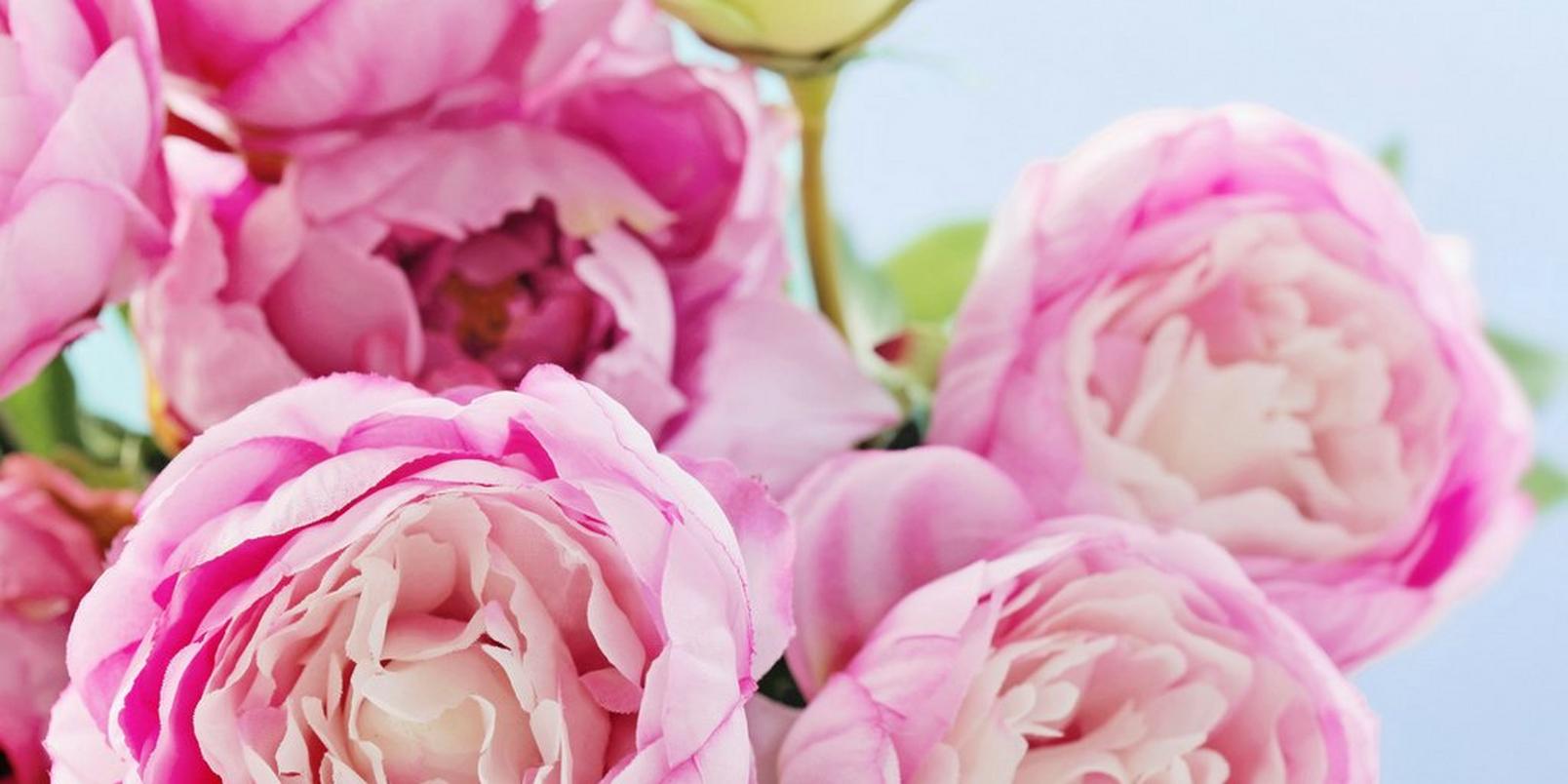 Roses
The national flower of England and the world's favourite bloom! This classic beauty can be enjoyed by all as roses only release small amounts of pollen into the air. With a huge range of colours and varieties, this symbol of love is the perfect choice to send to hay fever sufferers. Top tip – opt for the tight budded varieties to further minimise pollen exposure.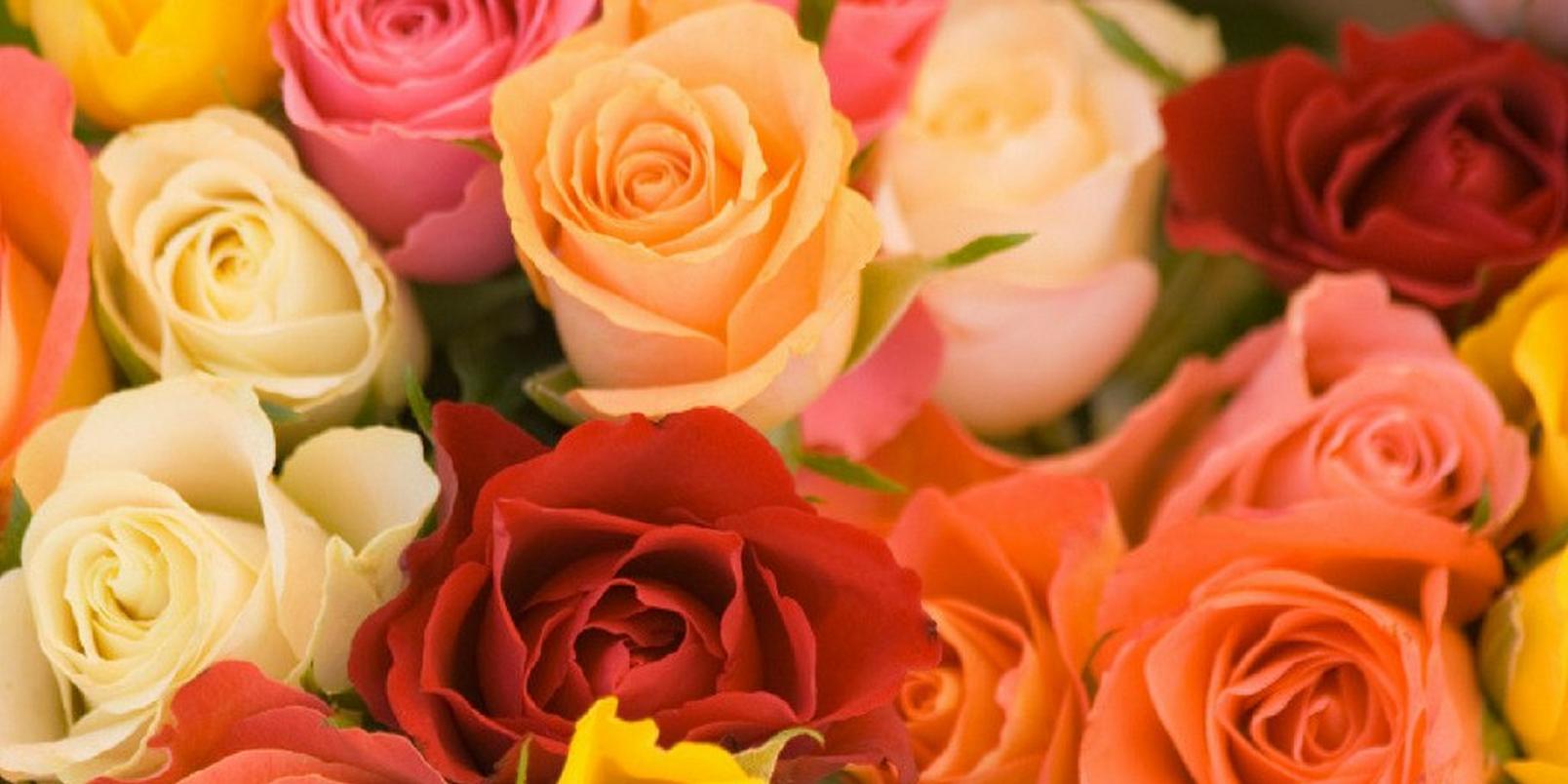 Gladiolus
Another safe choice this season is gladioli. They originate from South Africa and are said to symbolise generosity. This bloom's pollen is thick and sticky, meaning they are commonly pollinated by bees, rather than the wind. The tall stems come in a wide range of beautiful colours and will certainly brighten any home or garden.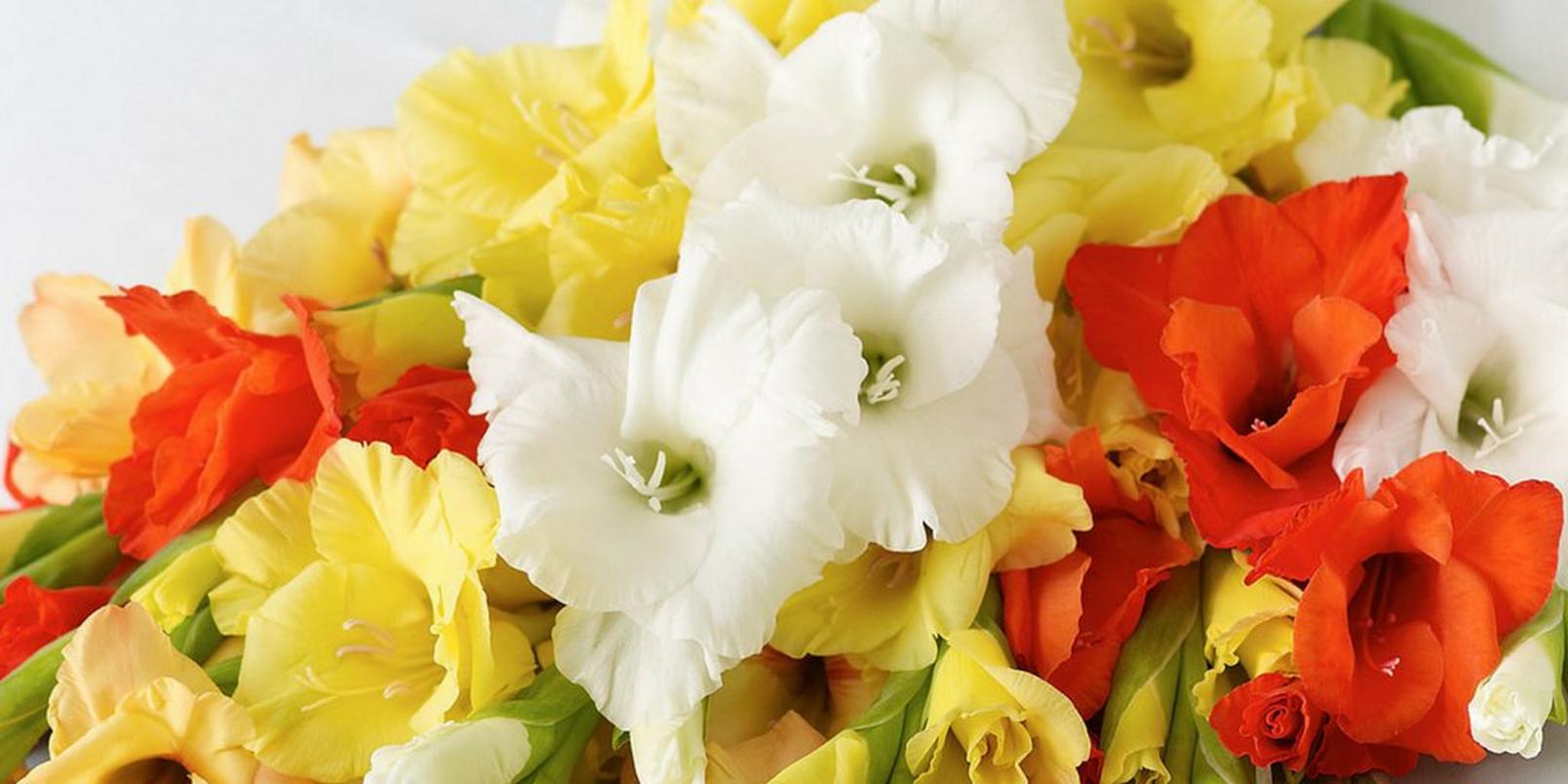 Astrantia
A pretty, delicate star-shaped flower that will add texture to any bouquet, making it a very popular choice for spring and summer weddings. Astrantia was first cultivated in Britain in the 16th century and became a cottage garden favourite, which can also be found growing in the wild. The great news is they rate low on the allergy scale, so there's no need to be afraid of that hay fever headache!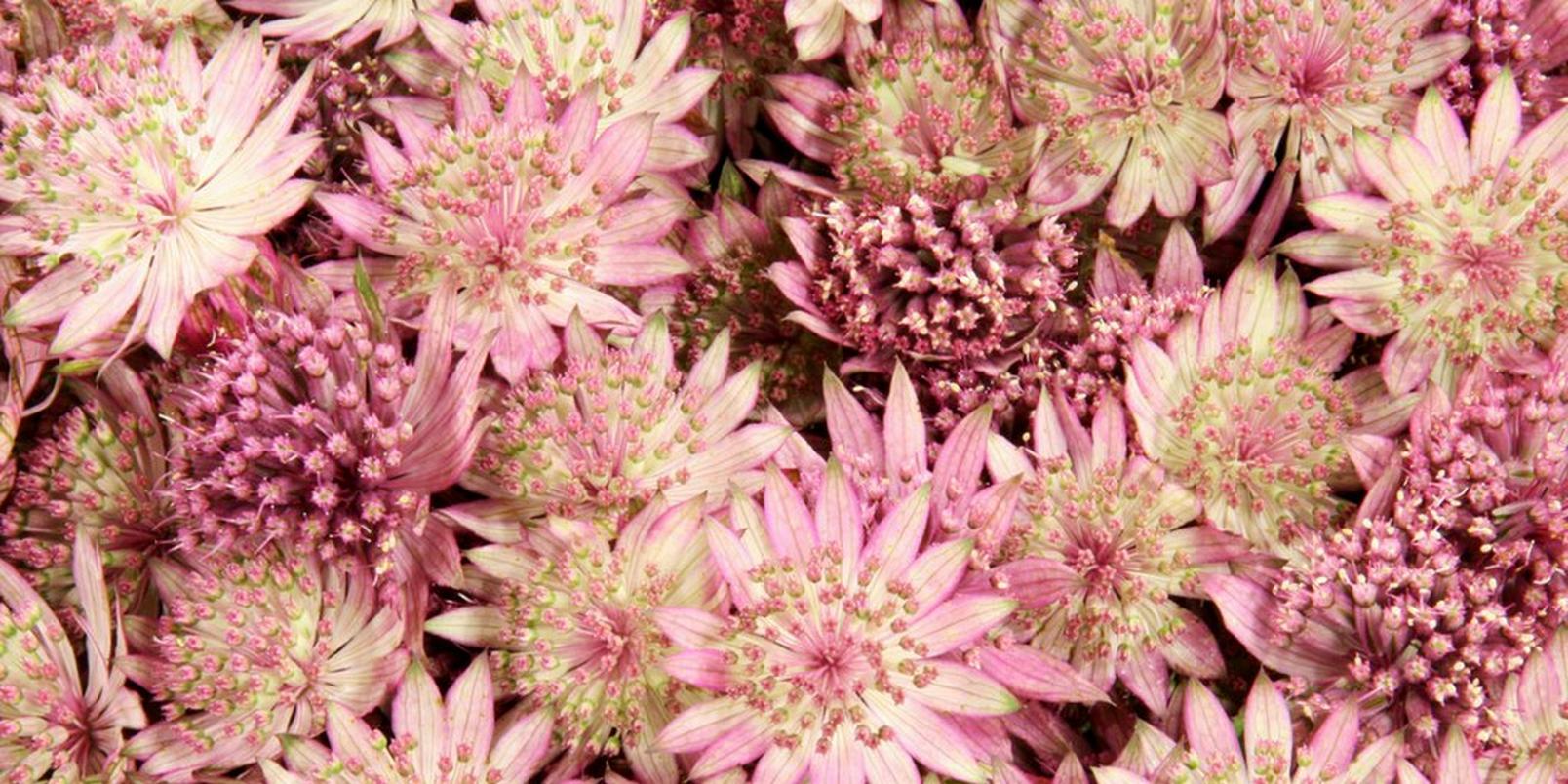 Hydrangea
These stunning blooms are also insect pollinated, making them another safe option this summer. Hydrangeas come in shades of blue, pink and white and are said to carry the meaning, 'thank you for understanding'. Did you know, their dried leaves are used to make a sweet tea called Ama-cha in Japan, which is prepared each year to celebrate Buddha's birthday!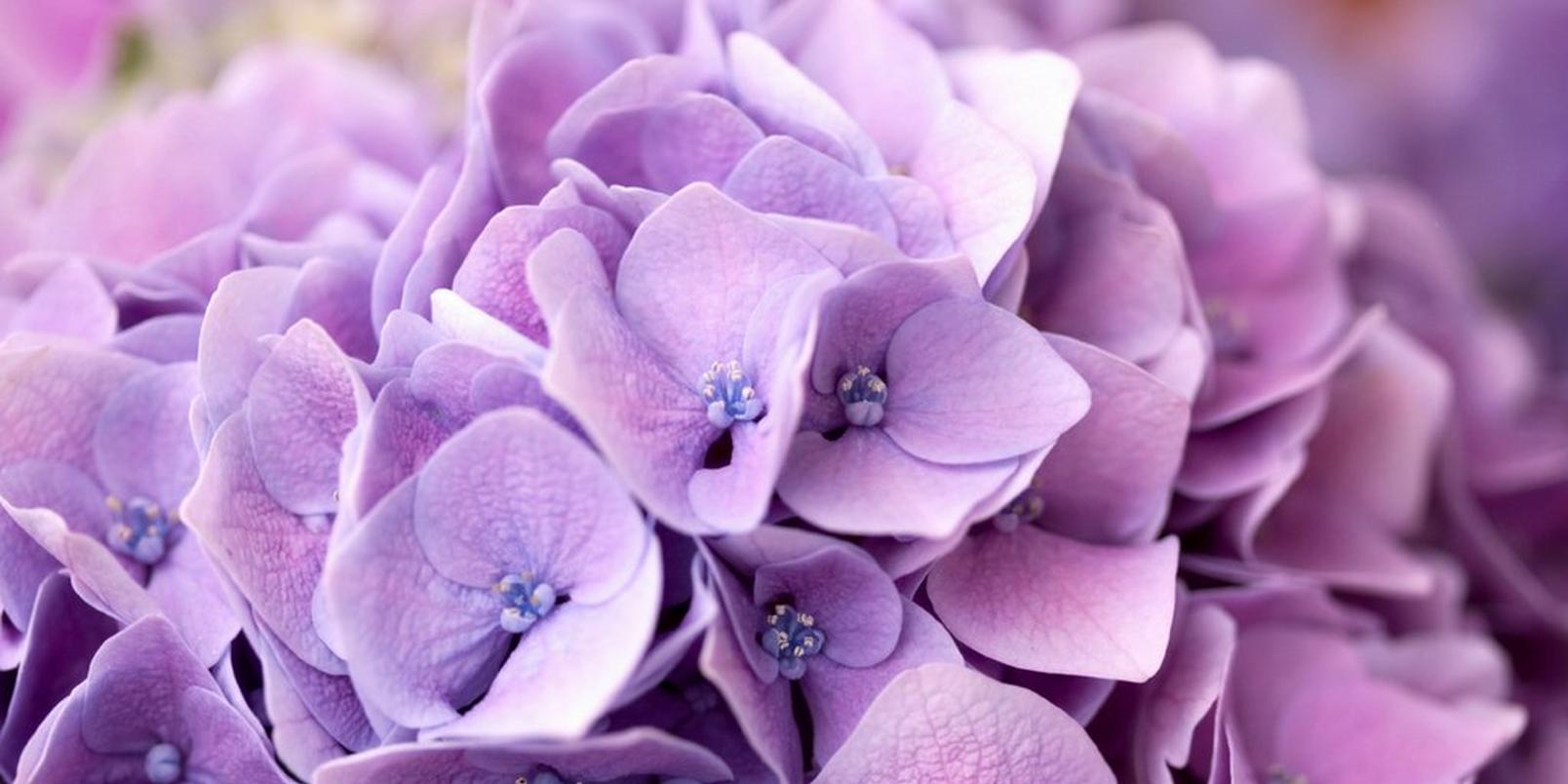 The worst flowers for hay fever
There are some blooms that should definitely be steered clear of if you're prone to pollen allergies. Keep away from:
Sunflowers – their giant heads equal lot of pollen
Gerberas – serious pollen producers
Lilies - known to release a lot of pollen. Though you can have the pollen removed from the bulb.
Dahlias – another one that packs a pollen punch but interestingly they have bred hybrid dahlias with (virtually) pollen free flowers. All of the fluffy petals, none of the stuffy nose.
So, if you suffer from this dreaded summertime allergy or want to send flowers to someone who does, take a look at the lily-free bouquets over on our website.