Feeling Mellow: Our Favourite Yellow Flowers
20th January, 2021
Ah, the sunshine colour, just the thing for brightening up dreary days and bringing joy into the house. Good thing nature has given us a wealth of yellow flowers in all sorts of shades, from gentle lemons to rich golds.
While yellow flowers generally signify happiness and joy (Pantone even made a yellow their colour of the year in 2021 to help boost spirits during the coronavirus pandemic), it's worth remembering though that yellow isn't always mellow. Yellow blooms symbolise all sorts according to floriography (the study of the language of flowers), so if you want to use your bouquet to send a message, make sure you know your daffs from your dahlias. To help, we've put together this bumper list of our favourite yellow flowers and what they signify.
Daffodils (or narcissus)
Season: Spring
Daffodils epitomise spring with their vibrant trumpet heads cheering up verges across the country as the weather gets warmer. No wonder they're the birth flower for March. As you might expect they symbolise new beginnings, making them popular at Easter but also ideal for welcoming a new baby. It's less well known but they also symbolise long-lasting friendship, making them an ideal bloom for celebrating that special someone who's been there through thick and thin.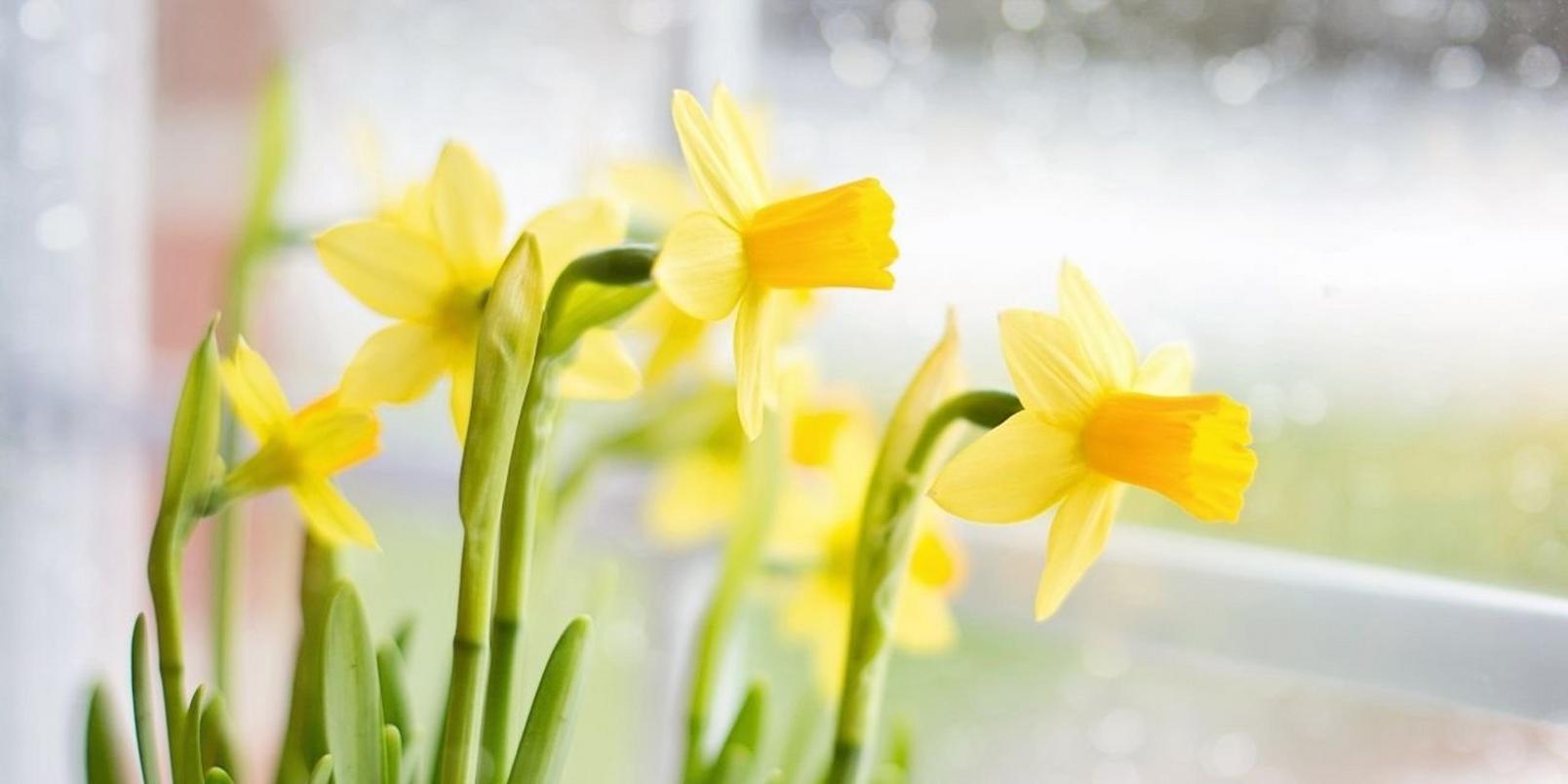 Dahlias
Season: Summer
There's no missing a dahlia! These striking beauties grow up to six feet tall and they come in all sorts of colours. Their large heads with those beautiful neat petals make them an ideal statement centrepiece, especially in yellow – it's like having a little burst of sunshine on your table. Dahlias also symbolise a lasting bond between two people, making them great for anniversaries.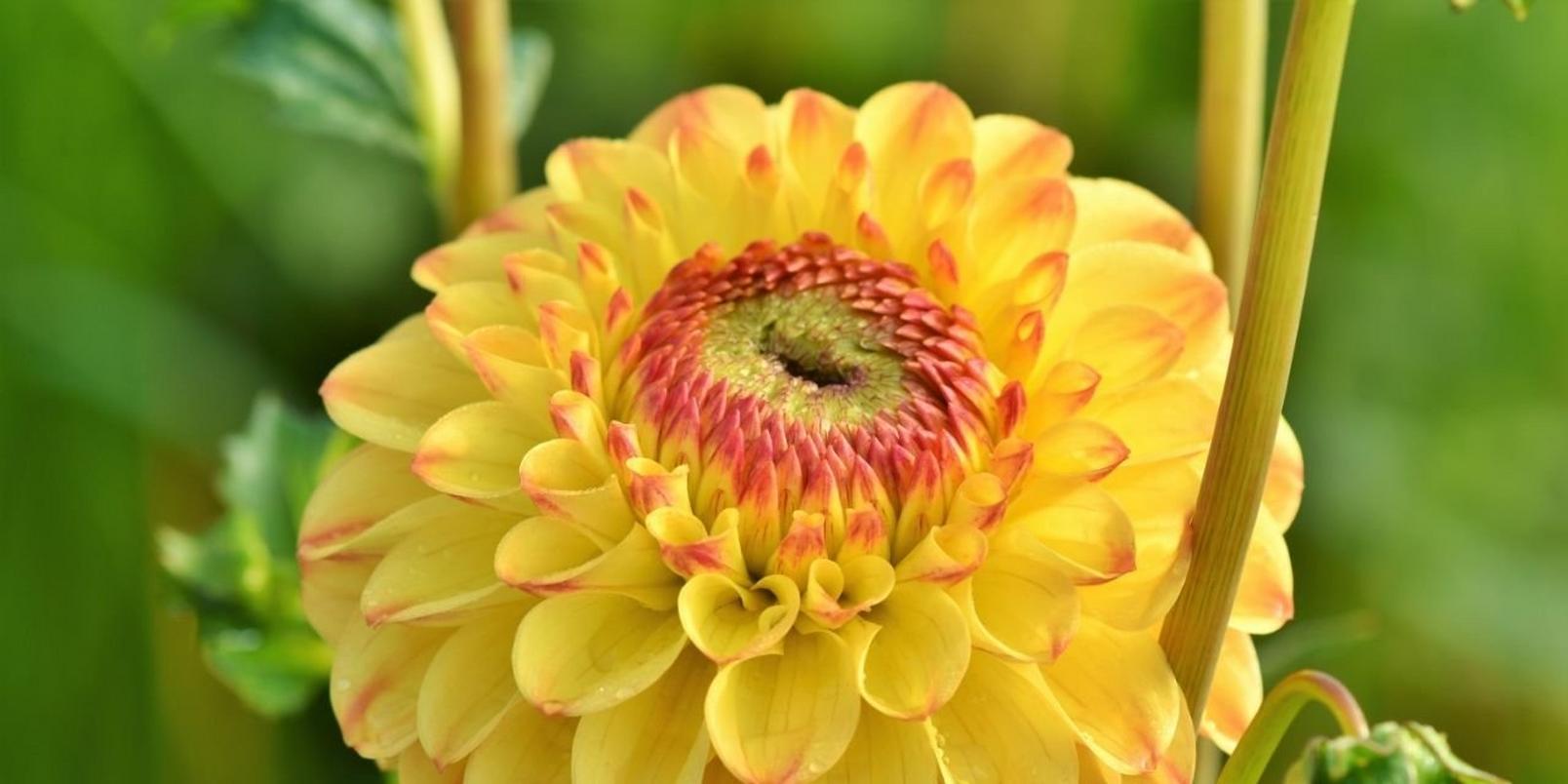 Tulips
Season: Spring
Blooming in all their glory in spring, the tulip transforms the fields of the Netherlands into seas of colour (definitely worth Googling, or visiting!). It's a bloom whose meaning shifts according to the shade: red for romance, white for forgiveness and yellow for happiness and cheer, but also unrequited love. We love a yellow tulip for a bright and joyful Mother's Day, but if you like a bit of Shakespearean drama, send them to the one you long for instead.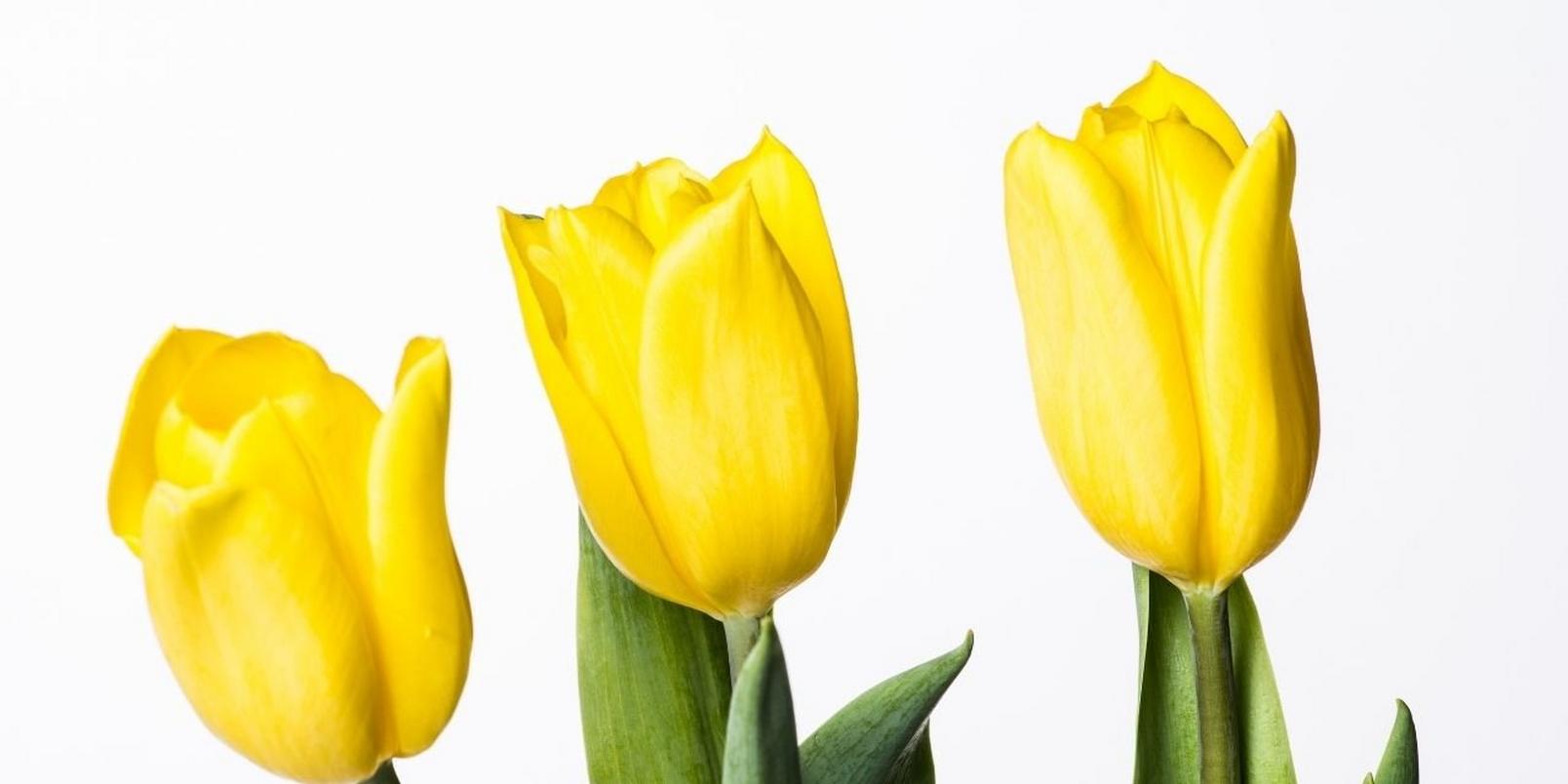 Yellow roses
Season: Summer
A gentle yellow rose is something special. Symbolising friendship it's a great choice for Galentine's Day but that's not to say it can't be romantic – legend has it the King of Sweden sent a dozen yellow roses to his wife every day for 4 years!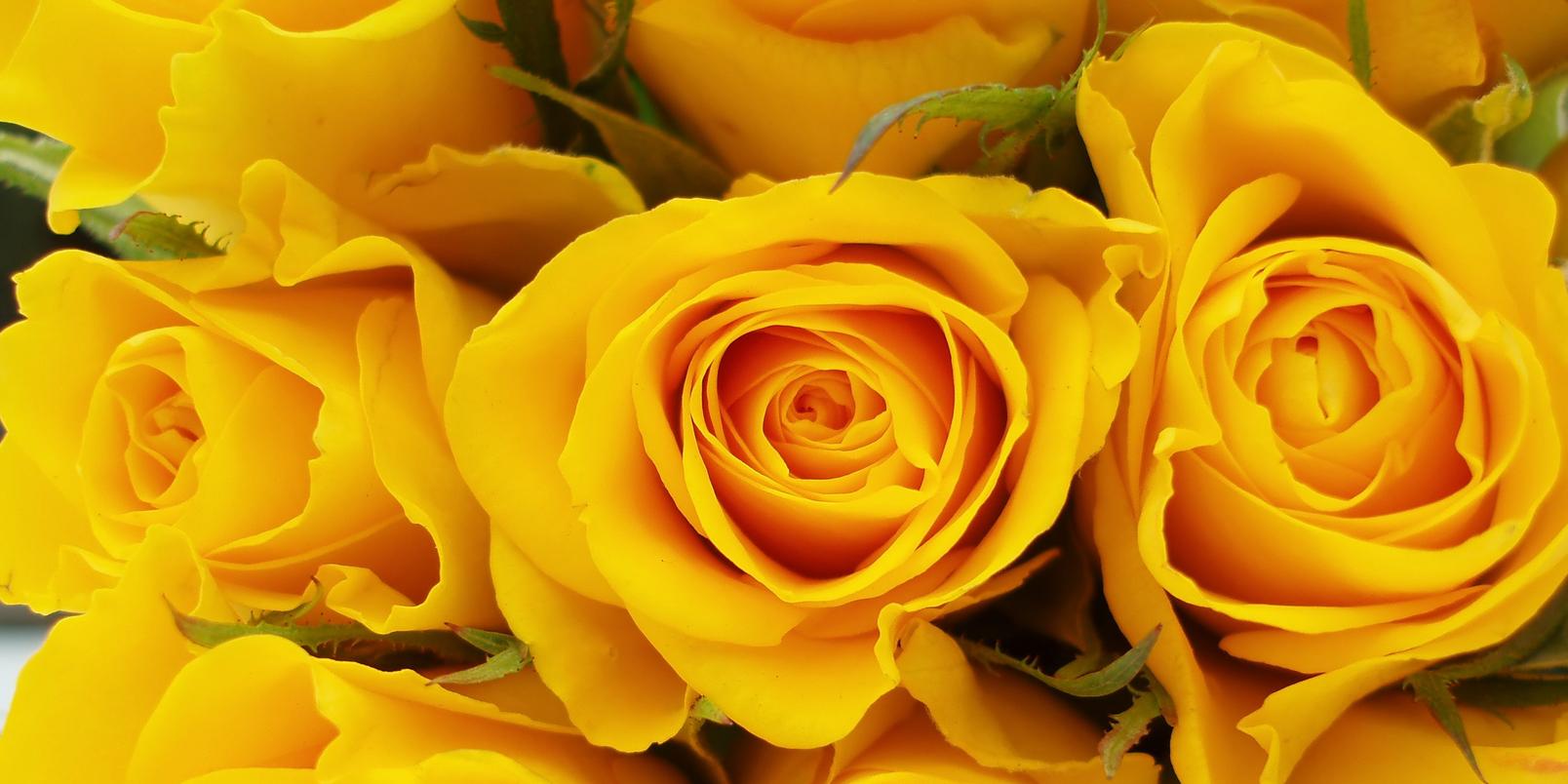 Gerberas
Season: Summer and Autumn
These large daisy-like flowers come in a range of colours meaning you have a choice: go all yellow for a bunch of pure summer or mix and match for a vibrant pick-me-up. Another bloom with a bunch (sorry) of meanings, gerberas can mean cheerfulness, loyal love, or innocence and purity.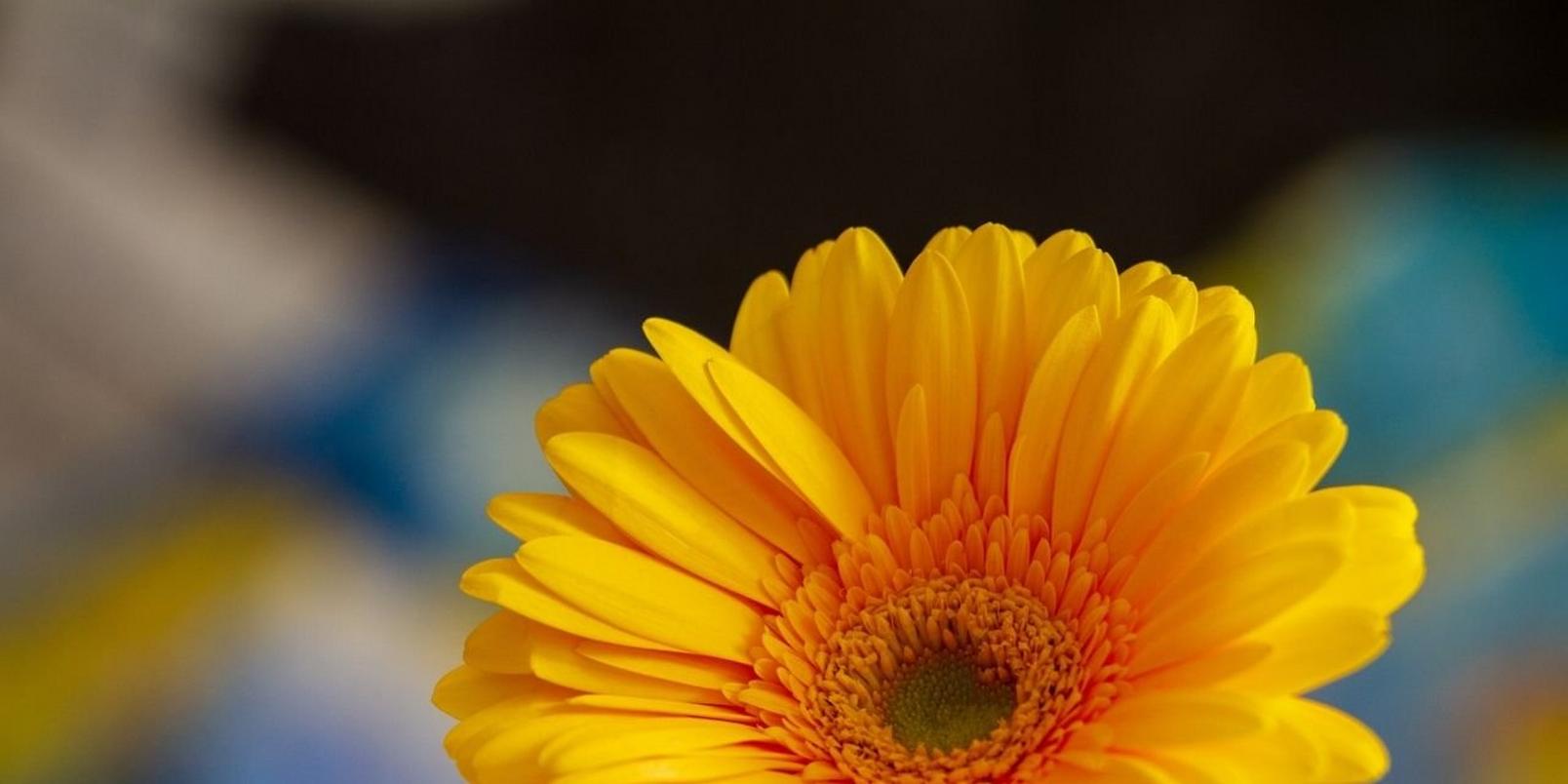 Craspedia
Season: Summer
Craspedia is one of the more unusual looking yellow flowers. Elegant and sculptural, they're little balls of mustard-yellow blooms on long silvery stems. Symbolising good health, they're a great choice for a get well soon bouquet, or for adding a pop of colour to a wedding bouquet or table centre.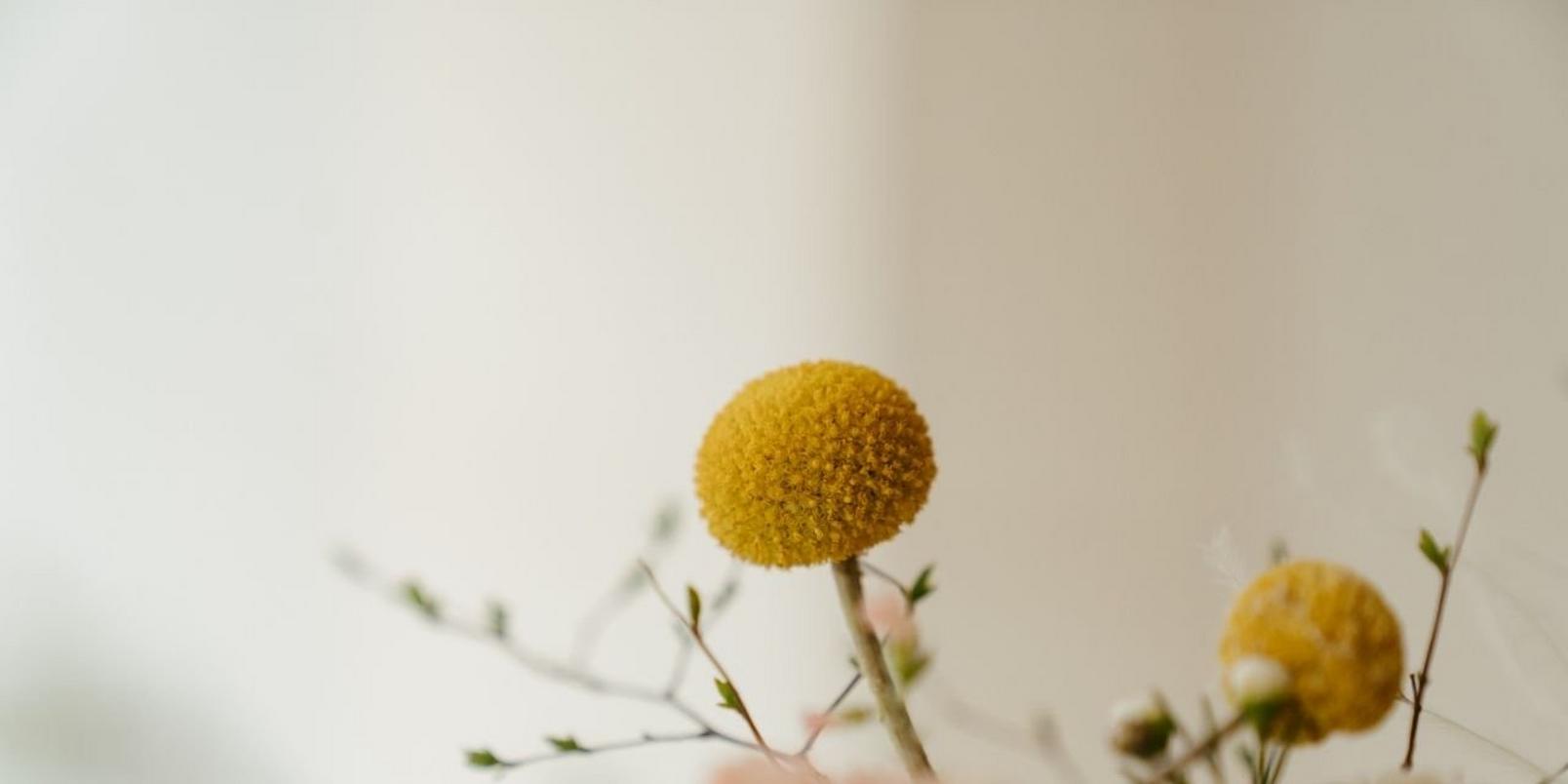 Sunflower
Season: Summer
They're called sunflowers for a reason – these attention-grabbers are pretty much the sun in flower form! Symbolising pure joy and happiness they might just be the cheeriest bloom around. We love sending them to friends to add a big dose of sunshine to their day.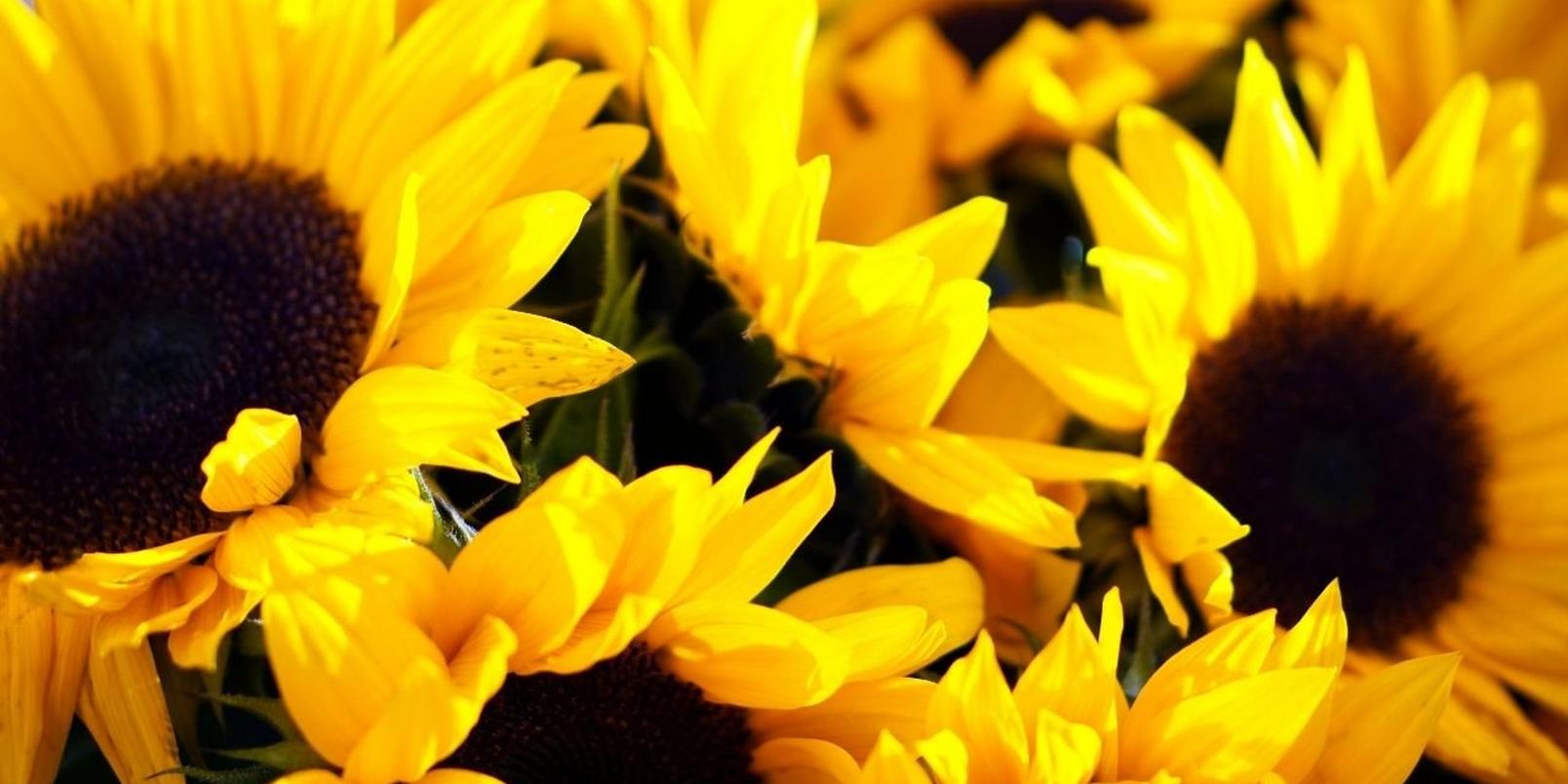 Chrysanthemum
Season: Summer and Autumn
These popular blooms symbolise optimism, joy, and long life. They're often referred to as 'Mums' which makes them a perfect addition to a Mother's Day bouquet.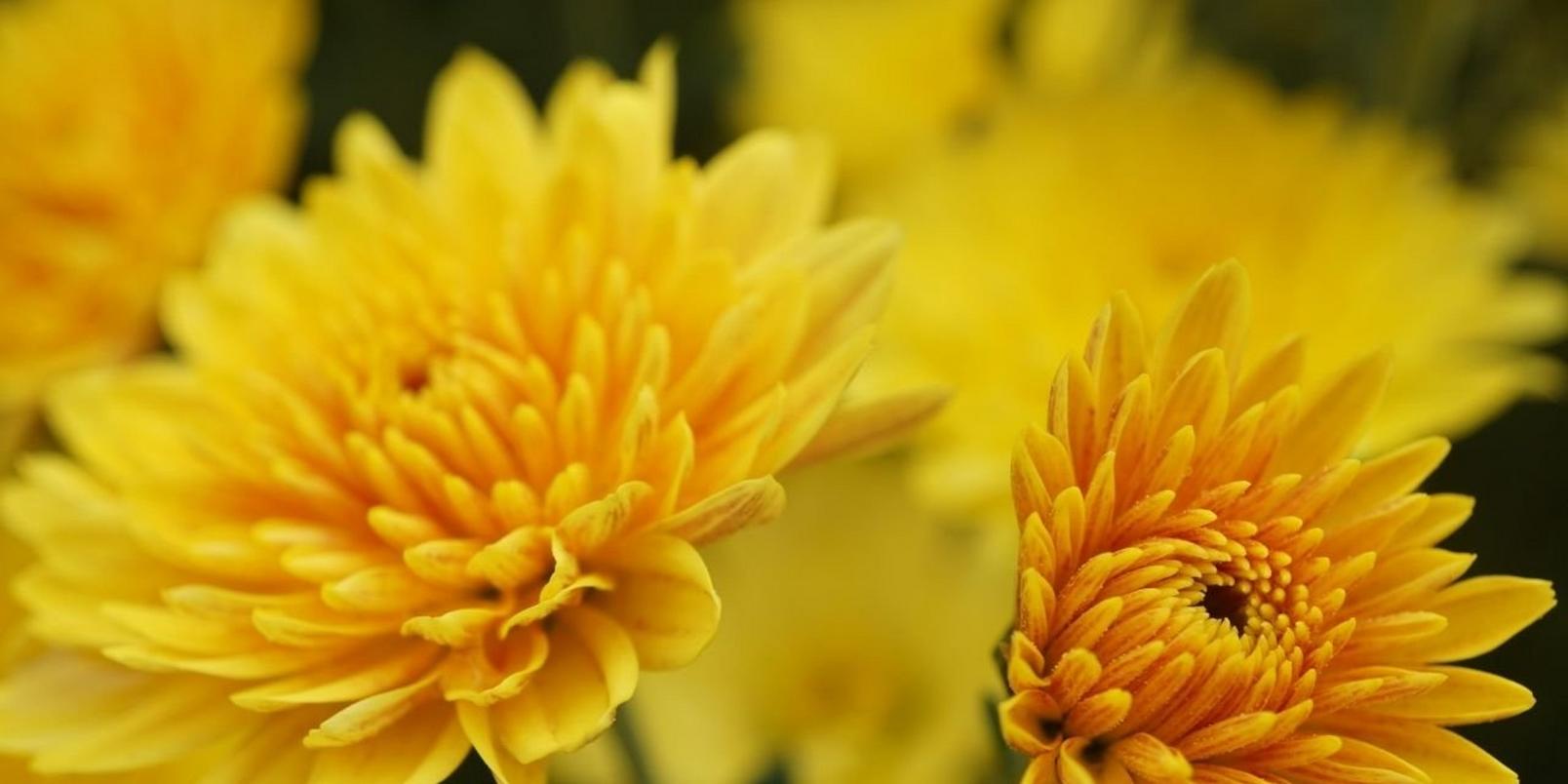 Ranunculus
Season: Spring
They might sound like a creature from Harry Potter, but we promise they're not – they're stunning rose-like flowers. Ranunculus are famed for their plump petals (think something between peonies and roses) and for lasting a good while, ideal if you'd like a longer brightening boost of yellow. Symbolising charm and beauty, they're a great choice for someone you have a soft spot for.