New Year Celebration Ideas
30th November, 2023
New Year is all about fresh starts, new beginnings and promises we make to try new things and better ourselves in the 12 months ahead. It's a time for reflection and planning. But before all of that, it's also a time for celebrating and getting together with friends and family to mark the end of the festive season and the start of a brand new year.
If you're hosting a New Year's Eve party, you're going to want to get it right. It's a time for fun and merriment, but there's pressure to come up with new, fun and original New Year's Eve party ideas to keep everyone entertained. Luckily, hosting a New Year's Eve party people will remember for years to come doesn't have to break the bank. With a little spark of creativity and a little sprinkle of fun, you can see out the past year and welcome in the new one in style.
Whether you're planning an elaborate soirée or looking for some cosy couples New Year's Eve ideas, there are loads of ways you can make this year one to remember. From getting crafty with the kids to creating the ultimate kitchen disco, discover our favourite ways to see in the New Year in style.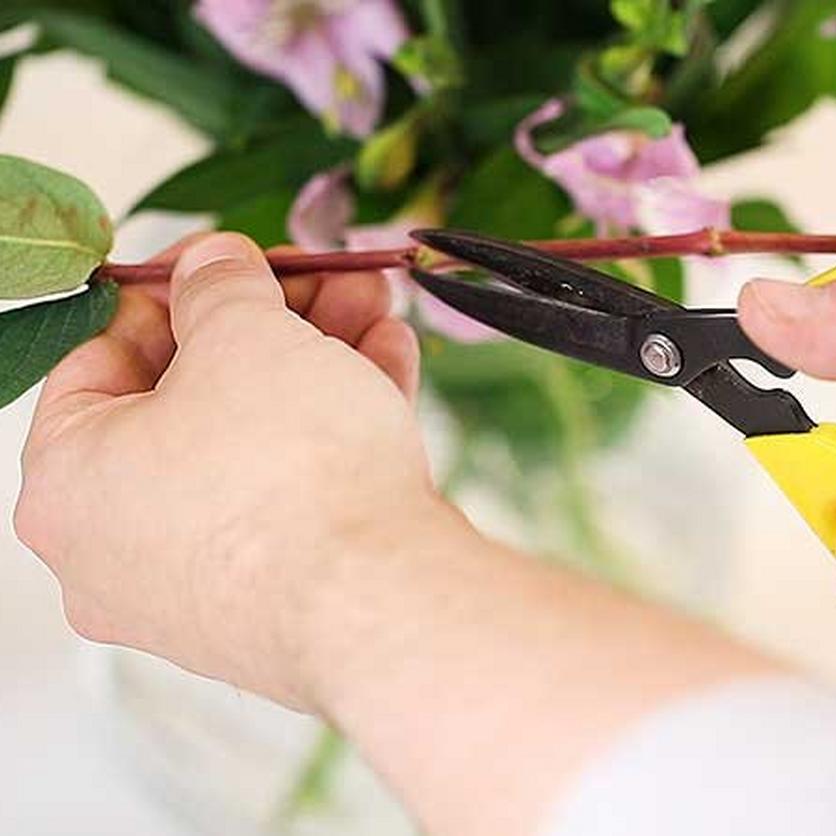 Get creative with a DIY party
If your New Year's Resolution is to try new things, why not start as you mean to go on and host a hands-on craft party? Some of our favourite New Year's Eve ideas include having friends round to compete in a festive bake off, designing your own homemade outfits, or even holding a flower arranging session. The possibilities are endless.
Perfect for a chilled New Year's Eve with the kids, a great couple's activity night, or a get together with your besties, get your creative juices flowing with some beautiful blossoms from Interflora. Get as imaginative as you can with a selection of everyone's favourite flowers and see who has a knack for pairing the right colours and stems. If you're a competitive bunch, you can even award points and prizes for picking the perfect vase and accessories. Plus, why not use those empty New Year's champagne bottles as props? They shouldn't go to waste!
Celebrate the New Year in a flower crown
All the best New Year's Eve ideas include thinking about that perfect outfit. No matter if you're planning on painting the town red or staying at home, go into the New Year looking fabulous by creating your own bespoke flower crown. After all, who says they're only for festival season? Rock the boho look and bring a touch of rustic flair to the party even in winter.
Chic, stand-out and easy to make, creating your own flower crown is a fun way to add some unique vibes to any occasion. Set a floral dress code for your New Year's Eve party, order your preferred petals and get crafting. You can even invite a few friends round before you go out to craft your crowns together.
Once the celebrations are over, you'll even be left with some delightful décor to give the house a burst of colour in the new year.
Make your own decorations
We all struggle to know what to do with ourselves in that period between Christmas and New Year, so why not make the most of it? A great New Year's Eve idea for families is to make decorations that will help set the mood for your party, as well as keeping the kids entertained. Why not let the grown-ups sit back, relax and give the kids free rein to bring a bit of childhood flair and imagination to the party?
Things like making paper flowers can give them a fun activity to get stuck into that also really lifts your party aesthetic.
For bigger kids and creative adults, you can up the elegance factor even more using real flowers for a fragrant foray into the New Year. DIY floral ice cubes are a refreshing way to continue the theme, while making your own tablescape is perfect for setting up a New Year's dinner party with a difference.
Indulge yourself before your January health kick
We all tell ourselves that we'll make a fresh start in January, swapping mince pies and mulled wine for quinoa and green juices to get the health kick underway. But don't reach for the spirulina just yet, because there's still one day of feasting left. Why not use New Year's Eve as the chance to indulge yourself one last time?
The best New Year's Eve party ideas are always centred around good food. So, treat yourself and your guests to a final taste of Christmas with a Christmas tea basket and welcome the New Year with a delicious cuppa and a slice of shortbread (or three).
Or, why not host a gourmet cheese and wine night for New Year's Eve? Whatever your favourite flavours, from beer and popcorn to gin and olives, or prosecco and chocolate, treat your tastebuds one last time this year.
Whether you're the host with the most or you've been invited to the party of the century, make it extra memorable with Interflora. Show your guests and your host some love with a bunch of our beautiful fresh flowers.