For same day delivery order before 3pm.
Shop Now.
Kind-to-the-planet. Beautifully presented in eco-friendly gift wrap.
Eco-friendly
Occasions

Funeral & Sympathy

Flowers

Plants & Gifts

International

Same Day

Decorating a Wedding Cake with Edible Flowers
15th August, 2018
Edible flowers have become an increasingly popular way to decorate wedding cakes and with good reason; they're easy to use and look absolutely beautiful.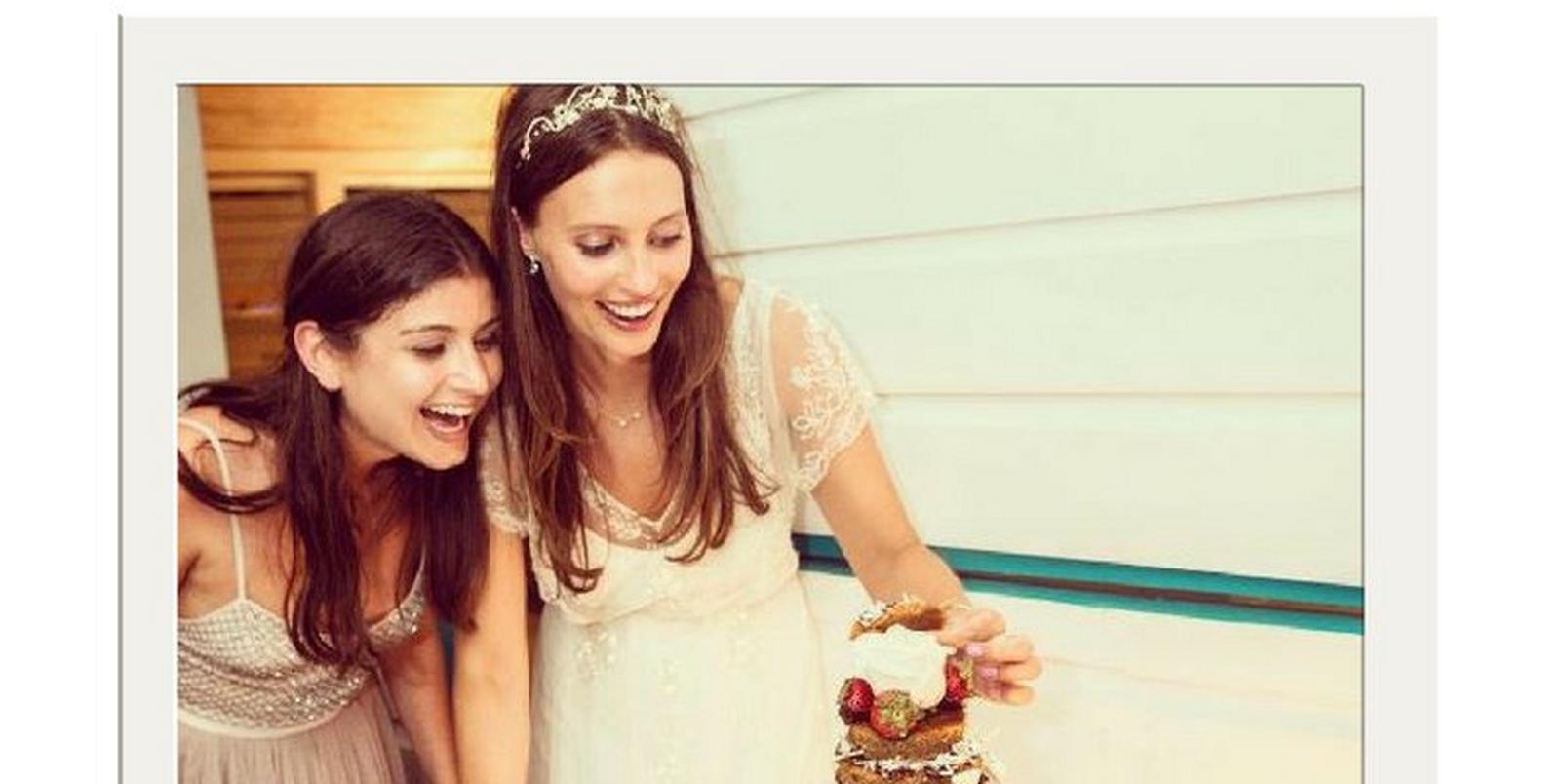 But before you go heaping handfuls of flowers onto your wedding cake, a word of warning. Not all flowers are edible. In fact, some can be highly poisonous and it seems that not even our favourite foodie gurus are immune to the pitfalls of using flowers in cooking and decoration.
In 2017, wellness blogger Deliciously Ella came under fire when she uploaded a photo of her naked wedding cake to Instagram. Botonist James Wong was quick to point out that the flowers she had chosen to decorate it with were 'highly toxic'.
So what flowers are safe to decorate a wedding cake with?
The best advice is to use flowers which have been grown specifically for consumption, especially if you've chosen a naked wedding cake or want to apply the flowers directly onto the cake or filling. Have a look online for local growers in your area or find a certified flower farm that ships edible petals direct. From violas to pansies and roses, you'll be amazed at the different varieties you can find. For more information see our guide to edible flowers.
Of course, the great thing about decorating your wedding cake with flowers is that the design possibilities are endless. There are so many different shapes, sizes and colours to choose from, especially during the summer months. Edible flowers are also a more budget friendly option when compared to sugar flower decorations. See our top tips for decorating your wedding cake with flowers.
TOP TIPS FOR DECORATING A WEDDING CAKE WITH EDIBLE FLOWERS
The golden rule for using edible flowers for any culinary purpose is 'if in doubt, leave it out'. Never eat flowers unless you are 100% sure that they are fit for consumption. See our list of edible flowers for guidance.
For absolute confidence, buy your edible flowers from a certified grower so you know they're safe to eat.
If harvesting your own edible flowers, make sure you wash them thoroughly before use. Avoid picking blooms from the roadside or where they may have been treated with pesticides.
In most cases only the petals of edible flowers are suitable for consumption, so make sure you remove the calyx, pistil and stamens of larger flowers (roses, hollyhock and hibiscus) along with the bitter tasting base of each petal.
Go bold! Even the brightest petals will look dainty when placed on your wedding cake so don't be afraid to use colour. For a confetti style cake, mix edible flowers into your the icing before you decorate.
Don't add the edible flowers to your cake until the very last minute as they have a short shelf life and can wither in the heat. Keep them in the fridge until you absolutely need them.
Just because edible flowers have been grown for human consumption, doesn't mean everyone can eat them. Just as with certain foods, some people may be allergic to the flowers.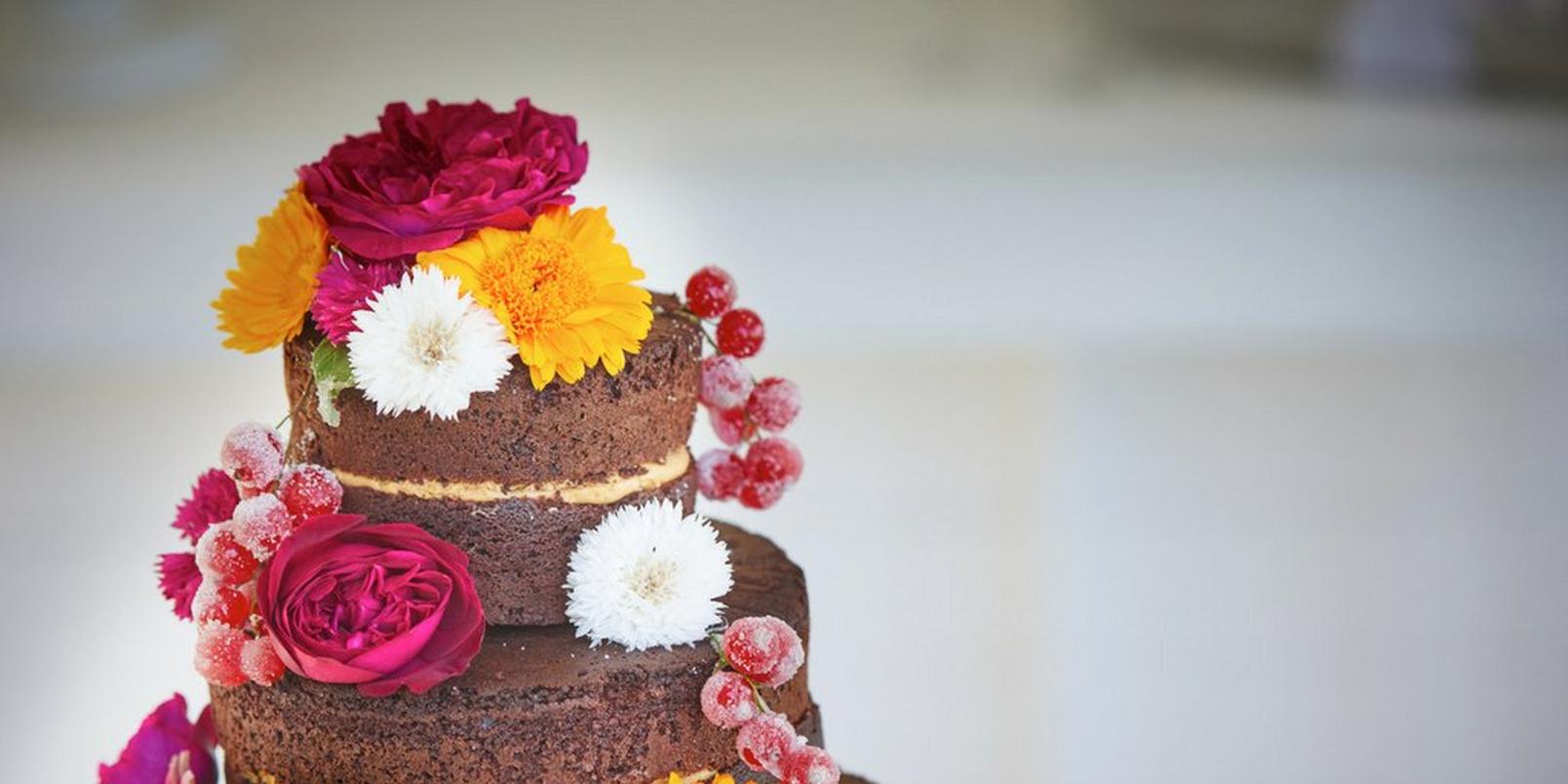 IS IT SAFE TO USE FRESH FLOWERS ON MY WEDDING CAKE?
In short the answer is yes, it is safe to use fresh flowers on your wedding cake, so long as you follow these simple guidelines:
Fresh flowers should be used strictly for decoration purposes. Most commercially grown flowers are treated with pesticides or fertilisers and so are not fit for consumption.
The important thing to remember is that there must be a barrier between the flowers and the cake. For this reason, fresh flowers are more suited to iced wedding cakes as opposed to the naked or nearly-naked varieties. If a florist is designing your cake flowers, they'll take care to ensure the blooms do not come into contact with the cake.
Never push flower stems into the cake. If your flowers have been transported in water, they may have soaked up chemicals or bacteria which you don't want to transfer to your wedding cake.
Remove the flowers from the cake before cutting and serving it.
Toxic flower varieties to avoid altogether include foxgloves, gypsophilia, hyacinths, Calla lilies and Lily-of-the-Valley