For same day delivery order before 3pm.
Shop Now.
Kind-to-the-planet. Beautifully presented in eco-friendly gift wrap.
Eco-friendly
Occasions

Funeral & Sympathy

Flowers

Plants & Gifts

International

Same Day

Meghan Markle's Royal Wedding Flowers
19th May, 2018
Few events in history inspire such a sense of romance and intrigue as a royal wedding so when Prince Harry and Meghan Markle tied the knot on 19th May 2018, the eyes of the world were watching in anticipation.
Of course, everybody wanted to see the dress - a gorgeous silk number by British designer Clare Waight Keller for Givenchy – but we were far more interested in the royal wedding bouquet.
And what a bouquet it was! Chic and understated, much like her choice of bridal gown, Meghan Markle's wedding bouquet was the perfect blend of modernity and tradition and packed full of symbolism too.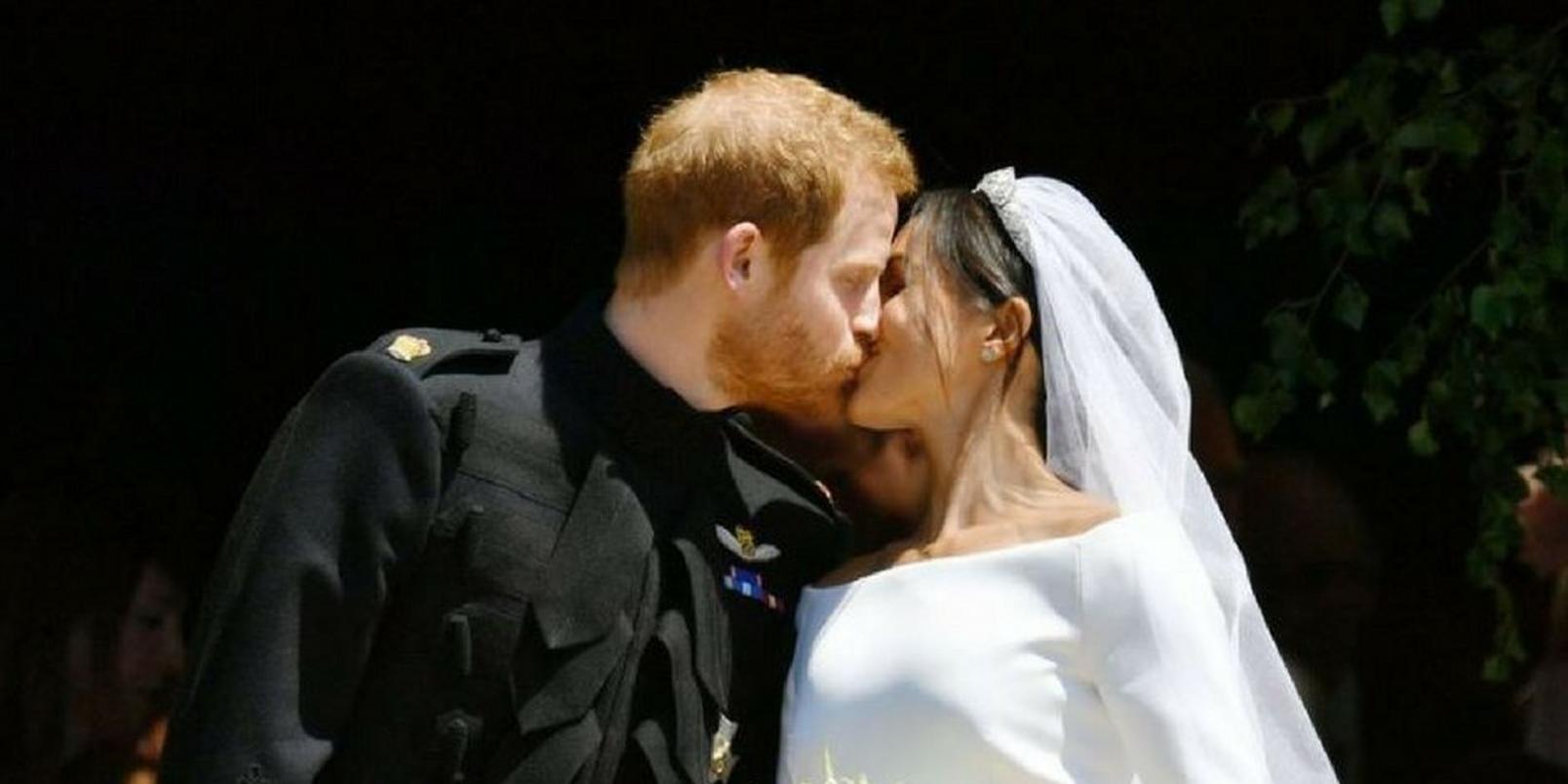 Many had expected the bride to carry a bouquet filled with peonies after Meghan revealed on her now deleted Instagram account how the blooms make her 'so endlessly happy' but instead she chose a neat hand-tied of seasonal flowers, all of which were specially chosen because they had a particular significance to the royal couple.
WHAT FLOWERS WERE IN THE ROYAL WEDDING BOUQUET?
Lily of the Valley – A highly scented spring bloom symbolising 'a return to happiness'.
Sweet Peas – A quintessentially English garden flower meaning 'blissful pleasure'.
Jasmine – A beautifully fragrant flower, which represents love and humility.
Astilbe – Meaning 'I will be waiting for you', this stunning bloom symbolises patience and dedication.
Astrantia – Beautiful wildflowers reminiscent of an English country garden.
Myrtle – Meaning 'good luck and love in marriage', this delicate flower is a staple in royal wedding bouquets.
Forget-me-nots – Reported to be Princess Diana's favourite flowers.
The main flower in the bouquet was Lily of the Valley, a highly fragrant spring bloom favoured by royal brides including the Duchess of Cambridge and Duchess of Cornwall­­. It was complemented by a medley of other all-white, spring flowers including sweet peas, astrantia, astilbe and jasmine all bound together with raw silk in the fashionable hand-tied style. With so many beautifully scented flowers included, Meghan's bouquet would have had the most incredible perfume - a lovely accompaniment to any bride walking down the aisle.
In keeping with tradition Meghan Markle's wedding bouquet also included myrtle, a flower carried by every royal bride since the 1800s. In fact the stems used in the royal wedding bouquet were most likely taken from Queen Victoria's gardens at Osborne House on the Isle of Wight and cut from the same bush which bore flowers for Queen Elizabeth's bouquet and many a royal bride before her.
The decision to include forget-me-nots, Princess Diana's favourite flowers, in the bouquet was a particularly poignant one and a touching way for Prince Harry to pay tribute to his mother on such a special day.
In an equally thoughtful gesture it was revealed that Prince Harry had hand-picked some of the flowers for the bride's bouquet on the evening of the wedding. The Prince gathered the flowers from the couple's private gardens at Kensington Palace and asked florist Philippa Craddock to include them in Meghan's bouquet. How romantic!
The neutral shades of the wedding bouquet were carried on through to the venue of St. George's Chapel. A magnificent floral archway adorned the entrance to the chapel and provided the perfect backdrop for photographs on the steps outside. It was within these designs that Meghan's beloved peonies made their appearance, arranged with white garden roses and foxgloves and masses of greenery taken from the Windsor estate. The design was mirrored inside the chapel, with branches of beech, birch and hornbeam adorning the walls of the organ loft, bringing a sense of ethereal beauty to the 14th century venue.